Three ZBA Applications for Nonowner Occupied Duplexes Produce Three Different Outcomes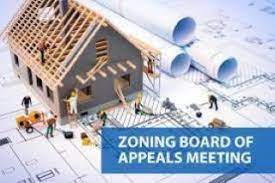 Report on the Meeting of the Zoning Board of Appeals, November 9, 2023
This meeting was held over Zoom and was recorded. It can be viewed here.
Present
Steve Judge (Chair), Everald Henry, Philip White, and Associate members Sarah Marshall and David Sloviter. Staff: Rob Watchilla (Planner and Staff Liaison) and Rob Morra (Building Commissioner)
Three NOODs (Non-owner-Occupied Duplex) produced three different outcomes, one approval, one denial, and one withdrawn.
62 Taylor Street
The first application considered by the Zoning Board of Appeals (ZBA) was a continuation from the October 12, 2023 public hearing. Two architects, Charles Dana and his wife, Ruoqi Zhong, recently moved from Chicago to 4 Still Corner Road, Leverett, just across the Amherst line.   They previously owned and managed rental property in Chicago and have an agreement to buy 62 Taylor Street from the current owner. The Assessor's Property Record Card has the mailing address of the owner as 39 Shattuck Road in Hadley. A special permit for a non-owner-occupied duplex was granted in 2013 to a former owner who occupied the house with tenants in the upstairs apartment until her job was re-located to another state, and she could find no one interested in purchasing an owner-occupied duplex.  Non-owner-occupied duplexes in the General Residence (RG) and Village Centers (RVC) expire on change of ownership, but no one seemed to pick up on this requirement of the Special Permit and the bylaw when the new owner was not occupying one of the units. Whether this house is currently owner-occupied or not was not addressed directly by the ZBA. It was acknowledged that the owners did not know they had to renew the permit when they bought the house, although the title search should have revealed that..
The applicants are requesting use of a third-floor loft as a fourth bedroom. It is currently used as storage and was required to be closed off to tenants in the 2013 permit, but it meets the sanitary code requirements for a bedroom and only needs one egress since there are two exits on the second floor. There are three skylights and one window on the third floor, and the applicant verified that the average ceiling height is seven feet, as required.
Questions about whether three parking spots are adequate with six bedrooms on site were answered with the retort that this has been adequate in the past due to the proximity of the duplex to downtown and the high school only two doors away. There is street parking available, but the applicants said they would limit on-street parking for residents and guests would be limited to three hours. Still, board members asked what the plan would be if there were six cars at the site. Would the owners push them to park somewhere else? During the day, it was said, high school students park on Taylor Street.
ZBA associate member David Sloviter commented that non-owner-occupancy of this house is a major change in the neighborhood. He is still concerned about the parking, because the current tenants are three women, and probably not a permanent situation, so, in the future, there could be six cars but only space for three. He was also concerned that one occupant per bedroom (four unrelated occupants per unit) is not enforced, and there are already many non-owner-occupied houses on that street so that the neighborhood has already tipped to more rentals than owner-occupied houses. He said this is "about the well-being of Amherst."
ZBA Associate Sarah Marshall countered that there can be a condition placed on the permit that all rooms are to be used as labeled, but related people could share a bedroom. Chair Steve Judge stated that he agrees with Sloviter's concerns, saying, "This one is hard for me. . . . [it's an] opportunity for middle income people to own a house and build equity."
Everald Henry said, "It is not true that all renters are college students. We live in a college town, but partying is not true of every college student, and this is a quiet neighborhood. We are sending a message that Amherst is not a welcoming town. We are disenfranchising the seller. If there are issues or complaints, they can be fixed. But to say that the fabric of a neighborhood will change by granting this permit may or may not be true. And, there is nothing to say that a family wouldn't want to rent it."
Staff liaison Rob Watchilla suggested that one of the conditions on the permit might be a review period, but the retort was, "then what?" The permit could not be revoked according to Building Commissioner Rob Morra, but the town could evaluate if the conditions imposed had the desired effect on anticipated problems.
Sloviter replied to Henry that there is no guarantee that students will or will not rent these units, but families cannot compete with students who pay over $1000 per bedroom. He said, even though he believes that the potential buyers are sincere in their management plan, the [character of the] neighborhood is already at the "tipping point," and he has seen that six bedrooms houses can easily have six cars.
The only public comments were made by the seller's real estate agent, not any neighbors. The agent stated that there have been no problems with the three parking spaces due to the proximity to UMass and the downtown and that adding one bedroom will not be a tipping point. Also, the special permit would expire if Dana and Zhong sell the property. This house has a history of renting to graduate students and visiting faculty, with the lower, two-bedroom unit often being rented to families.
To this, Marshall said she wished that the ZBA had a list of criteria, so that decisions did not seem to be arbitrary. She does not like the approach of basing policies on stereotyping of people and how they will behave, pointing out that "our country has a sorry history of this with terrible results." Judge said he does not see the four votes needed to approve this special permit, and he is on the fence. Are there conditions that could change his mind? Sloviter said that in his 13 years in Amherst he has seen neighborhoods change, and he cannot imagine any conditions that would give him the confidence that a non-owner-occupied property would be handled properly.
Judge then asked what can happen with the various scenarios if we do not have four positive votes. He suggested that, since most of the immediate abutters are owner-occupied duplexes, maybe the permit application should be presented to a different panel. But Henry reminded the board that there was no opposition from the abutters, and the chances of getting a completely new panel will be difficult. Marshall asked if there were any part of town where you would allow a non-owner-occupied duplex like this? Sloviter answered, "To say that non-owner-occupied duplexes are okay in some areas and not in others is a divisive issue. A study of the transition of family homes to student housing shows the number of police calls, violations etc. associated with non-owner-occupancy are clearly increased when an owner was not on the site." He said he is looking out for neighborhoods which are suitable for families to live.
Judge then asked whether the board could make findings under Zoning Bylaw Section 9.22 that allowing a non-conforming use or structure will not be more detrimental to the neighborhood than the current use or structure or under Section10.38 that use is suitably located in the neighborhood? Each board must make a judgment. Judge stated that most of the properties in this neighborhood are owner-occupied.
The applicants withdrew the application without prejudice which means that they can bring back this proposal any time.
320 West Street
In a second case, Jai Fuller Enterprises, a management firm in Leverett, requested a Special Permit under the change of ownership section to modify the previous permit (ZBA FY2018-04) to reflect a change in property management and incorporate an updated management plan in accordance with conditions 3 and 5, at 320 West Street in a neighborhood residence (RN) district. The application states that the rhododendrons along the driveway will be replaced in the spring. The permit was approved but will not be filed until an improved parking plan is submitted to the building inspector and approved.
318 Lincoln Avenue
Lastly, Priscilla White of 318 Lincoln Avenue requested that a converted dwelling with an Auxiliary Dwelling Unit (ADU) attached to the rear be converted to a non-owner-occupied duplex. The ADU zoning amendment states that either the main unit or the ADU must be owner-occupied. Among the submitted documents was one letter from an abutter and one from White's daughter who lived in the ADU but now lives on Middle Street, recounting the changes to the neighborhood.
White stated that she came here in 2002, and this house has been the home of three generations like several others on that end of Lincoln Avenue closest to UMass. Now all the families have left, and she is the last owner-occupied home on the block, the rest being student rentals. There is now noise and traffic all weekend, as well as roaming students. But the final blow for her is the incursion of the new 600-unit dorm three doors away at the north end of the street with 200 more units planned to be built. The family had planned to age in place, but this has become impossible.
She is asking that her permit be for a converted dwelling instead of a non-owner-occupied duplex because the latter requires a resident manager. Sloviter was fully prepared to oppose this permit, but after hearing the testimony he found this unfair. The block is past the tipping point, and he admired White for holding out so long. He said that she should not be penalized for living in a changing neighborhood. ZBA member Philip White echoed these sentiments.
Henry asked if the new owners who purchase the property would have to come back to the board. The answer was "yes", there may be questions about the conditions, the management plan, parking, etc. He asked if it would be a public meeting or a public hearing but received no answer. The Special Permit was granted 5-0-0.