WHAT'S HAPPENING IN AMHERST?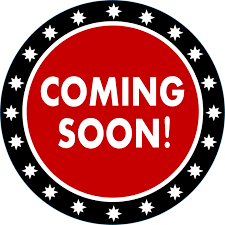 There is a lot happening in Amherst this fall. Here is a brief listing of some select events.
Fort River Clean Up Festival
Join us for an important community clean-up and celebration of Fort River. Participate in the clean up and then stay to celebrate our wonderful river with food, games and displays. Ready to get dirty for cleaner rivers? Sign-up here! Saturday, September 28th at Groff Park at 83 Mill Lane, Amherst MA 9:30 am – Noon: Clean-up Noon – 2:00 pm: Celebrate! We supply: water (bring a bottle), bags, gloves, lunch. Please wear: mud boots/sneakers, long pants, long-sleeved shirt. FREE community cookout, live music, fun activities, raffle, river information and more.
Hannah's Ride
UMass Amherst Information Technology (IT) has organized a memorial bike ride and community event in memory of former student Hannah Frilot. The event will take place on Sunday, Oct. 6. An avid bike rider, Frilot was an IT student worker whose energy and passion for advocacy and helping others left a profound impact on those around her. Following her death in 2014, UMass Amherst IT set up the Hannah Frilot Memorial Scholarship in her honor, awarding a $1,000 scholarship each year to an undergraduate student pursuing a career in STEM in which their gender is underrepresented, much like Frilot, who was an industrial engineering student.

The ride itself will span 17 miles, beginning and ending on campus at Lot 33, between Sortino Field and the Southwest Residential area. A shorter, "challenge" route will also be available. Registration forms can be found online at umass.edu/it/hannahs-ride or completed in person between 8 – 10 a.m. the day of the ride.
All riders will head out at 10:30 a.m., but students and community members of all ages are invited to take part in the entertainment, raffles, and other festivities throughout the day, including a performance by the UMass Drumline, a special "Bike Rodeo" put on by the UMass Police Department, an art tent with pieces for sale and more.
In the event of rain, Hannah's Ride will take place at the same time on Sunday, Oct. 13. Additional information and updates can be found at the scholarship's official Facebook page, facebook.com/FrilotFund.
Global Warming: A Problem for Penguins. Saturday, September 28, 2019.2:30-3:30. Woodbury Room. Jones Library. Penguins are an indicator species, and they are alerting us to the health of the environment in which they live. In fact, climate change is the top threat to penguin populations today. In this eye-opening presentation by Dyan deNapoli, the various ways in which global warming is affecting all 18 penguin species will be discussed. Action steps that individuals can take to help penguins and the environment will also be part of the conversation.
Amherst Energy and Climate Action Public Forum. Wednesday October 2 and Saturday October 5. Community members are invited to join members of the town's Energy and Climate Action Committee on Wednesday, October 2 in the Large Activity Room of the Bangs Community Center from 7 to 8:30 p.m., and on Saturday, October 5 in the Woodbury Room of the Jones Library from 10 a.m. to – noon to share perspectives on the town's approach to energy and climate change. The Committee would like to hear ways in which climate change has impacted residents, and would like people to share their , concerns, ideas, visions, hopes, and strategies. These forums are part of an ECAC outreach program, to take the pulse of residents concerning climate issues and renewable energy. This outreach will precede the committee's formulation of energy goals for the town, to be presented to the Town Council in mid-November. There will be opportunities for large group interaction as well as smaller facilitated break-out discussion groups. This event is free and open to the public. Childcare will be provided.
48th Annual A Better Chance Fall Foliage and Cider Run. Saturday Oct 19 9AM – 2 PM. Amherst Town Common. The 5k Fall Foliage And Cider Run is a community celebration of Amherst A Better Chance, a residential high school program that prepares academically talented young men of color from educationally underserved school districts for college and future leadership roles. Run or walk to support Amherst A Better Chance and enjoy a cup of cider at the finish line! The walk/run starts at Amherst Town Common, partly circles Amherst College campus and enters the woodlands of The Amherst College bird sanctuary, highlighted by a beautiful view over the Pelham Hills. Finally, it follows the Norwottuck Rail Trail back to the campus. Upon completion, runners and walkers are invited to enjoy a cup of cider, healthy snacks, entertainment and fun activities.
Karuna Center 25th Anniversary Celebration. Saturday, October 12, 2019 5:30-7:30 pm. Amherst Women's Club, Amherst, Massachusetts
Please join us in this celebration of what we have accomplished together since Karuna Center was founded in 1994. We will share multimedia stories from our programs—and fuel our collective resolve to build a more just and peaceful future out of these troubled times. Free and open to the public, with light refreshments provided.
Affordable Housing Forum. Monday November 4. A public forum entitled Act Locally to Create Affordable Housing is scheduled for Monday, November 4 in the Social Hall of the Unitarian Universalist Society of Amherst from 6:45-9PM. The event is organized by the League of Women Voters of Amherst, the Amherst Coalition for Affordable Housing, and the Amherst Municipal AffordableHousing Trust.. The forum will focus on current housing problems in Amherst, gather support for a town-adopted affordable housing policy, and examine other initiatives for the development of affordable housing. A previous forum, held in the fall of 2018, dealt with plans for redevelopment of the East Street School site. State representative, Mindy Domb and State Senator Jo Comerford will offer their perspectives from the State House, presenting on both pending legislation and recent budget changes at the state level which could affect affordable housing locally. There will also be an update on the state of housing and homelessness in Amherst and how this affects the town and its residents. After the formal presentations, attendees will break into small groups to discuss improving affordability and availability of housing in Amherst and to suggest plans to achieve these goals.

Fiction Reading: Ocean Vuong. (UMass best selling author and McArthur Fellow). Thursday November 14, 8-10 PM at The Old Chapel at UMass. Hosted by UMass Amherst MFA for Poets and Writers and UMass Amherst Libraries. Free, accessible and open to the public.