BID/CHAMBER REPORT ON PANDEMIC STRUGGLES OF AMHERST BUSINESSES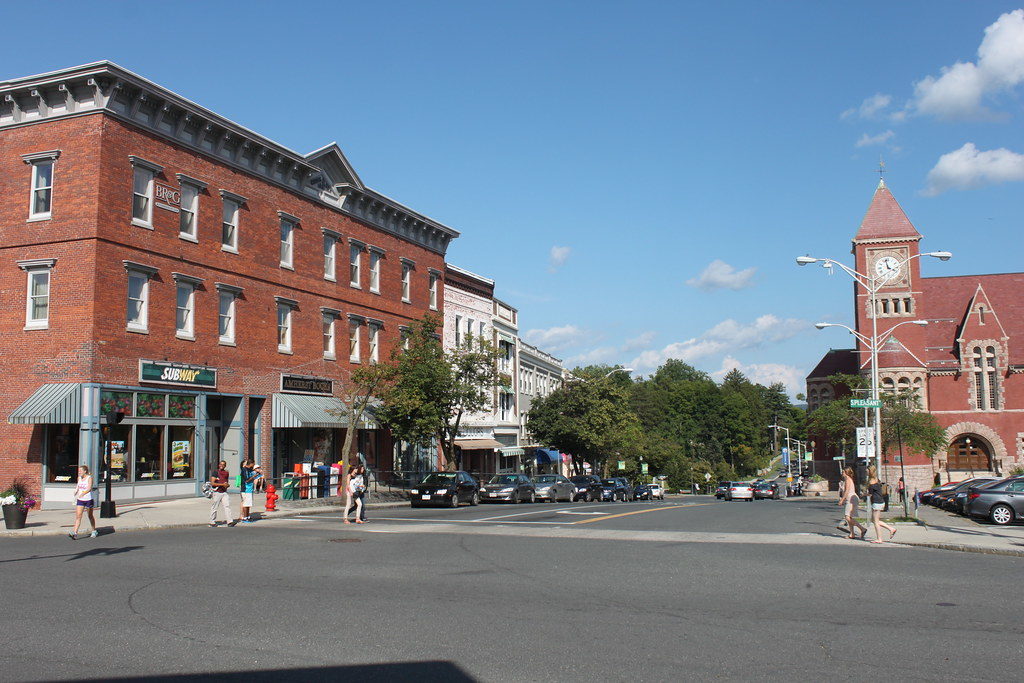 COMMUNITY RESOURCES COMMITTEE JOINT MEETING WITH TOWN COUNCIL OF 4/21/20
The Community Resources Committee (CRC) held a joint meeting with the Town Council on Tuesday, April 21. It was CRC's second meeting since the March 13 COVID-19 moratorium. The virtual meeting was webcast via Zoom and recorded for possible future broadcast.
Present were Councilors and CRC members Mandi Jo Hanneke, Chair (at large), Dorothy Pam, Vice-Chair (District 4), Pat DeAngelis (District 2), Stephen Schreiber (District 4), and Andy Steinberg (at large). Representing the Council were Lynn Griesemer, President (District 2), Shalini Bahl-Milne (District 5), Alisa Brewer (at large), Darcy Dumont (District 5), Evan Ross (District 4), and Cathy Schoen (District 1). Others participating were Athena O'Keeffe (Clerk of Council), Christine Brestrup (Planning Director), Pam Field Sadler (Planning Department Administrative Assistant), Rob Morra (Building Inspector), Janet McGowan (Planning Board), David Ziomek (Assistant Town Manager), Gabrielle Gould (Executive Director, Amherst Downtown Business Improvement District), and Claudia Pazmany (Executive Director, Amherst Area Chamber of Commerce).
The bulk of the meeting was devoted to a presentation by Gould and Pazmany on the precarious state of Amherst businesses as a result of the pandemic and the efforts of the BID and Chamber of Commerce to support local businesses and revitalize the downtown. (see below). The complete PowerPoint presentation entitled Economy Impact of COVID-19 and the Road to Recovery can be found here.
Agenda
Public Comment
Presentation by BID/Chamber of Commerce following by Discussion
Responsibilities for Revision of Zoning Bylaws
Public Comment
Janet McGowan commented on the concept of joint hearings by the Planning Board and CRC about zoning changes that are being proposed. She does not believe that joint meetings will be efficient, saying that deliberation would be more effective with a smaller group and citing scheduling challenges for a larger group. She asked that the Planning Board be allowed to go through its usual process for zoning changes and then present them to CRC and Town Council.

Joint Presentation by the BID and Chamber of Commerce on COVID-19 and Economic Development
Gould and Pazmany prefaced their PowerPoint presentation by noting that the early closing of college campuses in Town has been devastating for the economy and that the possibility of Amherst's three higher education campuses going virtual in the fall would add to the trauma. They reported that the state of downtown businesses is precarious and the crisis is unprecedented.
Over 70 percent of Amherst center businesses surveyed by the BID say they would not survive a shutdown through the end of May.
56 percent of 48 respondents to a recent economic impact survey said that they have laid off or furloughed workers.
948 people have reported being laid off and seasonal layoffs will be exacerbated by the loss of summer or seasonal work.
77 individuals have signed up for benefits from the Chamber of Commerce sponsored virtual tip jar, which offers an option for these businesses and individuals to post their Venmo or Paypal information so that customers, family members, neighbors, and community members near and far can continue to support them while social distancing.
The financial implications for the Town are also grim.\
Empty residential and commercial units will cause decline in property values and tax revenues
Loss of local receipts, meals tax, room tax, and parking revenue pose considerable budget challenges for the town
Significant reduction in consumer spending across all industries if students do not return to campuses in fall will further challenge local businesses
Plans to support area business in preparing to re-open are extensive and include the Downtown Amherst Foundation's Relief and Resilience Micro-grant program, which aims to provide $500,000 in aid to struggling downtown businesses. To date, over $80,000 has been raised toward this goal.
Gould and Pazmany reported that the BID and Chamber are working with mainstreet.org, a national organization working to ameliorate the impacts of the pandemic on local businesses. In framing their approach to re-opening and revitalizing the center of town, they have asked, "What can the BID and the Chamber do to effectively and safely re-open our economy and how can we make people feel that it is safe to come downtown?" Their aim is to make downtown more attractive and appealing while fostering a sense of community resilience. They appealed to the Town Councilors to embrace an "open for business" mindset and in so doing to be open to fast-track new approaches to zoning, permitting, and parking that will support a successful re-opening and help address the challenges posed by the pandemic.
They have suggested that sprucing up the downtown could include power washing sidewalks and adding café lights along the main streets. Gould asserted that the proposed library demolition/expansion would draw people to Amherst center once it is completed. The BID and Chamber are in discussions with the Town Manager and Town Council to make permitting, zoning, parking and open space regulations more supportive of businesses and have proposed a series of community events (pandemic permitting) to help draw people back.
For the Chamber of Commerce guide to which area businesses are open and in what capacity look here. For the BID's COVID-19 guide for area businesses look here.
Discussion
Members of the Council received the report and requests favorably. Schoen asked that a condensed version of the presentation be posted on the Town website. Schreiber cautioned against letting fear of density coming out of the pandemic find its way into zoning proposals. He would like Amherst to think about positioning itself as an attractive destination for people who are looking for an alternative to cities. And he seconded Gould's promotion of the library demolition/expansion project as critical to revitalizing downtown.
Schoen talked about the value of collaborating with neighboring communities to develop a multi-town fiber optic network.

Bahl-Milne asked that everyone think about sustainability as they talk about developing village centers and downtown. She wondered about the BID's proposal to install café lights along the main downtown streets and whether this might not produce a significant increase in consumption of electricity. She asked, "Can we first ask if this is necessary? And if so, is there a way to do that sustainably?" Gould pointed out that the proposed lights would be LEDs with a low energy draw.

Dumont asked that everyone endeavor to integrate their plans with the Energy and Climate Action Committee (ECAC) plan to achieve Town energy goals.
Brestrup noted that while the downtown is very quiet right now, development is proceeding in the outlying areas, citing John Wrobeleski's housing development across the street from the VFW, near the railroad tracks as an example. . She noted that the Planning Department and Planning Board are helping applicants go through the permitting process.

Gould emphasized that revitalization applies to all of Amherst, not only the Town center.

The Chamber and BID will continue to gather information from businesses, developers, and stakeholders, and return to the CRC with long-term economic recovery goals and requests for specific actions, especially in zoning, permitting, parking, and the utilization of outdoor spaces.
Zoning Bylaws Revision
Following the presentation, the CRC took up its ongoing discussion about what the process should be for changing zoning bylaws. Who will see materials first? Who will make decisions? Hanneke reviewed previous discussions, and highlighted differences between Northampton's and Amherst's processes, summarizing them in a flow chart (see below). The discussion focused on who would be involved in bylaw revisions and when different entities would have input. Those proposals are summarized in a flow chart that can be found here.
Hanneke emphasized the need for a process that is appropriate for Amherst and its particular needs.

Ziomek suggested that a good starting point would be to identify the highest priorities that need to be addressed in Amherst.

Ross objected to limiting hearings about zoning changes to three times a year. Formerly, under the Select Board and Town Meeting system, they were limited to twice a year, which was seen as too limiting by many people. "Adding one more time doesn't seem like much of an improvement," he said.
Schreiber reminded the committee that the zoning bylaw is complicated and takes "a good deal of work to get one's head into it. That is an argument for making clusters of changes rather than making changes continuously" he said. And if there is a truly urgent need, he said, "the Council could always waive the limits". He said, "There are 355 towns and cities in Massachusetts and there are likely 355 different ways for doing zoning bylaws. So we should find our own unique way for meeting our needs."
Griesemer repeated her belief that rewriting the zoning bylaws is a big project that could tie up the Planning Board so that "they might never get anything else done". She proposed creating a task force or commission made up of a range of people and with staff support to take up the rewrite in place of the Planning Board. She asked that her proposal be reconsidered.
The discussion is slated to continue at the next CRC meeting on May 6.