CLIMATE COMMITTEE HEARS PRELIMINARY RECOMMENDATIONS FOR ACTION PLAN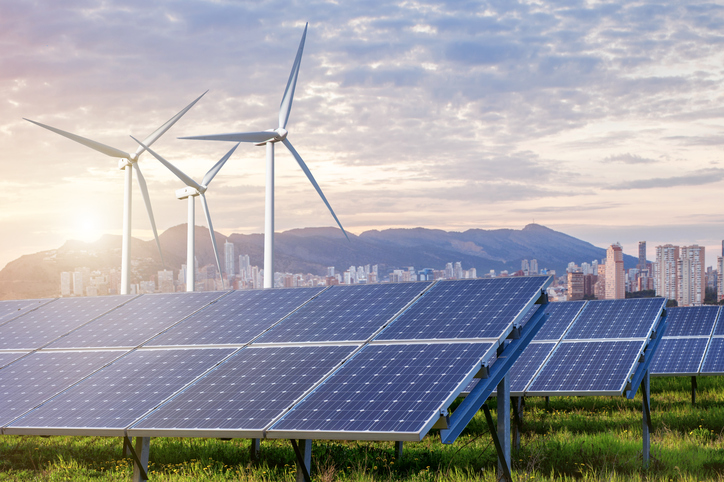 The Energy and Climate Action Committee (ECAC) met virtually via Zoom webcast on Wednesday April 21, 2020, their first meeting since the shutdown of all in-person government meetings on March 13. The meeting was recorded for possible future broadcast.

Present were committee members Laura Draucker (Chair), Dwane Berger, Stephanie Ciccarello, Town Sustainability Coordinator, Darcy Dumont , Town Councilor (District 5), Sarah Durr, Ashwin Ravikumar, Steve Roof, Andra Rose, and Jesse Selman Also participating were two representatives of Linnean Solutions , and Gazit Chaya Nkosi, a member of the Amherst Human Rights Commission and has been hired to do climate justice outreach for the Committee.
Update
The Town has hired a new Facilities Director, Jeremiah LePlant, who has experience with energy assessments in buildings.
Presentation
The committee heard a presentation by one of the representatives from Linnean Solutions, the company tasked with advising ECAC on the development of a community-driven Climate Action, Adaptation and Resilience Plan (CAARP) for achieving the Town's emissions reduction goals of 25 percent below baseline levels by 2025, 50 percent below baseline by 2030, and carbon neutrality by 2050. The presentation can be found here and is summarized below.
The core of the CAARP would be produced by four task groups (see below) co-chaired by ECAC members and populated with local residents and representatives of community organizations.
Following the presentation, some ECAC members questioned the task group structure, particularly putting Buildings and Energy together as a single task group, and suggested that work groups should be based on the magnitude of carbon emissions generated, with sectors producing the most carbon having their own working groups. Linnean responded that carbon sequestration in soil will end up being a much larger part of the plan than the committee currently imagines. No changes were made to Linnean's recommendations based on ECAC queries and suggestions.
Linnean Solutions' suggested that a final version that ECAC would present to the full Council would be ready in May 2021. Outreach Ensures that the concerns and interests of the broadest array of town residents are represented in the final plan. Linnean noted that the amount of outreach they can do at present is limited by the coronavirus emergency, and that most of it, particularly to non-English speakers, should be done in person. Councilor Darcy Dumont (District 5) expressed concern that social distancing measures could extend into the fall and that ECAC should consider alternative approaches immediately.

Summary of Linnean Solutions' Proposal
The proposed CAARP will include the following components:
Community-Driven Process, i.e. it will use a process that is participatory, accessible, inclusive, and inspiring, and will engage traditionally underrepresented segments of the population, with an emphasis on equity in process and implementation. It will use significant local expertise.
Sector Gap Analysis examining the gap between the low levels of emissions that are needed and the projected level of emissions, based on the nation's, communities', or sector's current commitments to decarbonization. Data-driven research and strategy development that leverages the previous work of ECAC and considerable expertise within the Town.
Community Resilience Sector Gap Analysis building on the Town's MVP (Municipal Vulnerabilities Preparedness) grant and outcomes to consider the question, "What does resilience mean for Amherst?" and set goals for community resilience based on measurable and meaningful indicators.
Infrastructure Resilience Adaptation Analysis. Nitsch Engineering (see below) will provide technical analysis, best practices, and strategy proposals for infrastructure resilience and low-carbon procurement in Amherst.
Soil Health and Land Use Planning Analysis. Regenerative Design Group (see below) will evaluate soil health in relation to carbon sequestration and climate resilience to make recommendations for integrating soil health into land use planning.
The CAARP will divide into research task groups as follows:
• Buildings and Energy (including CCA, energy efficiency, renewables, building resilience, and embodied carbon)
• Transportation and Infrastructure (including gas and electric infrastructure, water and wastewater infrastructure, communications infrastructure, and procurement)
• Land Use and Natural Systems (including development, agriculture, forestry, soil health and carbon sequestration, and green infrastructure)
• Community and Public Health (including lessons from COVID-19, pests and vector-borne disease, food systems and food justice, culture shifts, consumption and waste)
Each Task Group will meet three or four times between May and July this year. Task Groups will consist of diverse stakeholders, community partners, and other community members with interest and/or expertise, including critical perspectives on equity.
The Community Outreach Liaison (see below) will assist in the process of Task Group formation, serving as a connector and facilitator for stakeholder and community participation.
The CAARP will enlist assistance from the following technical consultants:
Nitsch Engineering, experts in infrastructural resilience and low-carbon procurement). In Phase 1, working with relevant Town staff and key stakeholders, the company will lead a discovery process to determine Amherst's infrastructure resilience needs and opportunities with an emphasis on the technical aspects of procurement and implementation. Nitsch staff will also lend their expertise to the Transportation and Infrastructure Task Group.
Regenerative Design Group (RDG). Based on the needs and priorities identified by the ECAC and patterns revealed in the Level 1 Assessment of the Massachusetts Healthy Soils Action Plan, the RDG will model the current state of soils in Amherst and provide guidance for land use planning that protects and enhances the functions and services provided by healthy soils. The Level 2 Soil Health Assessment and Guidance consists of three components:
1. Analysis of Existing Soil Function
2. Assessment of Significance, Vulnerabilities, and Opportunities of Soil Health
3. Recommendations for Aligning Land Use Planning and Management with Soil Health
Finally, RDG will provide recommendations for establishing research and other programs to collect and analyze Level 3 data. This work will not only allow Amherst to participate in state, federal, and private programs rewarding beneficial land management such as Carbon Credits and Payment for Ecosystem Services, but also advance the scientific understanding of soils as natural climate change solutions. We additionally anticipate that RDG will lend their expertise to the Land Use and Natural Systems Task Group.
Community Outreach Liaison: Amherst resident Gazit Chaya Nkosi will serve as a key liaison between CAARP community partners, Linnean, and ECAC, supporting community outreach and relationship development in service of participation and equity goals. The Community Outreach Liaison will be a leader in the development of the CAARP community outreach strategy, which will include Phase 1 Task Group formation and Phase 2 community meeting planning and execution.
Linnean Solutions: The Linnean team, including Project Manager Lauren de la Parra and Principal Jim Newman, will lead the design and execution of the CAARP planning process, including meeting planning, facilitation, and/or support, synthesis of feedback, development of presentations and key communications, and all other process-based aspects of the work. In addition, Linnean will support all other elements of the planning process, including strategy development and prioritization, and will lead the development of the final Climate Action, Adaptation and Resilience Plan report.
Energy and Climate Action Committee (ECAC). The Energy and Climate Action Committee, with support from Linnean Solutions, will lead the process of Sector Gap Analysis and the development of the CAARP's core goals and strategies. They recommend that two (2) members of the ECAC chair each of the proposed sector-based Task Groups according to interest and/or expertise, and that these Task Groups serve to implement the Sector Gap Analyses as outlined by the ECAC. The ECAC will also support community outreach as a continuation of their work already undertaken.
Timeline
A draft of the CAARP is expected in March of 2021 and will be presented to the ECAC and Town Council in May of 2021.