AMHERST'S PROPOSED WAGE THEFT BYLAW RECEIVES LETTER OF SUPPORT FROM ATTORNEY GENERAL'S OFFICE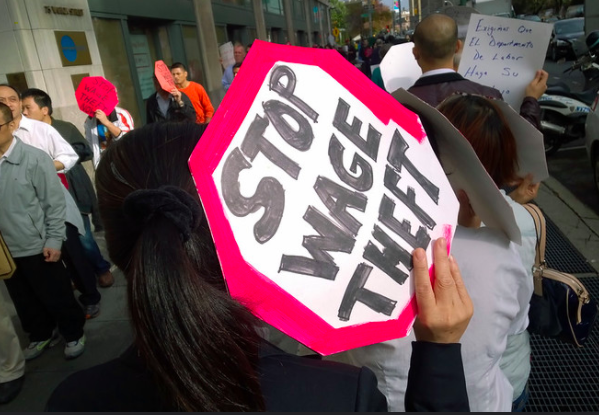 On June 30, Council President Lynn Griesemer (District 2) received a letter from Cynthia Mark, Chief of the Massachusetts Attorney General's Fair Labor Division, commending Amherst on its efforts to create a Wage Theft Bylaw. Mark said that combatting wage theft is a top priority of the AG's Office and noted that in Fiscal Year 2019, the Division issued citations or settled cases for $9.8 million on behalf of more than 11,000 employees. The Division is on track to receive more than 6,000 wage complaints in fiscal year 2020.
The draft bylaw was recommended by the Town Services and Outreach Committee and is currently being reviewed by the Government, Organization and Legislation Committee and the Town Attorney. The target date for a first reading by the Town Council is August 3.
A description of the proposed Amherst Wage Theft Bylaw can be found here.
Click here for an article in the Daily Hampshire Gazette reporting on a UMass Labor Center report calling for stronger wage-theft protection after workers at a North Amherst Construction Project went unpaid.
Click here to read the UMass Labor Center report authored by Tom Juravich, Essie Ablavsky and Jake Williams.