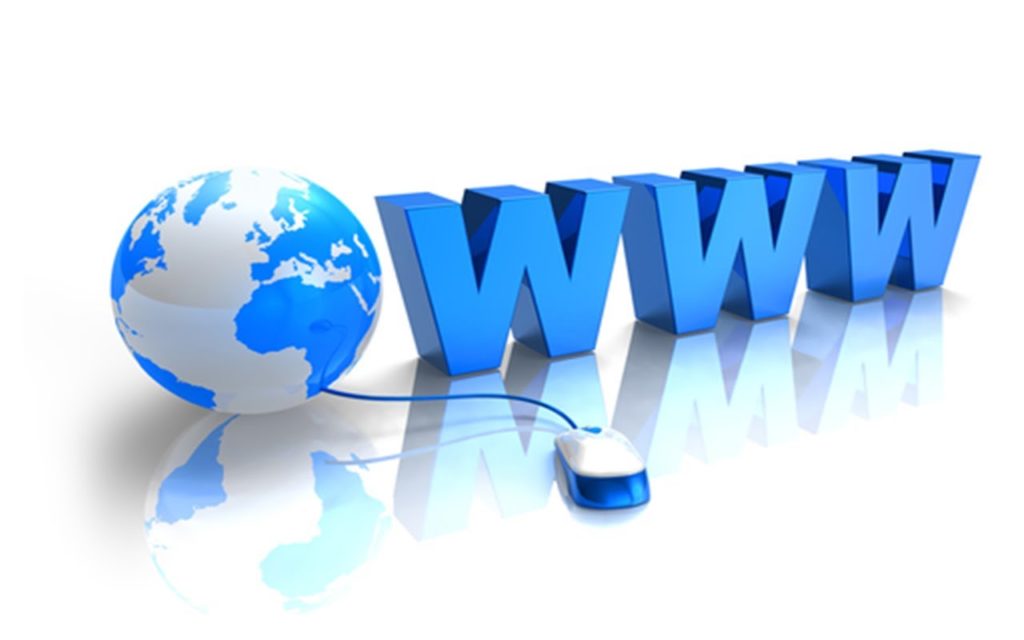 Editor's Note: "From Other Sources" offers links to selected articles that might be of interest to Amherst readers. While so much of the news has focused lately on the COVID-19 emergency, there are lots of other things going on that might be of interest to Amherst readers and there is plenty of good writing out there to describe them. While we will continue to provide a daily rundown of pandemic news and we will also present this roundup of other news and features, as well as a listing of our top five COVID-19 articles from the previous week.
AMHERST
Opinion: We Must Change Our Town's Name by Will Van Heuvelen (7/17/20). Our town prides itself on progressive values of diversity and inclusion. We're known for holding true to the notion that our community is only as strong as the weakest among us. But our town's namesake, Lord Jeffery Amherst, was a war criminal, infamous for his attempted genocide of indigenous people. (Daily Hampshire Gazette)
Rare Books, Imprints Damaged In Jones Library Water Leak by Scott Merzbach (7/15/20). Rare volumes written by lexicographer Noah Webster, poets Helen Hunt Jackson and Julius Lester and geologist Edward Hitchcock are among items in the Jones Library's special collections department damaged this week by a malfunctioning heating, ventilation and air conditioning system. Special collections curator Cynthia Harbeson said in an email that a water leak on Monday, caused by a backup in a condensation drain, drenched a section of the room where Amherst authors, imprints and manuscript collections are stored. When the leak was discovered by staff, Harbeson said 710 books and 12 manuscript boxes were removed from shelves, with 157 of the books already determined to be damaged by the water. (Daily Hampshire Gazette)
DEMOCRACY
Federal Law Enforcement Use Unmarked Vehicles To Grab Protesters Off Portland Streets by Jonathan Levinson and Conrad Wilson (7/16/20). Federal law enforcement officers have been using unmarked vehicles to drive around downtown Portland and detain protesters since at least July 14. Personal accounts and multiple videos posted online show the officers driving up to people, detaining individuals with no explanation of why they are being arrested, and driving off. The tactic appears to be another escalation in federal force deployed on Portland city streets, as federal officials and President Donald Trump have said they plan to "quell" nightly protests outside the federal courthouse and Multnomah County Justice Center that have lasted for more than six weeks. (Oregon Public Broadcasting)
'It's Spooky Right Now': Inside the Creepy Federal Crackdown on Portland Protesters by Spencer Ackerman (6/17/20). When Customs and Border Protection joined the protest crackdown in D.C., they were made into U.S. Marshals. In Portland, they're using new powers provided by Trump. (The Daily Beast).
Tens of Thousands Of Mail In Ballots From This Year's Primaries Have Been Tossed Out. What Will Happen In November? by Elise Viebeck and Michelle Ye Hee Lee (7/16/20). More than 18,500 Floridians' ballots were not counted during the March presidential primary after many arrived by mail after the deadline. In Nevada, about 6,700 ballots were rejected in June because election officials could not verify voters' signatures. And during Pennsylvania's primary last month, only state and court orders prevented tens of thousands of late-returned ballots from being disqualified.As a resurgence in coronavirus cases portends another possible flood of absentee voting this fall, the issue of rejected ballots has emerged as a serious concern around the country, including in presidential battleground states and those with races that will decide control of the House and Senate. (Washington Post)

The Disappearance Of Local News Is A Threat To Democracy That Has Nothing To Do With Trump by Megan Garber (7/11/20). Even as the news writ large has expanded its reach, through cable networks and talk radio and the internet, local journalism is in grave danger of dying out. That fact, with its dire implications both for individual communities and for the fragile democracy that contains them, is the premise of a book-length warning: Margaret Sullivan's Ghosting the News: Local Journalism and the Crisis of American Democracy. Sullivan travels across the country, to observe papers in the process of shuttering and new enterprises that hope to fill the void left in their place, and makes an argument that is as plain as it is worthy of panic: The journalism that Americans need to function—the institutions that provide people with the information they require to make decisions for themselves and for the country—is in the midst of a mass extinction. (The Atlantic)
COIVD-19 TOP FIVE ARTICLES OF THE WEEK
There Is Light At The End Of The Tunnel by Andy Slavitt (7/7/20). I'll start with a slew of good news. The vaccine data from Oxford (being run in Brazil) looks strong. No real safety issues so far. Gives people the antibodies. People are getting it post-Covid-19 and some will get it in a challenge trial. What "works" means, and for how long, and for whom is less clear. But probably more like a flu vaccine (40%?) versus MMR (97%). There will be multiple vaccines after the first expected in the Fall. Each likely progressively better. (Medium)
Why We're Losing The Battle With COVID-19 by Jeneen Interlandi (7/15/20). In the early days of May, Umair Shah, director of the public-health department in Harris County, Texas, was feeling hopeful. It looked as if his county might succeed in controlling the coronavirus outbreak. The number of new cases per day had plummeted to an average of about 50 from a peak of 239 in early April, and it was holding steady. On the charts that Shah studied on his computer each morning, the uptick — a mountain that had been rising into existence for weeks — had given way to a plateau. The virus wasn't disappearing. But it wasn't spreading rapidly anymore, either. (New York Times)
Coronavirus Can Be Airborne Indoors. People Without Symptoms May Spread Virus. by Apoorva Mandavilli (7/5/20). The coronavirus may linger in the air in crowded indoor spaces, spreading from one person to the next, the World Health Organization acknowledged on Thursday. The W.H.O. had described this form of transmission as doubtful and a problem mostly in medical procedures. But growing scientific and anecdotal evidence suggest this route may be important in spreading the virus, and this week more than 200 scientists urged the agency to revisit the research and revise its position. In an updated scientific brief, the agency also asserted more directly than it had in the past that the virus may be spread by people who do not have symptoms: "Infected people can transmit the virus both when they have symptoms and when they don't have symptoms," the agency said. (New York Times)

Pandemic Devastating To Arts And Culture Sector. It Will Take Years To Recover by Katie Lannan (7/16/20). The Arts and culture sector, a major piece of the Massachusetts economy, will need hundreds of millions of dollars and multiple years to recover from the impacts of the COVID-19 crisis, according to testimony delivered to state senators on Wednesday. (Commonwealth Magazine)
The View From Downtown Amherst: Giant Corporations May Be The Only Businesses To Survive The Pandemic by James Kwak (7/9/20). Eventually, the overall economy will recover, more or less. People will need to buy things and pay for services. But the coronavirus will radically reshape Main Streets across the country, accelerating changes long in the making — chain stores will replace mom-and-pop businesses, some storefronts will remain vacant, and cash that once went into local hands will be redirected to Amazon and Walmart. (Amazon chief executive Jeff Bezos owns The Washington Post.) The pandemic will reinforce and exacerbate what were already the two key economic trends of our lifetime: consolidation and inequality. (The Washington Post)
ENVIRONMENT
Biden's $2 Trillion Climate Plan Promotes Union Jobs, Electric Cars and Carbon-Free Power by Marianne Lavelle, James Bruggers, Ilana Cohen, Judy Fahys and Dan Gearino. (7/16/20). The former vice president linked a new green economy with America's recovery from the coronavirus pandemic, saying the nation needs to "Build Back Better." Democratic presidential nominee Joe Biden unveiled a $2 trillion clean economy jobs program Tuesday that marked a significant expansion in his plan for tackling climate change, with jobs-creation and environmental justice as its pillars. (Inside Climate News).
A Plunge in Mass Transit Ridership Deals a Huge Blow to Climate Change Mitigation by Kristoffer Tigue (7/17/20). Transit Agencies Ask Congress For Relief As Commuters Return To Their Cars And Fare Revenues Tank. Meanwhile, Driving Direction Requests—And Carbon Emissions—Soar. Facing dire budget shortfalls due to Covid-19, some of the nation's largest transit agencies are considering permanent cuts to bus and subway lines if they don't receive additional federal aid. When paired with a surge in driving, as economies reopen but folks continue to avoid transit for fear of virus transmission, experts say the U.S. could see a spike in tailpipe emissions beyond pre-pandemic levels. (InsideClimate News)
Global Climate Change Laws Enacted Since 2000 Have Produced Only One Year's Worth Of Necessary GHG Emissions Reductions. by Shaikh Eskander & Sam Fankhauser (7/13/20). The international response to climate change has been inadequate, but not zero. There are 1,800 climate change laws worldwide. We use panel data on legislative activity in 133 countries over the period 1999–2016 to identify statistically the short-term and long-term impact of climate legislation (Nature)
POLICING
Berkeley Becomes First City In US To Replace Police With Unarmed Civilians For Traffic Enforcement by Sam Levin (7/15/20). The city of Berkeley is moving forward with a first-of-its kind proposal to replace police with unarmed civilians during traffic stops in an effort to curb racial profiling. After hours of emotional public testimony, council members in the northern California city approved a reform measure that calls for a committee tasked with police reforms. They include removing the police department from responding to calls involving people experiencing homelessness or mental illness and finding ways to eventually cut the police budget by half. The vote also called for the creation of a separate city department to handle the enforcement of parking and traffic laws. (The Guardian)
Majority Of Seattle Council Pledges To Cut Police Budget By 50% by Daniel Beekman (7/9/20). A majority of Seattle City Council members now say they agree with a high-level proposal by advocates to defund the Police Department by 50% and reallocate the dollars to other community needs. (The Seattle Times)