State House Transparency Needed for Climate Action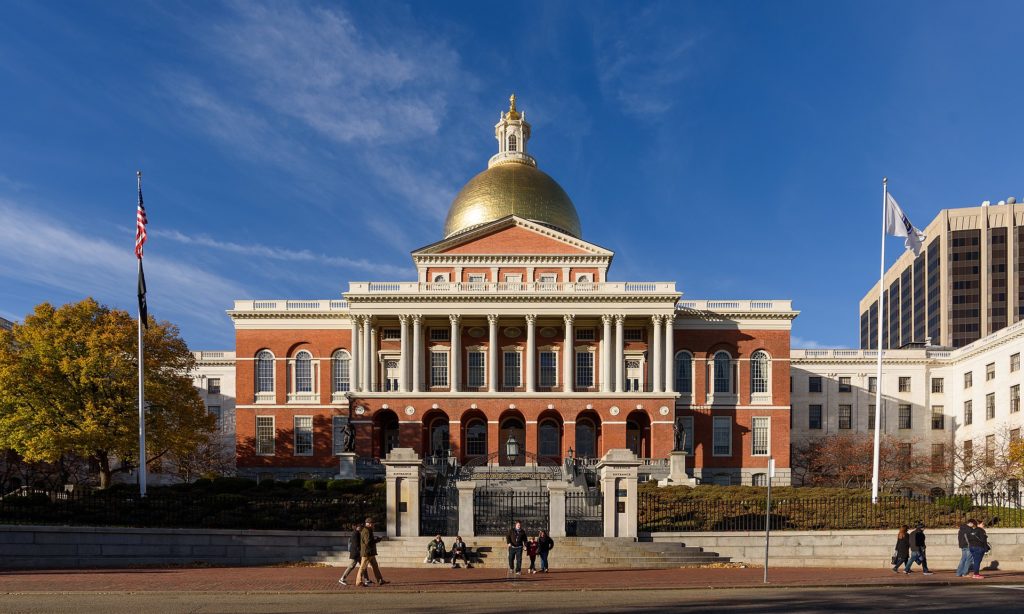 "Sunlight is the best disinfectant."
—William O. Douglas
There is a problem when you can't find out from the state legislature's website how your own State Representative voted.
Over the last few years, many Massachusetts advocacy groups have come to the realization that, in order to enact meaningful state legislation, the Massachusetts House of Representatives Rules need to change to require more transparency and therefore more accountability.
The lack of transparency and accountability has affected legislation on a wide range of issues, including (and especially) attempts to pass climate legislation. Climate bills from carbon pricing to fossil fuel divestment to 100 percent renewable energy to omnibus climate packages have been killed in committee repeatedly over the last 8 years — without the public knowing who is accountable for their failure. Increasing transparency is key to passing these bills.
At the start of every two-year legislative session, the Massachusetts State House votes on its rules. A new session begins in January.
Two years ago, an attempt to force a change to the rules to require more transparency was made by a smattering of House members after being spearheaded by the Massachusetts League of Women Voters. Most of those proposals were nixed by the lawmakers.
Over the 2019–2020 session, the transparency reform movement grew. Stymied by the lack of legislative progress, advocates turned to other means of achieving their goals, such as ballot initiatives and local campaigns. Advocacy groups added transparency reform as a legislative priority. Individual House Members were emboldened to take individual steps to make themselves more transparent and to support reforming the House rules. A statewide organization — Act on Mass — emerged to focus exclusively on transparency reform. Two weeks ago, Act on Mass held a virtual organizing meeting attracting nearly 200 people from across the state. Watch the Act on Mass organizing video here. https://actonmass.org/

The ballot initiatives
In November, there were two related non-binding ballot initiatives on the Amherst ballot. One asked whether we want our State Representative to vote in favor of a transition to 100 percent renewable energy by 2040 and the other asked whether we want her to vote in favor of changing legislative rules that would make the results of all committee votes publicly available on the legislature's website. Both passed by very large margins (85 percent yes for renewable energy, 93 percent yes for transparency).
How were the two related? Climate science demands that we enact sweeping changes to our energy economy in the next 10 years to avert major climate catastrophe. A commitment to 100 percent renewable energy will put us on the right track to doing that. Bills committing MA to 100 percent renewable energy have been killed in committee in each of the last three legislative sessions and, again, there is no way to hold individual House members accountable for this failure.

The Act on Mass pledge
Act on Mass, formed to advocate for more transparency and accountability at the State House, will be publishing available information on its website to make it more accessible to the public. It will also be asking Representatives to take a pledge to promote transparency. The pledge asks them to commit to: (1) Make all of their committee votes publicly available upon request; (2) Move to make public all votes and testimony of committees of which they are Chair (if the committee rules prevent them from doing this, they pledge to move to amend those rules); and (3) Stand for roll call when a member asks for a recorded vote on any measure which they have co-sponsored or on a related issue.
Aside from these complaints, there are a host of other transparency issues.
For example, legislative Conference Committees are held completely in secret. Many of the end of session decisions made on a host of topics are currently being made in closed sessions by 29 members of the 200-member legislature — the members of the joint Senate/House conference committees. There is no way to access what is happening in those committees.
Some transparency issues are related to the manipulation of the flow of bills through the legislature. The intentional rushing of floor votes or end of session votes prevents the public from knowing what's happening and weighing in in any meaningful way.
Back in 2015, the last time such grading was provided, the Massachusetts legislature received a failing grade from the Center for Public Integrity in both providing access to public information and in disclosure of lobbying information.

State Rep. Mindy Domb's positions
State Representative Mindy Domb has been on the forefront of transparency in that she has voted for transparency changes in her committees and she posts all of her committee votes on her website, a practice unheard of in the Massachusetts House of Representatives only a few years ago. She also championed a change in House practices to ensure that newly filed House bills are available to the public during the initial phase of gathering co-sponsors.
Rep. Domb has supported climate change advocacy in sponsoring the fossil fuel divestment bill with Rep. Marjorie Decker, funding for Community Choice Aggregation for a joint project between Amherst, Northampton, and Pelham, the Roadmap bill, and numerous other climate-related bills.
I urge you to urge her to take the Act on Mass pledge — and to thank her for her many individual efforts while you are at it. Only when enough State Reps support House rules reform will it happen. Let her know you have her back.
Massachusetts can't afford to continue with business as usual. Issues such as climate change are pressing on us to move rapidly to make the urgent legislative changes that the people demand.
Darcy DuMont is a member of the Amherst Town Council's Energy and Climate Action Committee (ECAC) and is an Amherst Town Councilor representing District 5. She has worked as a climate and public interest lobbyist at the State House. Views expressed are hers and not those of the Town Council.