CRC Ponders Proposal To Promote Citizen Engagement For Town Housing Policy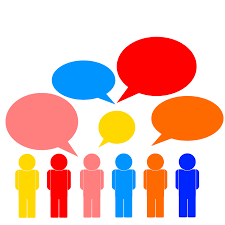 Report On The Meeting Of The Community Resources Committee (1/12/21)
The meeting was held as a Zoom webinar and was recorded.
Participating:  CRC Members: Councilors Mandi Jo Hanneke, Chair (at large), Sarah Swartz (District 1), Evan Ross (District 4), Steve Schreiber (District 4), Shalini Bahl-Milne (District 5).
Town Staff: Rob Morra (Building Commissioner), Dave Ziomek (Assistant Town Manager)
Most of the meeting was devoted to discussing a proposal from Councilor Shalini Bahl-Milne to increase citizen engagement in formulating the Town's Housing Policy. A draft of the proposal for the Town Housing Policy can be read here.
Prior to discussion of Bahl-Milne's proposal, the Committee:
Voted 5-0 to recommend acquisition of the three adjacent Belchertown Road properties for affordable housing
Discussed the suggestion of John Hornik, Amherst Municipal Affordable Housing Trust (AMAHT) Chair, that the Committee seek the advice of former AMAHT member Tom Kegelman on a comprehensive housing policy. Hanneke reported that Kegelman is interested in helping out and that he could be brought in to meet with the Committee as an expert commentator who could give advice and testimony.
Amherst Housing Policy Community Engagement Proposal
Bahl-Milne drafted this policy proposal, after a contentious Council meeting where new zoning priorities were approved. Councilors had received 80 letters from residents, nearly all of them opposing various aspects of the new priorities. Some Councilors at that meeting had dismissed those letters and/or disparaged the residents who wrote them. Bahl-Milne, however, had suggested that when so many residents speak up, it is important to consider what they are saying. Housing is an issue that impacts everyone in town, but in quite different ways, and she said that the CRC and the Council should have a tool to make sure that different constituencies are consulted and represented.
In her preface to the plan, Bahl-Milne wrote, "An effective community engagement plan for Amherst's comprehensive housing policy can help address what can sometimes feel like competing housing needs of the people living and working in Amherst by systematically informing, listening, observing, and gathering information from the concerned constituents."
The purpose of the proposed plan is:
To increase awareness
To advance understanding of equity
To gather input on constituents' vision, values, challenges, and recommendations
To build relationships and support
To increase deeper understanding of values, needs, and recommendations of people living and working in Amherst
To improve community/government relations
To reduce long-term costs caused by delays and conflicts when constituents are not on the same page.
Bahl-Milne looked at what other communities have done in terms of promoting citizen engagement and found a lot of commonalities. She said that she found the same concerns and the same resistance to change across the board. For this reason, she advised, it's a good idea to get the community involved earlier in the process. She noted that right now, the Council is only hearing from homeowners and not the full range of Amherst residents nor the people who work in town but do not live here. She argued that one advantage of being purposeful about outreach is that it moves the process along faster when people know what's going on. Central to the proposal, she said, is compassion and respect and endeavoring to be more respectful of people who do not think like we ([Councilors] think. Bahl-Milne then quickly reviewed the elements of the 10-page proposal which include:
Purpose of community engagement
Values guiding the community engagement plan
Stakeholders in Amherst
Timeline and Tools for Engagement
Sample questions for surveys and listening sessions
Measuring success
References and resources
A lively discussion ensued. Everyone praised Bahl-Milne for her initiative, research, and comprehensive proposal. But there were doubts and concerns.
Key issues raised were
Does the CRC or the Council have the capacity to take on the work proposed? Is the proposal just too big or too ambitious to be practicable?
Which constituencies does the Council not hear from and why?
Is the proposal primarily aimed at educating the public about why the CRC makes the decisions that it does (to create buy-in) or does the CRC seek input from diverse constituencies to help it arrive at better decisions. [This was unclear from the discussion, and it appeared that some Councilors are interested in greater engagement, while some want to create buy-in.]
Hanneke and Ross raised concerns about who would take on the work proposed. They pointed out that the proposal's only purpose is to elicit engagement related to the Town Housing Policy, but considerable outreach will be needed about other major issues, such as the budget, the environmental action plan, and the proposed library plan that will soon come before the CRC. They wondered how they can get meaningful input on these and other issues that they are taking on in the next year "without overloading the public's capacity" to respond. 
Ross said, "Right now we're just hearing from the same people, almost exclusively white home owners," and added that "we ought to be appealing to renters and students and figuring out how we can get the latter to settle in Amherst after they graduate."
Bahl-Milne responded that the Council needs to be intentional about reaching out to multiple constituencies, including BIPOC people, Amherst Survival Center users, and others who might not be comfortable speaking up or reaching out to the Council. 
town Ross said that sometime in the past, the Housing Trust had a community outreach grant and that it would be useful to check into what they did.
[Editor's note: The Energy and Climate and Action Committee (ECAC) https://www.amherstma.gov/3469/Energy-Climate-Action-Committee recently completed a comprehensive outreach initiative as part of its work to develop a climate action plan for the town.] 
Swartz suggested that it's misleading to say that "we are always hearing from the same people" and that some of those people are "community leaders who have the ear and the respect of many other people in town and we need to consider that… That's a way that you build trust — by listening and taking people seriously. Let's make sure that the public is well informed about what we are doing so they can make their assessments based on substance rather than fear."

Hanneke asked Assistant Town Manager David Ziomek what kind of help or support the CRC could hope to get from Town Hall. For example, could the Town Communications Manager help them develop a social media strategy? Could she help them figure out whether there should be individual web pages for different committees and different projects?
Schreiber said he is worried about the plan being too ambitious, too big to succeed. He said that he came from a city where neighborhood associations had a certain authority and where the city council was required to consult, to a certain degree, with the neighborhood associations. He said he wonders whether maybe we should be putting our energies into encouraging residents to create neighborhood associations and have them do this work. We could then work more closely with the neighborhood associations, he said. Amherst currently has neighborhood associations in two of its five districts, in District 1 and District 5.
Ziomek raised the issue of meeting overload, that is, of each meeting taking on increasingly dense agendas. He cited the example of zoning, which involves the CRC, Planning Board, and Zoning Subcommittee (and to a lesser degree the Zoning Board of Appeals). These committees need to be aware of their own work and of the work of allied committees and so, he said, we need to be more intentional about the function of each meeting and about communicating this among committees as well as to the public. People are going to have a hard time tracking all the meetings and what's happening within them and so on, he indicated, and thought should be given to how all of this is connected into a meaningful process.
No action was taken on the proposal. The committee plans to take up the discussion again at a future meeting.