From Other Sources: News For And About Amherst (#32). This Week's Focus – News From Amherst That You Might Have Missed And More On Alternatives To Policing And On Reopening The Schools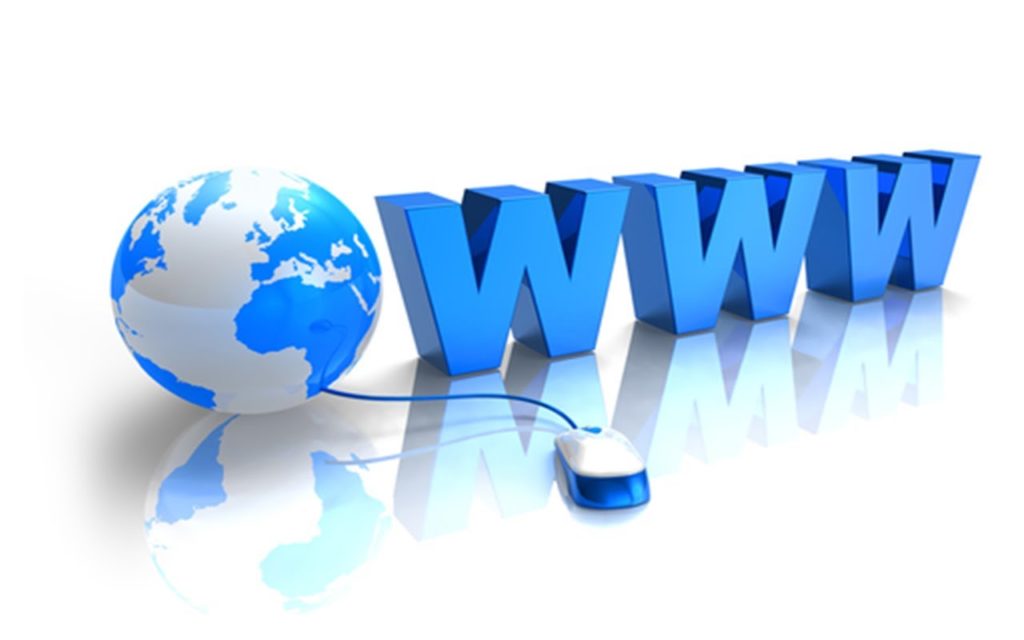 This column offers links to selected articles that might be of interest to Amherst readers. I am starting to favor in these postings, with a few exceptions, material that is not hiding behind a paywall. Hence, I have reduced my postings from sources like the Washington Post, The Wall Street Journal, The Boston Globe, and The Chronicle of Higher Education, which are doing some great reporting but which make their articles inaccessible without a subscription. But on occasion, an article seems too important to not mention, and in such cases I will post it, and leave it for the reader to decide whether to pay for access. If YOU have read something that is germane to what I've been posting in this feature, please share the link in the comments section below.
Featured Subject
This week, we'll revisit three subjects that we've covered previously; news from Amherst that we were unable to cover in The Indy (and with thanks to the Daily Hampshire Gazette), alternatives to policing, and the challenge of reopening K-12 schools during the pandemic.
News About Amherst That You Might Have Missed
Amherst School Officials Pledge To Have All Students In Class This Fall by Scott Merzbach (2/17/20). After 11 months of entirely remote instruction, which for many students in the Amherst and Amherst-Pelham regional schools could extend through the remainder of the current school year, school leaders are pledging to have all students, teachers, and staff back in classrooms this fall. The Amherst-Pelham Regional School Committee, joined by the Amherst and Pelham school committees, on Tuesday adopted a resolution promising in-person instruction when schools reopen after the summer break, conditioned on input from local health officials. The resolution states that as long as safety guidelines of local public health officials are fully adhered to, the schools "will provide full-time in-person learning for the full 2021-2022 school year for all students. The Superintendent will manage this plan, and any shift back to remote learning, based on a continuous assessment of health conditions in direct consultation with local public health officials." (The Daily Hampshire Gazette)

Amherst's Aim To Reduce Emissions, Combat Climate Change, Will Need Funding by Scott Merzbach (2/16/20). Achieving a town wide reduction in greenhouse gas emissions and focusing on measures to combat climate change are likely to require significant funding in future Amherst budgets. Even though there is uncertainty about how soon the town might be able to invest in climate-oriented initiatives, members of the town's Energy and Climate Action Committee say that having a president in the White House issuing executive orders compatible with the town's plans should increase confidence in achieving these goals. Committee member Ashwin Ravikumar told the Town Council at a meeting earlier this month that President Joe Biden's actions are an exciting moment for climate policy, as he brings a critical "breath of fresh air" and is moving forward with momentum to address climate change at the federal level. (Daily Hampshire Gazette)

Emily Dickinson Museum Plans $2M Restoration Project by Steve Pfarrer (2/18/21). The Emily Dickinson Museum, which has made a number of improvements to its facilities and grounds in recent years to increase their historical accuracy, is about to embark on what staff are calling "its most significant restoration project to date." From the installation of period-style wallpaper and carpets, to the inclusion of decorative items and furnishings appropriate to the 1850s, the estimated $2 million project aims to return the home of Amherst's most famous resident more fully to the look and feel it had during the poet's adult lifetime. (Daily Hampshire Gazette)

UMass Union Votes No Confidence In Chancellor Over Outbreak by Scott Merzbach (2/16/21). A University of Massachusetts union representing resident assistants and peer mentors has issued a no-confidence vote in Chancellor Kumble Subbaswamy over the recent COVID-19 outbreak on campus, and is making several demands for improved safety and well-being. A statement issued Monday on behalf of almost 190 members of the Resident Assistants and Peer Mentors United Union of UAW Local 2322, or about two-thirds of its membership, expresses concern about the self-sequestration order and high-risk posture the campus has been in since Feb. 7. "We tried to warn you," wrote William Cole, Melissa Francois, Silvia Shtereva and James Cordero, representatives of the union. "Yet you, in your desire to collect housing and dining revenue, decided to open campus without the proper safety precautions, leading to the present coronavirus outbreak." As of Tuesday, the university had 346 active COVID-19 cases. (Daily Hampshire Gazette)
Alternatives To Policing
Whose Voices Will The Northampton Policing Review Commission Uplift? by Northampton Abolition Now (2/7/20). The Policing Review Commissioners are now more than half way through their process submitting recommendations to the Mayor and City Council. As described in The Shoestring's reporting, the four committees are Spending and Contracts, Policies and Practices, Alternatives to Policing, and the newly-formed Outreach Subcommittee. According to the reporting, in many instances, the Policing Review Commissioner's willingness to imagine new systems of public safety, meticulous care in data analysis, and willingness to listen to the community have been refreshing and very encouraging. In other instances, some of the Commissioners have disregarded evidence presented by the community, continually pursuing changes to police training programs and the complaint process – apparently choosing to ignore the rigorous empirical consensus that these kinds of reforms are useless. (The Shoestring)
How Geroge Floyd's Death Is Pushing Minneapolis To Rethink Public Safety by Joshua Vaughn (2/19/21). The City Council voted in 2018 to move $1.1 million from the police department's budget to create an Office of Violence Prevention, increase funding to the Office of Police Conduct Review, and provide more stable funding to a pilot program that paired mental health professionals with police officers. But not enough has been done, said Elianne Farhat, executive director of TakeAction Minnesota, a nonprofit organization dedicated to advancing progressive policies in the state. "Minneapolis is in many ways the poster child for police reforms," she said. "All the reforms that folks say are supposed to end police violence and improve public safety and trust, Minneapolis has tried and, as we saw in Derek Chauvin's murder of George Floyd, failed." (The Appeal)

More Policing Is Not The Solution To Anti-Asian Violence by Jason Wu (2/16/21). Asian Americans are crying out against an escalation of anti-Asian attacks in San Francisco, San Jose, New York, and elsewhere in the United States. In light of the scant media coverage, Asian American celebrities like Daniel Dae Kim, Daniel Wu, and cast members from the film Crazy Rich Asians have taken to social media to raise awareness of Asian elders who have been brutalized and killed. While calling out anti-Asian racism and violence is vital, the violence that Asian Americans experience is deeper than just hateful attitudes or interpersonal racial bias, it is also a story of state violence, including police-perpetrated violence– a truth that has received even less public attention. (Truthout)

Austin City Council Agrees To Purchase Hotel To House Homeless. Funds To Be Reallocated From Police Budget by Tony Cantu (2/4/21). "By purchasing these hotels, we pull people off the streets and into housing and stability," council member Greg Casar said in a prepared statement. "It's even more important that we approve the second of these hotels next week. These hotels will not only be homes for people, but will also provide services such as job aid, health care, mental health resources, and more." Casar noted the hotel purchases are made possible via funds reallocated from the police budget during a controversial "police defunding" of the local force last August. While such law enforcement budget cuts are colloquially known as defunding, council members who voted for the move categorize them as reallocated revenue streams rather than cuts. (Patch.com)

The Denver STAR Program That Replaces Cops With Mental Health Workers Appears To Be Working by David Sachs (2/2/20). A new program that puts troubled nonviolent people in the hands of health care workers instead of police officers has proven successful in its first six months, according to a progress report. Since June 1, 2020, a mental health clinician and a paramedic have traveled around the city in a white van handling low-level incidents, like trespassing and mental health episodes, that would have otherwise fallen to armed patrol officers. In its first six months, the Support Team Assisted Response program, or STAR, responded to 748 incidents. None required police or led to arrests or jail time. The civilian team handled close to six incidents a day from 10 a.m. to 6 p.m., Monday through Friday, in high-demand neighborhoods. STAR does not yet have enough people or vans to respond to every nonviolent incident, but about 3 percent of calls for DPD service, or over 2,500 incidents, were worthy of the alternative approach, according to the report. (Denverite)
Policing Alternative: What A Community-Led Public Safety System Might Look Like. by Cassidy Johncox (6/9/20). In practice, community-led safety initiatives prioritize community needs to improve the quality of life for everyone. Such initiatives are designed to address the root causes of crime by providing a supportive environment to help people tackle whatever issues they are facing. With this system, funds would be diverted away from police departments and reinvested into local infrastructure and services that would benefit the community. Some examples of community infrastructure and services that the funds could be reallocated to include: publicly financed supportive housing, community-based anti-violence programs, trauma services for young people, education, increased school counseling, after-school programs, and restorative justice programs. (Clickondetroit)

Reopening K-12 Schools
We Are Pediatricians. Here's How To Reopen Schools Safely by Danny Benjamin and Kanecia Zimmerman (2/28/21). The finding offered this week by researchers from the U.S. Centers for Disease Control and Prevention that schools have not been hotbeds of rapid on-campus transmission of COVID-19 or even of significant student-to-staff infection grabbed headlines and raised hope that we can get children back in class soon—a goal we as pediatricians share. While the poet Gertrude Stein famously wrote, "A rose is a rose is a rose," we need to be clear as a nation that when it comes to reopening schools safely, that safe is not safe is not safe. The ABC Science Collaborative we lead (and whose research the CDC cited) has partnered with nearly 50 school districts in North Carolina to help educators and families understand the most current and relevant data about COVID-19 so that they may make decisions that will keep teachers, staff, and children safe when they return to the classroom. First and foremost, no school can be called safe without following what North Carolina calls "the 3Ws"—wear a mask, wait at [a safe] distance, and wash hands. Beyond that, with our school partners, we have determined 12 principles that define safe school reopening during this pandemic. (Education Week)

Teachers And Their Unions Are Demanding Truly Safe Schools Reopening – Not" Ignoring Science" by Seth J. Prins, Justin Feldman, and Abigail Cartus (2/19/21).In reality, the scientific evidence on the safety of in-person schooling during this pandemic is mixed. And the availability of resources that can make schools safer map onto existing patterns of racial segregation and disinvestment in public education that predominantly elite researchers pushing for in-person schooling seem happy to ignore, even as teachers in their own upper-middle-class suburban school districts sound the alarm on unsafe working conditions. With this latest attack on teachers' unions, in-person proponents are not actually promoting "the science" — they're engaging in racialized class conflict. (Jacobin)

We Want To Open Schools As Well But We Need Vaccines And Resources To Do It Safely by Democracy Now, with Randi Weingarten and Stacey Davis Gates (2/17/21). As school districts across the U.S. debate how to safely bring children into the classroom, we speak with two leaders of the teachers' union movement on what's at stake as schools reopen. Stacy Davis Gates, executive vice president of the Chicago Teachers Union, says years of underfunding and privatization have left many school districts ill-equipped to meet the needs of students, as well as educators. "It's not just the context of opening schools. It's reopening schools safely with the resources that are necessary to keep people safe," she tells Democracy Now! We also speak with Randi Weingarten, president of the American Federation of Teachers, who says when a clear safety program is in place, a majority of teachers are on board with returning to in-class instruction. "The people who are in school trust it and trust that they're going to be safe," Weingarten says. (Democracy Now)

Will Hard Hit MA Cities' Schools Reopen After Teachers Are Vaccinated? Not Necessarily by Naomi Martin (2/15/20). By just about any indicator, low-income students and children of color have been hit hardest educationally and economically by the pandemic. And now, tens of thousands of them are among the last to see their school districts reopen for in-person instruction in Massachusetts. Boston's schools have begun a phased reopening that should encompass all students by the end of March. But many other urban districts serving large low-income populations, including Everett, Chelsea, and Lawrence, could be months away from reopening, particularly for students who are not identified as "high needs." Several are likely to fall short of President Biden's goal of reopening most K-8 schools in his first 100 days, or by the end of April. (Federal officials even want schools in high-risk districts to reopen at least partially, according to new guidance released Friday by the Centers for Disease Control and Prevention.) And even the teacher vaccinations expected by the early spring may not persuade wary educators and families to return to classrooms in some struggling cities. (Boston Globe)
What Americans Keep Getting Wrong About Teacher Unions by Valerie Strauss (2/2/21). President Biden recently said that he does not blame teachers or their unions for refusing to go back into schools that they think are unsafe during the coronavirus pandemic — a stance that countered a growing chorus of critics blaming the unions for keeping schools closed. Schools have been closed in some districts, including Chicago and Washington, D.C., since last March when the coronavirus took hold around the country — and city officials are now pushing teachers to return to classrooms, saying they have taken necessary health measures to keep the virus from spreading. The officials also said that available evidence shows that transmission of the virus is low in schools that have opened. But teachers and their unions say that in some districts the safety measures taken are not adequate to protect educators, staff members or students, and educators are refusing to return to classrooms. Chicago is in the middle of a confrontation between city officials and the powerful teachers union over whether to return to in-person classes. (Washington Post)