From Other Sources: News For And About Amherst (#33). Featured This Week: Voting Rights, Reparations, And Private Student Housing Developments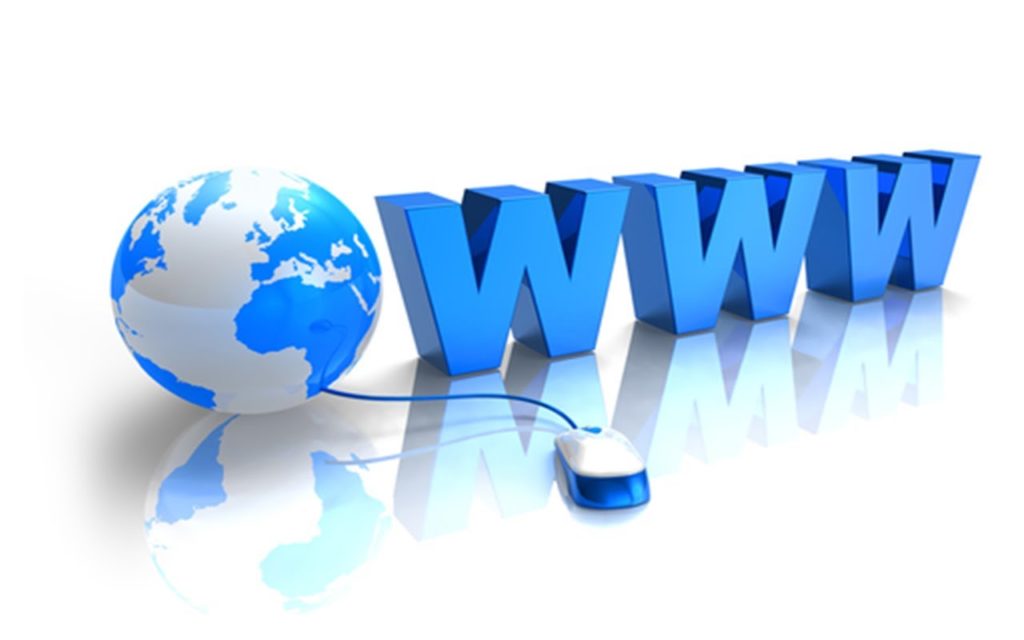 This column offers links to selected articles that might be of interest to Amherst readers. I favor in these postings, with a few exceptions, material that is not hiding behind a paywall. Hence, I have reduced my postings from sources like the Washington Post, The Wall Street Journal, The Boston Globe, and The Chronicle of Higher Education, which are doing some great reporting but which make their articles inaccessible without a subscription. But on occasion, an article seems too important to not mention, and in such cases I will post it, and leave it for the reader to decide whether to pay for access. If YOU have read something that is germane to what I've been posting in this feature, please share the link in the comments section below.
Featured Subject
This week, I highlight the assault on voting rights and by extension, on democracy. The attack on voting rights is ominous with 253 bills currently under consideration in 43 state legislatures, all designed to aggressively suppress the vote. The battery of restrictive new laws recently passed in Georgia, include making it a felony to hand out water to people waiting in line to vote. The new Georgia laws foreshadow even more extreme measures under consideration in other states. One effective antidote to this proliferation of new "Jim Crow" voting laws is the For the People Act, which will restore and protect voting rights now being aggressively subverted. The bill has passed in the House ( HR 1) but has not yet been taken up in the Senate (S.1) as Republicans have vowed to use the filibuster to block its passage and considerable dark money is being marshalled to prevent it being taken up. If you read just one of the links below I recommend Michael Waldman's Congress Can Stop The Assault On Voting Rights.
ASSAULT ON VOTING RIGHTS
The For The People Act. Congress Can Stop The Assault On Voting Rights by Michael Waldman (3/16/21). Last week, John Kavanagh, a Republican state representative in Arizona, told CNN that "everybody shouldn't be voting." Arizona is one of 43 states where Republican lawmakers, citing fraud, are trying to make voting harder. They're doing this even though the 2020 election was the most secure in history. Kavanagh went on to say, "Quantity is important, but we have to look at the quality of votes, as well." Remarks like his have a long, ugly, racist history. They go back to the country's founding, when only white men who owned property could vote. For two centuries and more, we've fought for the idea that all Americans have the right to an equal voice in government. (The Brennan Center) .
Congress Must Pass The For The People Act. Bold Legislation Would Ensure That Our Democracy Works For Everyone by Wendy R. Weiser, Daniel I Weiner, and Dominique Erney (3/18/21). American democracy urgently needs repair. We now have a historic opportunity to bring about transformative change. In both houses of Congress, the For the People Act — H.R. 1 in the House and S. 1 in the Senate — was designated as the first bill, a top priority this session.This historic legislation responds to twin crises facing our country: the ongoing attack on democracy — reflected in the assault on the Capitol on January 6 and the subsequent flood of vote suppression bills across the country — and the urgent demand for racial justice. It is based on the key insight that the best way to defend democracy is to strengthen democracy. If enacted, it would be the most significant voting rights and democracy reform in more than half a century. (The Brennan Center)
US Democracy On The Brink. Republicans Wage Coordinated Onslaught On Voting Rights by Sam Levine (3/24/21). Republicans have openly talked about their intentions. "Everybody shouldn't be voting," John Kavanagh, a Republican in the Arizona state legislature, told CNN earlier this month. "Quantity is important, but we have to look at the quality of votes, as well." Some Republicans say that their efforts to put new voting restrictions in place are part of an effort to restore confidence in elections and prevent voter fraud, which is extremely rare. But others have shown that their motivation is anti-democratic. Trump dismissed proposals to make it easier to vote last year by saying: "You'd never have a Republican elected in this country again." And this month, Michael Carvin, a lawyer representing the Arizona Republican party, said something similar when Justice Amy Coney Barrett asked him what interest the party had in defending two Arizona voting restrictions. Lifting those restrictions, Carvin said, "puts us at a competitive disadvantage relative to Democrats. Politics is a zero-sum game." (The Guardian)
Everything You Need to Know About Georgia's New Voting Laws by Tessa Stuart (3/28/21). It's a potpourri of odious measures designed to make it harder for Georgians to vote and register, and easier for fringe groups to challenge their registration. It criminalizes "line-warming" or offering food and water to individuals waiting to vote, a practice that has become popular as the Georgia GOP has dramatically reduced the number of polling places over the past 10 years, increasing the amount of time voters — especially voters in mostly black precincts — must wait in line to cast their ballot. "It's criminalizing the normal activities you do to take care of our friends and neighbors," Lauren Groh-Wargo, CEO of Fair Fight, the anti-voter suppression organization co-founded by Stacey Abrams, says of the provision. "When our neighbors are out there in an hours-long line and the League of Women Voters can't go deliver somebody a granola bar." (Rolling Stone).
The States Following Georgia's Lead On Voter Suppression by Ed Kilgore (4/4/21). As controversy continues to swirl around Georgia's new restrictive election law, attention should be paid to what Republicans are doing along the same lines in other states. Republican state legislators are sponsoring a blizzard of new voting restrictions, advancing 55 bills in 24 states. CBS News and FiveThirtyEight have published helpful state-by-state overviews, and the Brennan Center for Justice has all the details you'd want. But it's important to look at the general patterns. There is a lot of noisy GOP voter-suppression activity in states where Democrats hold a gubernatorial veto, such as Michigan. And three not-terribly-competitive states — Iowa, Arkansas, and Utah — actually preceded Georgia in enacting restrictive new voting laws. But the real threat to voting rights has mostly emerged in states, like Georgia, that were highly competitive last November and are currently controlled by a GOP governing trifecta. (New York Magazine)

Georgia's Voter Suppression Is Sparking Boycotts. History Shows They Can Work by Kevin A. Young (4/9/21). Activists in Georgia suggest an answer. In response to the new law, anti-racist organizations have been pushing corporations to demand repeal and to "put their full weight behind" voting rights legislation at the federal level. Some Black clergy leaders called for a boycott of Coca-Cola, Delta and other Georgia-based corporations that had not publicly opposed the law. Within two days of that call, many companies broke their silence and condemned it. (Truthout)

The Only Way To Stop Voter Suppression Bills In The States: An Interview With Ari Berman by Mary Harris. (3/4/21). There are now 253 bills in 43 states that aim to restrict voting access, according to a recent report by the Brennan Center for Justice. That's a lot of bills, in just the past two months. Even Ari Berman, a reporter at Mother Jones who's been covering voting rights for a decade, says, "I've never seen anything like this before." Republicans are behind this new wave of voting restrictions, and they control most statehouses across the country. On Thursday's episode of What Next, I spoke to Berman about how they're justifying voter suppression and how Democrats can fight back at the state and federal levels. Our conversation has been condensed and edited for clarity. (Slate)
REPARATIONS
Evanston, Illinois Approves Historic Reparations For Black Residents by Rachel Treisman (3/23/21). The city of Evanston, Illinois will make reparations available to eligible Black residents for what it describes as harm caused by "discriminatory housing policies and practices and inaction on the city's part." The program is believed to be the first of its kind in the U.S. and is seen by advocates as a potential national model. Evanston's City Council voted 8-1 on Monday to approve the Local Reparations Restorative Housing Program, an official confirmed to NPR over email. It will grant qualifying households up to $25,000 for down payments or home repairs, according to the city, and is the first initiative of a city reparations fund that was established in 2019.
(NPR)
Can A Local Reparations Program Undo Decades Of Housing Discrimination? by Alex Samuels (4/7/21). Talking about reparations was once politically taboo. The idea was not only widely unpopular, but the term was understood differently depending on who was asked. Even the most progressive stalwarts on race issues — those who said they were in favor of reparations for Black people as restitution for slavery and government-sanctioned discrimination — didn't have concrete plans for how they thought reparations should work. Then, last month, Evanston, Illinois, made a historic announcement: Its city council had just approved expenditures in what's believed to be the country's first government reparations program for Black Americans. (Five Thirty Eight)
A Price Tag On Trauma, Amherst, MA Weighs Black Reparations by The Associated Press. (3/10/21). Amherst, some 90 miles (145 kilometers) from Boston, is among hundreds of communities and organizations across the country seeking to provide reparations to Black people. They range from the state of California to cities like Providence, Rhode Island, religious denominations like the Episcopal Church and prominent colleges like Georgetown University in Washington.The efforts, some of which have been underway for years, have gained momentum in the wake of the Minneapolis police killing of George Floyd last May. President Joe Biden has even expressed support for creating a federal commission to study Black reparations, a proposal that's languished for decades in Congress. (Associated Press)

The Case For Reparations by Ta Nehisi Coates (June 2014). Two hundred fifty years of slavery. Ninety years of Jim Crow. Sixty years of separate but equal. Thirty-five years of racist housing policy. Until we reckon with our compounding moral debts, America will never be whole. (The Atlantic)

STUDENT HOUSING DEVELOPMENTS
The Role Student Housing Plays In Communities by Karen Black (9/6,2019). Off-campus housing for college students has grown extensively over the last decade, and communities across the country are hoping to gain control over its spread and potential negative impact on neighborhoods and available affordable housing. (Shelterforce)

Ann Arbor's Small Town Look Fading Away In Midst Of Biggest Housing Boom In City's History by Ran Stanton (1/6/20). More than a dozen high-rises have sprouted in the last 16 years, bringing thousands more residents downtown, along with new ground-floor retail and restaurant spaces. Berggren's house, along with the house next to it, is protected under a city historic district. At this point, he contends the historic character of the area has been destroyed by high-rises, and the property should be allowed to shed its protected status. (MLive)
Overbuilt "Luxury" Student Housing: Speculators Are Turning University Towns Into Slums by Richard Fossey (9/12/19). The Commercial Observer ran a story a few days ago about a financial crisis in the so-called luxury student-housing market. As reported by Matt Grossman, the default rate in this niche of the securitized real-estate market has gone up dramatically in recent years and now stands at15.3 percent. That's 60 percent higher than the default rate just eight months ago when it was 9 percent.Luxury student-housing became a hot new investment sector a few years ago. Speculators built thousands of student-housing units in college towns all over the United States. These units included features to attract college students–swimming pools, basketball courts, tanning beds, and fitness centers. Rents were high–over $1,000 a month. But parents often co-signed the leases, and many students paid their rent with student-loan money. (Condemedtodebt.org)
Student Housing: Has The Market Been Overbuilt In Binghamton, NY? by Hannah Schwartz (2/18/17). Developers, faced with an undergraduate student body no longer increasing in size and a development rate that may have outpaced that growth, are now wondering what will happen to the luxury living spaces they've already built. With five major student housing developments in downtown Binghamton, 710 beds at U-Club, and 562 beds soon to come from the townhouse expansion there, developers worry they've surpassed the market's saturation point. (Press Connects)
Luxury Student Housing Further Divides Rich and Poor On Campus by Rebecca Burns (9/17/19). A 16-story luxury apartment complex, on the former site of a Lutheran church, is one of seven new developments in a single square mile, with amenities including rooftop pools, outdoor theaters, 50-inch flat-screen TVs, showerhead speakers, fitness centers, saunas and private terraces with outdoor hot tubs."We build for people who expect more," reads the motto affixed to the fence outside one of these buildings, the 11-story Hub Plus, backed by a Chicago developer and scheduled to open in the fall.Those people — who will pay as much as $1,500 a month in rent — are students at Purdue University. It's at the edge of Purdue's campus that these high-priced apartments have been sprouting, offering high-end perks for students wealthy enough to spring for rents well above the roughly $270 a month it costs to live in the most basic of the university's dorm rooms. Construction booms like this are happening not just around Purdue. Luxury housing for college and university students has become a multibillion-dollar. pools, clubhouses and spin studios encircling U.S. college and university campuses. (The Hechinger Report)