Board Of Registrars Takes No Action On Appeal Of Signature Disqualifications. Hearing Continued To Monday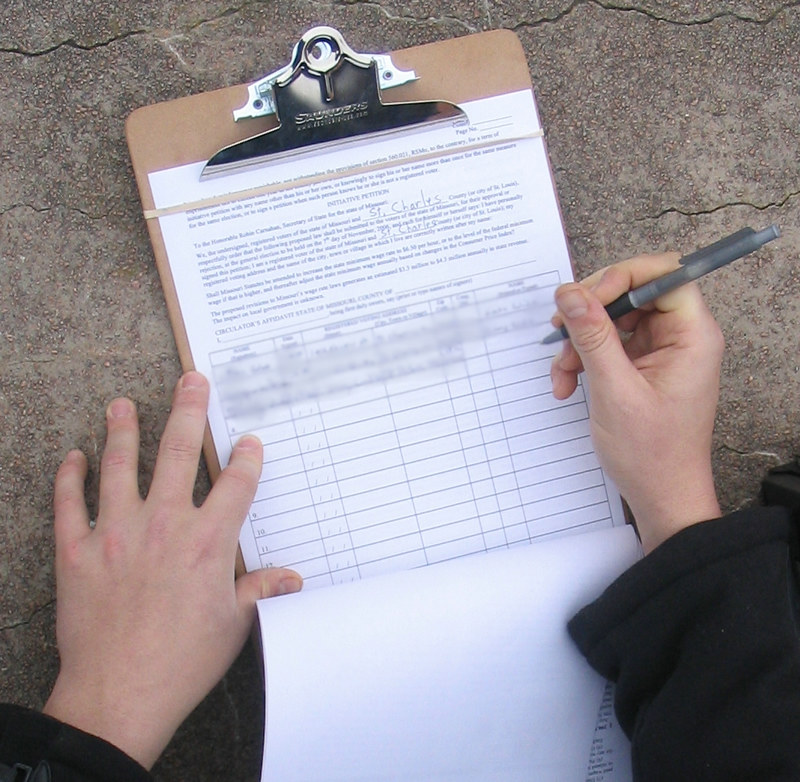 Amherst voters whose signatures were disqualified from petitions seeking a referendum on the Jones Library project gave public comment to the Board of Registrars on Friday (May 7), and expressed surprise and dismay over finding that their signatures were not certified by the Town Clerk's Office.
"I'm a little annoyed, I have lived in Amherst all my life. I have lived at this address almost 14 years," said Daniel Denton-Thompson.
Twenty-nine people attended the meeting, and twelve members of the public spoke, all raising concerns about the certification process and disqualification of signatures.
"To be candid, I was gob-smacked to learn that my signature on this petition had been disqualified," said resident Rita Burke, a retired town employee who has lived at the same address for 37 years. "Regardless of one's opinion about the Jones Library project … Everyone should be concerned about the flawed process that has occurred, and most importantly, that voter rights have been suppressed," she said.
According to the Town Clerk's Office, the petitioners submitted 1,088 signatures on April 20. The petitions are seeking a town-wide referendum, on an April 5 Town Council vote to borrow over $35 million to reconstruct the Jones Library. A day after the signatures were submitted, the Town Clerk's office announced that the petitioners were 22 certifiable signatures short of the 864 needed to trigger a referendum under the Amherst Home Rule Charter.
The petition group, in analyzing the rejected signatures, identified many from currently registered voters, including several who have lived at their addresses for long periods or even decades. The group includes several whose names have appeared on town documents as employees and elected officials, and has filed 89 affidavits from residents, affirming their petition signatures and stating that they wish to be counted.
State law requires that signatures be "substantially as registered,"and permits several minor variations.
At Friday's meeting, Carol Gray, the lead petition organizer, thanked the Board of Registrars for hearing the petitioners' concerns and allowing public comment. "You have a very important job," she said, adding that it is critical that the certification process respect voters' rights. Gray added that the Board could rehold the April 21 Board meeting because of the Open Meeting violation.
The Town's attorney, Lauren Goldberg of KP Law, and Town Clerk Susan Audette were in frequent conflict on Friday with Registrar Demetria Shabazz.
Audette, who is an ex-officio member of the Board of Registrars, quickly nominated herself to chair the meeting, although the meeting topic was an appeal of the certification done by her office. Shabazz maintained that one of the three Registrars should take that role instead and then nominated herself as well. Audette's motion to chair the meeting ultimately passed, with Audette and Registrars Jacquelin Gardner and Jaime Wagner voting for it, and Shabazz against it. Audette urged the board to pass a motion stating that it had no authority to act on the petitioners' appeal or objections, although no action was taken on it.
Based on the Town website, it appears that no other town committees are chaired by ex-officio members.
In her role as Chair, Audette repeatedly called on Goldberg and invited her to speak. Shabazz said it was a conflict of interest for Goldberg to be advising the Board of Registrars since she represents the interests of the Town Council, Town Manager, and Town Clerk, while the Board is an independent body.
Goldberg argued that it is appropriate for her to be the Board's legal representative. "I work for the Town, and not any particular entity in the town," she said,
Boards of Registrars, according to the Massachusetts Secretary of State's Office, are responsible for certifying signatures on nomination papers and petitions, issuing party enrollment and voter registration certificates, and investigating objections and challenges to local nomination papers, among other duties. Under the Massachusetts General Laws, registrars take an oath to faithfully perform their official duties, and can face harsh penalties for misconduct, such as prevention of registration, fraud, and refusing to perform their duties.
Amherst constitutional law Attorney John Bonifaz participated, to present a legal opinion he had offered to the Board in his May 5 letter. Bonifaz said he believes there is a "direct and serious conflict," in having Goldberg represent the Board, which has a separate responsibility to the voters.
"The Board of Registrars must act independently, and with basic adherence to due process," he said.
Bonifaz said it is critical that the Board determine whether violations of the state's Open Meeting Law took place, and urged them to do so before having further discussion about the objection and appeal filed by the petitioners.
Petitioner Carol Gray filed an Open Meeting Law complaint with the Board of Registrars on Tuesday, maintaining that the Board violated the Open Meeting Law on April 21, when it held a meeting of under three minutes, in Shabazz's absence, to delegate the Board's authority to certify petition signatures to the Town Clerk's Office.
The complaint states that a notice for the April 21 meeting was inadequate to inform the public of the subject to be discussed. It maintains that there was "impermissible communication" before the meeting, and a failure to conduct deliberations in public.
According to the complaint, the Board should "re-hold" the April 21 meeting, and conduct a new meeting in full compliance with Open Meeting Law.
"I am disturbed that the petition drive conducted so painstakingly during COVID-19 was certified and turned down so quickly, and that so many valid signatures were rejected," said resident Josna Rege. Rege said she collected petitions in her area, where several resident signatures were rejected.
Goldberg asserted repeatedly that the Board lacks authority to review signatures based on the petitioners' claims, and that the petitioners' only recourse is to pursue the matter in court. She claimed the Board had no right to re-hold a meeting, although according to the regulations governing the Open Meeting Law, "the Attorney General may resolve the investigation with a formal order," which may require "nullification of any action taken at the relevant meeting."
Amherst resident Maria Kopicki said, "Humans are fallible creatures and mistakes are inevitable … The law provides a full 10 days to accomplish the task of petition certification, and yet it appears that a single individual completed an enormous endeavor … in less than 24 hours."
Jeff Lee, also an Amherst resident, said he didn't understand why the petitioners have been met with so many roadblocks. "This petition does not have the power to stop the Jones Library expansion. It simply asks that the appropriation be put to a town-wide vote," he said.
The Amherst Home Rule states in its section on Voter Veto petitions that the "Board of Registrars shall ascertain the number of voters that signed the petition."
Resident Marla Jamate said she collected petition signatures, including from a senior citizen who approached her outside Town Hall and asked to sign. The man had a significant hand tremor. While canvassing, Jamate said she met an elderly couple who wanted to sign, but both spouses had faint handwriting. Jamate said all three individuals were disqualified, and urged the Board to assure that elderly voters in Amherst are not disenfranchised.
David Lithgow of Amherst told the Board that he is a supporter of the Jones Library project, and had intended to make a comment urging inaction, but decided not to after hearing the others who commented. "It changed my mind, and I urge you to revisit," he said.
Denton-Thompson raised questions about whether the Town Clerk's office was short-staffed when signature certification took place. "If you have people who are overwhelmed, hire more people, or don't take a vacation," he said.
The next meeting of the Board of Registrars is set for Monday, May 10, at 2:30 pm and will address the Open Meeting Law complaint. The agenda is here.