From Other Sources: News For And About Amherst (#38). This Week's Focus: A Local News Roundup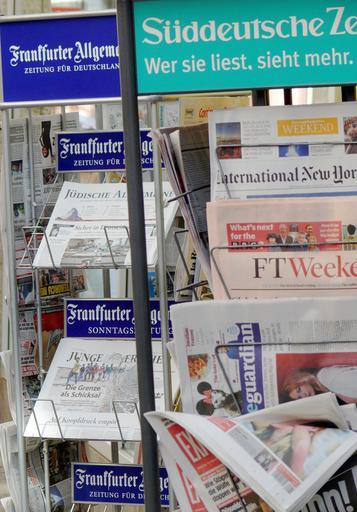 This feature offers links to selected articles that might be of interest to Amherst readers. I favor in these postings, with a few exceptions, material that is not hiding behind a paywall. Hence, I have reduced my postings from sources like the Washington Post, The Wall Street Journal, The Boston Globe, and The Chronicle of Higher Education, and MassLive which are doing some great reporting but which make their articles inaccessible without some sort of payment. But on occasion, an article seems too important to not mention, and in such cases I will post it, and leave it for the reader to decide whether to pay for access. If you have read something that is germane to what I've been posting in this feature, please share the link in the comments section below.
This week I focus on Amherst news and opinion that did not make it into The Indy during the last month. With all of the activity surrounding the return of students and the resumption of classes, it's been hard to keep up. Collectively, this reporting and sharing of opinion highlights the importance of local media for our ability to know what is going on around us and hence for sustaining democracy and civic engagement. Where would we be without The Indy, The Gazette and The Bulletin? What would our lives be like without access to the information in these stories?
Beloved Fiberglass Pig Stolen From Amherst Playground by Scott Merzbach (9/2/21). At the Mill District along Cowls Road in North Amherst, a playground featuring Fiberglas animals has, for the past three years, brought joy to families who live there or visit to shop and eat. At the Wonderland play area, children can play make-believe while others sit at benches and tables. "We want people to congregate and gather all day," said Tony Maroulis, vice president of Real Estate and Community Development for W.D. Cowls Inc. Late Sunday night, though, the large pig, affectionately known as Pig-a-Sus, was stolen, with the theft captured on surveillance cameras showing six young men removing it and loading it into an SUV. The pig is estimated to weigh 400 pounds and is filled with cement and mounted on rebar. "They have taken away something that is beloved for parents, grandparents and children and grandchildren to play on and hang out with," Maroulis said. (Daily Hampshire Gazette)

UMass Professor Facing Child Exploitation Charges by Ryan Trowbridge and Hugh Zeitlin (9/2/21). A UMass professor is facing multiple counts of child exploitation. UMass officials told Western Mass News that Michael Henson, the head of their chemical engineering department, has been placed on administrative leave. According to his UMass bio, Henson has been a part of the UMass faculty since 2002. Court officials said that Henson faces three counts of photographing sexual or intimate parts of a child. (Western Mass News)
UMass System Gets $50M Gift, Largest In School History by Associated Press (9/1/21). The University of Massachusetts has received a $50 million gift from a pair of alumni, the largest gift of any kind in system history, school officials announced Wednesday. The gift from Robert J. and Donna Manning will be spread among the system's five campuses, with $15 million earmarked to endow the UMass Boston nursing program, which will become the Robert and Donna Manning College of Nursing and Health Sciences. How the gift will be distributed at UMass campuses in Amherst, Dartmouth, Lowell and the medical school in Worcester will be announced in the coming months. (WCVB)
Unvaccinated Staff Must Wear K95 Masks In Amherst Elementary Schools by Scott Merzbach (9/1/21). Unvaccinated teachers and staff members who work in the three Amherst elementary schools will be required to wear KN95 masks when inside the buildings. At Tuesday's Amherst School Committee, Superintendent Michael Morris issued a memo about the additional layer of protection in place at Crocker Farm, Fort River and Wildwood elementary schools. Almost all students at those schools are not yet eligible to receive the COVID-19 vaccine, Morris said. "For those who work in the elementary schools and are not yet vaccinated, the districts will now require an extra measure of personal protective equipment while indoors in the school," the memo from Morris reads. (Daily Hampshire Gazette)

David Little Steps Down As Director Of The Mead Art Museum At Amherst College by Steve Pfarrer (9/1/21). David E. Little, the director and chief curator of the Mead Art Museum at Amherst College, is stepping down this week to become the executive director of the International Center of Photography (ICP) in New York City. Since arriving at the Mead in 2015, college officials say, Little has made significant progress in diversifying the museum's collections, provided exhibition space for emerging and mid-career artists, and overseen an acquisitions program that includes many pieces by artists of color to better reflect the college's increasing diversity. As one example, Little began what's called the Rotherwas Project, which has juxtaposed exhibits of emerging artists in the museum's Rotherwas Room, a space whose furnishings and decor come from a 17th-century English manor house. The Rotherwas Project, college officials said in a statement, "called out the contrasts between the heavy, wood-paneled room, meant to evoke the power and wealth of England, with installations by artists whose work often directly critiques such structures of power, colonialism, and tradition." (The Daily Hampshire Gazette)

College Parties: Amherst Police Back In Action Over Weekend by Scott Merzbach (8/31/21). Police broke up several loud parties during the first weekend that most college students were in Amherst for the first time since March 2020, but enforcement by officers focused almost exclusively on issuing warnings. In one of the larger get-togethers, at the Alpha Sigma Phi fraternity house on North Pleasant Street at 12:17 a.m. Sunday, officers found dozens of college-age people attending a party with no masks being worn and no effort at social distancing, according to logs supplied by the department. The party was cleared out after about an hour. (The Daily Hampshire Gazette)

Students At Amherst College Push Back Against COVID Rules by Associated Press (8/31/21). Hundreds of students at Amherst College in Massachusetts are pushing back against what they call the school's overly restrictive COVID-19 protocols that include double masking indoors, restrictions on off-campus activities, and no in-person campus dining. In a letter sent to President Carolyn "Biddy" Martin a week ago, the students said "the guidelines are not based on any given data, have been developed without student input, are significantly stricter than our peer institutions, and are in conflict with (U.S. Centers for Disease Control and Prevention) guidelines." The restrictions originally announced Aug. 24 and designed in response to the spread of the delta variant apply to the first two weeks of the fall semester, which began Monday. (Boston.com)

The Great Anchor: UMass Returns To School With Annual Community Breakfast by Scott Merzbach (8/31/21). After a one-year hiatus caused by the pandemic, the breakfast returned to serve as a kickoff of the fall semester, with a buffet-style meal catered by the award-winning UMass Dining Services. In addition to numerous UMass officials, also in attendance were elected and appointed officials and department heads from area towns, and members of the region's legislative delegation, including state Reps. Mindy Domb, Lindsay Sabadosa and Natalie Blais. (The Daily Hampshire Gazette)

UMass Transit Service Alters Routes Amidst Driver Shortage by Sophia Gardner (8/30/21). Buses that shuttle students between the five colleges will operate on modified schedules for the upcoming semester due to a shortage of qualified drivers, according to officials. Pioneer Valley Transit Authority's Route 39 between Hampshire and Smith colleges will be canceled for the fall semester, Glenn Barrington, transportation director at UMass Transit Services, announced Wednesday. In addition to canceling Route 39, other routes are being scaled back. (The Amherst Bulletin)

Governor Needs To Reverse Course On COVID Data Collection by Mindy Domb (8/27/21). Have you ever played hide and seek with a toddler who "hides" by covering their eyes? I have. I've explained that even though they don't see me, it doesn't mean I'm not there. Lack of visibility didn't make either of us disappear. That's the feeling I had last week in reaction to the Baker administration's misguided decisions to stop collecting and reporting specific COVID-19 data. The elimination of hospitalization data by race, ethnicity and age blurs the impact of the virus on communities of color and limits knowledge of serious COVID illness in kids. The lack of information compromises our efforts to develop data-driven interventions rooted in equity and hinders the development of targeted public health policies. The absence of data does not translate to an absence of impact. (The Amherst Bulletin)
National Conversation On Reparations Is Long Overdue by Devorah Jacobson and Jeff Gold (8/20/21). Reparations activism in the Pioneer Valley is ongoing and passionate as evidenced by, among other things, a number of articles in the Gazette these past few months. Many articles have described the yeoman efforts of Michele Miller and Matthew Andrews who last year initiated Reparations for Amherst. They continue to work tirelessly with Amherst town representatives and Black stakeholders and leadership, to move the idea of reparations from words and pledges to meaningful reality. Other articles have described reparations work being done elsewhere in the Valley. We wanted to highlight the work of a group of activists at the Jewish Community of Amherst (JCA), who since last June have also taken up the issue of reparations with great focus and energy. The JCA (which is a Reconstructionist Congregation, the largest such synagogue in New England) responded to the death of George Floyd with the creation of a multi-pronged effort called Tzedek: A Racial Justice Initiative. (Tzedek means "Justice".) (The Amherst Bulletin)

The Drake May Return To Amherst In A New Space by Scott Merzbach (8/6/21). A live music and entertainment venue that will borrow the name of a famed hotel and bar from the 1960s and 1970s is being planned for downtown Amherst. With performance space largely absent from Amherst center, and the need for attractions to support business leaders' vision for the town's economic recovery, a project called The Drake will be the subject of a virtual hearing for an all-alcohol license before the Board of License Commissioners at 5 p.m. Thursday. An initiative of the Downtown Amherst Foundation, itself a partnership between the Amherst Business Improvement District and the Amherst Area Chamber of Commerce, The Drake is being supported by a $175,000 Massachusetts Office of Business Development's Regional Pilot Project Grant, which provided money to "lease the largest and most prominent building in downtown Amherst." To be located at 44 North Pleasant St., this new version of the old bar will be on the upper level of the former High Horse Brewery and Bistro, using 4,060 square feet of space leased from building owner Barry Roberts. High Horse closed shortly before the pandemic hit in March 2020, following a series of health violations, and the space has been vacant since. (The Daily Hampshire Gazette)