COVID Vaccine To Be Required For Amherst Public School Students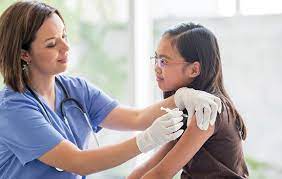 The Amherst Board of Health voted at their meeting on September 27 to add the approved COVID-19 vaccine to the list of required vaccines for students in the Amherst public schools. The vote was unanimous (4-0). Board chair Nancy Gilbert informed the committee that the School Committee would set the timeline for the implementation of the policy and would determine whether and which statistics on vaccination rates would be posted on the Amherst Public Schools website. The School Committee will also be responsible for defining the parameters of medical and religious exemptions.

The Amherst Regional School Committee voted unanimously (7–0) on September 28 to require that all students eligible to receive the COVID-19 vaccine must do so by December 1 to continue attending classes. Amherst is believed to be the first district in the state to adopt a COVID-19 vaccine mandate.

For additional reporting in the Daily Hampshire Gazette on responses to the mandate, look here.