From Other Sources: News For And About Amherst (#39). This Week – Racism and Sexual Assault At UMass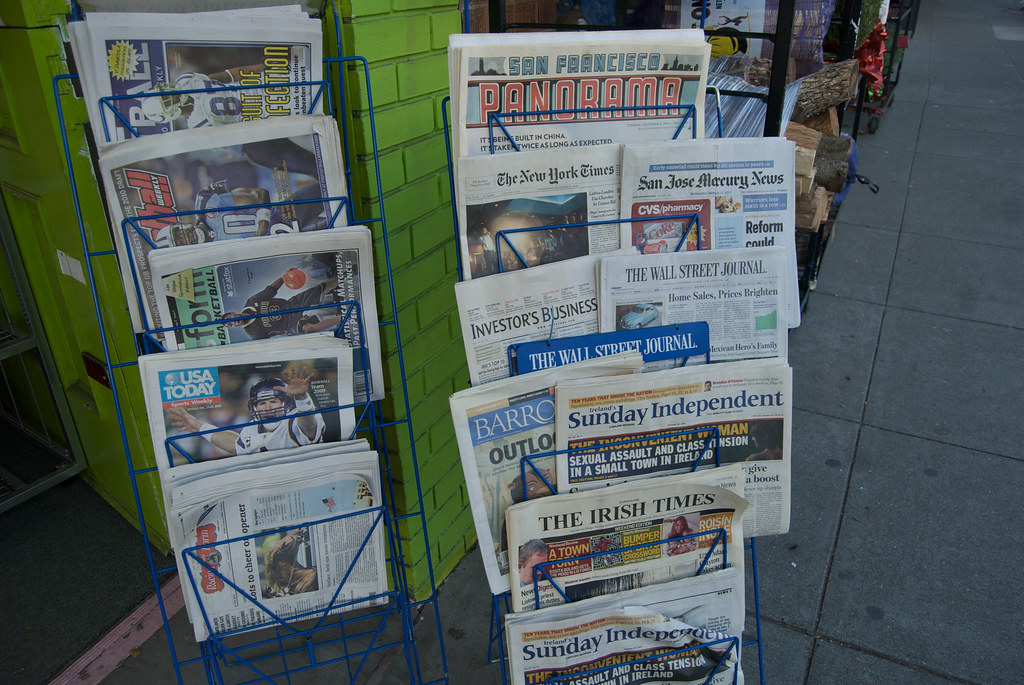 This feature offers links to selected articles that might be of interest to Amherst readers. I favor, in these postings, with a few exceptions, material that is not hiding behind a paywall. Hence, I have reduced my postings from sources like the Washington Post, The Wall Street Journal, The Boston Globe, The Chronicle of Higher Education, and MassLive which are doing some great reporting but which make their articles inaccessible without some sort of payment. On occasion, an article seems too important not to mention, and in such cases I will post it, and leave it for the reader to decide whether to pay for access. If you have read something that is germane to what I've been posting in this feature, please share the link in the comments section below.
This week I focus on the crises of racism and sexual assault on the UMass campus and the demands throughout the campus community, and especially from students, to address these chronic problems, following an alleged sexual assault at the Theta Chi fraternity house and the distribution of racist emails to Black students.
Racism
A Disturbing Increase In Anti-Black Racist Incidents On Campus by Nefertiti Walker (9/23/21). I write to you today in response to an increase in anti-Black racist incidents happening on our campus, all of which are being targeted at African American and Black students. To begin, an anti-Black racist email was sent to numerous Black-centered student groups. The content of these emails is vile, blatantly racist, and violently offensive. In addition, there have been other acts of anti-Black hate imposed on our community through the "Contact Us" online forms of registered student organizations, as well as an incident involving the offender driving by and yelling an anti-Black racist epithet at a group of Black students. All of these anti-Black racist acts run in stark contrast to who we strive to be, which is a campus where all students are welcomed and feel a strong sense of belonging. We condemn all acts of anti-Black racism and will work to diminish their intent to cause harm to Black students on campus. Since hearing of these incidents, we have begun a multi-unit collaborative investigation into the hateful acts. We have also created opportunities to support the students directly impacted. (UMass News and Media)
Racist Email Circulates At UMass by Genevieve Santilli (9/30/21). An anonymous racist email was sent out to Black student organizations at UMass Amherst during the week of September 25. The contents of the email, which have been circulating around social media, are described by UMass Amherst's Office of Equity and Inclusion as "vile, blatantly racist, and violently offensive." This email is not the first racist act that UMass Amherst has experienced since the start of the semester. Vice Chancellor and Chief Diversity Officer at UMass Amherst, Dr. Nefertiti Walker, stated: "In addition, there have been other acts of anti-Black hate imposed on our community through the 'Contact Us' online forms of registered student organizations, as well as an incident involving the offender driving by and yelling an anti-Black racist epithet at a group of Black students." Those behind the email said that they were a part of the "UMass Coalition for a Better Society" and the contents of the email included racist stereotypes and epithets. (The Mass Media)

Black UMass Students Hold Safe Space Gathering After Another Racist Incident On Campus by Wale Aliyu (9/30/21). The University of Amherst Black Student Union hosted a safe-space discussion Thursday night for Black students to heal from some of the recent events. In just the past several weeks there have been racial slurs yelled at a group of Black students, the nationally-reported racist letter that went out to Black student organizations, and this week an application to a Black student organization with more racist language. "For me, it wasn't surprising because I'm used to it," said UMass senior Shelby Casimir. "Institutions of power, it takes a long time to get things done." Current and former students talked about whether or not they felt safe while on campus, many of them saying no, except in their own safe spaces that they created within the Black community. They say these incidents are taking a toll on them as they try to heal. (Boston 25News)
Facing Criticism, UMass officials commit to action items in wake of outcry over racist incidents by Mihiro Shimano (9/28/30). In his email, Subbaswamy announced that the university is investigating the racist email that was sent to numerous Black student groups, and had enlisted the services of Stroz Friedberg Digital Forensics, a cyber security firm. University of Massachusetts President Martin Meehan also released a press statement Monday, calling the racist attacks "appalling and disgusting." "As the campus aggressively pursues the source of these vile messages, we must all join in active support of our students, and re-double our commitment to providing a safe, welcoming community for all students," Meehan said. "We must treat any such attack on one group as an attack on all that we stand for as a university." (Boston.com)

UMass Hires Cybersecurity Firm To Investigate Racist Emails by Jesus Jimenez (9/30/21). The University of Massachusetts Amherst has enlisted a cybersecurity firm to help investigate the source of racist emails that were sent to Black student organizations, its chancellor told students this week. The university's chancellor, Kumble R. Subbaswamy, said in a note to students that the anonymous emails were "contemptible and cowardly" and that they were part of an increase in "anti-Black racist incidents" that have taken place on the campus this semester. "We will not be intimidated by the hateful acts of craven individuals who hide in anonymity," Mr. Subbaswamy said. "We stand with our students who have been victimized, and we will continually strive for a more equitable community grounded in the principles of dignity and respect."(New York Times)

The Hatred Has Not Dissipated One Bit': Umass Students Protest Racism, Sexual Assault On Campus by Laura Krantz and Julia Carlin (10/2/21). Students say the state's leading public university has allowed issues around racism and sexual assault to fester for decades. (Boston Globe)

Sexual Assault
The Fraternity Dilemma. Would Abolishing Frats Actually Reduce Campus Sexual Assault by Sarah Brown (10/6/21). From Northwestern University and the University of Iowa to Syracuse University and the University of Massachusetts at Amherst, a growing number of students say that fraternity culture can't be fixed. In recent weeks, students have been protesting a wave of reported sexual assaults, many of them in fraternity houses. Students say they are tired of what they describe as years of institutional inaction, when colleges have turned a blind eye to the abuse that they say happens in predominantly white fraternities. They're tired of watching the organizations, as they see it, get away with harming women. Some of them want to get rid of certain fraternities — or all of them — for good. "Greek life is violence," said one protesting student's sign at Northwestern. "Greek life supports rape culture," said another, at the University of Kansas. To some, abolishing social fraternities is a no-brainer: They are exclusionary clubs largely founded by the white and the wealthy, governed by archaic traditions, and out of touch with the emphasis on diversity and equity at today's colleges. The groups repeatedly end up in the news for horrific reasons: hazing, alcohol-related deaths, date rape, racism. And many have resisted calls to reform for decades. But some experts say that shutting down all fraternities, as maligned as they are, might not reduce the prevalence of sexual assault on campus. It might even make matters worse. (Chronicle of Higher Education – free access to this article with registration)

After Rape Allegations, Fraternities Face Protests And Growing Anger by Anemona Hartocollis and Giulia Heyward (10/1/21). At the University of Massachusetts Amherst, rumors about a sexual assault prompted hundreds of students to show up outside the Theta Chi fraternity house, chanting an expletive, middle fingers raised. Some protesters overturned a car, and two students were arrested. These protests were just part of a series of similar demonstrations against fraternities that have occurred this fall — not at small liberal arts colleges, but at big universities with powerful fraternity cultures, like Syracuse and the public universities of Kansas, Iowa, and Mississippi. (New York Times) 
UMass To Pursue Investigation of Sexual Assault Allegations At Theta Chi Fraternity by Tristan Smith (9/21/21). After two days of protests and demonstrations led by University of Massachusetts-–Amherst students in response to a sexual assault allegation made against the Theta Chi fraternity, university officials have confirmed that a formal investigation is ongoing.  According to UMass Communications Director Ed Blaguszewski, the university is trying to gather as much information as possible. "We're in the process of assessing the situation and encouraging people, if they know anything, to reach out and tell us," said Blaguszewski.The allegation stems from a post made on an anonymous social media platform, Yik Yak, in which a user reported that a girl was drugged and sexually assaulted at the Theta Chi fraternity house on Saturday, September 18. (The Amherst Wire)

UMass Students Rally Again, Calling For Action On Sexual Assault by Scott Merzbach (9/21/21). For a second consecutive night, University of Massachusetts students rallied outside a fraternity Monday, with some using a megaphone to recount their experiences of alleged sexual assaults and other incidents they claim have not been addressed by the administration. The protest outside Theta Chi at 496 North Pleasant St. was largely peaceful, in contrast to daytime and evening demonstrations Sunday that led to smashed windows, vandalized cars, and a damaged fence at the fraternity house. Protesters have been spurred by an anonymous complaint of a sexual assault that occurred at the fraternity, though no formal complaint has been filed with the university or law enforcement. Earlier that day,students conducted a sit-in at the Whitmore Administration Building. (Daily Hampshire Gazette)
UMass Students Under Investigation After Protesting Sexual Assault At Frat by Mary Markos and Monica Medeja (9/21/21). Students at the University of Massachusetts Amherst are under investigation after protests turned destructive outside of a fraternity house over allegations of sexual assault. A crowd of about 300 students gathered in front of the Theta Chi fraternity house Sunday, calling for it to be shut down after sexual assault allegations circulated online and among students over the weekend. An online petition has nearly 20,000 signatures to shut the frat down over "several sexual assault allegations." Some protesters started breaking car windows Sunday and one resident of the house was hit with a bottle, Boston.com reports. Amherst police, Massachusetts State Police, UMass and Hadley police were on scene to disperse the crowd and are now investigating, WWLP reports. (NBC Boston)

UMass Students Express Outrage Over Racism and Sexual Assault In Open Forum With Chancellor by Sara Abdelouahed, Liesel Nygard, and Sophia Gardner (9/29/21). A panel of administrators at the University of Massachusetts hosted an open forum Tuesday on sexual assault in response to allegations that arose against the Theta Chi fraternity last week. Around 200 students attended the event, filling the Student Union Ballroom. The students voiced concerns about the reporting process for sexual assault, recent racist events and the overall presence of fraternities at UMass. In his opening remarks, Chancellor Kumble Subbaswamy announced a three-step initiative to improve the campus's response to sexual violence.  The first step he announced was that the university will work to adopt "a version" of the Survivors Bill of Rights, an initiative that the Student Government Association has been working to get implemented since 2015.  Subbaswamy specified that the modified version will be "in line with federal and state law."  The second step that the university will take is to hire an outside firm to facilitate a review of "any reports of sexually-based misconduct – regardless of what office they came into – going back seven years," Subbaswamy said. (The Daily Collegian)

Impunity: Out Of Obscurity And Into the Light: A WMUA Podcast. (10/6/21). Two weeks ago, protests erupted on our campus in immediate response to sexual assault allegations that surfaced on an anonymous messaging app. The allegations spurred a tidal wave of solidarity entangled in grief and frustration – and as demonstrations began to abate, the mourning of survivors had overtaken the outrage of the protestors that spilled onto North Pleasant Street on the first weekend of our coverage. In this second installment of our series: Impunity: Sexual Assault and Accountability on a College Campus, we hear from those survivors their stories of victimization, violation, and resilience, as well as from a number of other voices — a sociology professor, a campus advocate and a graduate whose experience drives at the heart of our programming's message: this is not a new problem. For time sensitivity considerations, we have aired and published the first part of this episode today. We will do the same for the remaining half of this installment on Friday, October 8, 2021. This episode includes reporting from Amherst Wire Managing Editor Talia Heisey and WMUA News Editor Rebeca Pereira. This feature has been minimally censored for legal reasons. (WMUA)