No Minutes For About 30 Meetings, Open Meeting Law Complaints Filed Against Planning Board and Community Resources Committee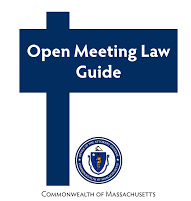 Spring and summer of 2021 saw a rash of proposals to loosen Amherst's requirements for new residential buildings, especially in the downtown area. Amendments to zoning laws, and amendments to proposed amendments were flying around and being rushed through the pipeline. At the same time, developers and real estate investors were preparing plans for more student-style mixed-use apartment buildings like One East Pleasant Street.
Some residents were alarmed at the speed of the proposed changes and the confusion about them among members of the Planning Board, Community Resources Committee (CRC), a subcommittee of the Town Council), and town councilors. Even the Planning Department was working overtime to keep up with proposed amendments.
About 1,000 residents quickly petitioned for a six-month pause on permits for proposed large residential buildings in the downtown area to provide some time for planning. With advice from the Planning Board and Community Resources Committee, however, the moratorium was defeated by 9 of the 13 members of Town Council. Voting against the moratorium were Lynn Griesemer/ District 2; Alisa Brewer, Mandi Jo Hanneke, and Andy Steinberg/ At large; Pat DeAngelis/ District 2; George Ryan/ District 3, Evan Ross and Steve Schreiber/ District 4, and Shalini Bahl-Milne/ District 5. (see also here).
This week's Indy includes explanations of the essentials of significant amendments under consideration or passed recently. While researching the intent and status of each proposed change, as well as recordings of meetings to verify members' statements, the Indy discovered that no minutes are available for 16 Planning Board meetings since February and 10 CRC meetings since May, and numerous recordings are missing as well. Massachusetts' Open Meeting laws require that minutes must be written, approved, and made available to the public within a reasonable amount of time, usually within a month after the meeting.
The Amherst Indy has now filed Open Meeting Law complaints regarding the missing minutes from meetings of the Planning Board, which was chaired by Jack Jemsek during most of the relevant period and is now chaired by Doug Marshall, and the Community Resources Committee, which has been chaired throughout by At-large Councilor Mandi Jo Hanneke.
The Planning Board responded promptly, and despite grumbling from members Jemsek and Maria Chao, who is listed as the board's clerk, is committed to remedying the problem with help from the Town Planning Department. (Coincidentally, a set of complaints about minutes from the 14 Planning Board meetings since spring not being available to the public were filed by an Abigail Howard of San Francisco, who seems to have lived in Amherst previously, but the Indy has not succeeded in reaching her yet.)
CRC's Chair Hanneke has 14 days from receipt of the complaint to acknowledge and respond to it, according to Open Meeting Law. The other members of the committee are Councilors Evan Ross and Steve Schreiber (District 4), Shalini Bahl-Milne (listed as clerk) (District 5), and Dorothy Pam (District 3). Previously, Hanneke and Bahl-Milne had expressed surprise and regret when the Indy asked them about the lack of recordings of various CRC meetings.