Community Resources Committee Responds To Missing Minutes Complaint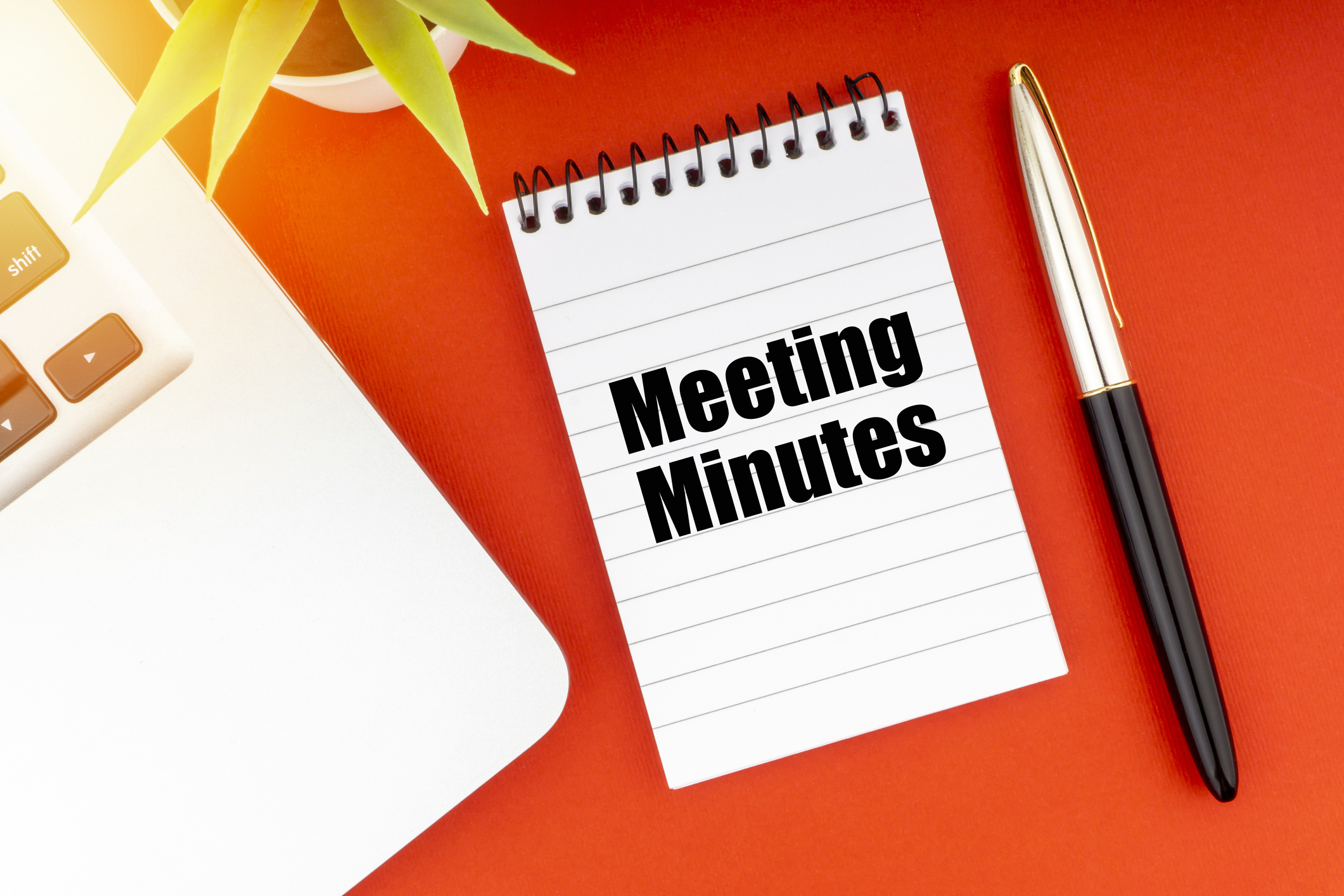 Report On The Special Meeting of the Community Resources Committee, November 2, 2021
Present
Mandi Jo Hanneke (Chair, at large), Dorothy Pam (District 3), Evan Ross, Steve Schreiber (District 4), Shalini Bahl-Milne (District 5),
The Community Resources Committee (CRC) of the Town Council held a special meeting on November 2, 2021 to address an Open Meeting Law (OML) violations complaint that had been filed by Kitty Axelson-Berry on behalf of the Amherst Indy on October 12, 2021. The complaint cited failure to post minutes for seven meetings of the Community Resources Committee. The Planning Board had also been sent an OML complaint and had immediately acknowledged receipt and promptly undertook actions to address the complaint by designating members and staff to view recordings of the meetings without minutes, write them up, , and make them available to the public as required by Open Meeting Law, Chapter 30A of Massachusetts General Laws, Section 18-25, and by ensuring that there is a note taker for each meeting moving forward.
OML Complaint About Missing CRC Minutes, Received October 12, 2021
Hanneke said that she had not realized that it was her responsibility to respond to respond to the complaint in any way; she had assumed that it would be addressed by town staff. She apologized for the delay in responding, and obtained an extension from the Commonwealth's Office of the Attorney General until November 4 for a formal response. Her full draft response to the complaint was endorsed unanimously by the CRC. It can be read here.

In her response, Hanneke asserts that unlike the case with the Planning Board, which had failed to take minutes for many meetings, the CRC had actually taken minutes for [some of] the meetings in a timely manner, and explained the places where they had been posted. She went on to chastise Axelson-Berry, saying that Axelson-Berry should have tried to contact her prior to filing the complaint to ask whether the minutes were available and if so, where they could be found. The response said in part: "You do not allege that minutes were not created or maintained. You also do not allege that minutes were not created and approved in a timely manner."
Excerpts from Hanneke's response follow:
1 All CRC Meeting Packets can be found here: with folders dated for specific meetings.

2 While CRC draft meeting minutes can be found in the meeting packets for which they are on the agenda to be adopted, once adopted, they are also generally placed in an archive folder of all meeting minutes, for ease of access to the public. That folder can be found here: Further, as far as the CRC is aware, you have never made a formal request to the CRC under MGL Ch.30A, Sec. 22(c) that the minutes of any of these meetings be made available to you, nor have you
alleged that the Town of Amherst, or the CRC failed to comply with such a request within 10 days. (See Frequently asked questions about the Open Meeting Law | Mass.gov for an explanation of requirements).

Instead, you chose to file a Complaint alleging generally that "minutes have not been made available to the public" without first making a request to the CRC to provide the minutes. Therefore, CRC responds that there has been no violation of the Open Meeting Law alleged, and therefore no action on its part is required.

In the future, CRC requests that if you wish to have a copy of the minutes of a CRC meeting and you cannot locate them online, you first ask the Committee Chair or the Clerk of the Council for a copy. If you had done so, you would have received copies of the four sets of minutes that were already on the website and you would have been notified that the June 3rd meeting had been cancelled. Regarding the other two sets of minutes that were not on the website at the time you filed your complaint, you would have been notified of the situation and a mutually agreeable solution may have been able to be worked out without the need for you to file this formal complaint with the Commonwealth.
In response to the CRC's letter Axelson-Berry commented at length.
This response is intended to frighten a non-lawyer (like me) and strays far from the respectful communications that had been ongoing for so long. I will include some examples below. Recordings of certain CRC meetings that I needed for an article were not to be found, and corresponding minutes had not been made readily available to the public. As for whether or not they had been taken, written, maintained, approved, were not my concern — I only needed them in reasonable shape and reasonably available to the public.
Here is what I wrote to Hanneke as chair and Shalini Bahl-Milne as co-chair on September 30, at 7:16 a.m.:

"Hello Mandi Jo and Shalini, I have not been able to find recordings of CRC meetings since last March. Could you direct me to them or help me understand why they weren't recorded or not made available to the public? The quick succession of [new] zoning amendments, and amendments to amendments, and so on is challenging to track.

Sincerely,
Kitty Axelson-Berry Berry"
Bahl-Milne was first to respond:
"Sorry to hear that, Kitty! They should be up for the reasons you stated. I am copying Paul so he may shed light on this. Thank you for letting us know!"

Hanneke responded too:
"Kitty — I just confirmed on the Town's YouTube channel that the last meeting video uploaded is March 9, 2021. In fact, only two meetings from 2021 have been uploaded. I am asking Paul to check with IT about when we can expect the rest of the videos to b e uploaded. I have been recording them all.

Mandi"
I thanked them:
"Thank you for your speedy and gracious responses, and for taking action."
Even though it was still early morning, Bockelman joined soon thereafter:
"I'll check into it. Thanks for bringing it to our attention. Paul"
All of this was good. Until communication stopped. I still had no way to access recordings of meetings, and still wanted to verify certain statements concerning the multitude of changes to the zoning law that were being proposed, so I looked for the minutes, which are required by Open Meeting Law. I couldn't find them. Finally, I sent the required complaint form to Hanneke and Town Clerk Susan Audette, immediately getting an acknowledgment from Audette. I waited for acknowledgement from Hanneke or information that the CRC had been given the complaint to discuss, but she had 14 business days to respond so I did not nag. Later, I again reached out to her, reminding her about the upcoming deadline, and she responded, appropriately, with this:
Kitty – I must apologize. I received your complaint on the date you sent it. However, I mistakenly believed that such complaints were responded to by the Town Clerk. Upon receiving your email this morning, I contacted the Town Clerk, and she politely informed me of my mistake.
She added information about how she was applying for an extension and was already working to rectify the situation. She said that only two sets of minutes were still missing, and explained it this way:
"At the time you emailed your complaint, of the minutes you identified in the complaint as missing, the May 11, 2021 minutes could be found in the May 25, 2021 online meeting packet, the May 19, 2021 and July 21, 2021 minutes did not yet exist in draft form, the August 24, 2021 and September 14, 2021 minutes could be found in the September 28, 2021 online meeting packet, and the September 28, 2021 minutes could be found in the October 12, 2021 online meeting packet. The June 3, 2021 meetings were cancelled."
Now I receive this impenetrable, vaguely threatening message, when all that's requested is the posting of missing minutes.
The minutes were not in the places where other CRC meeting minutes were.  Nor did I know whether or not they had been created and approved in a timely manner — all I knew was that there was no apparent record of this, readily available to the public.