From Other Sources (#41): News For And About Amherst. This Week: Solar Energy and Forests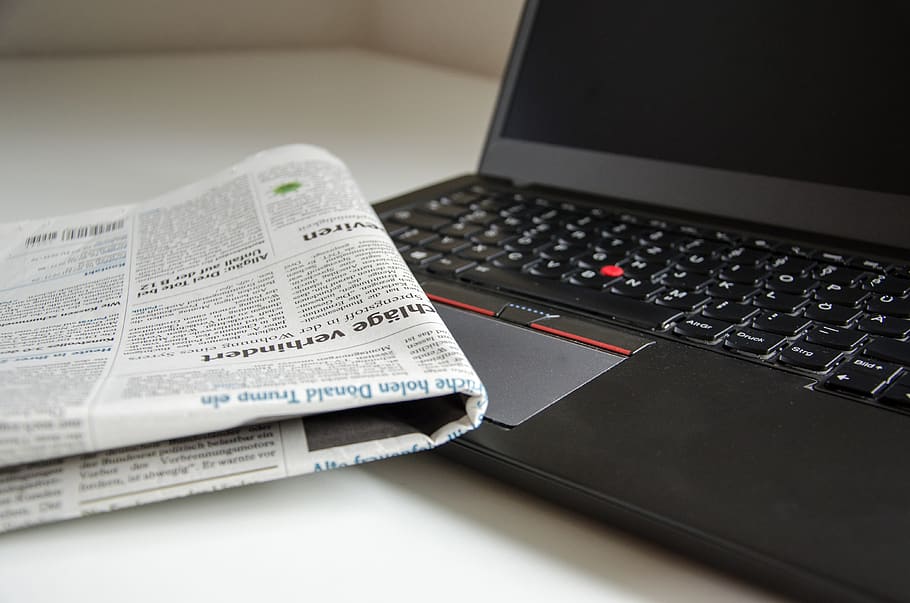 This feature offers links to selected articles that might be of interest to Amherst readers. I favor, in these postings, with a few exceptions, material that is not hiding behind a paywall. Hence, I have reduced my postings from sources like the Washington Post, The Wall Street Journal, The Boston Globe, The Chronicle of Higher Education, and MassLive which are doing some great reporting but which make their articles inaccessible without some sort of payment. On occasion, an article seems too important not to mention, and in such cases I will post it, and leave it for the reader to decide whether to pay for access. If you have read something that is germane to what I've been posting in this feature, please share the link in the comments section below.
With local debate growing over plans to build new solar farms on forested land in Amherst and Shutesbury we take a look at the tension between the need to replace fossil fuels with renewable energy sources and the need to preserve forests which are a major source of carbon sequestration.  The issue is complex and it is worthwhile to read the arguments offered by those who argue that the climate crisis is an emergency and we must build solar farms urgently and wherever we can and those who argue that building solar farms on clear cut forests or farmlands does considerable harm to our climate goals and those who argue that better forest management is the key to mediating the differences between those opposing points of view.  Here in Amherst the question of the newly proposed solar farm is complicated by the fact that Amherst is one of the only towns in the Commonwealth that lacks a solar energy bylaw and so now, as is often the case with our town government, the council is rushing to seek a solution to a challenge that they should have seen coming down the road years ago and is attempting to "build a plane while trying to fly it".  And, the problem is complicated by a prominent NIMBY factor –where people favor solar development but not in their backyard (see e.g., the article below by Jim Motavalli).  This trend has been evident in Amherst since early efforts at solar development, when developers tried to build a solar farm at the old town landfill. What follows are links to articles authored by local and national writers, representing a range of insights into this complex issue.
When Slowing Global Warming Means Cutting Down Trees by Kate Cell (5/18/21). The world needs to remove more CO2 from the atmosphere han we emit by midcentury to meet Paris goals—this is called "net-negative emissions." This is critical—not only to slow the pace of climate change, but to reduce the staggering number of deaths from fossil fuel air pollution—more than 8 million people in 2018 alone. Right here in the US, moving to net-negative emissions would be a huge step toward addressing the grave and racially unjust health burdens of our energy choices. What is this wholesale transformation going to look like? How will it play out across our communities and landscapes? It's hard to envision fully, but it's bound to involve some complicated calculations and difficult choices. It will cause tension—even among like minded environmental allies. In fact, it already has. Here's one glimpse, from my own small town in the forested hills of Western Massachusetts. (The Equation)

The Solar Divide by Rob Flaherty (9/14/21). Statewide rallies took place this summer demanding a moratorium on funding for large-scale solar projects. The moratorium calls on Gov. Charlie Baker and Secretary of Energy and Environmental Affairs Kathleen Theoharides to hit the brakes on the many planned projects that they say will clear-cut forests and remove prime farmland from production. One rally was held at Recreation Energy Park in Greenfield on a gorgeous July Saturday bathed in ironic sunshine. The groups, which include Save the Pine Barrens, Save Massachusetts Forests and the Herring Pond Wampanoag Tribe, charge that the state's solar incentives are driving reckless, unregulated development by big corporations. (The Valley Advocate)
My Turn: If We Need Both Forests And Solar, What Can Be Done? by Michael DiChiara (11/10/21). In 2021, Clark University, released research documenting 703 solar installations in Massachusetts through 2019 totaling 6,850 acres — 49% or 3,356 acres are sited on forest land. Forty-four of these are large-scale industrial installations are over 24 acres in size. The state's solar program, SMART, allows clear cutting of forests to install industrial solar. Cutting trees is a cheap, profitable method for developers. National and international corporations come to Massachusetts to secure land, cut acres of trees and collect money. In the process they release carbon and remove the ability of the forest to sequester future carbon. Some municipalities have tried to create reasonable regulations; unfortunately the Supreme Judicial Court recently agreed to hear a case which could deny municipalities' ability to moderate solar deforestation. If we need both forests and solar, what can be done? The state should incentivize carbon sequestration by encouraging the upgrading and conservation of our forests rather than simply protecting working forests. SMART regulations should prohibit large-scale clear cutting. State incentives should make it profitable to develop solar on "disturbed" land (like brown fields) or in the built environment (parking lots, mall roofs). (Greenfield Recorder)
Tree Math: Solar Panels vs. Trees, What's the Carbon Trade-off? by Mark Durrenberger (no date). We recommend that you install high or remove trees or branches to improve solar production before taking down trees. But on a net carbon basis solar is greater than trees in mitigating carbon in most places. Trees or, more specifically, shade from those trees, reduces the productivity of your solar array. However, as you no doubt know, when you cut down trees, you eliminate a valuable carbon dioxide (CO2) capturing structure as well as a whole host of other benefits from cleaner water, wildlife habitat and moisture retention. Is putting up a solar array worth the tradeoff of destroying the carbon absorbing trees? 1. How much carbon dioxide does a single mature tree absorb? Different sources offer different numbers – no surprise in the constantly evolving world of carbon sequestration analytics. I've seen estimates ranging from 18 pounds per year per tree to more than 50.I ended up going with this source, which says a mature tree absorbs 271,580 pounds of CO2 per acre over its first 20 years. (Mature trees absorb more than younger trees. Makes sense.) 6. What's the tradeoff between trees and solar? The 5,000-watt solar system eliminates 5,760 lbs of CO2 per year. That 5,760 pounds correlates to the carbon absorption capability of more than 100 trees 5,760 pounds of CO2 / 56 lbs per tree = 102 trees perb 5000 watts. From a carbon offset standpoint, the solar array is a big win. If you are considering cutting down fewer than 100 trees to get the most out of a 5,000+ watt solar electric system, don't feel guilty. On a net environmental basis, you are doing the right thing. (The Energy Miser)
Solar Gone Wrong In Massachusetts by Margaret Sheehan (6/6/21). JESSICA ROBERTSON and Daniel Berwick would be well-advised to take the advice they offer in their recent opinion piece that we should "shift the conversation from where solar shouldn't go to where it should." Borrego Solar, the company that employs them, must withdraw its current plans for another 200 acres of ground-mounted solar in the town of Wareham – and urge the town to put the brakes on the additional 1,500 acres proposed on pristine Pine Barrens forests. In southeastern Massachusetts, Borrego Solar is responsible for the deforestation and obliteration of at least 300 acres of globally rare Pine Barrens forests – one of three on earth. Worse yet, earth removal operations to "prepare the sites" for Borrego's land-based solar have removed millions of cubic yards of topsoil and sand, which has been shipped off site for commercial sale by Borrego's partner, AD Makepeace, a real estate and "industrial strip mining company." The Plymouth Carver sole source aquifer is now deprived of the soil, sand, and forests that filter the groundwater that supplies seven towns with drinking water. Rare and threatened plant and animal species have been obliterated. Borrego's strategy of teaming up with AD Makepeace to denude vast areas of fragile Pine Barrens forest, scraping it down to white sand, resetting the ecosystem to where it was after the glacier retreated — is the epitome of solar gone wrong. (Commonwealth Magazine)
Locals Worry Wind and Solar Will Gobble Up Forests and Farms by Alex Brown (4/30/21). Massachusetts has installed solar panels faster than almost any other state as it seeks to reduce its carbon emissions. But some activists say the state's transition to renewable energy has come at a cost. "We have big multinational solar companies coming and cutting down forests," said Jane Winn, executive director of the Berkshire Environmental Action Team, a nonprofit in the state. "They're not doing a good job of it, so they're allowing erosion into wetlands. We're trying to connect our forests so wildlife can move, and they're in there fragmenting it." Similar conflicts are cropping up across the country, as the fast-growing wind and solar industries expand into new areas, driven in some cases by state mandates and incentives. In many places, locals are pushing back, saying that forests and farmlands should not be sacrificed in the fight against climate change. Local activists say they support clean energy, but they want state regulators to be more thoughtful about where to allow development. The activists would like to see more solar projects on rooftops and previously developed sites such as parking lots and landfills. (Stateline)

How Solar Energy Can Help Combat Global Warming by Aniket (9/28/21). Solar panels are one of the best resources that we have available to fight climate change. They are not contaminating, their energy resource is renewable and inexhaustible, they can be recycled, and every kWh of energy coming from solar panels is a kWh of energy that is not generated in contaminating facility plants that expel greenhouse gases. All of these contributions made by solar power plants are valuable in our fight against climate change. (EcoTality)
Solar Development, Forest Protection Need Better Balance by Grace Kelley (3/21/21). The siting of renewable energy is a complex issue that dances around property rights, tax revenues, the carrying capacity of energy infrastructure, smart grids, energy storage, and environmental protections. Rhode Island began grappling with the siting of utility-scale renewable energy, most notably ground-mounted solar arrays, about five years ago, when developers started to take advantage of the state's inability to direct such projects to already-developed areas. Instead, they bought or leased less-expensive rural open space upon which to erect renewable-energy systems…. While the past five years have given Rhode Island more megawatts of cleaner energy, the acres of installed ground-mounted solar have further fragmented and stressed Rhode Island's forests. The covering of open space with solar panels comes with a cost, even if it reduces dependence on fossil fuels and generates tax revenue. (Eco RI News)

The Dark Side of the Sun: Avoiding Conflict Over Solar Energy's Land and Water Demands by Olivia Smith (10/2/18). Solar farms—just like regular farms—cover large swaths of land, requiring between 3.5 to 16.5 acres per MW of generating capacity. The largest solar plant in the world, the 648 MW Kamuthi facility in Tamil Nadu, India, covers ten square kilometers. But it will be dwarfed by the 3,450 MW facility under construction on China's Tibetan Plateau, which will span 298 square kilometers when completed. Building these large plants requires fundamentally changing how the land they sit on is used, which—without careful planning—could have negative impacts on the environment and local communities that could potentially lead to conflict. The backlash could not only derail solar projects, but could also fuel resistance to future renewable energy development. (New Security Beat)

Chopping Down Trees For Solar? The Choice Isn't Clear Cut. by Bruce Gellerman (2/7/20). For the congregation of Trinity Episcopal Church in Stoughton, following in Jesus' footsteps means calculating their sanctuary's carbon footprint. The church is one of a growing number of houses of worship trying to do God's work on Earth and confront the global climate change crisis. Trinity's congregation is struggling with a difficult choice: whether to cut down a small forest behind their church in order to install a carbon-saving solar energy farm. After much soul searching — and scientific analysis — the Stoughton faithful found that there are no easy answers. (WBUR)
An Interactive Map Of Solar Fields In Massachusetts By Town by Shiqi Tao and John Rogan (no date).

The NIMBY Threat To Renewable Energy by Jim Motavalli (9/20/21). In 2012, Vermont had at least a dozen wind projects in development. Today, there are none. No industrial-scale wind or solar projects are underway anywhere in the state. "I love Vermont dearly and admire its conservation ethic," Bill McKibben told Sierra. "But there are moments, faced with a global crisis, when it feels like the state motto should be 'Don't change a thing until I die.' I very much look forward to the day when there's a big wind turbine up on top of Middlebury Gap above my home." (Sierra)