From Other Sources: News For And About Amherst (#43). This Week – January 6  And The Future Of Democracy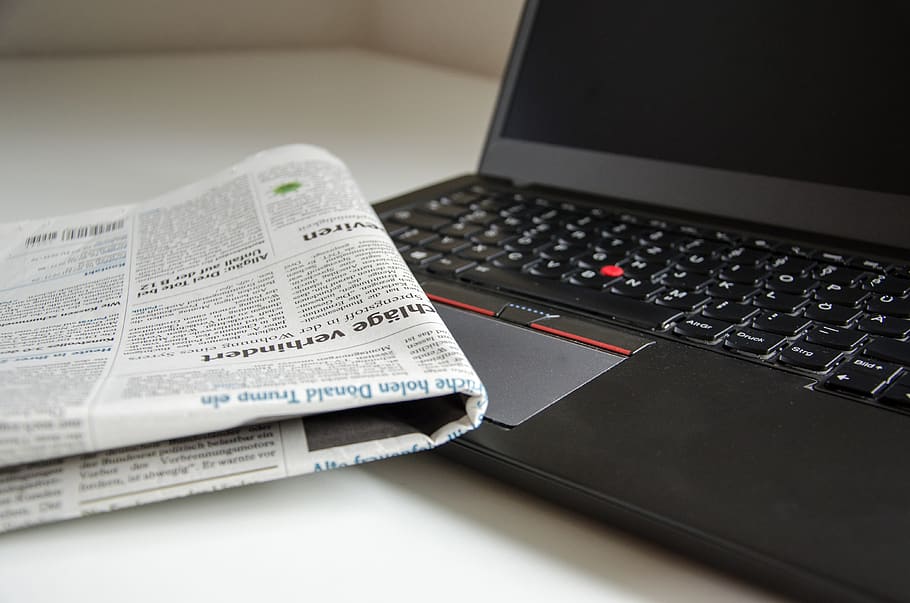 This feature offers links to selected articles that might be of interest to Amherst readers. With a few exceptions, I favor in these postings material that is not hiding behind a paywall. Hence, I have reduced my postings from sources like the Washington Post, The Wall Street Journal, The Boston Globe, The Chronicle of Higher Education, and MassLive, which are doing some great reporting but which make their articles inaccessible without some sort of payment. On occasion, an article seems too important not to mention, and in such cases I will post it, and leave it for the reader to decide whether to pay for access. If you have read something that is germane to what I've been posting in this feature, please share the link(s) in the comments section below.

This week, I offer a collection of essays on the January 6 insurrection and reflections on the future of democracy that were prompted by its anniversary this week. Your favorite news outlets have offered up histories of the events of that day as well as considerable coverage of the insurrection's commemoration last week. So you can look there for that kind coverage.
My two recommended articles are as follows: Bart Gelman's chilling piece in The Atlantic from a couple of weeks ago (and also featured here on 12/17, entitled Trump's Next Coup Has Already Begun outlines with great clarity the provisions put in place by the GOP to ensure that the 2024 election can be overturned by state legislatures, should the suppression of voting rights not be sufficient to deliver the executive and legislative branches to the Republican party. Gelman notes that it is not too late to intervene to ensure free and fair elections but time is running out and Congress does not seem inclined to act. Gelman accurately predicted the January 6 coup attempt two months before it happened. My other recommendation is to check out election expert Ari Berman's analysis here or here, of the systematic dismemberment of the American electoral system through the passage of hundreds of state laws that will make it much harder for people to vote and which will give state legislatures the power to overturn elections if they don't like the results.

The January 6th Attack On The Capitol. A Guide To What We Know by Glen Kessler (1/5/22). From the perspective of the former president, the attack on the Capitol was the result of an election that he falsely says was stolen. Trump claims the attackers were mere protesters, falsely maligned by the media and his opponents. The reality, backed by law enforcement officials and the judiciary, is that Jan. 6 was the culmination of a sustained effort by a sitting president to overturn the election results. "That attack, that siege was criminal behavior, plain and simple," said FBI Director Christopher A. Wray, who was appointed by Trump. "And it's behavior that we, the FBI, view as domestic terrorism." (Washington Post)

The Coming Coup: An Interview With Ari Berman On Republican Efforts To Steal Future Elections with Amy Goodman and Ari Berman (1/13/22). Mother Jones reporter Ari Berman warns the Republican Party is laying the groundwork to steal the 2022 midterms and future elections through a combination of gerrymandering, voter suppression and election subversion, that together pose a mortal threat to voting rights in the United States. Republicans, many of whom are election deniers, are campaigning for positions that hold immense oversight over the election process. "What's really new here are these efforts to take over how votes are counted," says Berman. "That is the ultimate voter suppression method, because if you're not able to rig the election on the front end, you can throw out votes on that back end." (Democracy Now)

The Coming Coup: How Republicans Are Laying The Groundwork To Steal Future Elections by Ari Berman (1/13/21). Over the course of 2021, 19 states passed 34 laws making it harder to vote—the greatest rollback of voting access since the passage of the Voting Rights Act of 1965. Those changes include more than a dozen GOP-controlled states passing new provisions to interfere with impartial election administration, while Trump and his allies aggressively recruit "Stop the Steal"–inspired candidates to take over key election positions like secretary of state offices and local election boards in major battleground states."What we're seeing is a multifaceted, multilevel attack on American democracy," says Colorado Secretary of State Jena Griswold, chair of the Democratic Association of Secretaries of State. (Mother Jones)
Democrats Will Have To Do More To Save Democracy From Trump by Adam Serwer (1/6/22). As 2022 begins,the risk American democracy faces is not just that Donald Trump supporters will repeat the events of January 6, 2021—attempting to overturn a free and fair election to illegitimately install Trump as president. It is that Trump will win outright, and use his second term in office to further erode popular sovereignty. (The Atlantic)

After January 6th, Investigating the Contours Of A Broad Fascist Movement In The United States by Patrice Toddonio for Frontline (4/14/21). After a pro-Trump mob stormed the U.S. Capitol on Jan. 6, 2021, as lawmakers were certifying the Electoral College vote for Joe Biden, members of the Proud Boys, the Oath Keepers, the Boogaloo movement and other groups with extremist ideologies were identified as among those present. Videos reveal the presence of several noted hardcore nativists and white nationalists who had also attended the deadly 2017 Unite the Right rally in Charlottesville, Virginia. A new documentary from FRONTLINE, ProPublica and Berkeley Journalism's Investigative Reporting Program traces the road that led to this American Insurrection and the evolution of right-wing extremism over the past several years — including how fallout from Charlottesville prompted some groups to change their tactics, the mounting acts of political violence that preceded the Capitol attack, and the contours of the right-wing extremist movement today.(Frontline)

Is A Civil War Ahead? by David Remnick (1/5/22). The edifice of American exceptionalism has always wobbled on a shoddy foundation of self-delusion, and yet most Americans have readily accepted the commonplace that the United States is the world's oldest continuous democracy. That serene assertion has now collapsed. On January 6, 2021, when white supremacists, militia members, and maga faithful took inspiration from the President and stormed the Capitol in order to overturn the results of the 2020 Presidential election, leaving legislators and the Vice-President essentially held hostage, we ceased to be a full democracy. Instead, we now inhabit a liminal status that scholars call "anocracy." That is, for the first time in two hundred years, we are suspended between democracy and autocracy. And that sense of uncertainty radically heightens the likelihood of episodic bloodletting in America, and even the risk of civil war. This is the compelling argument of "How Civil Wars Start," a new book by Barbara F. Walter, a political scientist at the University of California San Diego. Walter served on an advisory committee to the C.I.A. called the Political Instability Task Force, which studies the roots of political violence in nations from Sri Lanka to the former Yugoslavia. Citing data compiled by the Center for Systemic Peace, which the task force uses to analyze political dynamics in foreign countries, Walter explains that the "honor" of being the oldest continuous democracy is now held by Switzerland, followed by New Zealand. In the U.S., encroaching instability and illiberal currents present a sad picture. As Walter writes, "We are no longer a peer to nations like Canada, Costa Rica, and Japan." (The New Yorker)
The Next Civil War Is Already Here, We Just Refuse To See It by Stephen Marche (1/4/22). The United States today is, once again, headed for civil war, and, once again, it cannot bear to face it. The political problems are both structural and immediate, the crisis both longstanding and accelerating. The American political system has become so overwhelmed by anger that even the most basic tasks of government are increasingly impossible. The legal system grows less legitimate by the day. Trust in government at all levels is in freefall, or, like Congress, with approval ratings hovering around 20%, cannot fall any lower. Right now, elected sheriffs openly promote resistance to federal authority. Right now, militias train and arm themselves in preparation for the fall of the Republic. Right now, doctrines of a radical, unachievable, messianic freedom spread across the internet, on talk radio, on cable television, in the malls. The consequences of the breakdown of the American system is only now beginning to be felt. January 6 wasn't a wake-up call; it was a rallying cry. The Capitol police have seen threats against members of Congress increase by 107%. Fred Upton, Republican representative from Michigan, recently shared a message he had received: "I hope you die. I hope everybody in your family dies." And it's not just politicians but anyone involved in the running of the electoral system. Death threats have become a standard aspect of the work life of election supervisors and school board members. A third of poll workers, in the aftermath of 2020, said they felt unsafe. (The Guardian)

The January 6th Criminal Case Against Donald by David Rohde (1/5/22). In hindsight, Donald Trump's intentions could not appear clearer. During the final months of the 2020 Presidential race, he systematically conducted a disinformation campaign that convinced many of his supporters the election would be stolen by Democrats. After losing, he doubled down on those false claims and repeatedly pressured state election officials, Justice Department prosecutors, federal and state judges, members of Congress, and the Vice-President to overturn the results. After those efforts failed, he appeared at a rally in Washington, D.C., where he urged thousands of his supporters to stop Congress from certifying his defeat. For hours, as they stormed the Capitol, he failed to act. Those steps, the leaders of the congressional committee investigating the January 6th attack on the Capitol contend, seemingly constitute a crime. But, based on the evidence made public so far, the unprecedented nature of Trump's actions—together with the vagueness of laws regarding the certification of Presidential elections, legal loopholes, and his manipulation of others—could allow the former President to escape being criminally charged for his role in events surrounding the attack. (The New Yorker)
The Risk Of A Coup Is Greater Now Than It Ever Was Under Trump by Laurence H. Tribe (1/3/22). Only free and fair elections in which the loser abides by the result stand between each of us and life at the mercy of a despotic regime – one we had no voice in choosing and one that can freely violate all our rights. So everything is at stake in the peaceful transfer of power from a government that has lost its people's confidence to its victorious successor. It was that peaceful transfer that Trump and his minions sought to obstruct and almost succeeded in overthrowing when Joe Biden was elected president. A year has passed since Donald Trump's attempted coup and his supporters' violent storming of the United States Capitol on 6 January 2021, in a nearly successful effort to prevent Congress from certifying Trump's decisive loss of the election to Biden. Watching the images that day of the seat of US democracy overtaken and defiled, it was impossible not to viscerally feel the grave danger that confronted the republic. In the tumultuous year since, the immediacy of that sensation has waned – and the magnitude of the stakes has receded from memory. (The Guardian)