Town Seeks Residents To Serve On Building Committees For Elementary School Or Jones Library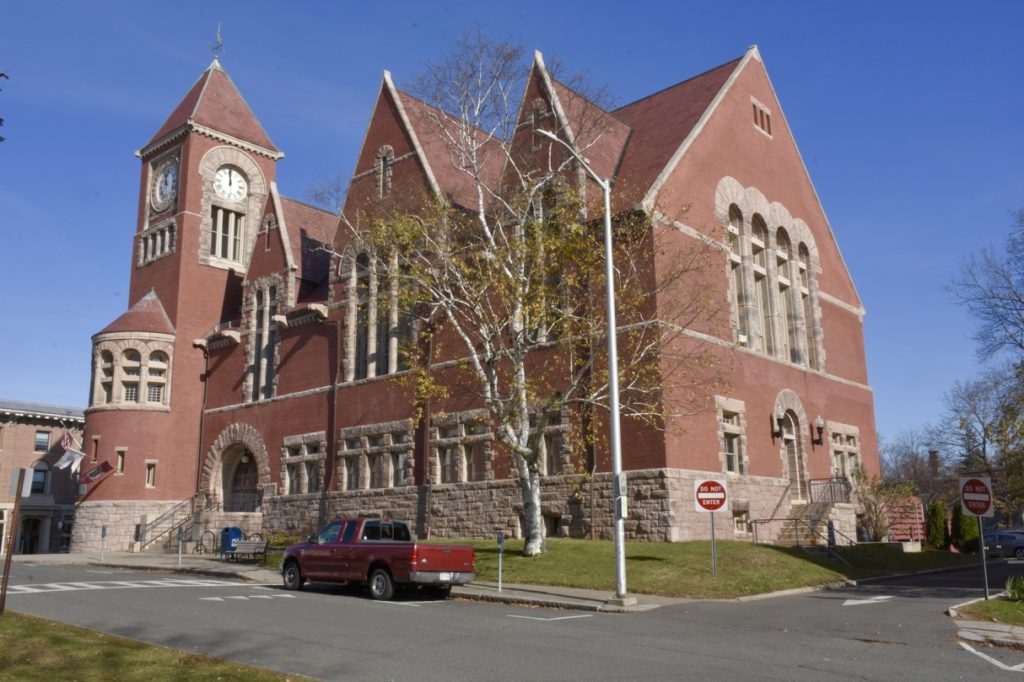 Source: amherstma.gov
The Town of Amherst seeks volunteers to serve as residents members on the building committees for the new elementary school or for the Jones Library. These two committees will guide the work on the new elementary school building and the Jones Library restoration and expansion projects. All major decisions will be brought to the committees for review, approval, and formal submission to the appropriate boards and committees and Town Manager for final approval, as required.
Elementary School Building Committee (ESBC)
The Elementary School Building Committee is established in compliance with the Massachusetts School Building Authority (MSBA) to monitor the application process and advise the Town Manager and other Town officials during the construction of a new elementary school building in the Town of Amherst. The committee will work with consultants to develop the required plans and authorize the submission of these plans to the MSBA. Note: the School Committee is responsible for the educational program. This committee will be working throughout the 5-7 years it will take to move through the design, community engagement, and various approval processes. We are seeking one member of the public who is interested in serving including a resident with experience in energy efficient public architecture, engineering, or construction; a teacher or resident with knowledge of current educational mission and function of current facilities; and a resident with experience in effective community outreach. We are especially seeking individuals of diverse backgrounds to participate and welcome parents/guardians of young children who may be in the elementary schools in five years.
Members will be expected to prepare for and participate in meetings that will occur 1-2 times per month. The plan is to schedule meetings at the beginning of the day.
More information on the Elementary School Building Project can be found here: https://www.amherst-school-project.com
Jones Library Building Committee (JLBC)
Throughout the life of the project, the JLBC will work as a team with several consultants, including an Owner's Project Manager (OPM), an Architect, and Massachusetts Board of Library Commissioner (MBLC) Building Specialists.  The JLBC will develop a timeline, milestones, and plans for the project and recommend a specific set of plans to the Library Board of Trustees and Town Manager for approval. The JLBC will work with the Library Director and Town Manager to ensure the public is kept informed and engaged with the Jones Library Restoration and Expansion project.
Members of the Committee will be expected to:
Understand the MBLC grant program requirements.
Learn the history and background of the Jones Library Restoration and Expansion project.
Identify a wide variety of stakeholders in order to develop and execute multiple communication methods to engage members of the community throughout the entire design and construction process.
Form subcommittees at various stages of the project such as:

Design – visits the job site, attends job site meetings, and monitors the schedule
Interior Design – chooses styles, colors, and furnishings
Landscaping – chooses plantings and outdoor structures
Public Relations – keeps the community informed
Groundbreaking/Grand Opening – organizes community celebrations

Review, evaluate, and approve all project invoices and change orders.
Monitor the MBLC grant application and award process, including tracking progress towards meeting milestones and securing grant payments.
Support the closeout process with the MBLC to make sure the building is constructed in accordance with the approved design.
The Town is seeking a resident with experience in effective community outreach 
More information on the Jones Library and this Building Project can be found here: https://www.joneslibrary.org/352/Jones-Building-Project
Those interested in volunteering should fill out a Community Activity Form at: https://www.amherstma.gov/caf

Questions should be directed to the town's Community Participation Officers at GetInvolved@AmherstMA.gov