What's Happening In Amherst?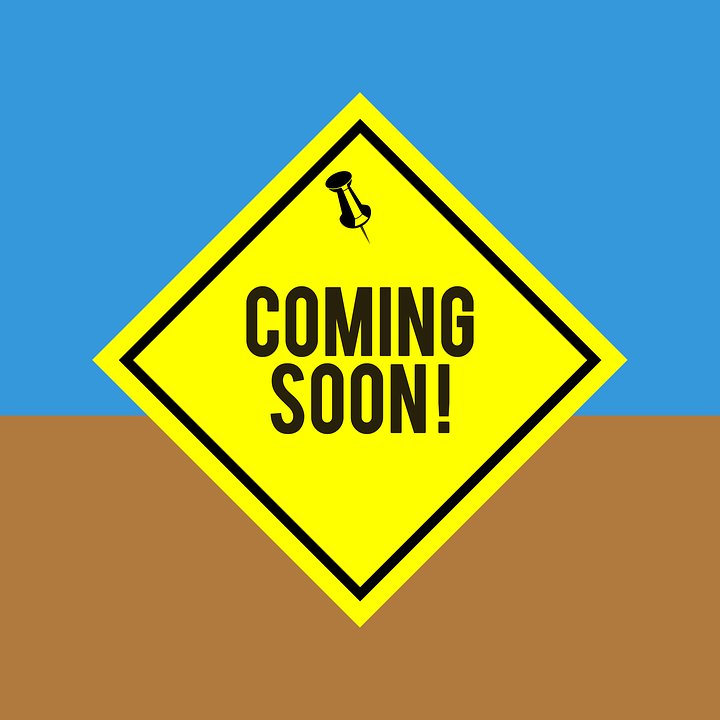 More Local Events.
Events Listing For The Week Beginning May 14, 2022
There's a lot happening in Amherst! After over a year hiatus, we are bringing back our events calendar – What's Happening In Amherst?
With the shrinkage of public events during the pandemic, we discontinued posting our weekly community calendar and opted to run individual stories about select upcoming events. Now, with the coming of spring and the seeming attrition of the pandemic, we've seen the return of a full and diverse slate of local happenings in and around Amherst and our weekly dispatch is starting to be overwhelmed by stories about upcoming events. Moving forward, we intend to run a handful of stories/annoucements each week featuring a handful of upcoming events that might be of special interest or offer unique opportunities. We will list other events here, in the What's Happening in Amherst? column which you'll be able to find at the end of the "events section". In this weekly column we'd like to offer a comprehensive weekly calendar of things to do around the Valley but we just don't have the wherewithal to pull that off. So our events listing will be selective. But readers can count on finding an interesting list of things to do with an emphasis on the progressive.
You can help us to make this calendar useful by sending your events listings to amherstindy@gmail.com.
IN PERSON EVENTS
EVERY SATURDAY From April 23 – November 19. Amherst Farmers' Market. Town Common 7:30 a.m – 1:30 p.m. Farm to table produce from local growers and producers. Food, music and events. More information including a list of vendors.

THURSDAY MAY 5 – SUNDAY MAY 28: Nancy Meagher's COLD WATER AND MILLICENT at Gallery A3. 28 Amity Street.
In COLD WATER and MILLICENT, Nancy Meagher presents oil paintings of water and color pencil drawings from her historical fiction book for children, featuring a fish named Millicent. The exhibit opens at Gallery A3, on May 5 with an opening reception from 5:00-7:00 p.m. The exhibit will run from May 5-May 28, 2022. Gallery Hours are Thursday through Sunday 3:00-7:00 p.m. There will be a free online Art Forum on May 19 at 7:30 p.m. Register at www.gallerya3.com. More information.

FRIDAY MAY 13, SATURDAY MAY 14 and SUNDAY MAY 15: Arena Civic Theater – The Belle Of Amherst. Amherst Women's Club, 35 Triangle Street. Tix $23-25, On line and at the door. 8:00 p.m. Friday and Saturday. 2:00 p.m. Sunday. More Information.

MONDAY MAY 16 -WEDNESDAY JUNE 29: Wildlife Photography Exhibit by Mark Lindhuldt. US Fish and Wildlife Service, 300 Westgate Center Drive, Hadley. 8:00 a.m. – 4:30 p.m.
Mark Lindhult has a passion for capturing the beauty of nature and the unique behaviors of birds and wildlife in the landscape. Special moments in time are fleeting but can be frozen in our memory through the art of photography and this exhibit shows some of those moments.
As a Professor Emeritus of Landscape Architecture at the University of Massachusetts Amherst and a Principle Emeritus at The Berkshire Design Group, Mark brings his knowledge of landscape, ecology, design and composition to inform his photography and advocate for habitat preservation. His photographs have been exhibited at UMass Amherst in the Design Building Gallery, the US Fish and Wildlife Headquarters Gallery, the Baystate Medical Center Gallery and Franklin Medical Center. He's also granted permission to several non-profit groups to use his photographs in newsletters, reports, notecards and postcards. These groups include the Friends of Quabbin, the Massachusetts Rivers Alliance and the Kestrel Land Trust. You can see more examples of his work at: https://www.marklindhult.com

THURSDAY MAY 19- SUNDAY MAY 22: Cirque du Soleil Crystal. UMass Mullins Center. One of a kind performance blends circus art and the world of ice skating. Crystal will take the audience on a journey into a whimsical frozen playground where ice skating of all kinds mingles with acrobatics and aerial feats.
Tickets are available on the Mullins Center website. More information.

SATURDAY MAY 21: Amherst Education Foundation Family Mini-Golf Fundraiser Western MA Family Golf Center 10 a.m.-1 p.m. Please join us for AEF's 2nd annual mini-golf fundraiser. It is a fun event that will also have raffles (you don't have to play golf to purchase raffle tickets) and refreshments. Raffle prizes include gift certificates to Atkins, Johnny's Tavern, Embodied Chiropractic, The Healing Zone, Texas Roadhouse and more. All proceeds will go towards funding valuable education grants to public school teachers and staff in Amherst, Pelham, Leverett and Shutesbury. For more information, to register, or purchase raffle tickets visit bit.ly/minigolf2022

SATURDAY MAY 21: Garden Club Of Amherst Plant Sale. Amherst Town Common. 8:30 a.m. – 2:30 p.m. The sale will be held rain or shine and will offer plants donated by numerous gardeners in town.

SATURDAY MAY 21: Book Launch Celebration. Amherst Books , 8 Main Street, 10:30 a.m. Join Corinne Andrews in belatedly celebrating the publication of her book, Birthing Mama: Your Companion for a Holistic Pregnancy Journey with Week By–Week Reflections, Yoga, Wellness Recipes, Journal Prompts.   Andrews is co–owner/director of Shraddhā Yoga & leads the 200-hour Embodyoga® Teacher Training; is the developer & lead teacher of the Birthing Mama® 90–hour Prenatal & Postnatal Yoga & Wellness Teacher Training, in addition to teaching weekly classes on–line & locally. There will be snacks, juice & tea, perhaps some items for sale & a really fun giveaway/raffle.

SATURDAY MAY 21: Amherst Education Foundation Mini-golf Fundraiser 10 a.m. – 1 p.m. Western Mass Family Golf Center, 294 Russell Street, Hadley. $50/group of up to five people. 18 holes of mini-golf and complimentary snacks. Benefits the public schools of Amherst, Pelham, Leverett, and Shutesbury. Registration and more information.

SATURDAY MAY 21: Front Porch Jam. Simple Gifts Farm, 1089 North Pleasant Street. 5-8 p.m. Bring your friends, and your favorite instrument, and hang with us, as we jam into the evening, every fourth Saturday from 5 to 8 p.m.  Local musicians will lead the jam. We'll be serving up our own meats and seasonal grilled vegetables. BYOB! The Farmstore will be open until 8pm on Jam nights.

SUNDAY MAY 22: Meet The New Directors of CRESS and DEI. Groff Park, 3:00-5:00 p.m.
The League of Women Voters invites the community to join them at a reception welcoming to town Earl Miller, the Director of CRESS, the town's new civilian responder service and Pamela Nolan Young, the new director of the Office of Diversity, Equity, and Inclusion. Nolan Young will not officially begin her job until July so this is a special opportunity to meet her before her work begins. This is a family focused event with live music and good food along with the opportunity to get to know the new directors. The event is free and open to the public.

THURSDAY MAY 26: Vigil and Community Gathering For Lucio Perez. Front Lawn, First Church Amherst, 165 Main Street. 5:30-6:30 p.m. Just four weeks ago, Lucio learned that the Bureau of Immigration Appeals agreed to reopen his immigration case, and they lifted the deportation order. This is wonderful news!   At the same time, it means that Lucio's case for Cancellation of Removal is now back on the immigration court docket and will be considered shortly. Let's stand together in calling for justice and an end to this 11-year threat of deportation.
SATURDAY MAY 28 AND SUNDAY MAY 29: Odenong Powwow 2022 . 10:00 a.m. – 7:00 p.m. both days. Amherst Regional High School Gymnasium. Free and open to the public. Donations welcome. Native American Intertribal & Competition Dancing, Traditional and contemporary Native American crafts, Indigenous food, Eastern Social Songs & Stomp Dance exhibition, audience participation dances, clothing, jewelry, flute music, fundraiser raffle and auction. More Information. Facebook Page.

THURSDAY JUNE 2: Amherst High School Athletic Boosters Summer Kickoff, Honoring The ARHS State Champion Girls Swim Team. The Drake, 44 North Pleasant Street. 5:30 p.m. -8:30 p.m. Music, Raffle, Cash Bar. Family Friendly.

SATURDAY, JUNE 4. NEPM Asparagus Festival. Hadley Town Common, 10 a.m. – 7 p.m. Once known as "the asparagus capital of the world," western Massachusetts is still home to hundreds of working farms and many more locally-owned restaurants and breweries. Now in its eighth year, the NEPM Asparagus Festival returns to the Hadley Town Common to celebrate the region's legacy of agriculture and community. Lots of activities for kids and adults. More information.
ON LINE EVENTS
SATURDAY MAY 14: Annual Amherst Poetry Walk. 11:30 a.m. on Zoom. Registration required. Days before her death in 1886, Emily Dickinson wrote her final letter, "Little Cousins, / Called Back. / Emily". On May 14, in honor of the 136th anniversary of the poet's death, join the Emily Dickinson Museum for an engaging virtual poetry reading and "walk" through Amherst, the town she called "paradise." At each stop we will explore sites of meaning for Dickinson including her garden and conservatory at the Homestead, The Evergreens — home to the poet's brother and sister-in-law, the town common, Amherst College, and more. Not a lecture, this program infuses place with poetry. At each stop volunteers read Dickinson's own words aloud. The final stop is Dickinson's grave in West Cemetery where we will share reflections and a light-hearted virtual toast! Register here. More information.
THURSDAY MAY 19: UMass FalConference– A Virtual Conference About All Things Peregrine.
FalConference 2022 is a half-day virtual conference where the community is invited to join the Du Bois Falcon team and their collaborators on- and off-campus as they discuss all things peregrine. The event is free and open to the public. Sponsored by UMass Libraries. Registration and more information.

THURSDAY MAY 19: Webinar. Homelessness In Amherst. Zoom. 7:00 – 8:30 p.m. The Racial Justice Committee of the League of Women Voters Amherst hosts a "brown bag event", featuring Kevin Noonan, Executive Director of Craig's Doors. Zoom link will be posted here.
FRIDAY MAY 20: New Date. Cuppa Joe with Town Manger Paul Bockelman and Finance Director Sean Mangano. Topic: The Town Budget. 10:30 a.m – 11:30 a.m. on Zoom. To join:
Via Zoom https://amherstma.zoom.us/j/93952241687
Via Phone: Dial (646) 876-9923 with webinar ID: 939 5224 1687Join us for a Cuppa' Joe with Amherst Town Manager Paul Bockelman event with special guest Amherst Finance Director Sean Mangano on Friday, May 20th at 10:30 AM. This meeting will be held virtually via Zoom. See 'More Details' for full description. Event was rescheduled from original time on Friday, May 6th at 8:30 AM.More Details

SUNDAY MAY 22: Virtual House Party To Save Democracy. The Movement Voter Project (MVP). 7 p.m. on Zoom. Hosted by Darcy DuMont and Andra Rose. At our House Party, an MVP representative will share how MVP identifies, funds, and supports the best local, community-based groups (over 600 of them!), primarily led by people of color and youth, to engage, educate and turn out voters, particularly in crucial swing states.  We promise you will come away feeling more hopeful about our future.   To register contact the organizers at dumint140@gmail.com.

WEDNESDAY MAY 25: Asian And Pacific Islander Heritage Month Event. 5 p.m. on Zoom. Screening of local oral history from Amherst Community Members followed by a panel discussion. Join the meeting.
https://amherstma.zoom.us/j/88221311258#success

WEDNESDAY MAY 25: Women's Peace Leadership: Creating Change In Iraq, Nigeria, and Beyond. Karuna Center For Peacebuilding. Over Zoom. 3:00-4:00 p.m. Please join for an in-depth conversation with Dr. Fatima Akilu and Suzan Aref—founders of innovative peacebuilding organizations in Nigeria and Iraq! We will discuss the particular issues that women face during conflict and recovery, including the impact of violent extremist organizations like Boko Haram and ISIS. We will look beyond common perceptions of women as victims of war—and focus on women's critical leadership role and how to better support women's leadership in peacebuilding efforts. Register here.