What's Happening In Amherst?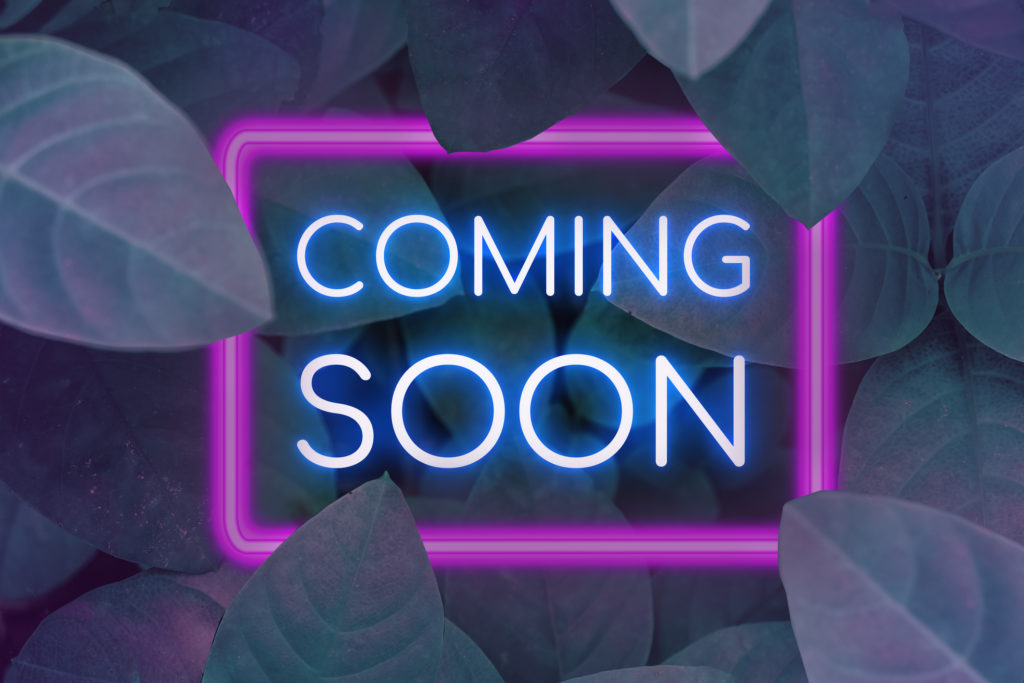 More Local Events.
Events Listing For The Week Beginning May 28, 2022
There's a lot happening in Amherst!
After over a year hiatus, we are bringing back our events calendar – What's Happening In Amherst?
With the shrinkage of public events during the pandemic, we discontinued posting our weekly community calendar and opted to run individual stories about select upcoming events. Now, with the coming of spring and the seeming attrition of the pandemic, we've seen the return of a full and diverse slate of local happenings in and around Amherst and our weekly dispatch is starting to be overwhelmed by stories about upcoming events. Moving forward, we intend to run a handful of stories/annoucements each week featuring a handful of upcoming events that might be of special interest or offer unique opportunities. We will list other events here, in the What's Happening in Amherst? column which you'll be able to find at the end of the "events section". In this weekly column we'd like to offer a comprehensive weekly calendar of things to do around the Valley but we just don't have the wherewithal to pull that off. So our events listing will be eclectic. But readers can count on finding an interesting list of things to do with an emphasis on the progressive.
You can help us to make this calendar useful by sending your events listings to amherstindy@gmail.com.
IN PERSON EVENTS
EVERY SATURDAY FROM APRIL 23 – NOVEMBER 19. Amherst Farmers' Market. Town Common 7:30 a.m – 1:30 p.m. Farm to table produce from local growers and producers. Food, music and events. More information including a list of vendors.

EVERY SUNDAY FROM MAY 29- OCTOBER 2: Early Bird. Early Birding at the Notch Visitors Center. 1500 West Street. 9:00-9:30 a.m. Join a Park Interpreter on a fun beginner bird stroll. Learn about birds, their behaviors, their needs and habitats. Listen, watch, stroll, sketch or journal on this interactive program. We will do a moderate, 1/2 mile hike around the visitor center and down a short trail. More Information.

EVERY LAST FRIDAY OF THE MONTH BEGINNING MAY 27: Poetry Night At The Drake, 44 North Pleasant Street. 7-10 p.m. In New York City, you'd go to the world-renowned Nuyorican Poets Cafe. In Washington, D.C., you'd be enjoying an evening at Busboys and Poets. In Houston, you'd find yourself in Avant Garden at Write About Now. In Western Massachusetts, the place to be now on the last Friday of the month is at The Drake. The inaugural "Last Friday Poetry Night" is scheduled for May 27 and has been designated a pilot event for the monthly series that will begin in the fall. "Last Fridays at The Drake" will be hosted by Lyrical Faith and will feature open mic as well as award-winning spoken word artists from across the country. Come for music, drinks, and artistic expression where poets take center stage to share new work, old work, or any work that helps them get free. Doors and bar open at 5 p.m.. Early arrival is encouraged to get a slot on the sign-up sheet. The cover charge is $5 with a college ID or $10 for general admission.
Lyrical Faith is a Black American Educator, Activist, and Spoken Word Poet from The Bronx, NY. She is the third- ranked Woman Poet in the World as of the 2022 Women of the World Poetry Slam, an inaugural Bronx Poet Laureate finalist, a two-time recipient of the Bronx Council on the Arts BRIO Award, and the 2015 Syracuse University Poet of the Year. She's a graduate of the Public Relations program at Syracuse University, a Masters degree recipient of the Higher Education and Student Affairs program at NYU, and a current Social Justice Education doctoral student at UMass Amherst studying the intersections of arts and activism.

THURSDAY MAY 5 – SUNDAY MAY 28: Nancy Meagher's COLD WATER AND MILLICENT at Gallery A3. 28 Amity Street.
In COLD WATER and MILLICENT, Nancy Meagher presents oil paintings of water and color pencil drawings from her historical fiction book for children, featuring a fish named Millicent. The exhibit opens at Gallery A3, on May 5 with an opening reception from 5:00-7:00 p.m. The exhibit will run from May 5-May 28, 2022. Gallery Hours are Thursday through Sunday 3:00-7:00 p.m. There will be a free online Art Forum on May 19 at 7:30 p.m. Register at www.gallerya3.com. More information.

MONDAY MAY 16 -WEDNESDAY JUNE 29: Wildlife Photography Exhibit by Mark Lindhuldt. US Fish and Wildlife Service, 300 Westgate Center Drive, Hadley. 8:00 a.m. – 4:30 p.m.
Mark Lindhult has a passion for capturing the beauty of nature and the unique behaviors of birds and wildlife in the landscape. Special moments in time are fleeting but can be frozen in our memory through the art of photography and this exhibit shows some of those moments.
As a Professor Emeritus of Landscape Architecture at the University of Massachusetts Amherst and a Principle Emeritus at The Berkshire Design Group, Mark brings his knowledge of landscape, ecology, design and composition to inform his photography and advocate for habitat preservation. His photographs have been exhibited at UMass Amherst in the Design Building Gallery, the US Fish and Wildlife Headquarters Gallery, the Baystate Medical Center Gallery and Franklin Medical Center. He's also granted permission to several non-profit groups to use his photographs in newsletters, reports, notecards and postcards. These groups include the Friends of Quabbin, the Massachusetts Rivers Alliance and the Kestrel Land Trust. You can see more examples of his work at: https://www.marklindhult.com

SATURDAY MAY 28- MONDAY MAY 30: Paradise City Arts Festival. 10 a.m – 6 p.m. Three County Fair Grounds, 54 Old Ferry Road Road, Northampton. Tix: 0-$16. adults, $8 students, children under 12 free.
The Northampton visual arts scene explodes at the Paradise City Arts Festival, an extravaganza of 200-plus top-notch craftspeople and fine artists that's been dazzling shoppers since 1995." An amazing collection of 220 selectively curated artists and makers come to Northampton, Massachusetts for three days of astounding visual arts, eye-popping design, scrumptious food and music under the Festival Dining Tent, special events and great fun. More Information
SATURDAY MAY 28 AND SUNDAY MAY 29: Odenong Powwow 2022 . 10:00 a.m. – 7:00 p.m. both days. Amherst Regional High School Gymnasium. Free and open to the public. Donations welcome. Native American Intertribal & Competition Dancing, Traditional and contemporary Native American crafts, Indigenous food, Eastern Social Songs & Stomp Dance exhibition, audience participation dances, clothing, jewelry, flute music, fundraiser raffle and auction. More Information. Facebook Page.

TUESDAY MAY 31: TOWN HALL – Defending Our Democracy with representatives Jim McGovern and Jamie Raskin. 6:00 p.m. (doors open at 5:30). First Churches of Northampton, 129 Main St, Northampton. More Information.
WEDNESDAY JUNE 1: Benefit For The Amherst Survival Center. 5 p.m. at the Drake in downtown Amherst. Feedback Live, a monthly series created by the Amherst Business Improvement District dedicated to supporting local non-profit organizations. This month's event features live music with the The No-No's  and a cash bar. Tix are $20 and 100% of ticket sales go to the Amherst Survival Center. Purchase tix here. The No-No's are a high-energy party/dance band based in Amherst that has been playing around the Pioneer Valley since 1999. Consisting of Drums: John Crankshaw, Bass: Dean Zimmerman, Sax: Steve Kurtz, Guitar/Vocal: Dan Kaplan, Keyboard: Mitch Pine, Percussion: Alan Kurtz, and vocal: Danielle Lorenzo and Leila Tunnell, 
Full calendar of upcoming events at the Drake.

THURSDAY JUNE 2: Amherst High School Athletic Boosters Summer Kickoff, Honoring The ARHS State Champion Girls Swim Team. The Drake, 44 North Pleasant Street. 5:30 p.m. -8:30 p.m. Music, Raffle, Cash Bar. Family Friendly.

FRIDAY JUNE 3: Pride Month: Proclamation Reading and Flag Raising. Thanks 5:30-6:00 p.m. Steps of Town Hall. 4 Boltwood Avenue. The Amherst Town Council proclaims June as LGBTQ+ Pride Month. The community is invited to the reading of the proclamation and the raising of the Pride Flag on Friday, June 3rd outside of Amherst Town Hall.

SATURDAY, JUNE 4. NEPM Asparagus Festival. Hadley Town Common, 10 a.m. – 7 p.m. Once known as "the asparagus capital of the world," western Massachusetts is still home to hundreds of working farms and many more locally-owned restaurants and breweries. Now in its eighth year, the NEPM Asparagus Festival returns to the Hadley Town Common to celebrate the region's legacy of agriculture and community. Lots of activities for kids and adults. More information.

SATURDAY JUNE 4: Coffee With Congressman Jim McGovern. Bub's BBQ, 676 Amherst Road, Sunderland. 1:30- 2:30 p.m. Coffee With Your Congressman is a great opportunity to learn more about the resources my office offers and spend time with neighbors. This event is one of several meetings like this I will be hosting across MA-02, and I'm especially excited because it is the first time they will be hosted in-person since the pandemic began.
SATURDAY JUNE 11. March For Our Lives. Marches in Washington D.C. and in hundreds of cities around the nation to protest gun violence and to demand sane, effective gun policy. More information, find a march near you or register a new march.

SATURDAY JUNE 18: Juneteenth Heritage Walking Tour. Tour begins 11:00 a.m. at the West Cemetery on Triangle Street and ends at 5:00 p.m. at The Drake. A collaboration between Ancestral Bridges and the Amherst Historical Society Museum to celebrate Juneteenth in Amherst, MA. This walking tour explores the unique history and contributions of generations of Black families in Amherst curated and guided by descendants. Free and open to the public.
ON LINE EVENTS
THURSDAY MAY 19 – ????: Annual ARHS Student Art Exhibit . The Art Department at Amherst Regional High School is proud to present AR[T]HS 2022, an online exhibitehibit of outstanding student artwork from the 2021-2022 school year. This juried exhibit, – now in its 14th year, – includes superlative work from all of the Art Department's course offerings. The exhibit can be viewed here.