Opinion:  Local and Green.  Introducing The Amherst Climate Alliance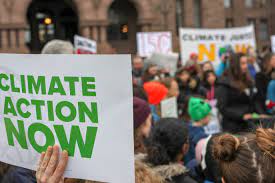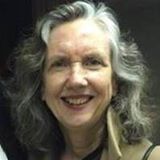 A version of this column appeared previously in The Amherst Bulletin

In response to the climate emergency and the need to unify and double down on advocacy for climate action in Amherst, local groups have come together to form the Amherst Climate Alliance (ACA). Founding members include the Amherst Sunrise Movement, Climate Action Now, Mothers Out Front, Local Energy Advocates, Zero Waste Amherst and the Unitarian Universalist Society's Amherst Green Sanctuary Committee.
ACA advocates for reduced greenhouse gas emissions in our building, transportation, energy, and waste sectors as well as increased carbon sequestration, while at the same time promoting climate justice here and in communities our emissions impact. It seeks to support a positive, uplifting, and non-extractive economy that will benefit our youth and future generations. Acknowledging that the impacts of climate change disproportionately affect marginalized communities, ACA's advocacy seeks to empower and lift up all voices.
Other Massachusetts communities on the cutting edge of climate action have been spurred to take bold action by local resident groups and coalitions such as Green Acton, Green Cambridge, Greening Greenfield, Lexington Global Warming Action Coalition, Newton Coalition for Climate Action, , Northampton Climate Emergency Coalition, Springfield Climate Justice Coalition, Sustainable Sudbury, and more.
We believe Amherst will benefit from having a similar local group that can help both our town government and all residents stay focused on climate action and prioritize key steps in a timely manner.
"Though the town has set bold goals, its actions thus far don't reflect the urgency of meeting those goals," said Julian Hynes, of Sunrise Amherst.
"Reducing emissions and achieving climate justice are top priorities of the Amherst Climate Alliance," added Felicia Mednick of Mothers Out Front, Amherst.
Russ Vernon-Jones, a member of the Climate Action Now Steering Committee, said, "As we in Amherst commit to lowering the carbon footprint of our town and of our residents, every major purchase and every major decision can be informed by examining the carbon emissions associated with each of the available options."
"We can act aggressively to decarbonize our buildings as Ithaca, New York, is doing. We are considered a model, so let's lead the way for Mass. communities," stated Andra Rose, of Local Energy Advocates of Western MA.
Additionally, our out-of-town waste emissions seriously impact the health of folks who live near incinerators and landfills. Actions we take toward zero waste can significantly limit that pollution.
The first action of the new group was to weigh in on budgeting for climate action in the upcoming Amherst fiscal 23 budget. In a letter to the Town Council and the town manager on May 24 ACA stated:
"We write on behalf of the undersigned groups to recommend that your FY 23 budget process be informed by the 2021 Energy and Climate Action Committee Annual Report and Funding Request that you received in February.
It is helpful that the report includes the specific items in the Climate Action Adaptation and Resilience Plan (CAARP) that are projected to reduce the town's greenhouse gas emissions by 25% by 2025. It is also important that the report underlines the importance of liaising with diverse constituencies in the community as we take climate action.
We are concerned that 2025 is only three years away now and time is ticking away. We see other communities accelerating their action and request that Amherst do the same.
We request that you approve a FY 23 budget that will:
■Be transparent and specific about how FY 23 budget funds are allocated to meet the town goal of 25% emissions reduction by 2025 by implementing actions listed in the CAARP.
■Provide funds to enable purchase or lease of all vehicles including school buses during FY 23 to be fully electric vehicles (excepting AFD and DPW vehicles if electric or hybrid vehicles are not yet available).
■Use ARPA sustainability funds to meet the town goal of 25% emissions reduction by 2025 by implementing actions listed in the CAARP.
■Fund a new department level director to implement the CAARP, to supplement the work of existing staff. It is essential that this is an additional position to assist the town in confronting the climate crisis.
■Fund the Shade Tree Committee line item for trees.
■Include funds, if needed, for a town-contracted system of universal curbside compost pickup."
Local organizations interested in partnering with the Amherst Climate Alliance by joining our actions and events, may contact ACA at amherstclimatealliance@gmail.com. Individuals who would like to support this action are encouraged to connect with one of the organizations in the alliance.
Darcy DuMont, a former town councilor, is a founding member of Zero Waste Amherst and of Local Energy Advocates of Western MA. As a councilor, she sponsored the legislation creating the Amherst Energy and Climate Action Committee.