From Other Sources:  News For And About Amherst.  Local News Roundup For The Month Of July, 2022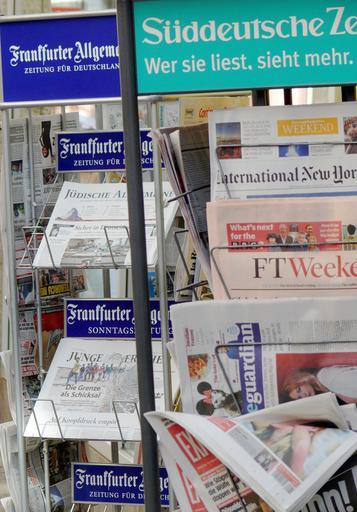 This feature offers links to selected articles that might be of interest to Amherst readers. I favor, in these postings, with a few exceptions, material that is not hiding behind a paywall. Hence, I have reduced my postings from sources like the Washington Post, The Wall Street Journal, The Boston Globe, The Chronicle of Higher Education, and MassLive which are doing some great reporting but which make their articles inaccessible without some sort of payment. On occasion, an article seems too important not to mention, and in such cases I will post it, and leave it for the reader to decide whether to pay for access. If you have read something that is germane to what I've been posting in this feature, please share the link in the comments section below.

The Indy has been on vacation for almost a month. This week we feature some of the stories that we missed while we are away. Thanks to the Daily Hampshire Gazette, The Amherst Bulletin, The Amherst Reminder, MassLive, and The Guardian for their coverage of important stories in our community.
Valley CDC Eyes North Amherst Parcel For Affordable Condos by Scott Merzbach (7/29/22). A North Amherst site long used as an auto repair garage and trucking terminal could be redeveloped for 30 affordable condominiums to be sold to first-time homebuyers, including many who may be racial minorities. With support from MassHousing's CommonWealth Builder program, Valley Community Development of Northampton is proposing to redevelop 20-40 Ball Lane, an 8-acre site, and then market the homes to underserved populations. An initial virtual presentation on the concept was made to North Amherst residents Wednesday evening by Jessica Allan, Valley CDC's real estate project manager, though she said many of the details are yet to be worked out, and that the land purchase from the Matuszko family of Hadley is not finalized."We anticipate acquiring the site from the current landowners by mid-August," Allan said. (Daily Hampshire Gazette)
Video Of Police Call Sparks Community Reaction In Amherst by Dylan Corey (7/28/22). A video making rounds on social media depicting an alleged early July incident between Amherst police officers and a group of minors has angered residents, many of whom condemned the actions by the officers at a Town Council meeting on July 18. An undated video published on YouTube on July 11 shows two uniformed officers near a marked Amherst police cruiser speaking to multiple off-camera parties they identified as minors in response to an alleged noise complaint, telling them they were detained and did not have rights. n her narrative in the dispatch records, Carroll reported she and Martins encountered a group of nine juveniles in the parking lot awaiting a tow truck because a vehicle had a flat tire. Carroll reported the operator of the vehicle initially declined to identify themselves. All nine juveniles on the scene were eventually identified and the officers determined to be 16 or 17 years old.  In the video depicting a short portion of the interaction between police and the minors, Martins is seen telling a party not visible on the screen, "Dude, I don't need to know right now that you've got your rights because right now as a juvenile, you don't have rights at this point. You've lost it, you're not an adult." Carroll can be seen telling someone off screen, "You don't get to make a call right now because we said so, because you're detained because you can't be out right now."  (The Amherst Reminder)

Trader Joes Store In Hadley Becomes First To Unionize by The Associated Press (7/28/22). Employees at a Trader Joe's supermarket in Massachusetts on Thursday became the latest workers at a large company to approve a labor union. The store in Hadley, about 80miles (129km) west of Boston, is the first Trader Joe's with an employees union, although workers at two other company locations have initiated unionization efforts.The union vote passed 45-31. The Trader Joe's workers are part of a nationwide wave of employees at major companies who have or are attempting to unionize in an effort to secure a bigger say in their work conditions and compensation. Workers at multiple Starbucks coffee shop locations across the country, as well as employees at Amazon, Apple and REI, are among those who have joined unions in the past year.  Organizers at the Hadley store launched the effort in May in an open letter to company CEO Dan Bane citing concerns about pay, benefits and safety. About 80 non-supervisory employees were eligible to vote, including what the copany calls crew members and merchants, who are customer service specialists. Now that the union has been approved, the next step is putting together a negotiating committee to hammer out a contract with the California-based company, which has about 550 stores nationwide, union organizer and 18-year Trader Joe's employee Maeg Yosef said. (The Guardian)

Headstone Restoration Underway At Amherst's 18th Century West Cemetery by Scott Merzbach (7/28/22). Perhaps best known as the final resting place of Emily Dickinson, the Belle of Amherst, the West Cemetery is undergoing a renovation this summer to improve two areas, including the section where some Black soldiers who fought in the Civil War are buried. Contractors from Ludlow Memorial Co. have been at the downtown cemetery cleaning, resetting, repairing and assessing numerous headstones, obelisks and monuments. Funded through $40,000 from the Community Preservation Act account, managed by Planning Department staff and recommended by the Historical Commission, the project includes improvements to the African American section, in the southeast corner, which is featured prominently in annual Juneteenth celebrations, and also encompasses the 1870s knoll in the northern section of the cemetery. Planner Ben Breger says the latest project builds on two decades of investment by Amherst in the town's oldest cemetery, which dates to 1730, or 29 years before the town split off from Hadley. "The restoration of headstones is highly important in preserving the historic integrity of the cemetery and maintaining safety for visitors," Breger said. (Daily Hampshire Gazette)

Home Rule Petition Allowing Amherst Reparations Under Review by Scott Merzbach (7/27/22). Draft language for the special legislation allowing money and scholarships to be provided to Black residents through Amherst's reparations account, and the process for filing the legislation, are in the midst of being reviewed.The African Heritage Reparation Assembly on Monday began examining the language for the legislation, as drafted by attorney KP Law of Boston, and the way in which the legislation will get through the state Legislature.  But Amherst Town Council President Lynn Griesemer cautioned that the entire process could take time, observing that the council filed special home-rule petition legislation in December 2020 to implement ranked-choice voting, or instant runoff voting, for elections, but that has not yet been adopted. "From the experience we're having with ranked-choice voting, it's nothing but frustrating," Griesemer said.  (Daily Hampshire Gazette)

An Open Heart That Never Closes Up.  Peace Seekers Celebrate The Life Of Peace Builder Paul Green by Julia Mendoza (7/25/22).  Lovers of peace filled the Montague Retreat Center on Sunday to celebrate the life of Paula Green, a "peacebuilder" whose decades of mentorship nurtured minds across the world. The Leverett resident's life work included founding the Karuna Center for Peacebuilding in Amherst, "an organization with international outreach dedicated to bridging deep divides, transforming violent conflict, and fostering reconciliation" in 1994, according to Green's obituary. She then launched Conflict Transformation Across Cultures (CONTACT) three years later "to train future peacebuilders" across the globe.  More recently, she founded Hands Across the Hills, "a residential dialogue and cultural exchange program that has garnered extensive national and international publicity," in an effort to foster togetherness between polarized parties during the United States' 2016 presidential election cycle. Green died at 84 on Feb. 21 as an "Unsung Hero of Compassion," a title officially bestowed upon her by the Dalai Lama in 2009. Her legacy includes an international following of those who cherish her philosophy and look to pay forward her work. (The Amherst Bulletin)

The Ko Festival Of Performance, A Valley Summer Theater Staple Since 1992, Will End This Summer by Steve Pfarrer (7/25/22). Along with the Green River Festival, one of the mainstays of the Valley's summer arts scene for years has been the Ko Festival of Performance, the alternative theater program that features playwrights and dramatists performing their own work, rather than actors staging someone else's play. As part of that artist-devised work, the Ko Festival has also long offered post-play discussions as a way of fully engaging its audiences — and they're popular enough, says longtime artistic director Sabrina Hamilton, that "some of the talks can go on longer than the plays." "We've always been a festival of ideas," she said.  But after 31 years, the Ko Festival, which this year takes place at Hampshire College July 22-31, is finally coming to an end. There are two regular productions, each with three performances, as well as a Story Slam on July 24. (The Amherst Bulletin)

Amherst Official Eyes Removal Of Agining Norway Maple Trees by Scott Merzbach (7/24/22). Amherst's famed Merry Maple tree, and two other aging Norway maple trees on the North Common in front of Town Hall, will be the subject of a hearing next month focused on their possible removal. Tree Warden Alan Snow scheduled the hearing for Aug. 9 at 5 p.m., with the Public Shade Tree Committee meeting in a virtual format. An in-person site visit, with residents invited to listen to Snow's observations about the trees, takes place a week earlier, Aug. 2 at 5:30 p.m.The possibility that the three trees, including one of the most iconic trees in town, would be cut down comes as the North Common is scheduled for an overhaul next year.The long-planned rehabilitation of the North Common, now at a cost of $1.8 million, is supposed to begin in 2023 and be complete the following year. The project includes removing the Main Street parking lot and replacing it with a plaza and landscaping, and improving the greenspace that has been prone to washouts. (Daily Hampshire Gazette)

Amherst School Board Finds Funds To Restore Art, Tech Teachers To Full Time by Scott Merzbach (7/18/22). Arts and technology teachers at Amherst's three elementary schools will resume working full-time schedules this fall, despite the Town Council's rejection of the School Committee's spending plan for the next school year. Even though the Town Council in June approved a $25.05 million fiscal year 2023 budget for the elementary schools, less than the $25.11 million requested by the School Committee, committee members at their June 28 meeting found the $53,400 needed to restore the positions. The committee voted unanimously to transfer the needed money from what is known as the control accounts, which has $623,571 in the proposed budget, to the salary line item in the $6.55 million available for regular education.The committee's decision means the teachers at Wildwood, Fort River and Crocker Farm schools will be back to full time, rather than the 80% positions that existed over the past school year. Extensive feedback from both parents and staff supported the idea of better integration of the subjects into the curriculum, and preventing staff departures for full-time jobs in other districts. (The Amherst Bulletin)

UMass Launches Chancellor Search by Steve Pfarrer (7/17/22). A search committee will begin meeting this week to find a successor to University of Massachusetts Amherst Chancellor Kumble R. Subbaswamy, who plans to retire at the end of the 2022-23 academic year. The 20-member committee, made up of faculty members, UMass alumni, staff, board of trustees members and two UMass students, will hold its first session Tuesday via Zoom at 2 p.m. UMass trustee and Springfield businessman Victor Woolridge, a UMass Amherst alumnus and current chair of the UMass Building Authority, will chair the committee, and Laura Haas, dean of the UMass Amherst Manning College of Information & Computer Sciences, will serve as vice chair. The committee includes Marcellette G. Williams, a former UMass Amherst chancellor, and eight professors, administrators and directors from the UMass campus. Committee members say they're launching a nationwide search for Subbaswamy's replacement and hope to build on the university's progress during his 10-year tenure in Amherst, during which UMass Amherst has risen to the No. 26 ranking among 209 public universities, according to the U.S. News & World Report Colleges Guide — an improvement from a No. 52 ranking in 2010, UMass officials say. (Daily Hampshire Gazette)

Amherst Police Investigate White Supremacist Flyers Found In Neighborhood by Scott Merzbach (7/14/22). Flyers from a white supremacist group, found on the ground in the Echo Village neighborhood over Independence Day weekend, are being investigated by Amherst police. On Sunday morning, the flyers from the group calling itself the Nationalist Social Club, a "pro-white, street-oriented fraternity," were turned over to police after being discovered by a woman walking her dog, said Police Chief Scott Livingstone. Livingstone said the flyers appear to be similar to those that have been distributed across the state, and may have simply been tossed out of a car window rather than targeting any specific resident. "We are asking that if any individuals in the Echo Hill neighborhood who may have captured anything suspicious on a home security system to contact us, as this is an open investigation," Livingstone said. (Daily Hampshire Gazette)

$4 Gas In Amherst. Ren's Mobil Switches To Gulf To Offer Lower Prices After Closing Pumps In Protest by Juliet Schulman-Hall (7/14/22). Ren's Mobil, a local gas station in Amherst that has been around since the 1970s, has reopened its pumps after closing them last month in protest of Mobil's increasing gas prices. Ren Gladu, the owner of the gas station who has been running the station for 49 years this month, said that they have reopened without any gas supplier affiliation but that they are using Gulf gas to serve customers.The gas station is selling gas for $4 regular, $4.35 for special and $4.75 for super, said Gladu, noting that that's the cheapest gas most people will find in the area. (MassLive)

Amherst Pelham School Committee Files For Mediator Amid Contract Dispute by Dylan Corey (7/13/22).  The Amherst-Pelham Regional School Committee (ARSC) has filed a petition for mediation after failing to reach a contract agreement with the Amherst Pelham Educators Association (APEA) over their last eight months of bargaining, according to a statement released by ARSC Chair Ben Herrington on behalf of the committee.The groups were unable to reach a consensus to use interest based bargaining and began traditional bargaining in March where each party crafts and presents proposals until eventually reaching an agreement."In their original proposal, the APEA requested compensation increases totaling over $3 million per year, or over $2.4 million more than what the school districts had budgeted," Herrington said in the statement. "Since then, our talks have focused on attempting to move toward a sustainable compromise solution that is more compatible with what our districts and towns can afford. At our last meeting on June 22, the APEA presented a new proposal that included compensation increases totaling over $15 million per year, an increase of $12 million over their original proposal and $14.4 million more than what is budgeted." The APEA did not respond to requests for comment as of press time. (The Amherst Reminder)

Amherst Appeals MassDEP's Overruling Conservation Commission On Wetland Parcel by Scott Merzbach (7/13/22). A state Department of Environmental Protection decision that overruled Conservation Commission findings about wetlands on properties at the corner of Fearing and North Pleasant streets is being appealed by Amherst officials. Through attorney A. Alexander Weisheit of KP Law in Boston, the town on June 30 requested an adjudicatory appeal of the superseding order of resource area delineation, also known as a SORAD, that was recently granted to 52 Fearing Street LLC, a corporation managed by local developer Barry Roberts. In the correspondence to the Office of Appeals and Dispute Resolution, the town contends that revised delineations of bordered vegetated wetlands on the properties at 52 Fearing and 336 and 346 North Pleasant, provided to the state agency, were missing from the original plans brought to the commission in July 2021. The commission made its decision last fall. "MassDEP's SORAD incorrectly approved certain flagged resource areas as bordered vegetated wetland when they are in fact identifying top of bank to an intermittent stream," reads Weisheit's introduction to the appeal. (Daily Hampshire Gazette)
Amherst Swears In New Community Responders by Scott Merzbach (7/11/22). At a community barbecue in May welcoming Earl Miller as director of the town's civilian, unarmed alternative to police for some nonviolent emergency calls, Kenneth Meikle was encouraged to apply to be one of the community responders.Several weeks later, after speaking to Miller, being introduced to the concepts behind the new public safety department and understanding how he could be a role model in the position, Meikle is one of eight people making up the four multiracial teams for the Community Responders for Equity, Safety and Service hitting the streets later this summer."This is about making everyone happy and safe living in this community," Meikle said, moments after the 13-year Amherst resident was sworn in by Town Clerk Susan Audette at a ceremony held before town officials, police officers and firefighters and community leaders at the Bangs Community Center on Tuesday morning. "I'm excited to help the community and identify ways to get past issues without having people going to jail." Meikle brings experience to the job as a cook and from the Department of Mental Health, where he has worked with people with disabilities. (The Amherst Bulletin)