COVID-19 Bivalent Booster Vaccine Offered In Amherst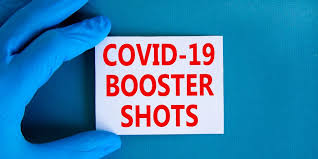 Source: amherstma.gov
The Town of Amherst will be offering two Pfizer Bivalent Vaccine Clinics in September at the Bangs Community Center, located at 70 Boltwood Walk in Amherst on Thursday, September 15 and Thursday, September 22 from 12pm-4pm. The vaccines are available for those ages 12 and up who have received COVID-19 vaccine base does.

Appointments are strongly encouraged. Register here. Walk-ins will be accepted. Please expect a wait and please bring your health insurance and COVID vaccine card.
The vaccine is available elsewhere as well – UMass, Northampton Health Dept., and local pharmacies. Find other locations for vaccines here.

Rapid Antigen Tests
The Health Department will continue to distribute from the Bangs Center, Monday – Friday 10:00 a.m. – 2:00 p.m. The department is expecting a large shipment of tests and when they arrive, they will be shared with community partners such as Amherst Survival, Craig's Doors and other social services that will aid in distribution.
Questions?
Contact Amherst Public Health at 413-259-307