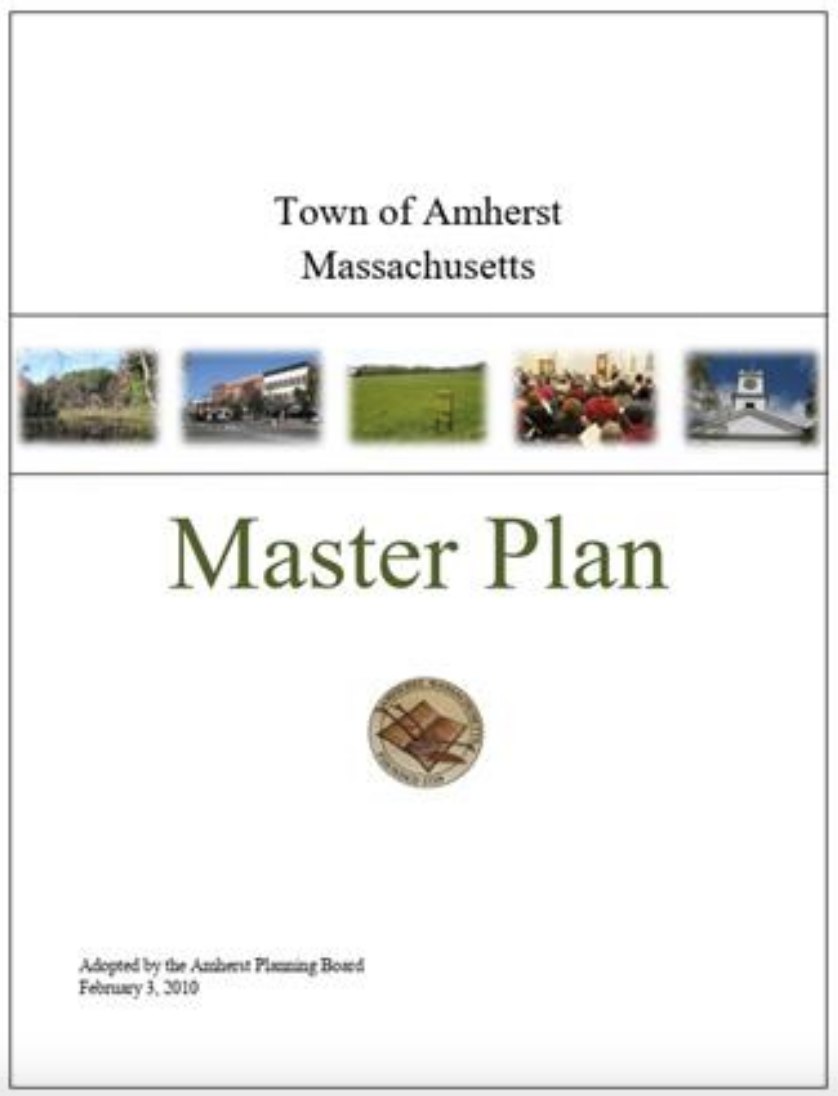 The Town Council will hold its annual review of the town's Master Plan prior to their scheduled Council meeting on Monday September 19. The review is scheduled to begin at 5:30 p.m. with a "Primer on the Master Plan" presented by Planning Director Christine Brestrup and will be followed by a Public Forum at 6 p.m. Members of the public may attend virtually via Zoom, at https://amherstma.zoom.us/j/81207123416, or by phone by calling (301) 715-8592 (enter webinar ID: 812 0712 3416), or in person. The meeting will also be live broadcast on Amherst Media channel 17 and at https://amherstmedia.org/live-stream.
The Master Plan has not been revised since 2010. The current version can be found here.. The Master Plan offers a "blueprint" for the long-term future of the town. It is required by Massachusetts General Law, and the Amherst Home Rule Charter, section 2.13 mandates a public forum on the Master Plan yearly. The Master Plan contains chapters on goals, land use, demographics and housing, economic development, natural resources, open space and recreation, transportation and circulation, services and facilities, and implementation..
Here is a link to the meeting agenda.
This is the first meeting of the Town Council since the start of the pandemic where the public may attend in person, as voted by the Town Council on September 12.
Here are links to a summary of the discussion from 2020 and 2021