Opinion: Additional Borrowing For The Jones Library — How Much Is Too Much?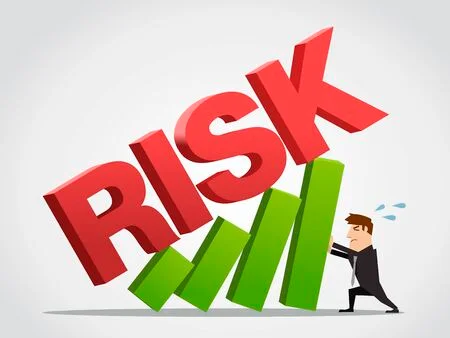 By Art and Maura Keene
This week the Town Council voted 8-5 to green light moving forward with the Jones Library expansion/demolition project. Architects will now develop a final design for the 63,000-square-foot library with additional design costs of between $1.4M and $2M. Town Manager Paul Bockelman has been instructed to negotiate a new memorandum of understanding (MOU) with the Jones Library trustees that will specify their obligations to the town in moving forward. It is expected that the memorandum will include a commitment on the part of the trustees to pay design costs incurred between now and the final bid if the town council decides to pull the plug on the project because escalating costs have made it unaffordable. The new memorandum will not include the trustees' previous pledge of their endowment, currently valued at $8.2M, to serve as collateral for any shortfall in their fundraising efforts. Final bids will be received in December of 2023, and a newly elected council will then vote on whether to move ahead to hire a contractor.
Six of the eight councilors who voted in favor of proceeding to a final bid (DeAngelis, Griesemer, Hanneke, Lopes, Miller, and Steinberg) acknowledged that, with costs escalating, it is possible that the project could become prohibitively expensive, and in that case, the town would need to back out of the project. Two councilors (Devlin Gauthier and Bahl-Milne) seemed to indicate that the town had no option except to complete the project regardless of the cost. Those favoring moving forward offered considerable faith in the ability of fundraisers and our state representatives to find the necessary funds to cover the escalating costs. But none of these councilors seemed willing to state their opinion on how much is too much.

Answering this question – how much additional debt for the library are you willing to impose on the town – should not require waiting until final bids come in. Each councilor, as part of their due diligence, ought to have done some calculation of how much more they are willing to pay, and what other programs and projects will be impacted by additional borrowing. Of course they might say they can't answer those questions because they don't know how additional borrowing might impact other budget lines or other capital plans. And we are somewhat sympathetic with their dilemma because we too do not know how other things that we need and value will be impacted by further borrowing. But we can make some educated guesses, and so can town officials.
The town manager and the council have refused to undertake a risk analysis, modeling for us how additional debt might reverberate through the budget and impact other important spending and other valued programs. Is it possible we might have to postpone construction of a new DPW and firehouse for more than a decade? Is it possible that the town would need to draw down its surplus, which could deplete money targeted for reparations? Is it possible that taking on additional debt could impact voters' willingness to approve what is looking like a pretty hefty override for the new elementary school? Is it possible that substantial borrowing would threaten the existence of our new CRESS and DEI departments? Finance Committee Chair Andy Steinberg hinted at that possibility when he said that he worried that these programs might threaten the town's ability to fund the library and our other three "priority capital projects". Is it possible that we won't see improved facilities for our substantial senior population in our lifetimes? And how will more debt impact our already meager roads and sidewalks budget?

These things are not unknowable, and they can be modeled with greater precision than we have been given for the library's fundraising plan. Indeed, Finance Director Sean Mangano has been working for the past 18 months on a model for how capital projects will affect the budget at various project costs and starting times.
Taxpayers are entitled to know what each town councilor, and indeed what the town manager and finance director, think is too much and we call on each of these folks to answer that question now. And we call on the town to undertake that risk analysis to let us know what effects additional borrowing of various sums and their accompanying debt service will be. Let's ask what an additional $5M, $10M, $20M, and $40M of borrowing would have on future town budgets. The current cost estimate for completing the library is now $10 to $17M more than the last cost estimate from March of 2022, and the beginning of construction is still 18 months away. Remember, the town will have to authorize borrowing of the full cost of the library final bid up front and will then be reimbursed for that borrowing by whatever funds the Friends of the Jones can raise and by whatever relief (if any) is delivered by our state reps. And that reimbursement will happen as late as two years after construction is completed. In the meantime, the town is responsible for all the debt service and any shortfall in fundraising. 
So councilors, please tell us. What do you think we can afford? How much is too much? And if you can't answer that question now, let's make sure that you get the information that you need in the near term, so that you can give us an answer. Budget season is upon us, and so these are appropriate seasonal considerations. And while you are at it, let's have a discussion of how bad things could get. We've heard over the last several weeks how great things will be if all of the fundraising pieces fall perfectly into place. But what if they don't? What does a bad scenario look like? How about the worst case? Due diligence demands that we consider those possibilities as well.
Please keep this in mind. The original cost estimate for the North Amherst library in 2018 was $500,000. The final cost estimate in December of 2021 was $1.2M The lowest bid submitted only two months later was $2M. We have every reason to suspect that the cost of the Jones expansion/demolition will come in at well above the current estimate of $53M.

Art Keene is Emeritus Professor of Anthropology at UMass. He was a town meeting member for 20+ years. He has lived in Amherst since 1982. He is Managing Editor of The Amherst Indy
Maura Keene is a retired obstetrician-gynecologist at BayState Health Systems. Her four children are graduates of the Amherst schools. She has lived in Amherst since 1982. She is a frequent contributor to The Amherst Indy.