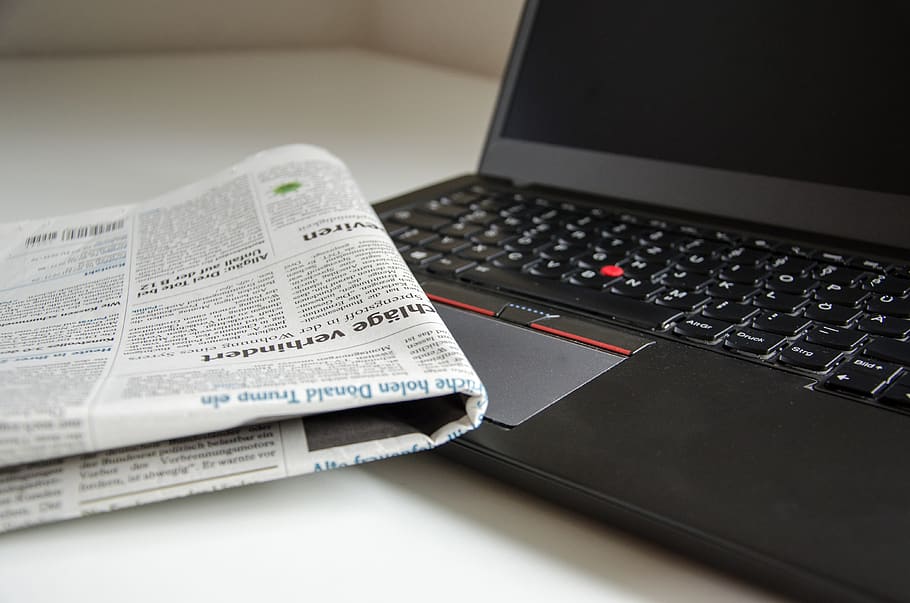 This feature offers links to selected articles that might be of interest to Amherst readers. If you have read something that you think is worth sharing, please post the link in the comments section below.
Featured Articles This Week
There are some pretty scary stories coming out of Florida as Governor Ron DeSantis advances his authoritarian agenda. This is evident in the state's emerging education policies as the two stories we feature indicate. In the first, DeSantis has informed that College Board that AP African American History courses are banned in Florida because they lack any educational value and violate the state's "anti-woke" "anti-CRT" laws. The second story outlines DeSantis' intention to replace, in the matter of a few short months, the current curriculum of New College, the state's honors college, with a Christian nationalist curriculum modeled after that of the notorious Hillsdale College in Michigan. DeSantis and his allies view this takeover as a rehearsal for what they might do with public education nationally.
Also below are recommended stories on the environment, recycling, trends in police violence, and as usual, a roundup of local stories that we were unable to cover in the Indy.
FEATURED ARTICLES ON EDUCATION
Ron DeSantis Bans African American Studies From Florida Schools by Abebe Clayton  (1/19/23). Ron DeSantis, Florida's Republican governor, has rejected a new advanced placement course in African American studies from being taught on high school campuses. He argues that the course violates state law and "lacks educational value". This move is the latest in a series of actions to keep conversations and lessons about race, sexuality, and gender identity off the state's school campuses. DeSantis officially banned the course in a letter from the state education department to the College Board, the organization that administers college readiness exams like the Scholastic Aptitude Test (SAT). They also oversee advanced placement (AP) courses, which allow students to earn college credits in subjects like English and chemistry. (The Guardian)

DeSantis Allies Plot Hostile Takeover Of Liberal College by Michelle Goldberg (1/9/23). New College of Florida has a reputation for being the most progressive public college in the state. X González — a survivor of the Parkland school shooting who, as Emma González, became a prominent gun control activist — recently wrote of their alma mater, "In the queer space of New College, changing your pronouns, name or presentation is a nonevent." In The Princeton Review's ranking of the best public colleges and universities for "making an impact" — measured by things like student engagement, community service, and sustainability efforts — New College comes in third. Naturally, Gov. Ron DeSantis of Florida wants to demolish it, at least as it currently exists. On Friday, he announced six new appointments to New College's 13-member board of trustees, including Chris Rufo, who orchestrated the right's attack on critical race theory, and Matthew Spalding, a professor and dean at Hillsdale College, a conservative Christian school in Michigan with close ties to Donald Trump. (A seventh member will soon be appointed by Florida's Board of Governors, which is full of DeSantis allies.)The new majority's plan, Rufo told me just after his appointment was announced, is to transform New College into a public version of Hillsdale. "We want to provide an alternative for conservative families in the state of Florida to say there is a public university that reflects your values," he said.  (New York Times)

CLIMATE /ENVIRONMENT/ RECYCLING
Why Gas Stoves Actually Matter by Emily Atkin (1/19/23). Like plastic straws, gas stoves represent an easy way to begin talking about a massive and generally unseen climate problem. When we're talking about the problem with gas stoves from a climate perspective, what we're really talking about is the problem with leaking methane. Methane is a powerful greenhouse gas that is 80 times more effective than carbon dioxide at warming the atmosphere over a 20 year period. According to the U.N., "Methane has accounted for roughly 30 percent of global warming since pre-industrial times and is proliferating faster than at any other time since record keeping began in the 1980s."Methane also makes up about 95 percent of consumer-grade natural gas—meaning methane is what's leaking from your stove every time you turn on the burner before it ignites. It's also leaking from fittings and connections to your stove, even when it's off. (Heated)
England Bans Some Single Use Plastics by Christianna Silva (1/15/23). England has good news for the environment and terrible news for whoever has to do the dishes after a child's birthday party.A range of single-use plastics including plates, trays, bowls, cutlery, balloon sticks, and other polystyrene cups and food containers will be banned as of October 2023 in England, the Environment Secretary Thérèse Coffey announced in a press release on Saturday(Opens in a new window)."We have listened to the public and these new single-use plastics bans will continue our vital work to protect the environment for future generations," Coffey said in a statement, adding that she is "proud" of the work she has already done to help the environment, including banning microbeads and restricting the use of plastic straws and stirrers.England uses about 2.7 billion items of single-use cutlery and 721 million single-use plates every year but just one in ten are recycled, according to an estimate cited by the environment ministry. The amount of single-use plastics we use has tripled globally since the start of the pandemic, according to (Opens in a new window)earthday.org(Opens in a new window). These kinds of plastics end up filling oceans, lakes, and rivers, piling up on land, and becoming major sources of greenhouse gas emissions. (Mashable)
US Greenhouse Gas Emissions, Which Need To Be Plunging As We Head To 2030, Rose Again In 2022 by Meteor Blades (1/12/23). The Rhodium Group reported Tuesday that instead of falling, greenhouse gas emissions rose 1.3% last year in the United States—the world's second-highest emitter overall and number one emitter per capita. That was not as bad as the rise in 2021, but &$#!¡*@….Over the past few years, the COVID-19 pandemic has shifted the underlying forces that shape the carbon intensity of the economy. In 2019, the downward trend in coal consumption helped to reduce GHG emissions, despite GDP growth. In 2020, the pandemic had a significant impact on the economy, causing GDP to decline by 5.9% and emissions to drop by 10.6% compared to 2019, the largest decrease in emissions since the 2008 recession. However, in 2021, GHG emissions rebounded faster than economic growth—GHG emissions rose by 6.5%, while GDP rose by 5.9%—primarily due to an increase in coal generation and a modest recovery in transport demand. By contrast, in 2022 GDP growth outpaced the increase in GHG emissions. […] This reversal in 2022 was primarily driven by a drop in emissions from the electric power sector, mostly due to the displacement of coal by natural gas and an increase in renewable energy (Figure 2). Outside of the power sector, emissions increased slightly. The most significant increase was seen in direct emissions from buildings, which rose by 6% and was the only sector to rebound to pre-pandemic levels (Figure 3). This was largely due to increased energy consumption for heating in homes, as 2022 reported below-average winter temperatures. (Daily Kos)
How A Central Ohio Community Got People To Eat Their Leftovers. By Susan Shain (1/1/23). The average U.S. household wastes nearly a third of the food it buys. This community is nudging its residents to change their habits. When food is composted, it releases less of the potent greenhouse gas methane than when it decomposes in landfills. (New York Times)

Leading By Example: Northampton's Climate Change Mitigation Work Years In The Making by Brian Steele and Alexander MacDougal (12/26/22). As the region continues to rack up new temperature records, the city's far-reaching, all-hands-on-deck approach to battling climate change has altered streetscapes and citizens' daily routines, as well as the scope and role of government.To fight what they believe is an existential threat to the planet, city leaders have worked for years to lower carbon emissions by diversifying transportation options and infrastructure, reducing the carbon impact of existing buildings and new construction, planting and maintaining trees, improving stormwater and flood control, and a long list of other priorities that involve every arm of local government.The targets set by Northampton are more ambitious than the state's goals, as is made clear in a series of documents that lay out a path to total carbon neutrality in the city by 2050, the date that Massachusetts is seeking neutrality only for the building sector. Those city plans, however, were developed under previous Mayor David Narkewicz and incumbent Mayor Gina-Louise Sciarra has chosen to aim for full carbon neutrality by 2030 instead. (Daily Hampshire Gazette)

100% Clean Energy In Massachusetts By 2030? Climate Activists Have Suggestions by Alison Kuznitz (12/26/22). The incoming Healey-Driscoll administration can strive to achieve its urgent climate resiliency goals by focusing on electric vehicle infrastructure, building retrofits and solar panel installations, among other tactical strategies.In a letter to Gov.-elect Maura Healey's climate change transition policy committee, a group of academics and environmental activists provided a framework for the new administration to reach its 100% clean energy goal by 2030.The incoming administration should increase the commonwealth's renewable portfolio standard by boosting the production of wind and solar, plus other renewable energy sources, said the Renewable Energy Advisory Committee, which provides guidance to the statewide advocacy organization Environment Massachusetts.For Healey to reach her goal of deploying 10 gigawatts of solar energy by 2030, the commonwealth would need to install 1 million solar roofs. But the committee cautioned delays and "arbitrary fees" could hinder that feat. (MassLive)

Was 2022 Good For The Climate Fight? Five Massachusetts Leaders Weigh In by Dharna Noor and Sabrina Shankman (12/26/22). As 2022 began, Massachusetts' climate world was gripped by fear and frustration over the presumed death of Build Back Better, the massively disappointing 2021 UN climate talks, and the failure of two key piecesof the state's energy transition plan. But now, as the year comes to a close, climate advocates are looking back on some key wins. The federal and state government passed groundbreaking — if insufficient — clean-energy policies. Massachusetts elected a new governor with a history of climate advocacy. And environmental justice advocates notched big victories, like the probable defeat of a controversial wood-burning power plant. It wasn't all so rosy. New England endured devastating drought and heat. Battles over the siting of infrastructure persisted. And Massachusetts came nowhere close to meeting all of its climate goals. Still, compared with this time last year, things just might be looking up — depending on who you ask. We asked five experts about the year that was, and what to look forward to in the year ahead. (Boston Globe)

Boston's New Curbside Composting Program Is Here. The Demand's Been There For A Long Time by Hannah Reale (7/29/22). Boston's curbside composting program kicks off Monday, with thousands of households set to have their food scraps picked up for free in a city-run program.The program will ramp up over the next three years with more households, part of Boston's push to recycle 80% of all waste by 2035. Industry experts say the demand has long been here, with paid private programs that can cost more than $10 a week filling the gap. Now some residents will have food scraps like produce, coffee grounds, eggs and meat collected for free to be turned into compost and converted into energy.The city is also expanding Project Oscar, launched in 2015, which currently has 15 bins across the city where residents can drop off their food waste. By the end of the summer, there will be 20 to 25 sites in total, with new sites to bring scraps at local gardens and farmers markets. (WGBH)
Plastic Recyling Doesn't Work And Never Will Work by Judith Enck and Jan Dell (5/30/22). Americans support recycling. We do too. But although some materials can be effectively recycled and safely made from recycled content, plastics cannot. Plastic recycling does not work and will never work. The United States in 2021 had a dismal recycling rate of about 5 percent for post-consumer plastic waste, down from a high of 9.5 percent in 2014, when the U.S. exported millions of tons of plastic waste to China and counted it as recycled—even though much of it wasn't. Recycling in general can be an effective way to reclaim natural material resources. The U.S.'s high recycling rate of paper, 68 percent, proves this point. The problem with recycling plastic lies not with the concept or process but with the material itself. The first problem is that there are thousands of different plastics, each with its own composition and characteristics. (The Atlantic)

POLICING AND POLICE VIOLENCE
Record Number of Police Killings In 2022, Show Need To Continue Organizing For Abolition by Austin C. McCoy (1/15/23). Law enforcement killed a record number of Americans in 2022, two years after the largest racial justice uprising in the U.S. According to the Mapping Police Violence database, police slayed 1,183 people in the U.S. last year. Of those murdered, according to the database, 25 percent were Black, although Black people make up less than 13 percent of the national population. One would think, in a post-George Floyd "moment of reckoning," that a record number of police killings would garner more attention, especially in an election year. But would an average American recognize the names of Kiaza Miller, Mable Arrington or Joshua Leon Wright? Probably not. Instead of a reckoning, we are living in a moment of reaction. This is evident in Republican attempts to discredit demands to defund the police through fear mongering around crime. Republican candidates and PACs spent millions of dollars flooding the airwaves with looped images of violence, property theft and destruction in their "law and order" campaigns during the midterm election cycle. Some of the ads were so flagrantly racist and demonizing that they inspired some journalists to recall the Willie Horton ad, George H.W. Bush's infamous campaign spot designed to portray Democratic presidential nominee Michael Dukakis as "soft" on crime. (Truthout)

Three Police Killings In One Week Expose LA's Deadly Response To Mental Health Crisis by The LA Times Editorial Board (1/13.22). At least a third of fatal police shootings involve victims who were in mental health crisis or impaired by substance use. So it's not surprising that there was evidence of psychosis or other problems that affected the behavior of the two men shot dead by Los Angeles police officers, and a third who died after being repeatedly stunned by officers, in the first week of 2023. Not surprising, and not acceptable. The Los Angeles Police Department is supposed to be ready for these kinds of encounters, with training, tactics and procedures that diminish the chances that anyone — the suspect, the officer, bystanders — will come to harm. But officers still kill too many people in crisis. That's most achingly evident in the police killing of Takar Smith on Jan. 2. Body-cam video, released unusually early by Chief Michel Moore because of his concerns about all three cases, shows the final moments of the encounter with police and gives a hint of the danger at the scene, where Smith wielded first a chair and then a butcher knife.But what troubled Moore, and what should trouble all of us, is not necessarily police conduct at the scene, but the fact that officers had advance notice that Smith was in the midst of a mental health crisis. His wife said so when she went to the Rampart station to report that he was violating a restraining order and would not leave the home. She told the officers who responded. They should not have entered the home without a mental health worker. (Los Angeles Times)
Teacher And Cousin Of Black Lives Matter Founder 'Tased To Death' By LAPD by Sam Levin (1/12/23). A cousin of Black Lives Matter co-founder Patrisse Cullors was killed by Los Angeles police after he got in a traffic accident and officers who showed up repeatedly Tased and restrained him in the middle of the street, according to body-camera footage and his family's account. Footage from the 3 January encounter released on Wednesday showed that Keenan Anderson, a 31-year-old high school teacher and father, was begging for help as multiple officers held him down, and at one point said, "They're trying to George Floyd me." One officer had his elbow on Anderson's neck while he was lying down before another Tased him for roughly 30 seconds straight before pausing and Tasing him again for five more seconds. "My cousin was asking for help, and he didn't receive it. He was killed," Cullors told the Guardian after watching the LAPD footage. "Nobody deserves to die in fear, panicking and scared for their life. My cousin was scared for his life. He spent the last 10 years witnessing a movement challenging the killing of Black people. He knew what was at stake and he was trying to protect himself. Nobody was willing to protect him." (The Guardian)

Tragic Traffic Stops Have Led To Reforms Across The Country by Dana Searles and James Doyle Brown Jr.  (12/22/22). Only a few of America's more than 19,000 municipalities — including Philadelphia, Pittsburgh, Minneapolis, Brooklyn Center, Seattle, Los Angeles and Lansing, Michigan — have taken steps to abolish low-level traffic stops. Virginia is the only state to do so. Philadelphia banned such stops on Oct. 14, 2021, with the Driving Equality Policy, which took effect three months later. In April 2022, Pittsburgh followed. "I've been pulled over more times than I can count, and, for me, not only is it something that can often be humiliating, we know that the numbers tell us that it does not deter crime," said Isaiah Thomas, a Philadelphia City Council member. "It puts us in a position where we're destroying the relationship between communities of color and law enforcement."In Virginia, lawmakers moved in late 2020 to ban so-called pretextual stops, which is when police pull over a driver for a violation such as dark window tint or defective taillight and use the stop to question the driver about other crimes, such as carrying guns or drugs. "So many of these high profile cases were police conducting pretextual stops," said Brad Haywood, executive director of Justice Forward Virginia, "and then getting freaked out and then killing someone." (NonDoc)

US Police Have Killed Nearly 600 In Traffic Stops Since 2017 by Sam Levin (4/21/22). Police in the US have killed nearly 600 people during traffic stops since 2017, with the deaths continuing apace this year, a review of national police violence data shows. The numbers add urgency to the growing push from advocates to prevent deadly stops and remove officers from traffic enforcement following the police killing of Patrick Lyoya, a Black Michigan man, earlier this month. Encounters with police during traffic stops, including minor infractions, disproportionately harm people of color, according to data collected by Mapping Police Violence, a non-profit research group, which argues that armed police should not be involved in many of these cases. (The Guardian)

LOCAL NEWS ROUNDUP
Amherst Pelham Regional High School Principal: Fewer Fights But Cell Phones and Vaping Still An Issue by Jim Russell (1/19/23). There is less fighting at Amherst-Pelham Regional High School compared to 2021-2022 academic year, Principal Talib Sadiq told the Regional School Committee at its Jan. 17 meeting. Sadiq said the vast majority of students don't engage in violence. Rather, about a dozen students, mostly freshmen and sophomores, were instigators and the decline was brought about by greater diligence of staff and other mitigation measures."There's definitely less fighting," Sadiq said at Jan. 17 meeting, adding: "We know who those students are."In April 2022, Amherst Police Department said it was actively investigating alleged assaults that happened at the school and Sadiq told parents in a letter that he heard accounts of some students fearful to walk the halls and use the bathrooms.The school closed for a day in September after some fires were set in some boys bathrooms.Sadiq told school committee Tuesday that one thing the educators discovered is that when a student genuinely connects with at least one adult staff member, feelings of psychological safety can take root, and that this has been beneficial. (MassLive)

Mandela's Grandson Celebrates King's Legacy At UMass by Emily Thurlow (1/17/23). The light from the torch for social justice burned bright as the legacy of Martin Luther King Jr. was celebrated at the University of Massachusetts on Tuesday morning. The inaugural "Martin Luther King Jr. Day of Racial Healing Community Brunch" was the first event the institution has held to celebrate the historic civil rights leader on campus, according to Alaina Macaulay, senior director for inclusion and strategic engagement. In illustrating that legacy of social justice, the university hosted activist Ndaba Mandela, grandson of Nelson Mandela, South African anti-apartheid activist and the first democratically elected president of South Africa, as its featured speaker for the event."Nelson Mandela had a long walk to freedom, yet his footprints still remain. Following in the footsteps of his beloved and iconic grandfather, Ndaba Mandela has taken the torch and ran with it," said Macaulay. "Today, Nelson Mandela's legacy lives on in Ndaba and continues to keep this beacon of hope bright, fueling an inspiring message that one person can indeed make a difference."Ndaba Mandela is the co-founder and co-chairman of the Africa Rising Foundation, an organization dedicated to promoting a positive image of Africa around the world and to increasing its potential for growth in the areas of education, employment and international corporate alliances for profit and partnership. He is also the longest-serving global ambassador to UNAIDS, which seeks to end discrimination around HIV/AIDS. (Daily Hampshire Gazette)
Jones Library Receives Grant For Beginners' English Classes by Rory Liddy (1/17/23). The Jones Library recently received a $121,000 grant over two years from the United States Citizenship and Integration Services (USCIS), a department within the Department of Homeland Security. The grant will fund classes teaching English to older immigrants with the eventual goal of achieving U.S. citizenship.Lynne Weintraub, the ESL/Citizenship coordinator for the Jones Library said that this year USCIS decided to try something new with its grant funding, which led to the library receiving the grant."USCIS has grants for programs that provide citizenship preparation, and this year, in addition to just citizenship preparation classes they're also funding what they call 'Innovations.' This is funding that is aimed at helping students who may have gotten left out in the past, who need some kind of special assistance in order to become citizens. That's what I'm [teaching]," Weintraub said. The curriculum will be tailored to its target demographic. It will be available to similar educators nationwide as an example of how to teach older immigrants English. (Amherst Reminder)
Amherst Resident Turns To GoFundMe To Raise $1k In Effort To Access Communications Of Town Officials by Scott Merzbach (1/15/23). A resident seeking a variety of communications from town officials over the past several months is providing the town the money to begin the process of getting text messages, rather than appealing to the state's supervisor of public records or going to Superior Court. Vira Douangmany Cage, a former member of the School Committee and a candidate for Town Council in 2021, said Friday that she made a $300 payment to the town clerk, as the town's records access officer, "to get the ball rolling in fulfilling my complete records request." Cage is asking for all emails, texts and other written correspondence between Town Council President Lynn Griesemer and the town's Police Department since July 5, when officers responded to a late-night gathering of youths on Main Street. Cage also has requested similar communications between Griesemer and her fellow councilors during the last two months of 2022. Earlier, Town Manager Paul Bockelman said it was uncertain the cost for doing this, but that Griesemer would have to turn over her cellphone to a private company handling the extraction of data. The $300 was the initial fee. (Daily Hampshire Gazette)

Critic Of Amherst Officials Irked At Fee For Records Request by Scott Merzbach (1/12/23). A vocal critic of some members of the Town Council and government officials is describing the town's latest action to charge her more than $300 to fulfill a public records request "petty and unfortunate."Vira Douangmany Cage of Longmeadow Drive last month requested all emails, texts and other written correspondence between Town Council President Lynn Griesemer and the town's Police Department since July 5, when officers responded to a late-night gathering of youths on Main Street. Cage also has requested similar communications between Griesemer and her fellow councilors during the last two months of 2022. In response to Cage's Dec. 20 public records request, Town Clerk Susan Audette, as the town's records access officer, informed Cage last week of the cost associated with providing the information.Audette provided a preliminary estimate of $612.50 to complete the work on the records, though the initial $312.50 fee for the email and written correspondence is being waived by the town. Cage will have to make a $300 payment before town personnel begin extracting text message data, a cost that could rise depending on the amount of time needed to extract messages. (Amherst Bulletin)

Hot Commodity: Liquor License Up For Grabs In Amherst by Scott Merzbach (1/12/23). With the first all-alcohol, off-premises liquor license back in the town's hands in recent memory, those interested in opening a new package store in Amherst are invited to begin submitting applications to obtain it.Town officials announced last week that due to University Liquors, 6 University Drive, relinquishing its license for failure to get paperwork completed by a Nov. 30 deadline, the Board of License Commissioners can accept and then act on new requests made for this license. The license allows for the sale of beer and wine, as well as hard liquor. Amherst is limited to eight licenses in that category and those licenses typically have significant value, with licenses periodically being dealt as part of private transactions. One such license is believed to have recently sold for $100,000.The remaining seven businesses that hold all-alcohol, off-premises licenses are Amherst Wines and Spirits, Big Guy Liquors, R&P Package Store, Russell's Liquors, Cousins Market, Spirit Haus and Watroba's Liquors. Applications are due to the Amherst Inspection Services at Town Hall by Feb. 22 at 4:30 p.m. (Amherst Bulletin)