Reparations Assembly Again Challenged By Outside Activists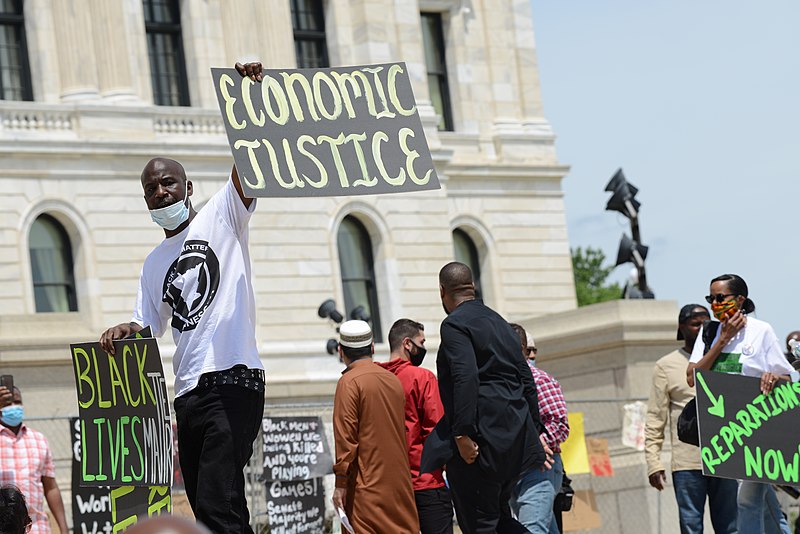 Report On The Meeting Of The African Heritage Reparations Assembly (AHRA)
This meeting was held over Zoom and was recorded. It can be viewed here.
Present
Michele Miller (Chair), Debora Bridges, Hala Lord, Alexis Reed, Irv Rhodes, and Amilcar Shabazz. Absent: Yvonne Mendez
Staff: Pamela Nolan Young (Director of DEI Department) and Jennifer Moyston (Assistant DEI Director)
Jennifer Moyston began the meeting by reporting that the programs for the Day of Racial Healing on January 17 were extremely successful. There was a morning program for staff at the Jones Library and an evening program for the public at the Amherst Survival Center. Both were well attended. CRESS responders facilitated the evening program, and guidance was provided by the Kellogg Foundation. The town plans similar events at least every other month.
Miller announced that she will participate in a virtual forum on reparations sponsored by Amherst Neighbors on Thursday, February 2 from 4 to 5:30 p.m. She will be joined by AHRA member Dr. Amilcar Shabazz and long-time reparations supporter and Amherst resident Kathleen Anderson. Register for Zoom link here.
AHRA Finalizing Plans For Community Survey
The assembly is planning to work with the Donahue Institute of UMass to develop and implement a survey of African Americans in Amherst. Assembly members were encouraged to submit questions, and Miller and Irv Rhodes will meet with Donahue's Kerry Spitzer to develop the survey. There was a general consensus that the survey should not be limited to African Americans, although they should be the primary focus. There will be the opportunity for respondents to remain anonymous, but there will be a place to check off racial identity.
Moyston spoke for having the survey be available on paper, as well as on-line. Alexis Reed agreed that it would reach a wider audience if paper copies could be distributed at public buildings and businesses. Moyston also suggested having a flyer with a QR code to post around town. All stressed that a special effort should be made to contact students on the three campuses.
Out Of Town Activists Criticize Survey Plans
Public comment at the meeting was commandeered by several activists from the US Freedman Project. Ciara Crosby, Jaylynn Conway, Antonia Edwards, and Kash Gaines argued that reparations should be limited to descendants of chattel slavery, and that white people should not be allowed to participate in a survey and influence the payment of reparations. Crosby said, "A person should not be able to get off a plane from Africa and claim money owed to us." Another commenter stated that she has heard that reparations are meant to end racism, but "that is false." Gaines said that a calculation of lost wealth to descendants of slavery estimated that each Black descendant in San Francisco would be owed $5 million in reparations to compensate for the past 400 years. Boston activists attended an AHRA meeting a month ago where they also challenged eligibility criteria for reparations.
HR 40 Again Filed In 2023 US House
According to Shabazz, an improved version of HR 40, was reintroduced to the U.S. House on January 9. The bill has 75 sponsors, including U.S. Representatives Jim McGovern and Ayanna Presley. The proposed bill creates a commission to study reparations to descendants of those enslaved in the United States or its territories. Many organizations also sent a letter to President Biden urging him to create the commission by executive order, because it is unlikely to pass the senate.
Gaines criticized HR40 as well, saying that the bill paid a salary to the commission members that would detract from reparations and had no time limit set for making recommendations.
The AHRA will meet again on Monday, January 30 from 2 to 4 p.m. to further discuss the community survey.