Planning Board And Public Offer Critiques Of Proposal To Ease Permitting Of Multifamily Housing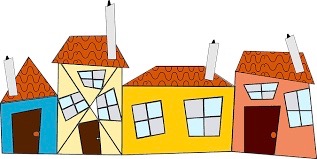 Report On The Meeting Of The Amherst Planning Board, February 15,2023
This meeting was held over Zoom and was recorded. It can be viewed here. 
Present
Doug Marshall (Chair), Bruce Coldham, Thom Long, Karin Winter, Janet McGowan, and Andrew MacDougall. Johanna Neumann was absent.
Staff: Chris Brestrup (Planning Director), Nate Malloy (Planner), and Pam Field-Sadler (Assistant)
Six members of the public were present on Zoom.
Planning Board Members Voice Concerns About Proposed Duplex/Triplex/Townhouse Zoning Changes
The Planning Board (PB) continued its discussion from February 1 on the zoning changes proposed by Town Councilors Mandi Jo Hanneke (at large) and Pat DeAngelis (District 2) . Hanneke was present for the first part of the meeting to answer questions. She presented the proposed changes to the Zoning Board of Appeals on February 9 and February 16 (add link when available).
Feedback on the proposal began with Town Planner Nate Malloy suggesting that the changes for relaxed permitting and allowing multifamily housing in most zoning districts begin in the General Residence (RG) and Village Center Residence (RVC) districts, and hold off implementing them in less dense areas.
PB Chair Doug Marshall agreed with Malloy. He said that applying these changes in outlying districts would contribute to sprawl, but perhaps increased density of housing could be permitted near some main roads and near bus routes. He also foresaw problems when duplexes that have been permitted as being owner-occupied are sold and become nonowner-occupied. He wondered if a new permitting process will be needed. Hanneke said that there will be a deed restriction on the property, so that it will have to remain owner-occupied.
PB member Thom Long also agreed with testing the proposed changes in certain zones to obtain data as to whether the changes accomplish what they are intended to do — increase affordability and diversity of housing, and help combat climate change by encouraging density. PB member Janet McGowan concurred and noted that the removal of design standards for multifamily housing in residential neighborhoods goes against the Master Plan. She also thought that townhouses are like apartments, which are not allowed in the limited density and outlying residential (RLD and RO) zones, and are allowed by special permit in the RG zone.
A limited roll out of the changes was also endorsed by PB members Andrew MacDougall and Bruce Coldham. Both expressed doubts that the purported aims of the proposals would be accomplished, and both spoke for design standards for multifamily housing.
Planning Director Chris Brestrup said that in general, the zoning bylaw does not specify ownership issues. Townhouses can be either rentals or condominiums, and there are examples in town of rental townhouses becoming condos.
McGowan said, "One of my concerns is for Amherst's low- and middle-income residents, given the intense student housing demand plus the prices students or their parents are paying. Also, builders will build to the higher end of the market to maximize their profit. Giving an easier path to owner-occupied dwellings or townhouses would assuage a lot of the concerns of people in the RG. We need some kind of guard rails to make sure we are keeping space for regular folk." She added that Valley CDC is building a lot of affordable units around Northampton and Amherst that fit in better than the for-profit developments because they know they are going to have opposition to their projects and that they are increasing density, so they want to fit into New England-style housing.
Marshall added, "We have multiple problems in this town: we have a shortage of student housing and of middle income and worker housing, and I think we can't solve the second problem without somehow dealing with the first one, and I feel like we're so far behind on providing housing for students that it could actually be a while before we see improvement in the worker housing and middle-income housing. I don't think we will be able to target [a specific kind of] housing as easily as we want, but I guess I always feel like more housing at the moment is better than less housing or no more housing."
MacDougall said, "Buying a house is so expensive that if we try to put some controls [on requiring buildings] to be owner-occupied, it doesn't necessarily mean we're going to open up housing for workforce populations." He suggested limiting student housing to one unit of a multifamily house. However, Marshall was unsure if this restriction is allowable and that limiting student rentals in any one area would probably mean spreading students around Amherst. He noted that some college towns have an area devoted to student housing.
In response to these concerns, Hanneke clarified that two-family, three-family, and converted dwellings must meet the footprint requirements of the zoning bylaw, and their external appearances must be compatible with the designs of single-family dwellings in the surrounding neighborhoods. As for the PB's reservations about expanding her proposal to the Neighborhood Residential (RN) zones, she pointed out that this is a very diverse zone and said that it already contains many of the existing apartment complexes in town, such as Puffton Village, Brandywine, and the apartments off of East Hadley Road.
Coldham said he would like to contact several towns similar to Amherst to see how they have
handled their housing problems and would also like to develop design standards for duplexes, as he did for the Pioneer Valley co-housing complex on Pulpit Hill Road. Marshall, saying he was "channeling" Hanneke, who had left the meeting by this point, said she was trying to make building duplexes easier and that adding design guidelines would be increasing restrictions. He added that there are no design guidelines for single-family homes.
Public Comments: Cold Reception For Proposed Changes
All of those expressing opinions in public comment urged caution in implementing the changes.

Tara LaRaja said she rents a house adjoining her backyard to students. A neighbor also rents to students and tried to convert a garage to an apartment for four more students and pave over the backyard for their cars. The application went before the ZBA, but was withdrawn before a determination was made. LaRaja asserted that, after a conversion like that, there's no going back to it ever being a family-occupied home. She said that she would never put another building on her rental property, but added, "We shouldn't kid ourselves that new duplexes are going to be for workers, because students pay much more." She said she does like Coldham's idea of finding out what is working in other college towns before making any marked changes in zoning, concluding, "I really think it's going to destroy our neighborhoods, and I hope you won't allow it."
Bruce Carson agreed with LaRaja and warned, "Beware of unintended consequences, such as parking lots in backyards." He thought that legislating the number of student units in a development, as MacDougall had suggested, might not be possible legally, but Coldham noted that students are not a privileged class.
Elizabeth Vierling noted that a housing crisis is not unique to Amherst, but is a state and nationwide issue. "However, what is unique to Amherst and other college towns," she said, "is the high student-to-permanent resident ratio, which has a major impact in many ways." Although she doesn't have the answer to the problem, she encouraged the town to be more targeted and creative to ensure that the Amherst student population does not dominate the town to the exclusion of permanent residents. Also, she responded to the contention that, from a climate perspective, we should want students to live close to campus but asked about the 4,000 UMass faculty and staff who can't afford to live in town. Finally, she expressed the hope that the focus is not just on changing zoning, "but in developing approaches and programs so we might get what we really want and need, which is housing for permanent residents."
John Varner worried that taking whole categories of housing and putting them under the aegis of a single individual, the Building Commissioner, is going to open the town up to litigation with the abutters of a project approved without a public hearing. He said he has been in contact with other college towns, giving the example of State College, Pennsylvania, where Penn State is located, that tracks student housing as a specific category. He asked if the changes proposed would create housing for those of moderate means or merely encourage investors to expand their investment.
Janet Keller spoke for maintaining design standards, which she asserts "are more important to our well-being that we give them credit for." She also put in a plea for abutter notices for multifamily housing developments.
District 3 Councilor Jennifer Taub noted that duplexes are allowed in her neighborhood, and all are rented to students. She gave the example of the owner of a triplex in her district who has proposed adding three more four-bedroom units to the property, in addition to adding three more units to the main house, which would allow 36 students to live on the property. Taub does not agree that it is the responsibility of Amherst to house all of the students who want to live off campus and to ask the RG zone to bear most of that burden. She also noted that the developer of the townhouse project slated for Sunset and Fearing Streets had to go before the ZBA for permitting, "and it made a tremendous difference to the community." She sees no reason to relax permitting, saying, "To combine that with accelerating development is a double whammy."
District 4 councilor Pam Rooney agreed that Amherst should not be responsible for absorbing the 8,000 students that UMass has added between 2000 and 2020. Taub's fellow District 3 councilor, Dorothy Pam, noted that the successful student housing in RG is mostly in owner-occupied houses, and those students are integrated into the community and give liveliness to the neighborhood. However, she asserted, "Not in the way that is being proposed, which is a pure profit give-away for developers who are going to charge everything they can charge, and then the students will be breaking the limit to how many people can be in there to compensate for the high rents."
The PB will hold a public hearing on the proposed changes on March 1.
Special Planning Board Meeting Scheduled To Examine Optimal Places For Increased Density
The Planning Board is holding a special meeting on zoning districts and increasing housing on February 21 at 7 p.m. That meeting will be in the Town Room, but will also be able to be streamed on Zoom here. 
Planning Board Retains $300 Fee For Legal Ads
After the ZBA expressed reluctance to charge the same fee for legal ads for large projects as it charges for small ones, Brestrup asked the PB if it wants to adopt a differential fee structure. Members were happy with the $300 fee it had decided on earlier, which is more than the $75 previously charged, but still less than half the actual charge of most ads. 
Marshall said that even a person adding an extra unit to a property will receive an additional $1,000 to $1,500 a month in perpetuity, so he doesn't think the $300 fee is onerous. The matter will be discussed at a future ZBA meeting.
The meeting adjourned at 8:39 p.m. The next regular Planning Board meeting will be a public hearing on the zoning changes on March 1. There will be a special meeting on February 21.