Photo Of The Week: The Ukraine War At One Year.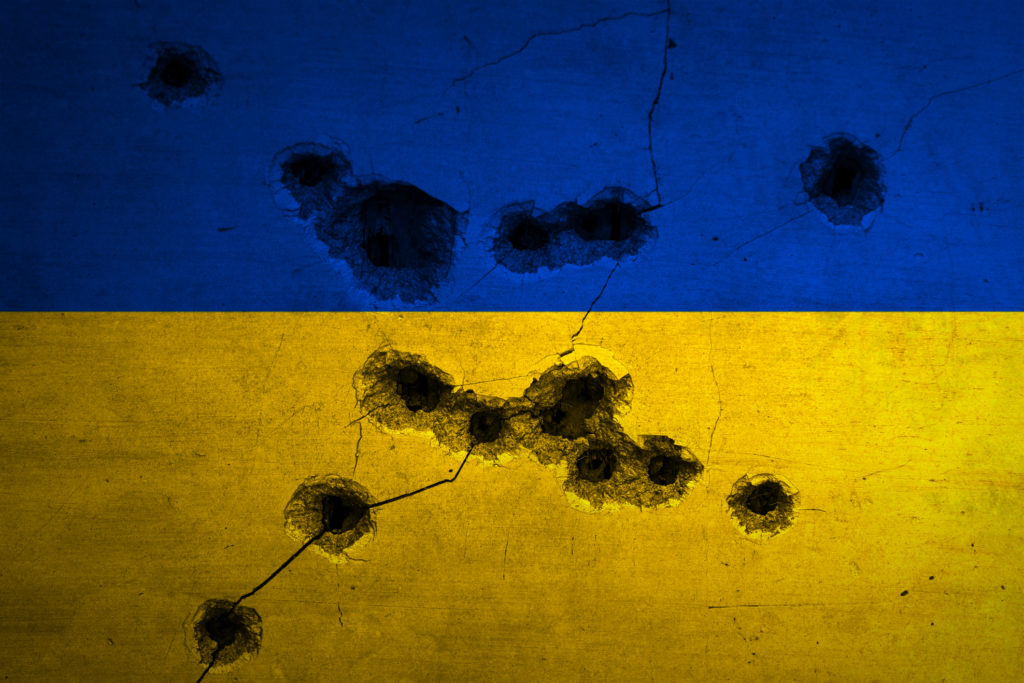 Our feature, Photo of the Week, usually presents each week, a new picture by a local photographer. We invite local photographers to share their photographs here. Please include a description/caption and an indication of who is to be credited.
The Urkraine War At One Year
Russia's invasion of Urkaine commenced one year ago today (2/24). At the start of that war, we posted two galleries of photos documenting the carnage and the war crimes. On this anniversary, we post another set of links to galleries of photos commemorating the anniversary of the invasion. The photos in these selected galleries are subject to copyright so we can't reproduce them here.  But you can access them directly with the links provided. We have selected galleries that are not behind paywalls. The photos attest to an ongoing genocidal campaign and the profound resolve of the people of Urakine to resist it.

You can view our galleries from the start of the war, here and here.

See also this essay: How Journalists Decide Which Images From Ukraine Are Too Awful To Publish by Paul Farhi (3/9/22). (Washington Post)
Advisory: graphic content

Our Photographers In Ukraine On The Images They Can't Forget (New York Times). New York Times photographers were on the ground in Ukraine even before Russia invaded in February 2022. Over the course of the year, they have documented every aspect of the conflict that journalistic effort could reach: drone bases and sites of atrocity, packed subways and deserted villages, funerals and joyful crowds, missile paths and refugee routes, front lines and wrecked living rooms. Some of those scenes are below. But this selection does not try to be comprehensive. The Times already has a rolling chronicle of photography of the war in Ukraine, updated regularly. Here, instead, 14 photographers who have worked in Ukraine for The Times each answer the same two questions: What image has stayed with you from your coverage of the first year of the war, and why?

One Year Since Russia's Invasion Of Ukraine IThe Atlantic). This week marks the passing of one year since Ukraine was invaded by Russian forces on February 24, 2022. Following Russia's initial broad advance into the country, Ukrainian forces, backed by Western support, resisted fiercely, forcing Russian troops to pull back into eastern and southern Ukraine. By the end of 2022, the front lines had become a punishing arena of trench warfare, drone attacks, and artillery battles across frozen fields and villages. Estimates vary widely, but most place the total number of civilian casualties between 10,000 and 30,000, and count at least 250,000 soldiers killed and wounded from both sides. Russia continues to launch missiles into all parts of Ukraine, attacking infrastructure and other targets, vowing to press on, while Western countries continue to supply Ukraine with ammunition, equipment, and training. Gathered below are images from recent weeks, showing a region reshaped by a year of war.

Anniversary Of Russia's War On Ukraine Marked Around The World (The Guardian). Commemorations have been held in Ukraine and around the world on the first anniversary of Russia's full-scale invasion, with moments of silence observed, candlelit vigils and protests.

Nine Photographers Reflect On Covering The War In Ukraine (Time). One year since Russia's invasion of Ukraine, photojournalists have seen it all. Weary from attending far too many funerals and finding bodies under the rubble, many feel a sense of duty to document Moscow's aggression for all the world to see. It's hard not to get involved sometimes in ways that go beyond the camera. In one moment, Pavlo Petrov, a photographer for the State Emergency Service of Ukraine, found himself picking up a fire extinguisher to put out flames after a rocket attack in Kyiv. With all the death and destruction in Ukraine, many photojournalists say they are drawn to capture subtle moments of joy amid the tragedy. Nicole Tung recalls children playing on a colorful swing set with destroyed buildings in the background in Borodyanka, in northern Ukraine. Meanwhile, Petrov remembers returning a gymnastics suit found in the rubble to a 7-year-old girl who was rescued from a Russian rocket attack but whose father did not make it.

A Year Of Russia's War In Ukraine In Haunting Photos (Al Jazeera). Russia's invasion of Ukraine a year ago brought death, destruction and hardship to the country, and awakened fears of a new Cold War. The February 24, 2022 full-scale attack resulted in more than eight million Ukrainians fleeing in the greatest exodus of refugees that Europe has witnessed since World War II. Moscow's war machine has bombarded infrastructure. Missiles, rockets and artillery shells have indiscriminately hit homes, hospitals and other public buildings, killing and wounding thousands. In some areas, the ruins of apartment buildings and crumbled bridges are now the prominent features of Ukraine's new war-ravaged landscape. Bodies lie in the streets, in gardens, in houses. Fire-gutted cars and armoured vehicles dot the roads.