Council Sets Date, Language For Elementary School Override. Rejects Town Ownership Of Water And Sewer Lines. Considers New Bylaw For Snow and Ice Removal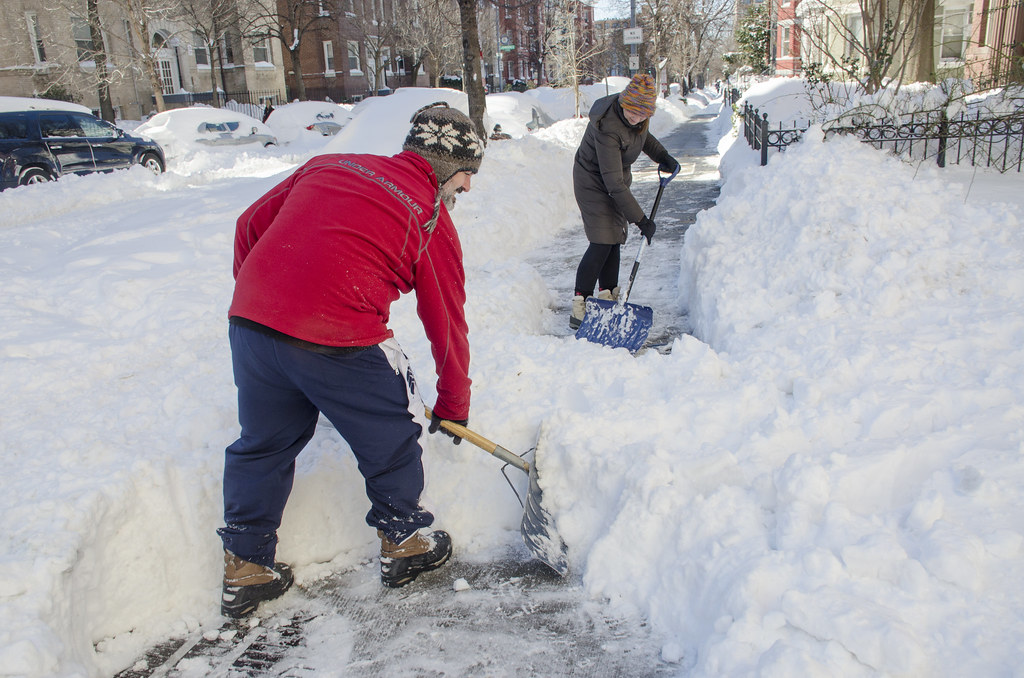 Report On The Meeting Of The Amherst Town Council, February 27, 2023
This meeting was held over Zoom only, due to inclement weather and was recorded. It began at 5:30 with two public forums, one on increased borrowing for the Centennial Water Treatment Plant and one on approval of Community Preservation Act Funds. The recording can be viewed here.
Highlights
Additional borrowing approved for Centennial Water Treatment Plant
Recommendations from Community Preservation Act Committee accepted
Role of councilor liaisons to town boards debated
Transition to town ownership of water and sewer lines still not settled
Date of debt exclusion override for the new elementary school set for May 2; language of the ballot question accepted
Proposal to raise councilor salaries introduced
GOL to reexamine snow and ice removal bylaw
Council supports allowing permanent lawful residents to be able to vote in local elections and Senator Ed Markey's bill to support local television
Mindy Domb and Jo Comerford to attend the March 6 Council meeting.
Present
Lynn Griesemer (President, District 2), Ellisha Walker, Mandi Jo Hanneke, and Andy Steinberg (at large), Cathy Schoen and Michele Miller (District 1), Pat DeAngelis (District 2), Jennifer Taub and Dorothy Pam (District 3), Pam Rooney and Anika Lopes (District 4), and Ana Devlin Gauthier and Shalini Bahl-Milne (District 5)
Staff: Paul Bockelman (Town Manager) and Athena O'Keeffe (Clerk of the Council)
Bob Hegner (nonvoting member of the Finance Committee) was present for the two public forums. There were four members of the public present on Zoom for the public forums and 14 for the regular council meeting
Announcements And Resolutions
Upcoming district meetings with presentations on the proposed new elementary school (District 5 meeting was held February 25). Residents can attend any meeting, even if it is not for their district. Zoom links available at www.Amherstma.gov/calendar
• District 2: March 1, 6:00 p.m., by Zoom
• District 4: March 8, 7:00 p.m., by Zoom
• District 1: March 21, 7:00 p.m., by Zoom and at the Mill District
• District 3: March 26, 2:00 p.m., Jones Library
COVID-19 Victims and Survivors Memorial Day Resolution sponsored by Pat DeAngelis (District 2) and community sponsor Jennifer Ritz-Sullivan, justice leader for Marked by Covid, was presented. This resolution designates the first Monday of March for remembrance of those harmed by COVID-19. U.S. Senators Elizabeth Warren and Edward Markey are sponsoring a similar resolution federally, and there are state bills pending as well. The resolution states:

NOW, THEREFORE, BE IT RESOLVED that the Town Council recognizes the first Monday of each March as "COVID-19 Memorial Day", in remembrance of those Marked By COVID, those who have lost their lives, and in honor of those who continue to suffer from the impacts of this virus. BE IT FURTHER RESOLVED that the Town Council urges local residents to continue taking preventative measures as appropriate, to protect vulnerable members of the community and to mitigate spread of this virus, in tribute to essential workers and those who rose in service to protect the public. Voted this 27th day of February, 2023.
Increased Borrowing For Centennial Water Treatment Plant Approved
Last year, the council approved borrowing $18 million to rebuild the Centennial Water Treatment Plant in Pelham that was destroyed by a lightning strike in 2018. The original estimated cost of the project was $7.5 million. When the bids were received recently, the lowest bid was for $21 million. A new debt authorization for the higher amount was approved unanimously by the council. Finance Director Sean Mangano noted that the state is offering a 19.8% loan forgiveness and a 1.5% interest rate, with no interest being paid during construction. These terms will offset much of the higher cost. The loan will be paid back by an increase in water rates.
Community Preservation Act (CPA) Funding Recommendations Approved
CPA Committee Chair Sam MacLeod presented the committee's recommendations to fund 11 projects for a total of $2,793,419, including $443,460 in debt service on previous projects. The committee also recommended borrowing $700,000 for the athletic fields at the Fort River site when the new school is built. There was no public comment, and the CPA committee recommendations were passed unanimously.
What Is The Role Of Councilor Liaisons To Town Boards And Committees?
Ana Devin Gauthier (District 5) was asked by Council President Lynn Griesemer (District 2) to review the roles of council liaisons to committees as stated in the Council Rules of Procedure, Rule 10.8, page 28. This review was apparently prompted by complaints about actions of liaison(s), although no specifics were given.
According to the Rules of Procedure, liaisons can participate in committee discussions if called on by the committee chair, but cannot offer personal opinions or speak for the council, except to answer procedural questions, nor can they speak during public comment. Non-liaison councilors can offer personal opinions during public comments.
Councilors Jennifer Taub (District 3), Pam Rooney (District 4), and Cathy Schoen (District 1) expressed surprise that liaisons were not allowed to offer their opinions or make comments during the public comment periods. Dorothy Pam (District 3) asked "why have a liaison who cannot participate, even as a resident?" Shalini Bahl-Milne agreed, saying that this rule would be a disincentive for councilors to serve as liaisons.
Mandi Jo Hanneke (at large) said that since there was disagreement about the role of liaisons, the Governance, Organization, and Leadership (GOL) Committee should hold a discussion on the topic and possibly recommend changes.
Michele Miller (District 1) questioned how the matter has been handled. She said that if a complaint was received, it would be "kinder" to inform the councilor who was the subject of the complaint, rather than having this presentation before the whole council. Devlin Gauthier replied that she thought a refresher about the rules was the "kinder" option.
At this point, Griesemer asserted, "This is a refresher for all of us. There is no conspiracy here," even though no one had raised the idea of a conspiracy. Miller objected to Griesemer's comment, saying, "There was harm done when Lynn [Griesemer] suggested that my question referred to a conspiracy. She shut me down when I was trying to address something that was important to me." At that point, Griesemer apologized to Miller. [Editor's note: Planning Board liaison Rooney has offered comments critical of Hanneke's proposed zoning amendments during public comment periods at recent Planning Board meetings.]
Disagreement On When The Town Should Assume Ownership Of Water And Sewer Lines
As part of the revision of the town's water and sewer regulations, both the Town Services and Outreach (TSO) committee and the Finance Committee (FC) felt that the town should eventually assume ownership and repair of water and sewer lines from the main to the property line, so that residents would not be responsible for repairing the street if a break occurred under the road. TSO wanted this change of ownership to occur on July 1, 2025, but the FC wanted the implications of this change investigated and the matter to be reassessed in two years.
Devlin Gauthier worried that, without a deadline, the research on the implications of the ownership change would not get done, and that future councilors in 2025 would further delay the change. Andy Steinberg (at large) thought that there were too many unanswered questions regarding the change to commit to a change in two years. Taub noted that Dorothy Pam's repairs cost $35,000 which is out of reach for many homeowners. Fortunately, Pam's insurance covered the repair, but many policies don't offer this option. Even if the town offers a policy that homeowners can opt to buy into, the cap on reimbursement is only $8,500, barely enough to repair a lawn that may need to be excavated.
Pam asserted that "we need to do something for homeowners, because they are the ones paying the taxes that support the town." She added that she supports the large amount of money needed to reconstruct the Centennial plant to meet future needs, but asked why councilors would object to paying for full repair of water and sewage lines which benefits individual taxpayers.
Bahl-Milne felt that some landowners could afford to repair their water and sewer lines, and suggested that the town create a special fund for those who could not. She objected to the town needing to repair lines that were made of materials only good for 50 years or so and are naturally deteriorating and not due to the effects of heavy traffic..
Superintendent of Public Works Guilford Mooring added that the proposed change of ownership to the town raises many complications. He said the water and sewer lines at UMass, Amherst College, and Hampshire College are privately owned, as are several apartment and condominium complexes, such as Amity Place. These entities pay the same water rates as private homes, but would not benefit from the change of line ownership.
Griesemer moved that, when the new water and sewer byaws are voted on at a subsequent meeting, there be no automatic change of ownership in two years, but that the council craft a second motion to assure that the town manager works on answering the many questions raised over the next two years. The vote on this motion was 8-2-3, with Devlin Gauthier and Pam voting no, and Taub, Ellisha Walker (at large), and Anika Lopes (District 4) abstaining.
Debt Exclusion Override For Elementary School Set For May 2. Amount of Override Not Yet Specified
The council voted unanimously to schedule a May 2 debt exclusion override vote to finance the new K–5 elementary school at the Fort River site. If the measure passes, it will allow the town to increase property taxes more than the 2-1/2 % allowed by state law until the project is paid off. The debt is estimated to raise the taxes on the average Amherst home by $500 a year.
The wording on the ballot is specified by the state, and cannot be altered, even though it is not easily understood. It states:
Ballot question wording : Shall the city known as the Town of Amherst be allowed to exempt from the provisions of Proposition two-and-one-half, so called, the amounts required to pay for the bonds issued in order to construct, originally equip and furnish an elementary school on the Fort River site, located at 70 South East Street, Amherst, Massachusetts, including the cost of architectural design, project management, demolition of the existing building and other necessary site improvements and all costs incidental and related thereto?
A yes vote is in favor of the override. The town is not allowed to post any clarification of the measure near the polling places or to mail that information to voters.
Early voting will be available on the first floor of Town Hall from 8 a.m. to 4:30 p.m. on Monday, April 24 through Thursday, April 27. Mail in ballots will be sent to the approximately 400 residents who have requested them. Mail in ballot request forms are also included with the recently mailed annual town census. The last day to register to vote on May 2 is April 22.
The amount of the debt exclusion has not yet been determined, but is estimated to be about $55 million
Proposal To Raise Councilor Compensation Referred To Finance Committee
Councilors Walker and Miller submitted a proposal to increase compensation for councilors from $5,000 per year to $10, 000 in order to encourage more diverse representation on the council . The council president would continue to receive an additional $2,500 per year. Committee chairs would receive an additional $500. The proposal also contains a provision for funds to support family care during meetings and for an additional five hours per week for council activities. In addition, the proposal encourages an exploration of whether to provide health insurance for councilors who need it, and for family care for members of other town committees.
Miller pointed out that Amherst councilors earn less than those of similarly sized towns in Western Massachusetts. Walker stated that one of the reasons she wanted to be on the council was to make town service more available to a more diverse group of people.
Bahl-Milne wondered if the compensation could be need based, but Pam pointed out that people are usually unwilling to apply for needed funds. DeAngelis said that providing family care should be a "no brainer" but the councilors' salaries should not be raised while the town has teachers and paraprofessionals who are underpaid. Steinberg also worried about the optics of raising councilor salaries, especially with the debt exclusion override scheduled for May. He pointed out that although Amherst councilors earn less than those in other towns, we have an "extraordinarily large council", so the cost to the town of raising salaries is greater than in towns with smaller councils..
In public comment, Martha Hanner, speaking for the League of Women Voters Racial Justice Committee, voiced support for the increased stipends and family care as a way of easing barriers to residents' abilities to serve on the council and committees.
The Finance Committee will discuss the proposal at a future meeting.
According to the Amherst Home Rule Charter, section 2.4, in order to enact a salary increase for a subsequent council, the council must decide within the first 18 months of the session, or, in this case, before July 1, 2023.
Revision Of Snow And Ice Removal Bylaw Introduced
The council had a first reading of a new bylaw regarding snow and ice removal. There will be a $50 fine levied for each day that snow and ice are not cleared from the sidewalk and curb cuts in front of a resident's house. Obstructing leaves and tree limbs are also included in the bylaw, but Schoen and Hanneke felt that 24 hours was not sufficient time for a resident to remove these obstructions. Also, Tree Warden Alan Snow worried that some residents may remove a shade tree that is on their property because they were worried about a limb falling on the sidewalk. He requested that he be notified before a shade tree was removed.
Mooring said the town does plow some private sidewalks that are between town owned properties, but there is a courtesy initial pass, and residents are required to make sure the walks stay clear. He also said that the town makes sure that residents have a plan to remove brush, and tree limbs, and doesn't fine them if a plan has been set, even if it is several days in the future.
GOL will discuss this bylaw again at its March 1 meeting and will bring it back to the full council for a vote on March 6 or 20.
Proposal For Allowing Non-citizen Permanent Residents To Vote And Serve On Town Committees
GOL put forth a proposal for a special act of the legislature to allow lawful permanent residents to vote in local elections and to serve on town committees . DeAngelis pointed out that the town is not able to take advantage of the talents and expertise of many permanent residents who are not currently allowed to serve on town committees. The measure passed unanimously.
Council President Authorized To Sign Letter In Support Of Community Television
Devlin Gauthier authored a letter to US Senators Warren and Markey and US Representative Jim McGovern in support of Markey's "Protecting Community Television Act". In presenting the proposal, Devlin Gauthier pointed out that Comcast's required support of Amherst Media has been declining because of fewer people subscribing to cable television and the company's ability to count the provision of the three broadcast channels as an "in kind" donation. Her letter urges Congress to revise the rules requiring cable companies to support community television. The authorization for Griesemer to sign the letter was approved unanimously. Devlin Gauthier thought there was legislation pending in the state that would also require streaming services to support local television.
Petition For New Eversource Pole On Meadow Street Approved
Eversource would like to replace the pole that serves the marijuana dispensary Rise, on Meadow Street, in order to upgrade the service. Mooring said that this is a main circuit, actually three circuits, that comes from the north near Sunderland and goes through the woods. The new pole will follow a straight line down Meadow Street instead of crossing the street. Mooring said the line cannot be buried. One of the poles being replaced will be removed. The council approved the petition unanimously.
Town Manager Report And Liaison Reports
There is no written Town Manager Report this week. Manager Paul Bockelman said there was a good turn out at the African History Through Music event sponsored by the Human Rights Commission and held at the middle school on February 26. The town is preparing for the "Big Night" when the salamanders cross Henry Street. This usually happens on a cold, rainy night in March. The Hitchcock Center is working with the town to prepare and assure that salamanders and humans are safe.
Bockelman also reminded residents that this weekend is the "Event that will not be named"—the townwide party for college and university students leading up to Spring Break. There will be additional police presence beginning at 8 a.m. to make sure that parties don't get out of hand.
He also announced that this is Comptroller Sonia Aldrich's last week as a full-time town employee, although she will continue to help with budget preparation.
The African Heritage Reparations Assembly (AHRA) is launching their community survey on March 1. The survey will be open on the Engage Amherst site and the town website from March 31 to April 14. Hard copies will be distributed at various places in town. The Donahue Institute will analyze the data and produce a report by May 8.
The AHRA is sponsoring a showing of the film The Big Payback at 6 p.m on March 30 at the Powerhouse on the Amherst College Campus.
Bockelman, Steinberg, and Hanneke have been appointed to serve on committees of the Massachusetts Municipal Association. Bockelman is on the Public Works Committee, Steinberg is on the Fiscal Committee, and Hanneke on the Municipal and Regional Administration Committee.
Griesemer announced that a councilor retreat will probably be held in the Town Room on March 25 from 9 to 2:30. It will be broadcast and recorded, and the public is invited to attend. No public comments will be allowed.
She reminded the councilors that State Senator Jo Comerford and State Representative Mindy Domb will be at the next council meeting, which is on March 6. Councilors should submit questions for the representatives to Griesemer this week.
The meeting was adjourned at 10:18 p.m. The next meeting will be March 6.