What's Happening In Amherst?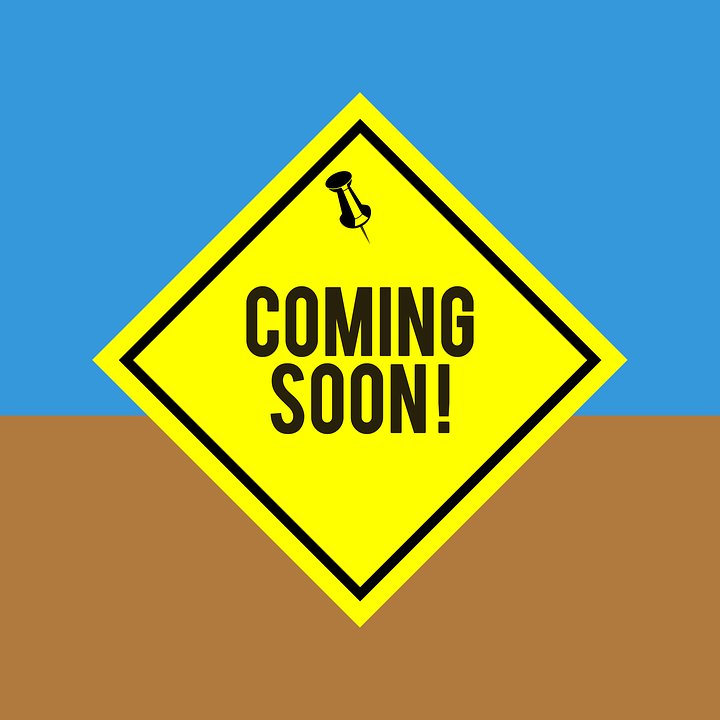 by Art and Maura Keene

There are lots of interesting events happening in our town. You can help us make our events calendar more useful by sending us your listings and including contact information and/or a link for more information. Send events listings to amherstindy@gmail.com.
SINGLE DAY EVENTS

FRIDAY MARCH 3: GENDER AND SEXUALITY 101. Amherst Survival Center 138 Sunderland Road. 1:30-2:30 p.m. With Tapestry Health. What does the Q in LGBTQ+ stand for? What exactly is gender identity? How do I use the pronouns they/them in a sentence? The answers to these questions and more in the Gender and Identity workshop with Tapestry. Learn the basics about gender, sexuality, and what it means to be a good ally in an open and educational environment.

FRIDAY MARCH 3: WMUA BATTLE OF THE BANDS. The Drake. 44 North Pleasant Street. Doors open at 7 p.m. Tix: $7 advance, $10 at the door. WMUA 91.1 FM presents the Battle of the Bands at The Drake, where local artists will compete for campus fame and bragging rights, not to mention cold hard cash. Bands interested in competing can email wmuaevents@umass.edu with their video submission of one song of their choice. Submissions will be accepted on a rolling basis. Follow @thedrakeamherst and @WMUA on Instagram to stay tuned on the lineup. More information. Full Feburary and March Schedule at the Drake.

SATURDAY MARCH 4: BOOK LAUNCH—COMMON PLACE (a book about libraries) BY LOCAL AUTHOR THOMAS JOHNSON. Munson Memorial Library in South Amherst, 11-12:30 p.m. Co-sponsored by the Jones Library and branches and Levellers Press. Common PLACE: The Public Library, Civil Society and Early American Values tells the stories behind early libraries in America — where they are located, who created them and why. Vignettes of sixteen public libraries located in New England include those both historic and typical, albeit with a focus on smaller localities where their presence can be more significant. 

TUESDAY MARCH 7: FEMINISTS AGAINST EMPIRE: RESISTANCE TO U.S. SANCTIONS AND EMBARGOES. 7 p.m. on Zoom. Part of the UMass Department of History Feinberg Series. This panel of Latin American feminists will discuss the relationship between patriarchy and U.S. imperialism, specifically the fatal impacts of U.S. sanctions against the Cuban and Venezuelan people. U.S. sanctions against Cuba have been in place since 1962, while as of 2019, U.S. sanctions against Venezuela have killed over 40,000 people. The consequences of these policies for women and Black people will be emphasized. Panelists will explore how revolutionary feminists are building small- and large-scale economic alternatives, from workers' councils to communes. Register here. Free.

WEDNESDAY MARCH 8: ANOTHER WORLD: UNDERWATER PHOTOGRAPHY PRESENTATION WITH NORM VEXLER.  Local Art Gallery at the Mill District General Store, 91 Cowls Road, 7-8:30 p.m. Join us for an enchanted evening exploring the depths of the world's oceans. Amherst underwater photographer, Norm Vexler, will introduce you to the extraordinary life of the underwater world and show you how he takes photographs in this challenging environment. He will bring his underwater camera system so you can see all the complicated details of this process. Norm will also talk about different camera lenses that are used to create stunning macro, fish portraits and wide angle photos. And, of course, Norm will introduce you to the beautiful creatures he has met along the way. Free. Ages 16 and up.

WEDNESDAY MARCH 8: UMASS WIND ENSEMBLE AND SYMPHONY BAND. 7:30 p.m. Tillis Performance Hall, UMass. Matthew Westgate, conductor (Wind Ensemble). Madeline Wight, graduate conductor (Symphony Band) Music by Eric Whitacre: Cloudburst, Kathryn Salfelder: Cathedrals, Haley Woodrow: In Two Places, Ron Nelson: Rocky Point Holiday, Andrew Boysen, Jr.: Song for Lyndsay, Howard Hanson: Chorale and Alleluia, Donald Grantham: Spangled Heavens & Leonard Bernstein: West Side Story Symphonic Dances. Tix: $10/ $5 students and seniors. More information

THURSDAY MARCH 9: RALLY TO SUPPORT AMHERST EDUCATORS. The Amherst Pelham Education Association Invites The Public To Join them for a rally in support of local educators and a fair contract. Meet and march with educators at the high school or join them downtown. 3:50 p.m. – gather in the ARHS parking lot (21 Mattoon Street), 4:00 – march into town,  4:15 – rally at the corner of Pleasant and Main Streets.
SATURDAY MARCH 11: KIMAYA DIGGS ALBUM RELEASE SHOW. 8:00 p.m. The Drake, 44 North Pleasant Street. Kimaya Diggs releases her second LP, Quincy! Come celebrate! The anticipated followup to her debut album Breastfed, Quincy explores Kimaya's full-band sound. With deep roots in soul, the storytelling elements of the singer-songwriter tradition, and indie rock bones, Quincy is a joyful expression of surviving several years of grief. Created over the course of three years, Quincy showcases Kimaya's expansive voice, emotional songwriting, and newfound love of the guitar. The band includes Jacob Rosazza and Jake Edwards (Lux Deluxe), Naomi Nye, Maisie Dolan, and Reed Sutherland. Special guests TBA. Tix: General Admission: $15 adv. $20 day of. More information. Full March lineup here.

SUNDAY MARCH 12: PADDINGTON GETS IN A JAM. Frederick Tillis Performance Hall, Randolph W. Bromery Center for the Arts, UMass. 3 p.m. Everyone loves Paddington! (Well, everyone except grumpy old Mr. Curry.) Michael Bond's loveable, accident-prone bear has delighted readers and audiences of all ages for more than half a century. And in this original slapstick comedy, Paddington does his best to help his cranky neighbor prepare for visitors: repairing pipes, vacuuming floors, installing wallpaper, baking a cake … . Or he tries. But with Paddington, almost nothing ever goes according to plan! And the more things go wrong, the grumpier Mr. Curry gets. Will Paddington be able to fix everything in time? Gather the family and let's find out together. Order tickets here. $10-$30. Family pack for $65.

TUESDAY MARCH 14: JUDY BROOKS CONVERSATION SERIES – STRIVING FOR EQUITY WITH AMHERST DEI DIRECTORS PAMELA NOLAN YOUNG AND JENNIFER MOYSTON. 7:00-8:15 p.m. on Zoom, Striving for Equity will be the topic of the March meeting and will be led by Pamela Nolan Young and Jennifer Moyston, director and assistant director of the new town's department of Diversity, Equity and Inclusion. They will address and answer questions about their first six months on the job, the opportunities and challenges they face, the activities they plan, and their long term vision for the work of the D.E.I. Department. Register at lwvamherst.org This is a community event and all are welcome.

WEDNESDAY MARCH 15: SCHOOL BUILDING PROJECT LISTENING SESSION. Large Activity Room, Bang's Center 70 Boltwood Walk 4:30-6:30. Join the Amherst Council on Aging in welcoming the Town Council and Chair of the School Building Committee for a discussion of the proposed school building project. Councilors will be available to answer your questions and address your concerns. Listening session facilitated by Lynn Griesemer, Town Council President, and Cathy Schoen, Chair of the School Building Committee. Listening session is open to all. This event will be in person at the Bangs Community Center. If you are aged 60 or older and need assistance getting to the event, please call the Senior Center (413) 259-3060. Register here

THURSDAY MARCH 30: FILM -"THE BIG PAYBACK" FEAR AND REPARATIONS IN THE AMERICAN SUBURB. The Powerhouse, East Drive, Amherst College 6 p.m. A documentary film directed by Erika Alexander and Whitney Dow. The passage for the first-ever tax-funded reparations bill for Black Americans stirs up a debate. Sponsored by the African Heritage Reparations Assembly and the Amherst College Student Senate..

FRIDAY MARCH 31: AMHERST INTERNATIONAL FOLK DANCE BENEFIT FOREARTHQUAKE VICTIMS IN TURKEY AND SYRIA. Unitarian Society, 121 North Pleasant Street, 7:30-10 p.m. (rescheduled from March 3 due to inclement weather). Live music with Panharmonium. Folk dancing is for all. Enjoy harmonies and rhythms from Turkey, the Balkans, eastern Europe and Middle East. Beginners welcome. No partner required. Bring a mask, proof of vax/boosters, and indoor shoes. Donations will support Direct Relief.

MONDAY APRIL 3: SECOND ANNUAL SENIOR CENTER OPEN HOUSE. Bangs Community Center, 3-5 p.m. Showcasing the programs, services, and partner agencies. Special guests will include Highland Valley Elder Services, Amherst Chamber of Commerce, Applewood, Christopher Heights, Jones Library, CRESS, Amherst Fire Department, Amherst Police Department, Amherst Council on Aging, and more. Light refreshments will be served.
---
ONGOING AND MULTI-DAY EVENTS

SECOND TUESDAY OF EVERY MONTH: OPEN MIC NIGHT AT THE DRAKE. 44 North Pleasant Street. Free event. Performers arrive by 5:30 p.m. Stage time: 6 p.m – 10 p.m. All ages. Younger performers will be slotted earler. All performers and styles of performances welcome, including but not limited to: music (of all kinds) – acoustic, folk, rock, hip hop, jazz, classical, etc…comedy, spoken word / readings, poetry, dance, performance art. House rules and more information.

FIRST WEDNESDAY OF EVERY MONTH: COVID 19 VACCINE CLINIC. Bangs Center, 70 Boltwood Walk. 3:00-5:00 p.m. Free. The clinics offer Pfizer and Moderna Bivalent Boosters for ages 12 and up and Pfizer Bivalent Booster for ages 5 and up. Registration is preferred, but walk-ins are accepted. To schedule an appointment, click here. More information

LAST WEDNESDAY OF EVERY MONTH: CRAFT AND CONVERSE. Mill District General Store and Local Art Gallery, 91 Cowls Road. 6:30 p.m.-8 p.m. Are you tired of creating in solitude? Looking to connect with other artistic individuals? Grab your sketchbook, knitting bag, or water color gear and join our monthly coworking group! Craft and converse, hosted by Easthampton artist Kaia Zimmerman, is held the last Wednesday of every month from 6:30 to 8:00 p.m. This welcoming, intentional space is designed for community members to come together for a casual, social evening while pursuing their own creative projects. Drop-ins welcome, but registration encouraged for any weather-related changes in schedule. Bring your own arts or crafts project (BYOA) to work on. Ages 16+.
LAST FRIDAY OF EVERY MONTH : LAST FRIDAYS AT THE DRAKE POETRY SERIES HOSTED BY LYRICAL FAITH. 44 North Pleasant Street. Join us every last Friday of the month* for Last Fridays at The Drake hosted by Lyrical Faith for an unforgettable open mic and poetry night experience featuring award-winning spoken word artists from across the country. Come through for music, drinks, and artistic expression where poets take center stage to share new work, old work, or any work that helps them get free. Doors and bar open at 5PM. Early arrival is encouraged to get a slot on the sign-up sheet. The cover charge is $5 with a college ID or $10 general admission. More Information. Full Events Calendar at the Drake.

EVERY WEDNESDAY BEGINNING NOVEMBER 30: CAN'T REMEMBER CAFE. Bangs Community Center, 70 Boltwood Walk. 10 a.m. – 12 p.m. Are you or a loved one experiencing memory loss? At the Amherst Senior Center, we understand memory changes and have developed a new program based on the popular Memory Café format. The Can't Remember (CR) Café offers fun, relaxation, and of course, snacks. This program is perfect for caregivers, people with mild memory loss, or anyone in the community who enjoys good conversation and strong coffee. Each Can't Remember Café opens with a coffee and conversation hour, followed by a group activity. Join us on Wednesday, November 30th for a performance by our special musical guests, "Healing Hearts with Harmony" at 11:00am. Come for the coffee, stay for the connections! Email seniorcenter@amherstma.gov or call 413-259-3060 with questions.
MONDAY SEPTEMBER 19- WEDNESDAY APRIL 3: FEINBERG LECTURE SERIES ON US IMPERIALISM – CONFRONTING EMPIRE. Events are online or hybrid. This free public lecture series brings together scholars, journalists, educators, writers, community organizers, and survivors of state violence to examine global histories of U.S. imperialism and anti-imperialist resistance.The series traces the history of U.S. imperialism from the conquest of North America to the creation of an overseas empire in the late 19th century and to the present day. It also offers a critical historical analysis of the various traditions and movements that have opposed U.S. empire, including Black radicalism, Marxism, revolutionary feminism, armed struggle, international solidarity, pacifism, and liberal, electoral, and diplomatic activism.
Register here.
Full listing of series events and more information

FRIDAY SEPTEMBER 30 -SUNDAY MAY 14: 60 YEARS OF COLLECTING -AN ANNIVERSARY EXHIBITION CELEBRATING THE UNIVERSITY MUSEUM OF CONTEMPORARY ART PERMANENT COLLECTION. Bottom Floor of the UMass Fine Arts Center. Look here for gallery hours and additional information. Free. The exhibit can be viewed on line here.

JANUARY 30 – MAY 12: PORTRAITS IN RED: MISSING & MURDERED INDIGENOUS WOMEN & GIRLS. Paintings by Nayana LaFond. Augusta Savage Gallery, New Africa House, UMass, 180 Infirmary Way. Portraits in Red: Missing and Murdered Indigenous Women and Girls began on May 5, 2020 with one painting, "Lauraina in RED," created for the National Day of Awareness for Missing and Murdered Native Women and Girls. Nayana LaFond put out an open call, saying she would paint a couple more portraits if people sent information on subjects. She received more than 25 the first day with stories and photos, and decided to dedicate herself to painting all she receives. Each portrait is of someone who is missing, was murdered, survived, their family member or friend, or an activist/hero fighting for the cause. Through her work LaFond hopes to make sure the missing and dead are never forgotten, to raise awareness about this serious issue, and to provide help with healing to the families she works with. LaFond continues to receive new images and stories and has an ongoing queue of 20-30. Opening Reception: Monday, January 30, 5-7 p.m. Artists talk: Tuesday, February 8, 6 p.m.

THURSDAY FEBRUARY 9 -SUMMER 2023: ANCESTRAL BRIDGES EXHIBITION AT FROST LIBRARY TO CELEBRATE BLACK AND AFRO-INDIGENOUS FAMILIES WHO LIVED AND WORKED IN AMHERST Frost Library at Amherst College, 61 Quadrangle Drive, 4:30 p.m.-6 p.m. This exhibition, the first partnership between the Ancestral Bridges Foundation and Amherst College, seeks to center this long-neglected aspect of town history and to reveal the rich and complex lives of the Black and Afro-Indigenous community of Amherst. Our families' old black-and-white photographs complement oral histories–some yet to be recorded – and other artifacts available locally and at the college. I hope these images and stories raise questions, prompt further research, and challenge us all to meet our collective responsibility to build a more just and equitable future. All are welcome. On view through the summer of 2023. Free.

FRIDAY FEBRUARY 24 – SUNDAY MARCH 4: AURASH, AN IRANIAN PLAY The Curtain Theater in the Bromery Center for the Arts at UMass. A play by Bahram Beyza'ie based on an oral tradition in Persia, directed by graduate student Behnam Aibakhshi. The performances are February 24 -26 and March 1-4. Tickets range from $5-$15 and can be purchased at http://fac.umass.edu/On-line or by calling 1-800-999-UMAS.

MONDAY MARCH 6-MARCH 31: "THE DISTANCE IS GETTING CLOSER," FROM ARTIST-IN-RESIDENCE SERENA HIMMELFARB. Hampshire College Art Gallery, 893 West Street. In The Distance is Getting Closer, artist-in residence Serena Himmelfarb challenges the aims of traditional landscape painting, which sought to capture and harness the divine light of the wilderness, and instead seeks engagement with its multiple histories, complex infrastructure and divergent ecologies. Closing reception Thursday, March 30, 5-8 p.m.

FRIDAY, MARCH 24 – SUNDAY MARCH 26: CONFERENCE. BUILDING WORKER POWER. SOLIDARITY, COOPERATION AND CARE. UMass. In this time of economic crisis and ecological collapse, workers of all kinds are organizing to reject the alienation of racial capitalism. This conference explores the deep histories, current happenings, and future possibilities of collaborations between union organizing and worker-owned cooperatives. Keynote Speakers: Kali Akuno (Cooperation Jackson) and Chris Smalls (President, Amazon Labor Union). Over 30 workshops, exciting plenaries, networking and community building. More information