Letter: Proposed Zoning Changes Exacerbate Crisis Caused By Shortage Of On-Campus Housing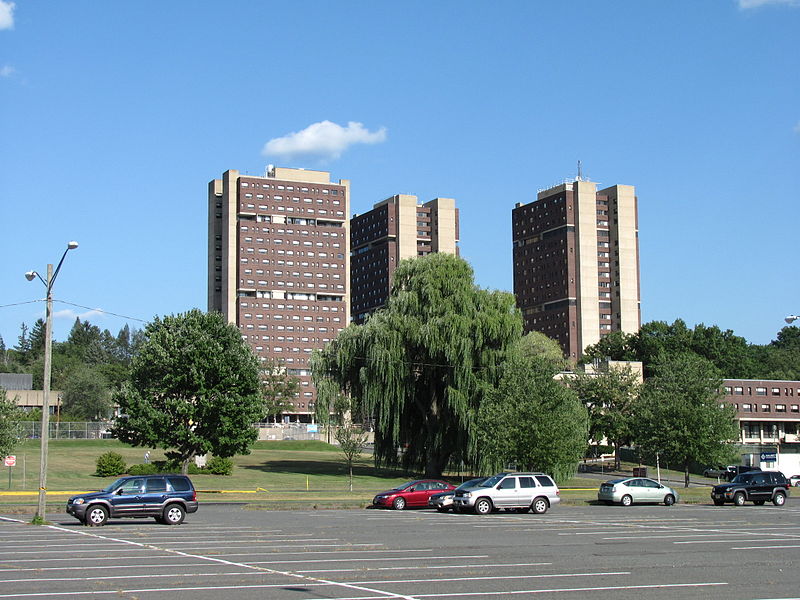 The following letter was sent to the Amherst Town Council, Town Manager, Planning Board, and Planning Department on April 17, 2023
As much as the current proposal (by Councilors Hanneke and De Angelis) to significantly reduce the need for site plan reviews and special permits keeps evolving, it continues to not solve the problem it exacerbates.
Amherst's housing stock is already more than half rentals, and the majority of those are student rentals, and the majority of those are overpriced and under-maintained. You have heard the steady howl from our community about how more dorms are needed on campus, as we are a town that houses a major university (and 2 smaller colleges, that are not contributing nearly as much to the problem). Now you are hearing from UMass students, who are demanding more on-campus housing, for reasons of price, safety, and a better college experience. (Surprise!! After hearing from non-students that students crave the off campus experience.)
Part of their unpleasant college experience is the result of UMass not providing enough on-campus housing, no matter how much it brags that it does. Then their students/ customers are left to fend for themselves in a predatory market, ever worsening as distant investors snatch up not only houses, but neighborhoods. This, as we struggle to build a school and library that will serve families, as we simultaneously create an increasingly hostile environment for families and owners occupying their homes. Not to mention, a town in which UMass faculty and staff increasingly cannot not afford to live.
There is a local, state, and national housing shortage, which is a complex problem. The housing shortage in Amherst has our particular ailments on top of the usual. The zoning proposal hardly addresses this special problem, and the unintended consequences (or ignored consequences) will make our town unaffordable and unappealing for current and future home owning families, as well as retirees and young professionals.
The councilors who keep pushing their flawed zoning proposal are twisting it this way and that, but not solving the problems inherent within it. We should not judge it based on whether it might help in a town that didn't host a flagship state university.
Look at all the things that could go wrong if that proposal became law. Listen to the overwhelming complaint from the community you volunteered to serve. It's your job to represent, to protect, to serve, not to impose your will on a population that doesn't buy what you are selling.
To the members of the Amherst Planning Board, please continue to object to this plan, and insist that our town deal with our unique challenge of student housing and predatory landlords and developers. Protect the healthy balance of our community by ensuring our zoning bylaws don't open the floodgates to more of the tsunami we are already experiencing.
Ira Bryck

Ira Bryck has lived in Amherst since 1993, ran the Family Business Center for 25 years, hosted the "Western Mass. Business Show" on WHMP for seven years, now coaches business leaders, and is a big fan of Amherst's downtown.