What's Happening In Amherst?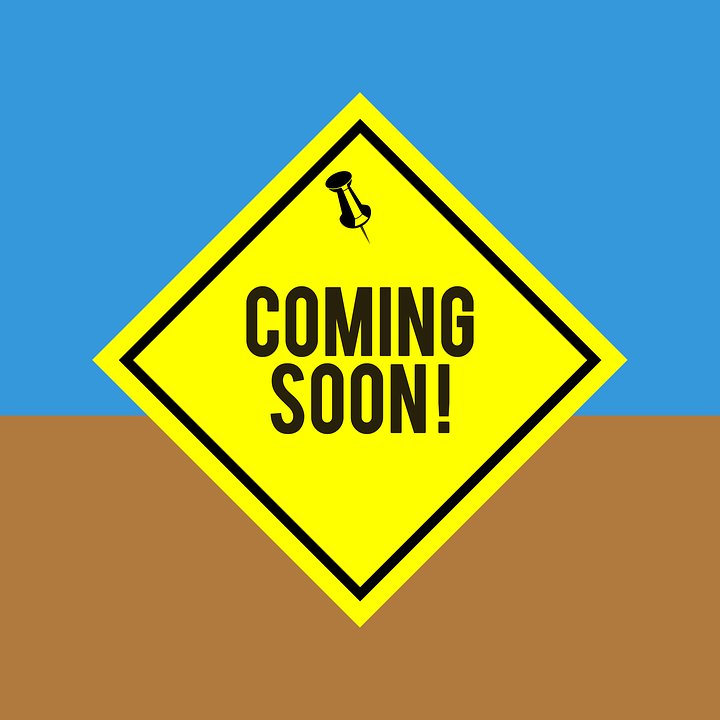 by Art and Maura Keene

There are lots of interesting events happening in our town. You can help us make our events calendar more useful by sending us your listings and including contact information and/or a link for more information. Send events listings to amherstindy@gmail.com.
SINGLE DAY EVENTS

SATURDAY MAY 6: TONY TRISCHKA AT THE DRAKE.8 p.m. The Drake, 44 North Pleasant Street. Tony Trischka is considered the consummate banjo artist and perhaps the most influential banjo player in the roots music world. For more than 50 years, his stylings have inspired a whole generation of bluegrass and acoustic musicians with the many voices he has brought to the instrument. Tony will be honoring the music of Earl Scruggs, pioneer of the three-finger banjo style and one of the most important musicians in bluegrass, or, in Tony's opinion, in any genre. Tix: $20 ADV. $25 at the door. Doors open at 7 p.m. Full calendar of events here.

SUNDAY MAY 7: ASIAN AMERICAN PACIFIC ISLANDER HERITAGE MONTH CELEBRATION. 1 to 3 p.m. Town Common. Join us on the Town Common as we celebrate Asian-American Pacific-Islander Heritage Month. This is an afternoon of Food, Arts and Crafts, and Live Entertainment. Rain Location: Bangs Community Center, 70 Boltwood Walk. Sponsored by the Human Rights Commission. Free.

SUNDAY MAY 7: MUSIC ON MAIN: CONCERTS AT FIRST CHURCH PRESENTS "TOGETHER WE SING: A MULTICULTURAL COUNCIL. 2:00 p.m. at First Congregational Church, 165 Main Street in Amherst. Featuring Mak'hela, the Jewish Chorus of Western Mass, directed by Elaine Broad Ginsberg, and the First Church Choir, led by Richard S. Matteson, singing together three choruses from Mendelssohn's much beloved Elijah and then celebrating music from the Jewish and Christian traditions. The church is handicap accessible. A donation of $15 is suggested. For further information, visit www.firstchurchamherst.org or call (413) 253-3456.

SUNDAY MAY 7: CONCERT BAND. 4 p.m. Tillis Hall, UMass. Timothy T. Anderson, conductor. Madeline Wight and Richard Sargent, graduate conductors. Buy tickets online $10 adults, $5 students and seniors. Livestream at https://www.youtube.com/watch?v=KsrcXp4nmC8

SUNDAY MAY 7: PROPHETS OF CHANGE (FILM). 7 p.m. Amherst Cinema, 28 Amity Street. Closing out the Pioneer Valley Jewish Film Festival on Sunday, May 7 at 7p.m.is PROPHETS OF CHANGE. In this documentary, Israeli and Palestinian musicians unite to break a cycle of fear and distrust in this inspiring, hopeful look at the universal language of song. Following the screening, director Assaf Ben Shetrit joins us live via Zoom for a conversation moderated by Daniel Pope, Director of the Massachusetts Multicultural Film Festival.

WEDNESDAY MAY 10: HEAT PUMP PANEL DISCUSSION WITH SCOTT CERNAK AND THE ENERGY AND CLIMATE ACTION COMMITTEE. 5:30 to 6:30 p.m. Virtual meeting with local installer and heat pump expert Scott Cernak will give an intro to heat pumps, followed by a Q&A with Energy and Climate Action Committee members whose homes have recently undergone energy conversions. Come with your questions, learn about how you can green your home, and hear about how your neighbors converted theirs. Join at https://zoom.us/j/95283460251#success

WEDNESDAY MAY 10: JAZZ ENSEMBLE I AND STUDIO ORCHESTRA. 7:30 p.m. Tillis Hall, UMass. Jeffrey W. Holmes, conductor. Buy tickets online at https://fac.umass.edu/Online/default.asp?BOparam::WScontent::loadArticle::permalink=musicanddancedepartment&BOparam::WScontent::loadArticle::context_id= $10 adults, $5 students and seniors.

FRIDAY MAY 12: VOLUNTEER FAIR. 10 a.m.-12 p.m. Amherst Town Common (relocated to Bangs Community Center in the event of rain). Are you an everyday hero looking for a way to meet friendly faces, contribute to the greater good, and enjoy the experience of being part of a team? Amherst needs you! Come explore the many volunteer opportunities in Amherst and learn how you can make a difference in your community. Raffles! For information, contact macfadzen@amherstma.gov .
SATURDAY MAY 13: ANNUAL POETRY WALK. 10 a.m. In honor of the 137th anniversary of the poet's death, The Annual Poetry Walk returns in-person for the first time since 2019! Join us for an engaging poetry walk through Amherst, the town Dickinson called "paradise." At each stop we will explore sites of meaning for Dickinson and read poetry. Register here. (free)

SATURDAY MAY 13: SHADE TREE PLANTING: 9 a.m. -noon. Corner of Orchard Street and Northampton Road (Route 9). Is there a more enjoyable time to plant a tree than in May? The only way to find out is to do it. So join us on Saturday, May 13th at the corner of Orchard Street and Northampton Road/Rte 9. Bring a shovel if you have one, and if you don't, we have plenty.   

SATURDAY MAY 13: TREEFEST AT THE AMHERST FARMERS MARKET. UMass environmental education students will host Treefest -Rooted in Connection, a community event organized around the theme of trees and community, at the Amherst Farmers' Market on the Town Common on Saturday, May 13 from from 7:30am- 1:30pm. The students will run a number of stations and activities for people of all ages to learn, share, and think about the role of trees in our community. The event is free and open to all. 
More information
SATURDAY MAY 13: SPRINGFEST AT THE MILL DISTRICT WITH MR. G. 10 a.m. to 1 p.m.Mill District, 91 Cowls Road. Latin Grammy winner Mr. G will have fans of all ages jumping and dancing to his upbeat performance at The Mill District's SpringFest on Saturday May 13. This resident of Western Massachusetts is known offstage as Ben Gundersheimer. He performs in English, Spanish and Hebrew
"SpringFest is a new family fun event at the Mill District. We're honored to host MISTER G," said Cowls' Senior Communications Director Tim O'Brien. "We've planned additional fun activities too." Complementing Mister G's live concert, The Mill District Local Art Gallery has arranged pre-show kids' crafts, games and giveaways. There will be post-show book signings and photo-ops with MISTER G. Weather permitting, Mister G will lead a singing stroll along the Mill River Story Walk, which will be featuring one of Mister G's latest books, How Many Squirrels Are in the World? A huge live squirrel may even be in attendance! You never know in The Mill District.The book signing is sponsored by Mill District partner, Amherst Books. Copies of many MISTER G titles will be available for sale during the event. The event and concert are free of charge, however pre-registration is required at Eventbrite.
SUNDAY MAY 14: SPRING CHORAL CONCERT. 4 p.m. Bowker Auditorium, UMass.
Lindsay Pope and Stephen Paparo, conductors. Buy tickets online at https://fac.umass.edu/Online/default.asp?BOparam::WScontent::loadArticle::permalink=musicanddancedepartment&BOparam::WScontent::loadArticle::context_id= Tix: $10 Adults, $5 Seniors/Students, UMass Amherst Students Free

MONDAY MAY 15: DINE TO SUPPORT AMHERST REGIONAL CLASS OF 2023. 3 to 8 p.m. Dine-In or To-Go at the Texas Roadhouse, 280 Russell Street, Hadley, Massachusetts. Ten percent of proceeds will be donated to the Amherst Regional High School.

SATURDAY MAY 20:BE AN ALLY, NOT A SAVIOR.9:30-11 a.m. Bangs Center 70 Boltwood Walk. Sponsored by the Department of Diversity and Inclusion. Join Jana McClure as she facilitates answers to: What is the role of the white ally to Black and BIPOC communities? How can you shed the cape of savior to become the warrior ally? Jana McClure is a Truth School trainer and a resident of Amherst. She has participated in several local activities serving the community. As a life-long non-profit human service administrator, Jana has worked in numerous positions supporting individuals with varied abilities and challenges. Light refreshments will be served.

SATURDAY MAY 20: GARDEN CLUB OF AMHERST PLANT SALE. 8:30 a.m. to 2:30 p.m. under the tent on the Town Common, rain or shine. Fabulous woodland and native plants, perennials, shrubs, grasses, trees. Plants for shade and sun. Plants for everyone!

SUNDAY MAY 21: AMHERST EDUCATION ASSOCIATION MINI GOLF FUNDRAISER. 10 a.m.-1 p.m. Western Mass Family Golf Center, 294 Russell Street, Hadley. $50 per group includes 18 holes of golf and snacks. Register at bit.ly/minigolf2023 amherstedfound@gmail.com

SUNDAY MAY 21: GENERATION RATIFY AMHERST THIRD ANNIVERSARY CELEBRATION AND FUNDRAISER. Munson Library, 1-3 p.m. Live music, catering, speakers , presentations, and an art auction. This is a fundraising event with ticket admission. Tix: suggested donation $10. More information

WEDNESDAY MAY 24: REVIEW THE RESULTS OF THE LEAGUE OF WOMEN VOTERS SURVEY ON THE TOWN CHARTER. 7.p.m. in the Bangs Center and on Zoom. The League of Women Voters of Amherst Charter Review Task Force will present the findings of the Charter Review Survey. In 2018, Amherst adopted a Home Rule Charter that calls for a Council/Manager form of government. The Charter Review Task Force survey is part of the League's process of gathering information on how the new form of government has been doing incorporating League good government principles – in anticipation of the town's official Charter review scheduled for 2024. Look here for Zoom link.

SATURDAY MAY 27: BILL FRISELL TRIO. The Drake, 44 North Pleasant Street. 8 p.m. (doors open at 7 p.m.) Bill Frisell's career as a guitarist and composer has spanned more than 40 years and many celebrated recordings, whose catalog has been cited by Downbeat as "the best recorded output of the decade." Recognized as one of America's 21 most vital and productive performing artists, Frisell was named an inaugural Doris Duke Artist in 2012. He is also a recipient of grants from United States Artists, Meet the Composer among others. In 2016, he was a beneficiary of the first FreshGrass Composition commission to preserve and support innovative grassroots music. Upon San Francisco Jazz opening their doors in 2013, he served as one of their Resident Artistic Directors. Bill is also the subject of a new documentary film by director Emma Franz, entitled Bill Frisell: A Portrait, which examines his creative process in depth. Tix: $$38.50 adv. $45 day of show. General Admission seating. More information

SATURDAY JUNE 24: COMMUNITY SAFETY DAY. 10 a.m.-2 p.m. at Mill River Recreation area 95 Montague Road. Join the Senior Center, Fire Department, Police Department, CRESS, the Hampshire County Sheriff's Office, and Northwestern District Attorney's Office for the second annual Community Safety Day. Become a safety expert and get to know your local first responders. This event is geared toward promoting public safety awareness for all ages. Events will feature Touch-A-Truck, fire safety demonstrations, scam prevention, K9s, jaws of life presentation, face painting, balloon art, car and car seat checks, food, live DJ and more.
---
ONGOING AND MULTI-DAY EVENTS

SECOND TUESDAY OF EVERY MONTH: OPEN MIC NIGHT AT THE DRAKE. 44 North Pleasant Street. Free event. Performers arrive by 5:30 p.m. Stage time: 6 p.m – 10 p.m. All ages. Younger performers will be slotted earler. All performers and styles of performances welcome, including but not limited to: music (of all kinds) – acoustic, folk, rock, hip hop, jazz, classical, etc…comedy, spoken word / readings, poetry, dance, performance art. House rules and more information.

FIRST AND THIRD TUESDAY OF EVERY MONTH: NORTHAMPTON JAZZ WORKSHOP. The Drake. 44 North Pleasant Street. 7:30 p.m. Free (donations accepted). Featuring the Green Street trio with a special guest. Featured set at 7:30 followed by an open jam session. Bring your axe. Full calendar of events here.

FIRST WEDNESDAY OF EVERY MONTH: MOBILE FOOD PROGRAM. 1-2 p.m. The Boulders, 156 Brittany Manor Drive. Free produce. No registration necessary. Open to everyone. Brought by the Food Bank of Western Massachusetts and the Amherst Survival Center. The Food Bank truck will be in the parking lot near apartments 115-125.

FIRST WEDNESDAY OF EVERY MONTH: COVID 19 VACCINE CLINIC. Bangs Center, 70 Boltwood Walk. 3:00-5:00 p.m. Free. The clinics offer Pfizer and Moderna Bivalent Boosters for ages 12 and up and Pfizer Bivalent Booster for ages 5 and up. Registration is preferred, but walk-ins are accepted. To schedule an appointment, click here. More information

LAST WEDNESDAY OF EVERY MONTH: CRAFT AND CONVERSE. Mill District General Store and Local Art Gallery, 91 Cowls Road. 6:30 p.m.-8 p.m. Are you tired of creating in solitude? Looking to connect with other artistic individuals? Grab your sketchbook, knitting bag, or water color gear and join our monthly coworking group! Craft and converse, hosted by Easthampton artist Kaia Zimmerman, is held the last Wednesday of every month from 6:30 to 8:00 p.m. This welcoming, intentional space is designed for community members to come together for a casual, social evening while pursuing their own creative projects. Drop-ins welcome, but registration encouraged for any weather-related changes in schedule. Bring your own arts or crafts project (BYOA) to work on. Ages 16+.

EVERY WEDNESDAY : CAN'T REMEMBER CAFE. Bangs Community Center, 70 Boltwood Walk. 10 a.m. – 12 p.m. Are you or a loved one experiencing memory loss? At the Amherst Senior Center, we understand memory changes and have developed a new program based on the popular Memory Café format. The Can't Remember (CR) Café offers fun, relaxation, and of course, snacks. This program is perfect for caregivers, people with mild memory loss, or anyone in the community who enjoys good conversation and strong coffee. Each Can't Remember Café opens with a coffee and conversation hour, followed by a group activity. Join us on Wednesday, November 30th for a performance by our special musical guests, "Healing Hearts with Harmony" at 11:00am. Come for the coffee, stay for the connections! Email seniorcenter@amherstma.gov or call 413-259-3060 with questions.
LAST FRIDAY OF EVERY MONTH : LAST FRIDAYS AT THE DRAKE POETRY SERIES HOSTED BY LYRICAL FAITH. 44 North Pleasant Street. Join us every last Friday of the month* for Last Fridays at The Drake hosted by Lyrical Faith for an unforgettable open mic and poetry night experience featuring award-winning spoken word artists from across the country. Come through for music, drinks, and artistic expression where poets take center stage to share new work, old work, or any work that helps them get free. Doors and bar open at 5PM. Early arrival is encouraged to get a slot on the sign-up sheet. The cover charge is $5 with a college ID or $10 general admission. More Information. Full Events Calendar at the Drake.

EVERY SATURDAY THROUGH NOVEMBER 18: AMERST FARMERS" MARKET. Amherst Town Common. 7:30 a.m. – 3 p.m. This year's market will features 45 vendors (so far) and has room to sign up a few more. More information

THIRD SUNDAY OF EVERY MONTH APRIL THROUGH OCTOBER: CARS AND COFFEE AT THE MILL DISTRICT. Hosted by the Mill District General Store, 91 Cowls Road, 8:30 to 11:30 a.m. It is free for collectors to display their cars and compete for trophies in four categories: best domestic, best foreign, best exotic, and best overall, based on votes of the public. Plus, there will be coffee from Futura Coffee Roasters which will soon be joining the Mill District. Cars and Coffee will be held rain or shine.

NOW through SATURDAY MAY 6: INTO THE WOODS. Rand Theater at UMass. The UMass Theater Department presents the Stephen Sondheim musical "Into the Woods". Twisted takes on fairy tale conventions make this offering from the late, great Stephen Sondheim an utter delight. These tales came from Germany, France, England and other countries, but it is in the United States where, thanks to a certain animated film company, they blended into the versions that became cultural megaliths — which in turn are filtered through the equally American art form that is the musical. What happens when Cinderella, Red Riding Hood, Rapunzel, a brace of princes, and a boy with some magic beans are threatened with an ending that's not so happy? Can they find a way to come together as a community to triumph over adversity? April 28, 29, May 4, 5, 6 at 7:30 p.m. May 6 matinee at 2 p.m. $20 general admission, $10 for students and seniors. Tickets available at the Fine Arts Center Box Office or 1-800-999-UMAS.

NOW through FRIDAY MAY 12: PORTRAITS IN RED: MISSING & MURDERED INDIGENOUS WOMEN & GIRLS. Paintings by Nayana LaFond. Augusta Savage Gallery, New Africa House, UMass, 180 Infirmary Way. Portraits in Red: Missing and Murdered Indigenous Women and Girls began on May 5, 2020 with one painting, "Lauraina in RED," created for the National Day of Awareness for Missing and Murdered Native Women and Girls. Nayana LaFond put out an open call, saying she would paint a couple more portraits if people sent information on subjects. She received more than 25 the first day with stories and photos, and decided to dedicate herself to painting all she receives. Each portrait is of someone who is missing, was murdered, survived, their family member or friend, or an activist/hero fighting for the cause. Through her work LaFond hopes to make sure the missing and dead are never forgotten, to raise awareness about this serious issue, and to provide help with healing to the families she works with. LaFond continues to receive new images and stories and has an ongoing queue of 20-30. Opening Reception: Monday, January 30, 5-7 p.m. Artists talk: Tuesday, February 8, 6 p.m.

NOW through SUNDAY MAY 14: 60 YEARS OF COLLECTING -AN ANNIVERSARY EXHIBITION CELEBRATING THE UNIVERSITY MUSEUM OF CONTEMPORARY ART PERMANENT COLLECTION. Bottom Floor of the UMass Fine Arts Center. Look here for gallery hours and additional information. Free. The exhibit can be viewed on line here.

NOW through FRIDAY MAY 27: ROOTS -PAINTINGS, DRAWINGS, AND PASTELS BY TOM MORTON. Gallery A3. 28 Amity 1D. Gallery Hours: Thursday-Sunday, 3-8:00 p.m. Opening Reception: May 4, 5-7:00 p.m. Free online Art Forum on May 18 at 7:30 p.m. More information

NOW through THE END OF MAY: DAVID RUSSELL ART EXHIBIT "MADE IN MASS". Senior Center, Bangs Community Center. David's work is biographical; his paintings, sculptures and writing stem from personal experience. His woodworking is completely intuitive. When looking at and into a piece of wood, he finds its intrinsic nature, creating figures, landscapes, architecture and natural objects with it.

NOW through FRIDAY JUNE 2: A RECIPE FOR SAVING SEEDS. (Beginning TH MAR 12). 10 A.M. – 5:00 p.m. –
(MON-SUN). University of Massachusetts Amherst, Science and Engineering Library,740 N Pleasant St.
The exhibit consists of a series of ten seed-saving recipe cards. Each card provides easy, step-bystep instructions for saving seeds of specific flowers, herbs, and vegetables, with images and text. Reception: April 7, 1-3 p.m.
NOW through SUNDAY JULY 2: GOD MADE MY FACE: A COLLECTIVE PORTRAIT OF JAMES BALDWIN. Meade Art Museum, 41 Quadrangle Street, Amherst College. Look here for days and hours. This exhibit presents works from iconic artists such as Richard Avedon, Marlene Dumas, and Kara Walker alongside archival materials in order to explore the life, work, and legacy of James Baldwin (1924–1987). More information

NOW through JUNE 30: ARTWORK OF DR. SHIRLEY JACKSON WHITAKER AT LOCAL ART GALLERY IN THE MILL DISTRICT. Artist, activist and local nephrology specialist, Dr. Shirley Jackson Whitaker, will bring her etchings, paintings, and storytelling to the Front Window Gallery at The Mill District's Local Art Gallery, 91 Cowls Road, for a new exhibit that will run through the end of June. Whitaker weaves her love of art into all aspects of her life, connecting medical conundrums to trauma, to racism, to ongoing lynching, and then to canvas and the page. Social Justice and a healthy community are her goals. A protégé of renowned artist Leonard Baskin, Whitaker uses her talent in etchings, drawings, paintings, photography, children's books, and cinematography to "roar for change." More information

NOW throughout -SUMMER 2023: ANCESTRAL BRIDGES EXHIBITION AT FROST LIBRARY TO CELEBRATE BLACK AND AFRO-INDIGENOUS FAMILIES WHO LIVED AND WORKED IN AMHERST Frost Library at Amherst College, 61 Quadrangle Drive, 4:30 p.m.-6 p.m. This exhibition, the first partnership between the Ancestral Bridges Foundation and Amherst College, seeks to center this long-neglected aspect of town history and to reveal the rich and complex lives of the Black and Afro-Indigenous community of Amherst. Our families' old black-and-white photographs complement oral histories–some yet to be recorded – and other artifacts available locally and at the college. I hope these images and stories raise questions, prompt further research, and challenge us all to meet our collective responsibility to build a more just and equitable future. All are welcome. On view through the summer of 2023. Free.