School Superintendent Michael Morris Will Take Medical Leave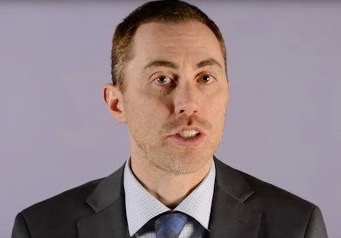 In a memo to the Amherst Regional Public School community dated May 12, School Superintendent Michael Morris announced that he will be taking a mental health leave effective immediately in response to the "significant challenges that I believe are due, in part, to the intensity of work and life since the pandemic first began in March 2020." Morris did not indicate when he expects to return to the job, nor who might step in as an interim superintendent. Morris' announcement comes amidst public outcry over the alleged failure of the school administration to protect trans and gay students at Amherst Regional Middle School from harassment, including harassment from guidance staff. The school administration has also come under growing scrutiny and criticism in recent months because of accusations of hiring irregularities at ARMS (see also here and here) and for the Regional School Committee, having failed to reach an agreement with Amherst Pelham educators after 16 months of mediation and negotiation.

The full text of Morris' announcement is below.
---
Dear ARPS Community,

I know this has been a busy week with many ARPS-related emails to the community, and I apologize for having to share this information at this time.

Since mid-January I have been experiencing significant challenges that I believe are due, in part, to the intensity of work and life since the pandemic first began in March 2020. My intention was to take more time away from work each of the past three summers, but that has not been possible, particularly given pandemic-related work demands.

My objective was to make it through to the summer months, and step away from ARPS for an extended vacation, and recharge for the 2023-24 school year. However, after consulting with my doctor today, I have been advised that my health is being impacted and I need to take some time away, starting immediately. After this time away, I look forward to returning to my role as Superintendent at ARPS.

Being away from ARPS will not be easy for me. I have spent my entire professional career of 22 years in this district, as a teacher at Fort River, building leader at Crocker Farm, and district leader. I love the district and this job. But at this moment, I need to step away for a period of time. I have full confidence in the school staff and leadership, as well as district leadership, to provide the necessary support and resources to ensure that the end of this school year is a time of healing, celebration, and joy.

I am also aware, and accept, that there will be broad speculation about my leave given the public nature of my role. I am sharing this information openly because, in my experience, mental health issues are often over-simplified and often believed to be tied to one situation or one moment in time. The reality is much more complex.

I will work with the School Committees to support the transition in leadership that my temporary leave will necessitate.

Sincerely,

Mike Morris