Three Finalists Named For Acting School Superintendent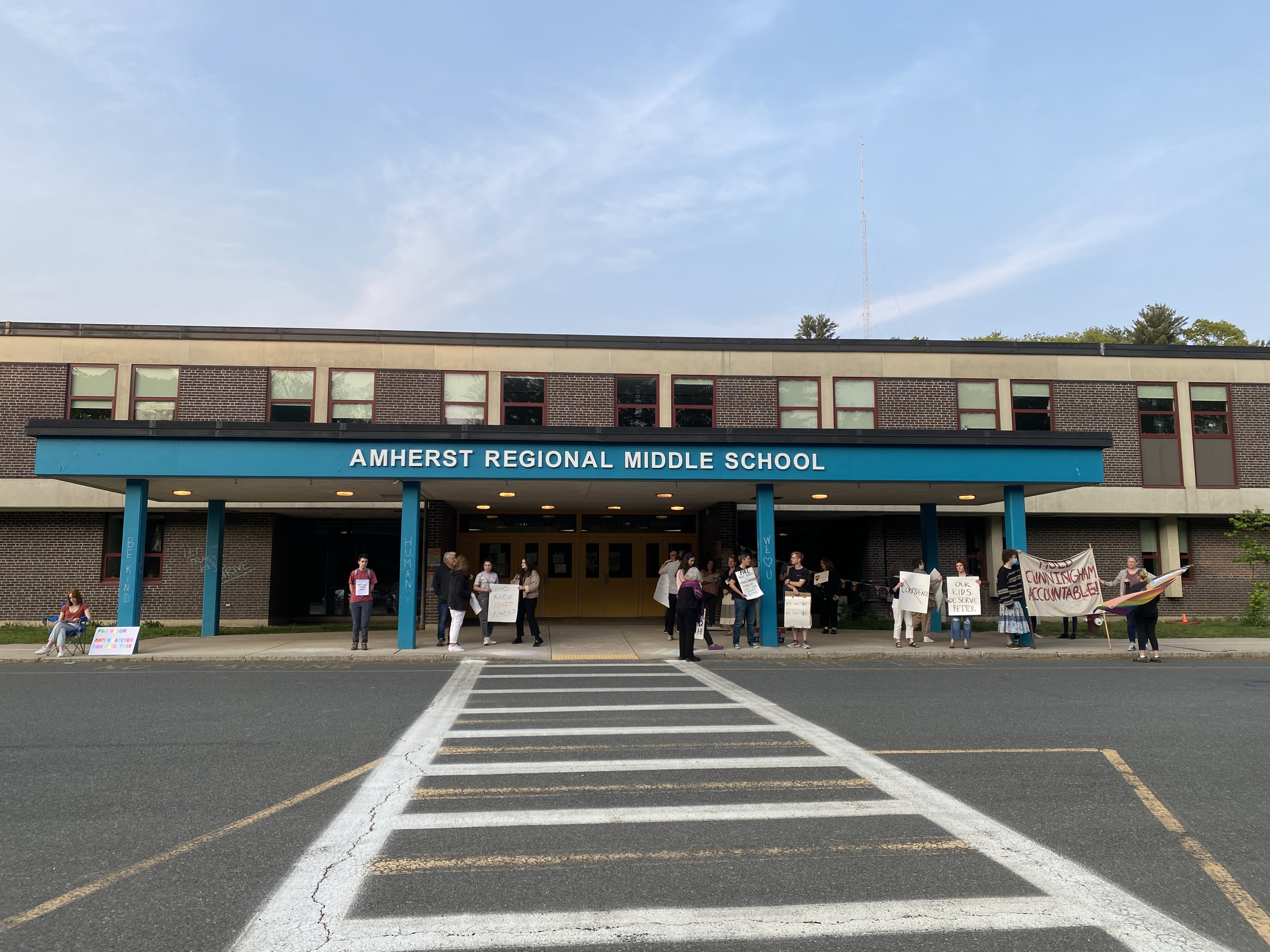 Of the eight names put forward to be considered to fill the role of acting School Superintendent for the Amherst Regional Public Schools (ARPS) at a School Committee meeting on Tuesday (5/16) night, three have indicated that they would be interested in applying for the job. They are former Pelham School Committee Chair and former Associate Director of Professional Development at UMass, Dr. Trevor Baptiste, current ARPS Finance Director Dr. Doug Slaughter, and retired Greenfield School Superintendent Dr. Susan Hollins. The Regional School Committee and the Union 26 School Committee (Pelham and Amherst) will meet tonight at 7:30 p.m in the Amherst Regional High School library to choose an acting superintendent from among the three. That decision will be based solely on the written materials that have been submitted by the candidates – a brief personal statement and a curriculum vitae. Those documents can be viewed here. Because of time constraints there will be no interviews, no Q & A with the candidates, and apparently no reference checks. A vote will be taken tonight to chose one of the three candidates, following a discussion in open session. The public is invited to offer public comment at the meeting or via written statement or voice mail. Options for submitting public comment are detailed here.
The other five names that had been put forward for consideration at Tuesday's meeting were Dr. Faye Brady, Mary Custard, Miki Gromacki, Dr. Marta Guevara, and Doreen Reid. On Wednesday (5/17) RSC Chair Ben Herrington and Union 26 Chair Peter Demling reached out to each of the eight persons whose names had been put forward to determine whether they were interested, and these five declined to be considered.
The need to appoint an acting superintendent arose when the current superintendent, Michael Morris announced on May 12 that he was taking an indefinite mental health leave. That announcement came a day before the Amherst Pelham Education Association (APEA) the union representing educators and clerical staff in Amherst and Pelham schools, issued a letter of no confidence in both Morris and Assistant Superintendent Doreen Cunningham. Many of the people who testified before the school committee on Tuesday (5/16) called for an investigation of Morris and the resignation of Cunningham for their role in sustaining an atmosphere that harmed trans and gay children at Amherst Regional Middle School (ARMS).
Many who testified also called on the school committee to appoint an acting superintendent who had experience dealing with discrimination-based crises and who would prioritize addressing the harm that has occurred at ARMS and who would initiate the necessary changes at ARMS to ensure that such harm would not reoccur.
The full May 17 letter announcing the finalists for the positions follows.

---
Dear ARPS Community,
Our committees deliberated and then identified eight potential candidates for the role of acting superintendent at last night's meeting. We then reached out to these candidates today to ask if they're interested in being considered for the position. The candidates (in alphabetical order within response) are:
Responded Yes: Dr. Trevor Baptiste, Dr. Susan Hollins, Dr. Douglas Slaughter
Responded No: Dr. Faye Brady, Mary Custard, Miki Gromacki, Dr. Marta Guevara, Doreen Reid
We will discuss those who responded "Yes" and vote to appoint one of these three candidates at tomorrow night's meeting, Thursday 5/18 at 7:30 pm in the ARHS Library. Public comment will be first, followed by discussion and then a vote in open session (all discussions of this appointment have been in open session).
The personal statements and CVs/resumes of the three candidates are now available on tomorrow night's meeting posting for public review.
Our committees welcome public input. Options for submitting public comment are detailed here. Feedback that is not intended for public comment can be sent to RegionalSchoolCommittee@arps.org and PelhamSchoolCommittee@arps.org.
Sincerely,
– Ben Herrington, Regional School Committee Chair
– Peter Demling, Union 26 Chair