Opinion: School Committee Member Peter Demling Is An Obstacle To Addressing The Crises In Amherst's Public Schools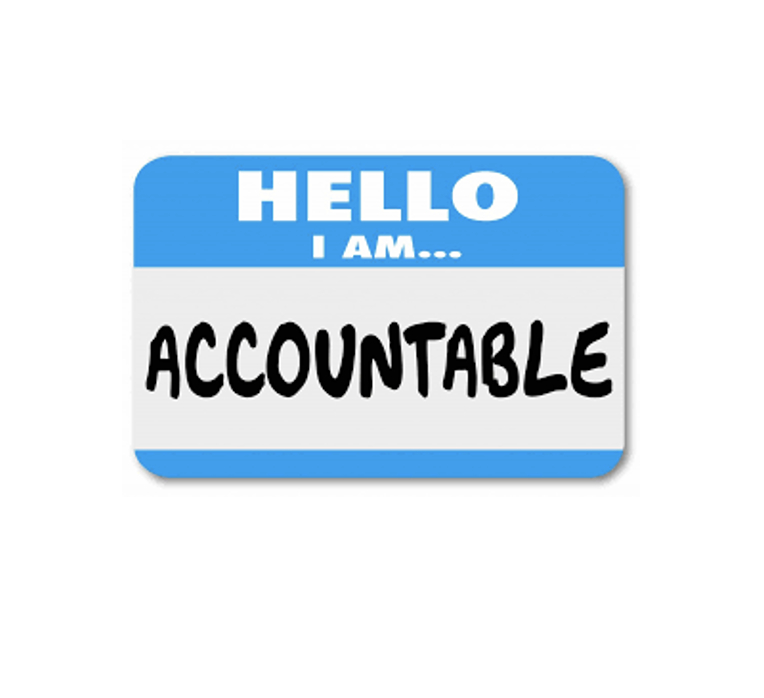 I wonder what would happen in a middle school classroom if one student was politely offering to read something aloud and a second student threw his arms up dramatically, sat back in his chair, and then spoke over her with an exasperated sigh and an angry tone, silencing her and shifting the feel of the entire room. I wonder how the teachers might handle that.
Would they tell the student that it isn't ok to silence a classmate? Maybe they'd remind him that there are appropriate ways and inappropriate ways to express his feelings in a group setting. A particularly skilled teacher might facilitate a conversation about the nuances of gender when a male identified person silences a female identified person in a group. What does it say to the person doing the silencing if it works? What does it say about the culture of the group if it is allowed to continue to happen?
These are important questions to ask, but there are even more important questions to be asking. What if this took place outside of a classroom, and in a public forum among adults? What if it occurred at a school committee meeting, like the meeting on June 20, when a community member offered to read public comments and Regional School Committee (RSC) member Peter Demling reacted like an angry child with poor impulse control, pushing for things to go his way. On the video of the June 20 RSC meeting, at around 42:06. it is easy to hear the condescension and aggravation in Demling's voice as he interrupts a community member to sigh loudly over her words and call "point of order." In the minutes that follow he continues to speak with a tone of condescension, making an argument for policy above transparency, suggesting that comments should not be read aloud because some people feel "beholden" to try to override SC policies and others don't, and expressing disdain for the idea that when policy is overridden it is because of public pressure. For many of us, public pressure is also what we call civic engagement, one aspect of any healthy democratic process. Perhaps Demling is unaware of some of the other important policies that have been overridden because of public pressure. Our history and any progress we've made toward social justice is full of them.
Though Demling is off-screen during this part of the video I attended the meeting and can say that his body language very much reflected his tone. He sat back hard in his chair. His face was red. He threw his arms up. Both his tone and his body language reflected his upset that a community member had the audacity to offer to read public comments aloud. I have watched Demling use his tone and body language to control the people or the process around him several times now. It often occurs to me that his behavior is not something I would allow from my teenage son or twelve-year-old daughter. I don't know a single teacher who would allow it in their classroom. So, what is our responsibility as a community when behavior that wouldn't be tolerated in a middle school classroom is part of the key political process we have to protect our LGBTQIA+ youth?
It did not surprise me when the issue of reading public comments came up at the school committee meeting on June 20, it has been an ongoing issue. The public continues to express the importance of hearing the words of those who might be unable to show up at school committee meetings, people who send in written comments. Demling would like to scroll the letters across a screen instead of having them read aloud so everyone in the room can hear them. This is an issue of access. Let's think about who the people sending written comments might be for a moment; single parents who don't have child care in the evenings, people working night jobs, people with disabilities, people who feel vulnerable, either because of their employment or their child's identity or their own. This list could continue and the truth is that scrolling any of their words on a screen in the background of a chaotic meeting space is no way to ensure that their voices are heard. And yet, Demling continues to do everything in his power to block any offer to read these public comments aloud, including shouting over and then chastising fellow school committee member, Jennifer Shaio when she tried.
Why might Demling do that? Maybe he doesn't like that members of the public keep asking him to apologize for things. Later at the same meeting he made a defensive statement in response to an ongoing public outcry for an apology over his decision to immediately question the validity of the complaints about LGBTQIA+ students at the middle school. When he first started talking, I hoped that he might simply say he could have chosen his words more carefully. I hoped maybe he'd acknowledge the damage caused when a person comes forward to disclose harm and is not believed. My twelve-year-old understands that when a person shares that they've been hurt the first words they hear in response should not be words of doubt but words of support. Has the Me Too Movement taught Demling nothing about the value of simply saying "I believe you?" If he felt it was not appropriate to say the right thing he could simply have remained quiet. In the absence of making things better he could have opted to just not make them worse.
Instead of apologizing Demling defended his words, emphasizing that he'd never said the families disclosing harm to their children were lying, he only suggested that there was no proof. These are the distinctions of the privileged, the unaffected. What matters to me, and should matter to all of us, is what it must have felt like for those families to come forward and be met with doubt instead of support. The words Demling chose in that moment caused harm and undermined the public's trust in the school committee at a time when we desperately need good leadership. If he can't even apologize for that, how can we expect him to be accountable as this issue evolves?
Maybe Demling doesn't want public comments read aloud because public comments often ask more from the committee than they are willing to deliver. At the same meeting the public called clearly and repeatedly for the committee to publicly address the vote of no confidence from the Amherst Pelham Education Association's Letter of no confidence, in which an overwhelming majority of staff expressed no confidence in their leadership. The school committee continues to refuse to address this.
The public also repeatedly asked that the RSC place Superintendent Morris on administrative leave pending the results of the Title IX investigation rather than allowing him to remain on voluntary leave where he could return at any time on his own terms. Doreen Cunningham was escorted from her office and placed on forced leave. Both Morris and Cunningham allowed this harm to come to children and fostered the toxic environment described by staff. Why should the committee's response to them be so different? Shouldn't the community have confidence that Morris will not return to office until this issue has been completely investigated and addressed? In response to several public comments requesting action the committee stated that they are going to take no action until the Title IX investigation is complete. This decision demonstrates a staggering and disappointing lack of leadership. Maybe Demling simply finds it easier to block the write-in comments from being read than to listen to one person after another ask them to do better, and refuse.
At a meeting that felt mostly demoralizing and disappointing, one good thing happened. Demling's efforts to block public comments from being read out loud failed. Other RSC members revealed that all that's required to override the silencing policy Demling was so attached to was a motion, time for discussion and a vote. A motion was made and several RSC members made powerful statements reflecting that they have heard the public's call for transparency and believe that hearing people is important at a time like this. I was moved to see our words and actions reflected in their statements, and grateful to see that the committee would not reward Demling's behavior by letting him have his way. This felt like an evolution to me, like there is hope that school committee meetings may not continue to feel so hard to watch.
In the end Demling was the only SC member to vote to silence members of his own community. I felt relieved about this for two reasons; the first being that I believe transparency is important and people deserve to be heard whether they can make it to school committee meetings, or not. The second being that I don't like to see bullies win. Let's be honest, when a person who holds power in a room silences other people, condescends to them, speaks over them, and looks angry when they speak, they are trying to belittle that person or control their behavior. That's bullying.
We've seen bullying behavior from Demling toward other committee members, repeating and escalating at times to the point where he had to publicly apologize. We've seen it in how he responds to members of the community for expressing their concerns or having the audacity to question bad policy. And at the meeting on the June 20, we witnessed it in response to a simple offer to read public comments aloud. Unaddressed, unacceptable behavior from people in leadership creates an environment in which it is nearly impossible to address unacceptable behavior within the system they are leading. How can we hold staff or children accountable for problematic behavior modeled by a school committee member?
I want to believe that if a student in the middle school treated his classmates the way Demling treats committee and community members there would be consequences. I hope the teacher or classmates would pay close attention to this kind of behavior and do everything in their power to stop it, including speaking up when they see it. That's what some of us witnessing at these school committee meetings are trying to do. We care deeply about the silencing, bullying and harm happening to LGBTQIA+ and trans kids in Amherst. How are we as a community supposed to solve these problems if we can't make our own voices heard? Demling's efforts to silence and belittle people who disagree with him are not just part of the problem, they are central to it. We can't have a school committee member engaging in the very behaviors we are trying to address in our classrooms. Accountability begins at the top.

Ali Wicks-Lim is a former Amherst Regional Public Schools parent.