From Other Sources: News For And About Amherst.  This Week:  Local News Round Up And A Survey Of Ominous Legislation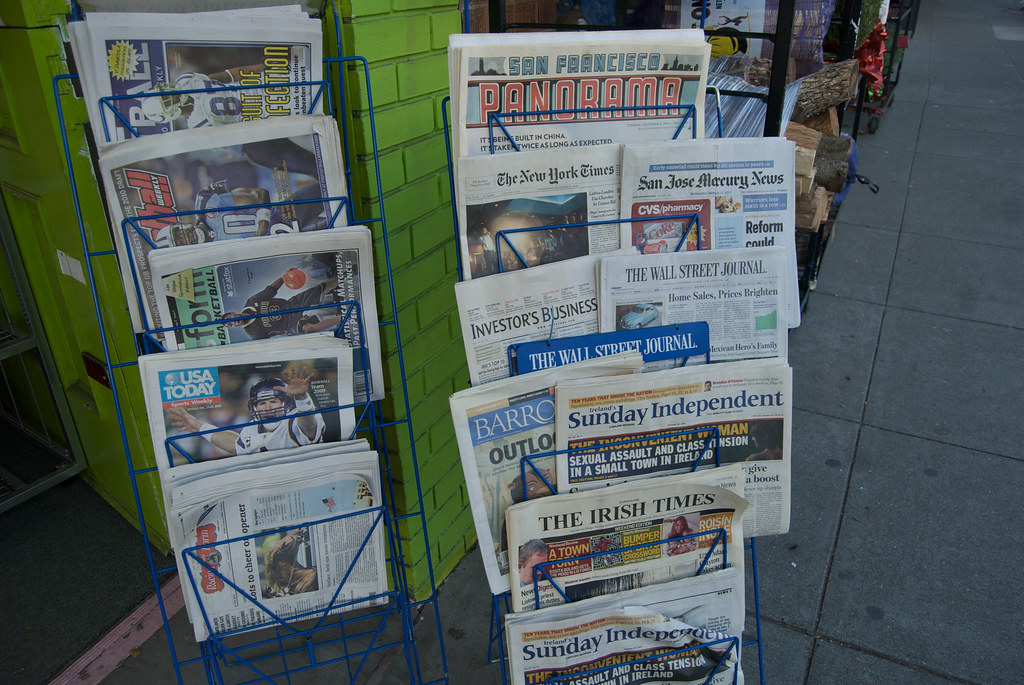 Here are some local stories from the last few weeks that we were unable to cover in the Indy as well a mix of interesting news and commentary that is worth checking out.
Have you read something that you think is worth sharing? Share the link in the comments section below and tell us why you are sharing it.

Are Paywalls An Obstacle?
Here at the Indy we support several other publications and we encourage our readers to do the same as they are able. And for this feature, we try to post articles that are not hiding behind a paywall. But sometimes an article worth reading is hiding behind a paywall, and subscription to the source is just not feasible. For such instances there are workarounds. Check out some possibilities here and here and here.

LOCAL NEWS ROUNDUP – AMHERST AREA

"We're Not In The Same Boat." Flood Impacts Felt Unevenly Across Valley by Dusty Chirtiensen. Just last week, local farmer Courtney Whitely was staring out over the plot of land off Meadow Street where he grows eggplant and other crops. It was the best crop he has ever had, he said proudly. But now it's all gone. Whitely's Ras Farm was one of many local farms devastated when the Mill and Connecticut rivers flooded this week. After days of heavy rain across the Connecticut River Valley and in Vermont, the deluge destroyed the crops and livelihoods of farmers across the region. Now, those who work the land are assessing the damages and preparing for an uncertain future. And they're not alone. The floods have ravaged not just farms but homes, buildings and public infrastructure. And while the true extent of the damage is still emerging, it is becoming clear that socially vulnerable populations — immigrants, people of color, small-scale farmers, the unhoused — have experienced a heavy burden, mirroring longtime warnings from experts who have said that climate change will disproportionately impact those groups.  (The Shoestring)

Solar Array On Former Golf Course Remains On Track by Scott Merzbach (7/14/23). Construction on a large solar array and associated battery storage at the former Hickory Ridge Golf Course is still awaiting building permits from the town. Though the clearing of parts of the 150-acre property, including more than 200 trees, has been underway for several months, Assistant Town Manager David Ziomek informed the Conservation Commission this week that installation of the pole-mounted solar and battery storage and pads has not yet begun. Ziomek said the town has not issued permits for the actual erecting of arrays as it awaits the final design and installation plans for the battery storage and pad, and final design specifications for the pole-mounted solar. There is also a review ongoing through MassWildlife's Natural Heritage & Endangered Species program. But Ziomek said the town's relationship with Amp Solar Development Inc. and subcontractor Dynamic Energy Solutions LLC has been quite good on this project, and cautioned against drawing conclusions about the delay. (Daily Hampshire Gazette)

Connecticut River Inundates Low-lying Fields And Crops by James Pentland (7/13/23). As forecasters extended flood warnings for the Connecticut River Valley until Thursday evening, lawmakers and state officials heard from farmers who have lost crops to the deluge. "This looks bad," Allan Zuchowski said, surveying a muddy lake where corn and cabbage had been growing off Aqua Vitae Road in Hadley, "but worse is to come. You've got plant disease everywhere." He was referring to phytopthora capsici, a water mold that decimates crops, gets into the soil and can render land unfit for agriculture for years. (Amherst Bulletin)

PVTA Seeks Grant To Pilot Amherst – Greenfield Route by Chris Larabee (7/13/23). While in the early stages — and there is a chance the grant might not be awarded — the pilot program would operate at least four days a week, and up to five if the Senior Center receives its own grant. The transportation route would cover Amherst, Shutesbury, Leverett, Deerfield/Whately at the park and ride, and Greenfield. "We've heard there is a disconnect between some rural communities," Sheehan said, with Burns-Johnson noting the pilot program will gauge the usage of such a service. "If this is implemented, we'll see what the demand is." The proposed route would first operate beginning in Amherst at 9 a.m. and returning at 10:30 a.m., while a second route would begin at noon and return at 1:30 p.m. (Amherst Bulletin)

Amherst-Pelham Teacher Contract Ratified After Long Struggle by Scott Merzbach (7/13/23). Following at-times contentious negotiations and mediation over the past 18 months, a new three-year contract for the Amherst-Pelham Education Association, whose members include teachers, paraeducators and clerical staff, has been ratified. The Amherst Regional School Committee voted 8-1 in executive session Wednesday to ratify the deal that extends from July 1, 2022 to June 30, 2025. The vote follows approval of the contract by the three bargaining units who work for the Amherst, Pelham and regional schools. Aspects of the contract include cost-of-living increases of 3% for each of the three years; paraeducators in their first year of work starting at  $18.33 per hour and going up to $20.55 on July 1, 2024; and the top step for paraeducators increasing to $28.79 an hour. (Daily Hampshire Gazette)
Amherst Burger Upping Its Game by Scott Merzbach (7/13/23). An Amherst developer who determined town center needed a restaurant specializing in both hamburgers and ice cream opened Amherst Burger Co. this spring, even with his own limited experience in overseeing the day-to-day operations of such an establishment. In the weeks since Amherst Burger Co. launched at 104 North Pleasant St., Barry Roberts, with assistance from the Amherst Business Improvement District, led by Gabrielle Gould, has seen the business supported by the community, with occasional issues cropping up, such as having to close early one evening when food ran out. (Amherst Bulletin)

Strike Up The Bands: Yidstock 2023 Brings New Music And A Range Of Events To The Yiddish Book Center by Steve Pfarrer (7/7/23). Just as the Yiddish Book Center has played a key role in revitalizing interest in the study of Yiddish literature and language, the Amherst center also has done its part to keep alive one of the liveliest parts of Yiddish culture: music. Now in its 11th season, "Yidstock: The Festival of New Yiddish Music" returns to Amherst July 13-16 for four days of song, film, talks and workshops, though the focus in on the the breadth of Yiddish music, from Klezmer to the variations on that traditional sound that have emerged in the last several decades. (Daily Hampshire Gazette)

UMass Class Teachers Students The Science Of Buried Bones by Alexander MacDougall (7/6/23). Nested within a thickly wooded area behind UMass Amherst's School of Education, a group of college students stand hunched over the soil in a fenced area, looking for bones. Using small 4½-inch trowels, the students slowly scrape the dirt across a cordoned-off patch of land they've identified as being suspicious. Scraping horizontally across the surface, layers are dug up centimeters at a time — a lengthy but necessary means of excavating when trying to look for human remains. "If you go to court, you need to be precise," said Tabitha Dorshorst, a Ph.D. student helping to oversee the operation. "It's a meticulous process." The students aren't looking for real bones, only plastic ones — it's part of the UMass Anthropology Department's Bioarchaeology and Forensic Anthropology Field School. The intensive six-week course draws students from across the country, teaching them how to identify where remains may be buried, and how to identify humans based on the bones they leave behind. (Amherst Bulletin)

In Amherst, Teen Journalists' Investigation Of Transphobia At The Middle School Forced A District Shake-Up by Brooke Hauser (7/4/23). High schoolers published report in student newspaper that shook this college town, long considered an LGBTQ-friendly, liberal enclave. (Boston Globe)

OMINOUS LEGISLATION
Are Florida Laws Chasing Faculty Away? Some See A Brain Drain by Divya Kumar and Ian Hodgson (7/10/23). Gov. Ron DeSantis had been talking since January about his plans to rid higher education of "woke" influences. He spoke of weeding out liberal professors, killing diversity programs and restricting course content. He railed against "zombie studies," the college majors he saw as frivolous. The speakers warned of damaging effects. Some faculty, they said, already had taken lower-paying jobs in other states, with more sure to follow. Top professors from elsewhere were staying away. The quality of a college education in Florida would quickly decline, they predicted. (Tampa Bay Times)
The Child Labor of Early Capitalism Is Making a Big Comeback in the US by Steve Fraser (7/7/23). Child labor was common in urban, industrial America for most of the country's history. It's now making a disturbing comeback: lawmakers across the US are undertaking concerted efforts to weaken or repeal statutes that prohibit employing children. (Jacobin)

Child Labor Is On The Rise by William Finnegan (6/4/23). Today, however, child labor in America is on the rise. The number of minors employed in violation of child-labor laws last year was up thirty-seven per cent from the previous year, according to the Department of Labor, and up two hundred and eighty-three per cent from 2015. (These are violations caught by government, so they likely represent a fraction of the real number.) This surge is being propelled by an unhappy confluence of employers desperate to fill jobs, including dangerous jobs, at the lowest possible cost; a vast wave of "unaccompanied minors" entering the country; more than a little human trafficking; and a growing number of state legislatures that are weakening child-labor laws in deference to industry groups and, sometimes, in defiance of federal authority. (The New Yorker)

19 States Have Laws Restricting Gender Affirming Care, Some With The Possibility Of A Felony Charge by Annette Choi and Will Mullery (6/1/23). This year has been record shattering for anti-LGBTQ legislation, with particular scrutiny on gender-affirming health care access for transgender children and teenagers. Nineteen states have passed laws restricting it — but not all bans are the same. While some states have enacted laws that can punish health care professionals who provide gender-affirming treatment to minors with prison time, others have built in limited exceptions for minors to continue medication-based or nonsurgical forms of care, according to a CNN analysis of data from the Movement Advancement Project, a nonprofit think tank that advocates for LGBTQ rights. These wide-ranging restrictions have created a complicated legal landscape for trans people to maneuver. Several of the bans face legal challenges from health care providers and civil rights organizations. (CNN)

Book Bans Are On The Rise In US Schools, Fueled by New Laws In Republican Led States. by Alexandra E. Petri (4/22/23). Fearing criminal penalties, public schools throughout Missouri removed hundreds of books from their libraries after state lawmakers last year made it illegal to provide students with "sexually explicit" material — a law that carried punishment of up to a year in prison.The issue is playing out in public school districts and campus libraries across the United States, 1st Amendment advocates warn: Book bans, gassed up by state legislation pushed by conservative officials and groups, are stacking up at an alarming rate.In a report published Thursday by PEN America, the nonprofit free speech organization cited 1,477 instances of books being prohibited during the first half of the 2022-23 academic year, up 28.5% from 1,149 cases in the previous semester. Overall, the organization has recorded more than 4,000 instances of banned books since it started tracking cases in July 2021. (LA Times)

The New Republican Assault On Children. Overturning Child Labor Laws by Sonali Kolhatkar (5/9/23).Two recent exposés about child labor in the United States highlight how prevalent the once-outlawed practice has become. In February, the New York Times published an extensive investigative report by Hannah Dreier about scores of undocumented Central American children who were found to be working in food processing plants, construction projects, big farms, garment factories, and other job sites in 20 states around the country. Some were working 12 hours a day and many were not attending school. A second story, revealed in a press release in early May by the U.S. Department of Labor, found more than 300 children working for three McDonald's franchises operating dozens of restaurants in Kentucky. The children were working longer hours than legally permitted and tasked with jobs that were prohibited. Some were as young as 10 years old. (Counterpunch)