Updated: Second School Committee Member Resigns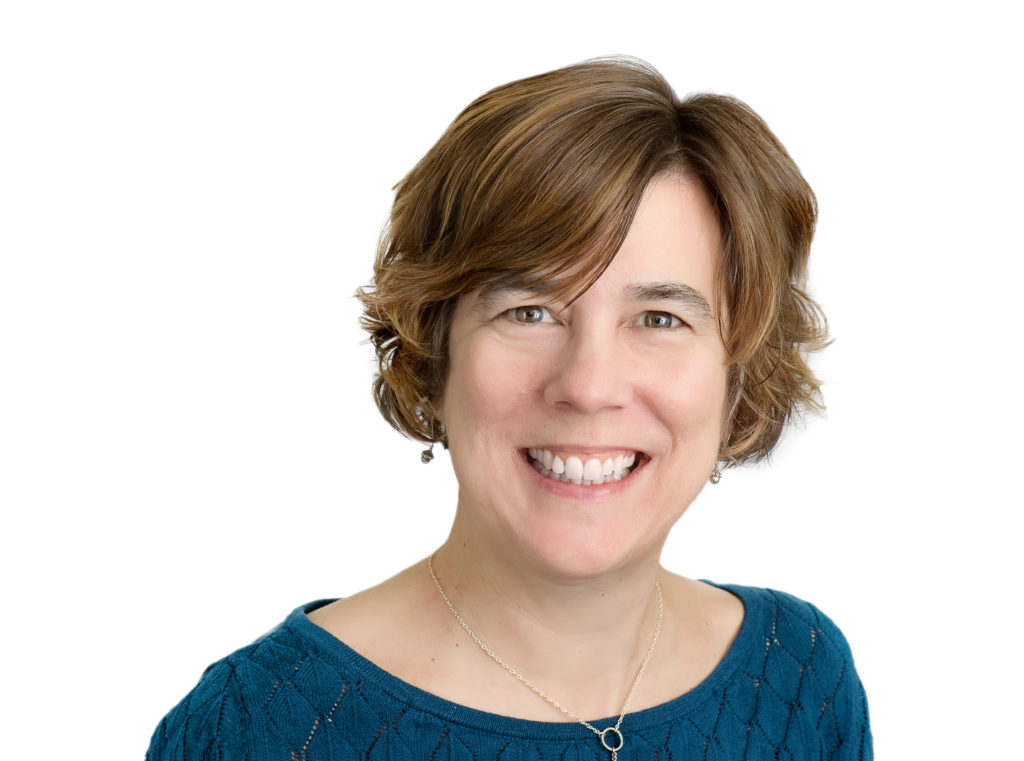 Allison McDonald, a member of the Amherst School Committee and Regional School Committee (RSC) tendered her resignation this morning (8/24), becoming the second member of the School Committee to resign in the last week. RSC chair Ben Herrington, resigned on Monday (8/21). McDonald cited Amherst's toxic political climate as her reason for stepping down.
McDonald's resignation letter, sent to the School Commitee and to Town Manager Paul Bockeman said, "I am writing to let you know that I am resigning my position on the Amherst School Committee, effective today, Thursday, August 24, 2023."
"It has been a great honor to have served our town and school community these last 5+ years and I am grateful to the voters in Amherst for electing me three times to do so. While I've endured the challenging and at times toxic climate of Amherst public life, I am no longer able to do so."
"I hope that Amherst will move forward and commit to dynamic civic dialogue without the vitriol that's characterized this past year, and I look forward to contributing to our community in other capacities."
McDonald has served on the School Committee since 2018 and was the committee's previous chair.
Under the Amherst Home Rule Charter, the president of the Town Council must, within 45 days of the vacancy, call a special meeting of the Town Council and the remaining members of the School Committee for the purpose of voting on replacements for Herrington and McDonald. The replacement will be selected from those who apply to fill the position. Notice of the vacancy must be published for a minimum of 21 days prior to the special meeting. Candidates to fill the vacancy must be registered voters in Amherst and "no person appointed under this section of the charter can be listed on the ballot for the next regularly scheduled town election as a 'candidate for re-election' ". The next regularly scheduled town election will be on Tuesday, November 7. All elected offices in Amherst will be contested this year including all five seats on the School Committee.

McDonald's full resignation letter is posted below.
Read more about Allison McDonald's resignation in MassLive.

Allison McDonald's Resignation Letter
The reports of harm experienced by trans and queer students at the middle school are upsetting and heartbreaking, and the allegations of misconduct by some staff are disturbing. Like my colleagues on the school committee, I volunteer my time because I care about our students and our schools, and hearing these reports and allegations about the district we serve is deeply unsettling.
As any public official can attest, our work — especially in situations like this — requires us to make sound decisions that are guided by our emotion, not ruled by emotion. It requires checking myself when my emotions rise, whether in anger, dismay, or passion, and doing my best to ensure fairness and equity in decision-making. And, it requires me to seek information — factual evidence and perspectives of individuals with direct knowledge of the matter — not just opinions of people.
I am no longer able or willing to check my emotion and invest my energy in helping the school committees make sound, fair, and equitable decisions, because doing so requires me to sacrifice my own well-being and that of my family in the face of angry and bullying factions bent on destroying the personal character and reputation of anyone who dares to not do as they command. While I had determined before the last election that this would be my final term, I am stepping away before my term ends.
I likely will be skewered for my decision to leave. The bullies will read it as vindication and an admission of shame or guilt or both. Others may say that I've let the bullies win. The truth is that our entire community is letting the bullies win.
Instead of discussing and debating how we can best support the students, we allow the debate to be about whether school committee members "care enough" or what our "motives for holding such a position" might be.
This habit is not unique to Amherst. But here it goes beyond basic criticism and shifts the focus of the debate away from the things that really matter, and that are the core of the work we all want to do.
Amherst likes to brag about its outspoken residents and vigorous debate. In reality, though, we invest our energy into debating whether this person is of higher moral character or more progressive than that person, rather than how we can accomplish the change we all want to see.
Look at the responses to a group of beloved, long-serving school administrators and staff who spoke in support of a thorough and fair process to investigate the allegations of misconduct among staff and administration in the regional schools. Their argument that such a process aligned with and upheld our district core values was not debated in the public responses to their letter; rather, their motivations and anti-racism values were questioned.
Look also to the communications strategy of the APEA, the union representing teachers, clerical staff, and paraeducators in our schools, throughout the recent contract negotiations. The union's strategy relied heavily on smears and ridicule of the personal character and values of school committee members, which some people dismissed as "childish" but are no less distracting or harassing. Yes, this approach is a bargaining tactic and is protected union activity. But the extent to which the school community and the broader Amherst community accepted and even embraced this is ugly.
Another ugly habit in Amherst is the extent to which misinformation, outright falsehoods, and allegations of corruption and conspiracy are used to argue a position and engage the public behind one's opinion. Using misinformation, falsehoods, or allegations of corruption is not unique in politics or local government, but Amherst thrives on this in a way that is breathtaking.
The public statements and communications of the APEA regularly used misinformation and even invented stories about the school committee alongside factual information about contract negotiations. This same union leadership refused to meet with the school committee for months during the pandemic despite more than a hundred families pleading through tears for schools to re-open, sharing heartbreaking accounts of how their young students' mental and emotional health suffered through remote learning.
An online forum for local opinion, the Indy, regularly shares columns and letters that rely on false information to disparage not just public officials but private residents, and publishes "news" without attempting to fact-check — and on multiple occasions has assigned or attempted to assign invented quotes to public officials.
Social media and email groups that are relied upon for updates and information about happenings in our schools and town are used to amplify misinformation, character smears, and unverified allegations of corruption.
Opinions and claims expressed at public comment or in online forums are taken as evidence and fact, and more people expressing the same opinion is defined as "mounting evidence" by people with no direct knowledge or experience in the matter.
This speech is, of course, protected speech under the first amendment, but the extent to which our community trusts this without question is damaging. Because when someone dares to present factual information or a differing perspective, they face condemnation and accusations of personal character flaws or questionable values.
This habit chills and suppresses broader public comment, ultimately ensuring that the falsehoods and character smears stick, and pressuring public officials to make impulsive decisions ruled by emotion without consideration of comprehensive facts and information.
I have served our districts for more than five years and am proud of the accomplishments our school committees and districts made in this time — including the successful bid for MSBA funding for the new elementary school building, the creation of the Caminantes dual-language program, and the change in school start times to better support adolescent learning.
Throughout my tenure, I have endured the challenging and at times toxic climate of Amherst public life; but I can endure no longer. I hope that Amherst will move beyond this crisis and commit to dynamic civic dialogue without the vitriol and distraction that's characterized the past year. Our students and our community deserve better.