What's Happening In Amherst?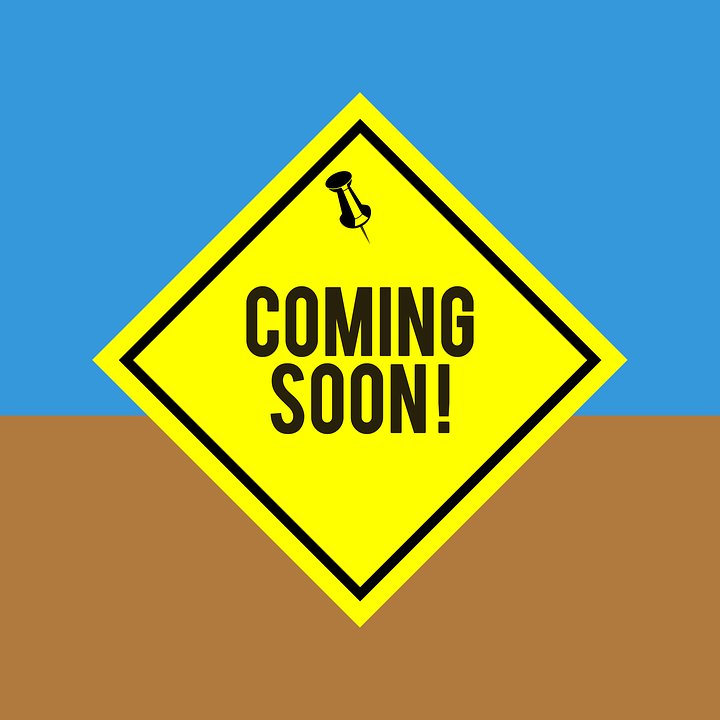 by Art and Maura Keene

The students are back and there is a lot happening around town. You can help us make our events calendar more comprehensive by sending us your listings and including contact information and/or a link for more information. Send events listings to amherstindy@gmail.com.
SINGLE DAY EVENTS

SUNDAY SEPTEMBER 10: COMMON SHARE FOOD COOP TABLE AT THE NORTH AMHERST BBQ
Drop by Common Share Food Coop's table at the District One North Amherst BBQ event on
Sun. 9/10 3-5pm at the Mill District and learn about becoming a member owner. More information

TUESDAY SEPTEMBER 12: REGISTRATION CLOSES FOR THE TOWN'S ANNUAL HAZARDOUS WASTE DAY. Hazardous Waste Day is Saturday September 23 at the Fort River School. More information

TUESDAY SEPTEMBER 12: LISTENING SESSIONS FOR POLICE CHIEF SEARCH. 9 a.m. at Bangs Community Center, 70 Boltwood Walk and 6 p.m. in the Woodbury Room at the Jones Library, 43 Amity Street. The listening sessions are an early opportunity for community members to voice their values, hopes, and expectations for an incoming Police Chief. "Community feedback will serve as an invaluable tool as GovHR begins its work in assisting the Town recruit a new Police Chief," said Town Manager Paul Bockelman.

TUESDAY SEPTEMBER 12: MARIA MULDAUR AT THE DRAKE. 8 p.m. 44 North Pleasant Street. In the 46 years since "Midnight at the Oasis" Maldaur has toured worldwide and has recorded 41 solo albums covering all kinds of American Roots music. In 2019, the Americana Music Association awarded her "The Lifetime Achievement Americana Trailblazer Award." Tix: $25. More information. Full schedule of events.

WEDNESDAY SEPTEMBER 13: BEHIND THE SCENES WITH COLLECTIONS (PART 3). EMILY DICKINSON MUSEUM. 6 p.m. on Zoom. Join Museum staff for the final installment of this FREE virtual program. Special guest and Professor of English Literature and Cultural Studies at Hampshire College Lise Sanders will join Dickinson Museum Collections Manager Megan Ramsey to discuss the Museum's collection from the perspective of her research on "Emily Dickinson's Shawl: Textiles across Borders. Register at https://www.emilydickinsonmuseum.org/bts-collections-part-3-2023/ .

WEDNESDAY SEPTEMBER 13: MONA SUSAN POWER READING. 7 p.m. at the new CHI Think Tank (Lyceum 101), 197 South Pleasant St., Amherst. Amherst College Fall 2023 Creative Writing Series. Power is the author of four books of fiction, including The Grass Dancer, which was winner of the PEN/Hemingway award & the newly released novel, A Council of Dolls.   Power is Iháŋktȟuŋwaŋna Dakhóta, & an enrolled member of the Standing Rock Sioux tribe.  For more information, see here. 

THURSDAY SEPTEMBER 14: AMHERST DEMOCRATIC TOWN COMMITTEE MEETING, CONVERSATION WITH STATE REP MINDY DOMB. 7:30 p.m. Zoom. Governor Healey signed her first state budget last month (and the first budget to include new revenue from the Fair Share Amendment). Come hear about what's in it and where Mindy sees wins and remaining challenges. Mindy will also provide an update on progress on some of her priorities, including gender-neutral bathrooms. Come hear from Mindy and ask your questions about what's happening in the legislature! Register at https://us02web.zoom.us/meeting/register/tZEucuGupzsiGNQje6rWAQYdoHnujTEwo9UH#/registration .

THURSDAY SEPTEMBER 14: LVIV PHILHARMONIC AND THE LEGACY OF THOMAS DE HARTMANN. 7:30 p.m Bowker Auditorium. Film screening and discussion. Last February, as the anniversary of Russia's invasion of Ukraine was approaching, the Fine Arts Center welcomed the Lviv National Philharmonic Orchestra of Ukraine to campus. The program included Ukrainian composer Thomas de Hartmann's Violin Concerto, Opus 66, a piece written in response to the Nazi occupation of Ukraine. It had not been performed anywhere in the world in nearly 70 years. Patrons can examine that historic moment through screening of our new documentary film Reclamation: The Legacy of Thomas de Hartmann along with a panel discussion with UMass historians, leaders of the Thomas de Hartmann Project, and the conductor of the Lviv Philharmonic. Free, but advanced registration encouraged .

THURSDAY SEPTEMBER 14: ADAM ARON TALK ON CONFRONTING THE CLIMATE CRISIS. South College E470, UMass. 4 p.m. Art Sustainability Activism Series: "The Essential Role of Social Mobilization in Confronting The Climate Crisis"  Adam Aron will talk about & read from his recent book, The Climate Crisis: Science, Impacts, Policy, Psychology, Justice, Social Movements.   Aron is a Professor in the Psychology Department & former faculty member in the UCSD Neuroscience Graduate Program.   For more information & other events: Art Sustainability Activism.

FRIDAY SEPTEMBER 15-SUNDAY SEPTEMBER 17: AUDITIONS FOR AMHERST COMMUNITY THEATER PRODUCTION OF "SEUSSICAL". Auditions for the January 2024 musical. Sign up at https://www.signupgenius.com/go/10C0F44A4AE2EAAF8C52-auditions1#/ . More dates available for those observing Rosh Hashanah. For questions email producer@amherstacts.org or see www.amherstacts.org .

SATURDAY SEPTEMBER 16: PERCUSSION DAY AT UMASS. 11am – 5:30pm, Bezanson & Tillis Halls, Free Includes Faculty/Guest Artist Concert at 4 p.m. in Bezanson. Ayano Kataoka, faculty coordinator
Lukas Böhm, guest artist & visiting professor. Steph Davis, guest artist Performances, masterclass, info about college percussion auditions, and discussions with the artists. Schedule=> Please Register, so we know how many are coming=>

THURSDAY SEPTEMBER 21: THREE OPENING RECEPTIONS FOR NEW EXHIBITS AT UMASS MUSEUM OF CONTEMPORARY ART The UMass Museum of Contemporary Art will host opening receptions for three new exhibits on Thursday, September 21, 2023. from 5:00 p.m. – 7:00 p.m. The events are free and open to the public. The exhibitions are described below. More information can be found at the event website.

THURSDAY SEPTEMBER 21: 10th Annual BID BLOCK PARTY. 5-9 p.m. Downtown. Come enjoy a great line up of live music on the Main Stage and Showcase Stage. Plus, local food, games and prizes, juggling, acrobats, and so much more. Sponsored by the Amherst Cultural Council, the Business Improvement District, and Amherst College.

FRIDAY SEPTEMBER 22: AN EVENING OF WORDS AND MUSIC WITH SINGER-SONGWRITER AND AUTHOR STEPHEN KELLOGG. Bowker Auditorium, UMass. 7:30 p.m. Tix: $30. adults, $15 youth and students. Join us for an inspiring performance as Grammy-nominated songwriter Stephen Kellogg '98 performs songs from his catalog and discusses themes from his book, Objects in the Mirror: Thoughts on a Perfect Life from an Imperfect Person. A UMass alum, Kellogg has been exciting audiences across the country as an acclaimed solo artist and formerly with his band, Stephen Kellogg and the Sixers. View Kellogg's video with the Minuteman Marching Band and make your plans to attend on September 22! More information and purchase tix.

SATURDAY SEPTEMBER 23: STIRRING THE ASHES. 2-4 p.m. Porter-Phelps-Huntington Museum, 130 River Road, Hadley. A commemorative memorial ceremony in remembrance of six people who were enslaved during the eighteenth century at the Porter-Phelps-Huntington farmstead. With soulful expression through music and renowned storytellers Onawumi Jean Moss and Dr. Shirley Jackson Whitaker, we invite all members of the community to share the histories of Zebulon Prutt, Cesar Phelps, Margaret Bowen, her daughters Rosanna and Phillis, and granddaughter Phillis. This program includes reading of an abridged version of Frederick Douglass' 1852 speech, "The Meaning of the Fourth of July for the Negro."
MONDAY SEPTEMBER 25 THROUGH SUNDAY OCTOBER 1: 2023 TELL IT SLANT POETRY EVENT. Hybrid event. The annual Tell It Slant Poetry Festival features workshops, panels, and readings by a diverse and talented group of poets from around the world. This year's Festival will be hybrid with events happening online and in-person at the Museum.
This year's line-up features the annual Emily Dickinson Poetry Marathon, a screening of Apple TV+'s Dickinson, the Tell It Slant Awards, and more! View the full line-up and register at https://www.emilydickinsonmuseum.org/tell-it-slant-2023-schedule/ .
MONDAY AND TUESDAY SEPTEMBER 25 AND 26: BECOME A COMMUNITY FACILITATOR. 5 p.m. to 9:30 at the Bangs Center. Facilitators will join Dr. Barbara Love in a series of facilitator preparation sessions prior to joining the project for the Town of Amherst to facilitate Liberatory Visioning Circles. Register here. This event is sponsored by CRESS, The DEI Department, and the League of Women Voters. Dinner and childcare provided.

TUESDAY SEPTEMBER 26: JUDY BROOKS CONVERSATION, "THE ROLE OF RACE IN VOTING RIGHTS AND EDUCATION". 7 p.m. Guest speaker Matthew Charity. Sponsored by the League of Women Voters of Amherst. On Zoom. Register here. .
WEDNESDAY SEPTEMBER 27: "THE ANGLE OF A LANDSCAPE" AN INDIGENOUS POETICS PANEL: 6:30 p.m. Zoom In this panel we will explore how our Indigenous poetics connect with Emily Dickinson's world — particularly the influence of the Northeast land and its flora and fauna.
Featuring poets Denise Low, Lucille Lang Day, and Mikhu Paul. Part of the Tell It Slant Poetry Event. Register at https://www.emilydickinsonmuseum.org/tell-it-slant-2023-schedule/ .

WEDNESDAY SEPTEMBER 27: MONTHY VETERANS' LUNCH. Noon – 2 p.m. Unitarian Universalist Society of Amherst. 121 North Pleasant Street. Be Heard Veterans, you and your spouse or partner are invited to enjoy lunch Sponsored by Town of Amherst CRESS Department (Community Responders for Equity, Safety and Service). Last Wednesday of Every Month. More Details

WEDNESDAY SEPTEMBER 27, MA STATEWIDE REPARATIONS CONVENING. 6-7:30 p.m. on Zoom.
Interested in learning more about reparations? Want to k ow what's happening in Massachusettts? Ready to get involved in the movement? Join the statewide conversation on reparations and hear from active leaders and learn about local efforts. Sponsored by the MA Black Reparations Collective. Register for Zoom link here: https://us06web.zoom.us/meeting/register/tZYvdeqtqj0vHtdEV2uJepQViyryslz-JiWY#/registration

THURSDAY SEPTEMBER 28: STEP AFRIKA!. 8 p.m. Frederick C. Tillis Performance Hall, Fine Arts Center, UMass. Bringing power and percussion, history and joy, Step Afrika! Has been impressing audiences since its founding in 1994. The first professional company dedicated to the tradition of step—a polyrhythmic, percussive dance that uses the body as the key instrument. Practiced historically by African American fraternities and sororities, step fuses West and Southern African dances with contemporary dance forms. Tix and more information.

THURSDAY SEPTEMBER 28: CANDIDATE FORUM. JONES LIBRARY TRUSTEES, AMHERST HOUSING AUTHORITY, OLIVER WILL SMITH ELECTOR. 7-9 p.m. Amherst Regional Middle School Auditorium. Sponsored by the League of Women Voters of Amherst.

FRIDAY SEPTEMBER 29: RECEPTION FOR AMHERST PLEIN AIR EXHIBIT AT THE MILL DISTRICT LOCAL ART GALLERY. 5 to 7 p.m. 91 Cowls Road. The Mill District Local Art Gallery is excited to host the Amherst Plein Air Society in the Front Window Gallery. 15% of proceeds will be donated to Kestrel Land Trust. Over 30 paintings showcase the beauty of Sweet Alice Conservation Area and are available for purchase directly from the artists. Exhibit runs from Saturday, September 2 through Sunday, November 12. Gallery hours: Monday through Friday 10 a.m. to 6 p.m., Saturday and Sunday 9 a.m. to 4 p.m.
SATURDAY SEPTEMBER 30: LATE NIGHT GARDEN PARTY AT THE EMILY DICKINSON MUSEUM. With Marilyn Nelson and Abigail Chabitnoy. Saturday, Sept. 30, 7p.m .
Hybrid Program — In-person at the Emily Dickinson Museum and streaming live for online registrants Join us for a party in Emily Dickinson's garden (in-person or virtually) for a celebration of creativity and poetry! Our headlining poets, Marilyn Nelson and Abigail Chabitnoy, read from their work and discuss their poetic practice and inspiration with Terry Bonhurst Blackhawk. Stay for music by Daphne Parker Powell, refreshments, and book signing under our heated Festival tent. Register at https://www.emilydickinsonmuseum.org/tell-it-slant-2023-schedule/ .
SUNDAY OCTOBER 1: BANDTOBERFEST. 2 to 5 p.m. Amherst Town Common. Free. A family-friendly outdoor musical celebration of fall with the UMass Wind Ensemble and Symphony Band. Matthew Westgate and Lindsay Bronnenkant, conductors. Lunch, drinks, and snacks available for purchase from nearby downtown restaurants and food trucks, or bring your own picnic. Co-sponsored by the Amherst Business Improvement District.
ALL OCTOBER: 4TH ANNUAL AMHERST SURVIVAL CENTER HIKE FOR HUNGER. You can register as an individual or as part of a team and set your personal hiking goal. Once you register, you'll be able to customize your own PledgeReg fundraising page to start collecting donations from family and friends.Come October, head out on the trails wherever and whenever you'd like – with your family, your friends, or your furry friends – and share your adventures. You can also join one of our group hikes! Hike for Hunger runs from Oct 1 – 31. You have four weeks to reach your fundraising goal! Proceeds from Hike for Hunger go directly to our food and nutrition programs, which last year provided 1.3 million meals (prepared and groceries) to nearly 8,600 neighbors. Register at https://amherstsurvival.org/donate/special-events/hikeforhunger/ $25.

THURSDAY OCTOBER 12: ARTS, SUSTAINABILITY, AND ACTIVISM INTERDISCIPLINARY DISCUSSION. 4 P.M. Bromery Center for the Performing Arts Lobby. Free event. Join featured artist Sirintip, Dr. Shaina Sadai of the Union of Concerned Scientists and others in this meeting of minds working at the intersection of climate change, science, literature, performing arts, and social justice.
This discussion will be moderated by UMass professor Malcolm Sen.
THURSDAY OCTOBER 5: CANDIDATE FORUM. CANDIDATES FOR SCHOOL COMMITTEE. 7-9 p.m. Amherst Regional Middle School Auditorium. Sponsored by the League of Women Voters of Amherst.
THURSDAY OCTOBER 12: CANDIDATE FORUM. CANDIDATES FOR TOWN COUNCIL. 7-9 p.m. Amherst Regional Middle School Auditorium. Sponsored by the League of Women Voters of Amherst.
---
ONGOING AND MULTI-DAY EVENTS
FIRST TUESDAY OF EVERY MONTH. RAINBOW COFFEE HOUR. 10-11 a.m. Amherst Senior Center, Bangs Center, 70 Boltwood Walk. The Rainbow Coffee Hour is a new LGBTIA+ social coffee group for ages 50 and above. Join us for this welcoming space to socialize. No format, no agenda, just community. The July coffee hour will be held on July 11, due to July 4 being the first Tuesday of the month.

FIRST AND THIRD TUESDAY OF EVERY MONTH (EXCLUDING JULY): NORTHAMPTON JAZZ WORKSHOP. The Drake. 44 North Pleasant Street. 7:30 p.m. Free (donations accepted). Featuring the Green Street trio with a special guest. Featured set at 7:30 followed by an open jam session. Bring your axe. Full calendar of events here.
SECOND TUESDAY OF EVERY MONTH (EXCLUDING JULY): OPEN MIC NIGHT AT THE DRAKE. 44 North Pleasant Street. Free event. Performers arrive by 5:30 p.m. Stage time: 6 p.m – 10 p.m. All ages. Younger performers will be slotted earler. All performers and styles of performances welcome, including but not limited to: music (of all kinds) – acoustic, folk, rock, hip hop, jazz, classical, etc…comedy, spoken word / readings, poetry, dance, performance art. House rules and more information.

TUESDAYS IN SEPTEMBER: WESTERN MASSACHUSETTS SOLAR FORUM. Free virtual event. You are cordially invited to attend the Western Massachusetts Solar Forum, which will be held virtually in September 2023. UMass Clean Energy Extension is currently working with members of the Western Massachusetts state delegation (State Senator Jo Comerford and State Representative Mindy Domb), as well as a planning committee of solar photovoltaic (PV) stakeholders and experts, to plan the Forum. Please join us for a series of online public discussions and information-sharing sessions regarding the opportunities and challenges associated with solar PV development and installation in western Massachusetts. September 5: 12-3 p.m, September 12: 12-4 p.m., September 19: 12-3 p.m., September 26: 12-2:30 p.m. Register at https://web.cvent.com/event/c33d3022-39cf-4aa4-8633-8cf6820bb31a/summary .

FIRST WEDNESDAY OF EVERY MONTH: MOBILE FOOD PROGRAM. 1-2 p.m. The Boulders, 156 Brittany Manor Drive. Free produce. No registration necessary. Open to everyone. Brought by the Food Bank of Western Massachusetts and the Amherst Survival Center. The Food Bank truck will be in the parking lot near apartments 115-125.

LAST WEDNESDAY OF EVERY MONTH: CRAFT AND CONVERSE. Mill District General Store and Local Art Gallery, 91 Cowls Road. 6:30 p.m.-8 p.m. Are you tired of creating in solitude? Looking to connect with other artistic individuals? Grab your sketchbook, knitting bag, or water color gear and join our monthly coworking group! Craft and converse, hosted by Easthampton artist Kaia Zimmerman, is held the last Wednesday of every month from 6:30 to 8:00 p.m. This welcoming, intentional space is designed for community members to come together for a casual, social evening while pursuing their own creative projects. Drop-ins welcome, but registration encouraged for any weather-related changes in schedule. Bring your own arts or crafts project (BYOA) to work on. Ages 16+.

EVERY WEDNESDAY : CAN'T REMEMBER CAFE. Bangs Community Center, 70 Boltwood Walk. 10 a.m. – 12 p.m. Are you or a loved one experiencing memory loss? At the Amherst Senior Center, we understand memory changes and have developed a new program based on the popular Memory Café format. The Can't Remember (CR) Café offers fun, relaxation, and of course, snacks. This program is perfect for caregivers, people with mild memory loss, or anyone in the community who enjoys good conversation and strong coffee. Each Can't Remember Café opens with a coffee and conversation hour, followed by a group activity. Join us on Wednesday, November 30th for a performance by our special musical guests, "Healing Hearts with Harmony" at 11:00am. Come for the coffee, stay for the connections! Email seniorcenter@amherstma.gov or call 413-259-3060 with questions.

EVERY THURSDAY: STITCH CIRCLE. 4 to 6 p.m. Mill District Local Art Gallery and General Store, 91 Cowls Road. Grab your needles, venture to the General Store, and join us for our first Stitch Circle. Knitters, quilters, embroidery artists, and crocheters are all invited. Free.
LAST FRIDAY OF EVERY MONTH (EXCLUDING JULY) : LAST FRIDAYS AT THE DRAKE POETRY SERIES HOSTED BY LYRICAL FAITH. 44 North Pleasant Street. Join us every last Friday of the month* for Last Fridays at The Drake hosted by Lyrical Faith for an unforgettable open mic and poetry night experience featuring award-winning spoken word artists from across the country. Come through for music, drinks, and artistic expression where poets take center stage to share new work, old work, or any work that helps them get free. Doors and bar open at 5PM. Early arrival is encouraged to get a slot on the sign-up sheet. The cover charge is $5 with a college ID or $10 general admission. More Information. Full Events Calendar at the Drake.
SATURDAYS IN SEPTEMBER: MUSIC IN THE GARDEN. 2 to 3:30 p.m. Strong House garden. 67 Amity Street. Sept 2 Cushman String Quartet, September 9 Amethyst String Quartet, September 23 Puffer's Quartet. Sponsored by Amherst Cultural Council, People's Bank, Amherst Historical Society and Museum. Free.

EVERY SATURDAY THROUGH NOVEMBER 18: AMERST FARMERS" MARKET. Amherst Town Common. 7:30 a.m. – 3 p.m. This year's market will features 45 vendors (so far) and has room to sign up a few more. More information

SECOND SATURDAY OF THE MONTH (JUNE THROUGH OCTOBER): ART ON THE LAWN. 11 a.m. to 3 p.m. Amherst History Museum 67 Amity Street. Art on the Lawn at the Amherst History Museum takes place on the second Saturday of June, July, September and October; June 10, July 8, September 9 and October 14. Artists and crafters will be set up on the lawn of the museum from 11:00am to 3:00pm when the museum is open for visitors. Stop by to visit and chat with the artists. Come into the museum to see our newest exhibit, The Magnificent Life & Art of Mabel Loomis Todd, take a tour of the newly reinstalled rooms in the house, peruse books in the reading room, and view our extensive clothing textile collection. Entry to the museum is free, but a $5 donation is suggested.

THIRD SUNDAY OF EVERY MONTH APRIL THROUGH OCTOBER: CARS AND COFFEE AT THE MILL DISTRICT. Hosted by the Mill District General Store, 91 Cowls Road, 8:30 to 11:30 a.m. It is free for collectors to display their cars and compete for trophies in four categories: best domestic, best foreign, best exotic, and best overall, based on votes of the public. Plus, there will be coffee from Futura Coffee Roasters which will soon be joining the Mill District. Cars and Coffee will be held rain or shine

NOW through –SATURDAY SEPTEMBER 30: MARIANNE CONNOLLY AND ROCHELLE SCHIOFF AT GALLERY A3. Piecing, Collecting, Recalling. Gallery A3, 28 Amity 1D. Hours TH-SUN, 2-7p.m. In PIECING, CONNECTING, RE-CALLING, Marianne Connolly weaves a narrative thread through collage and mixed media art while Rochelle Shicoff exhibits a mixed media series that combines painted images, hand-stitched fabrics, and various artifacts of clay, wood, and other materials. More information

NOW through SATURDAY SEPTEMBER 30: LUMINOUS PLACES, PHOTOGRAPHS BY CHRISTOPHER CURTIS. Burnett Gallery at the Jones Library, 43 Amity Street. Artist's statement: My exhibit is titled Luminous Places and includes images from wild, spiritual and ancient places around the world. My photographs include images of rare ecosystems on top of Mount Kenya, dreamtime rock art in remote Cape York, Australia, Masai villages in Tanzania, and ancient granaries and waterfalls in the Grand Canyon.

Now through SATURDAY SEPTEMBER 30: VISIONS IN PAINT, PAINTINGS BY DANIEL SILBERBERG. Burnett Gallery at the Jones Library, 43 Amity Street. Artist's statement: Through acrylic and watercolor I discover what affects me in a scene, developing focus and detail over the course of each work, balancing fidelity to the source with imagination. I invite you to look at the static, finished results, and imagine the living world that inspired it, and the journey of creation.