UMass Ranked in Top 20 of Nation's Green Colleges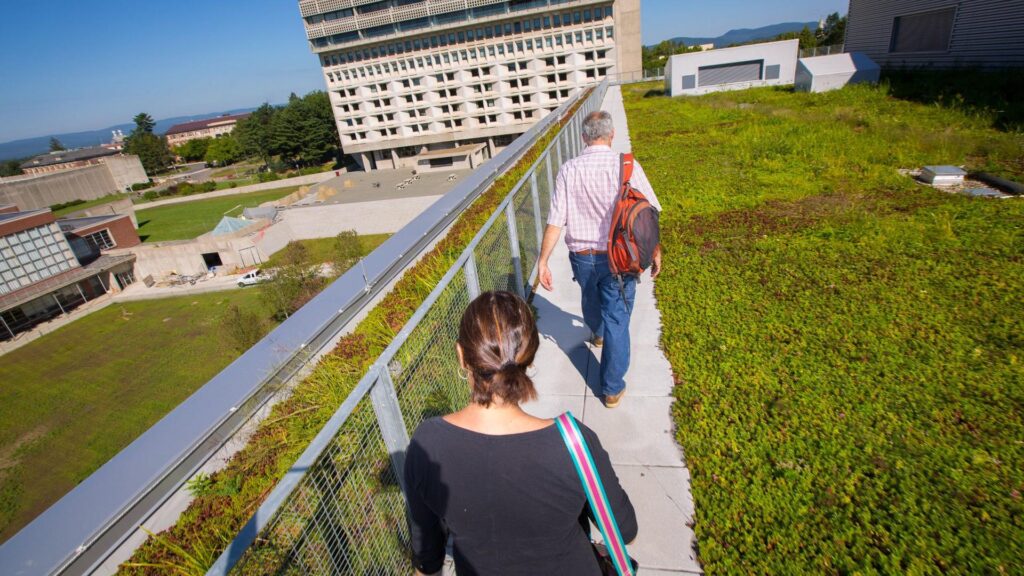 Source: Umass News & Media
The University of Massachusetts Amherst rose to the top 20 among the nation's most environmentally responsible higher educational institutions, according to The Princeton Review's 2024 Guide to Green Colleges.
For the eighth consecutive year, UMass Amherst has been recognized on the list, which this year profiles 522 green colleges. The Princeton Review chose the colleges and universities based on its 2022-23 sustainability survey created by a team of experts on green practices in higher education. Survey topics ranged from academic offerings and campus initiatives to career preparation for green jobs.
Those selected as Top 50 Green Colleges exhibit superb sustainability practices, a strong foundation in sustainability education, and a healthy quality of life for students on campus, according to The Princeton Review. UMass Amherst placed No. 18 on this list, moving up 10 spots from last year. It is also the largest university among the other New England private and public institutions in the top 20.
"In the top 20 list this year, we are only one of five institutions with 20,000 or more students. This shows how UMass is a sustainability leader across all of higher education," says Ezra Small, campus sustainability manager.
More than 25 survey data points were analyzed by The Princeton Review editors to tally Green Rating scores for the schools on a scale of 60 to 99; UMass Amherst received a score of 99. Colleges that earned a Green Rating of 80 or higher made it into the guide, providing college applicants a window into a school's sustainability practices and education.
Rob DeConto, director and provost professor in the School of Earth and Sustainability at UMass Amherst, says he is "thrilled to see our established and growing excellence in this area recognized by The Princeton Review. UMass Amherst has a tremendous capacity to address climate change with our world-class sustainability education, research, creative work, engagement and extension."