What's Happening in Amherst?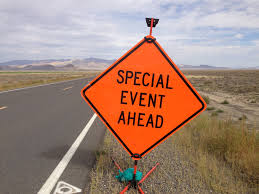 by Art and Maura Keene
There is a lot happening around town. You can help us make our events calendar more comprehensive by sending us your listings and including contact information and/or a link for more information. Send events listings to amherstindy@gmail.com.
SINGLE DAY EVENT



SATURDAY NOVEMBER 18: ROADTOWN TURKEY TROT 5K. (not happening in Amherst but an event for a good cause with Amherst connections). 9 a.m. Shutesbury Elementary School, 23 West Pelahm Road, Shutesbury.5k road race and kids' fun run. Prizes. Benefits the Shutesbury Library. More information

SATURDAY NOVEMBER 18: SOUTH CHURCH SLEIGHBELL FAIR. 8 a.m. to 2 p.m. South Congregational Church, 1166 South East Street. The South Church Sleighbell Fair – Homemade crafts, jams, jellies, preserves, bake goods, great food, raffles, white elephants, accessories, kids toys & books.

SATURDAY NOVEMBER 18: HOLIDAY MARKET AT THE MILL DISTRICT GENERAL STORE AND LOCAL ART GALLERY. 12 to 4 p.m., Mill District 91 Cowls Road. Locally made artwork and crafts from 50+ local vendors and artisans. Indoor and outdoor shopping. Rain date is Sunday, November 19.

SATURDAY NOVEMBER 18: UMASS PERCUSSION ENSEMBLE. 4 p.m. Bezanson Hall, UMass. Featuring Alejandro Vinao's Stress and Flow, David Punto's The Chair-men and the Bored, and Manfred Menke's Eine-kleineTischmusik. Directors Ayano Kataoka and Lukas Bohm. Free.

SATURDAY NOVEMBER 18: AMHERST MEDIA GALA AND ANNUAL MEMBERSHIP MEETING. 7 p.m. Marriott Center, 11th floor of the Campus Center, UMass. The 48th annual Amherst Media gathering will be on Saturday, November 18. This year, we will celebrate with dinner and dancing as we announce plans to build the new Dr. Demetria Shabazz Center for Media Arts. It will be a night to build unity in Amherst and celebrate the future of our town. Renowned poet Martin Espada will share an original poem with us, and we will present our annual Jean Haggerty Award to Vladimir Morales (posthumous) and Victoria Silva, long-time leaders in Amherst.   Tickets and sponsorship information is here!

SUNDAY NOVEMBER 19: SOUTH ASIAN FALL FESTIVAL: FESTIVAL OF LIGHTS. 2 to 4:30 p.m. Crocker Farm Elementary School, 280 West Street. Come join us for a day of dance, poetry, henna, food, art, music, crafts, and community. This event is sponsored by Town of Amherst DEI department, Human Rights Commission, Amherst Recreation, and Town Councilors.

TUESDAY NOVEMBER 21: BOOK RELEASE PARTY: NEW ORIGINAL GRAPHIC NOVEL BY DARK HORSE COMICS. 5:30 to 7:30 p.m. The Spoke LIVE, 35 East Pleasant Street. Come celebrate with local Author Tem Blessed and Illustrator Mike LaRiccia the NEW release of the Dark Horse Comics published book Planeta Blu Volume 1: Rise of Agoo. Meet the author and illustrator, come buy a book, get your book signed, enjoy a live reading, listen to DJ Sigma from Saint Marteen, and light hors d'oeuvres! This is a free event and is open to all ages!

WEDNESDAY NOVEMBER 22: AMHERST SURVIVAL CENTER ANNUAL COMMUNITY FALL MEAL. 12 p.m. to 3 p.m. Amherst Survival Center 138 Sunderland Road. Please join us for our annual community fall meal Celebrating Native American Heritage and Giving Thanks to our Community. Served in our dining room and also as a to-go meal outside. All are welcome.

SATURDAY NOVEMBER 25: SMALL BUSINESS SATURDAY AND CARD DAY. The Amherst Area Chamber and Amherst BID will promote the holiday season in Amherst with the following small business initiatives: The Amherst Area Chamber is doing a special gift card match promotion on Thursday, November 30; the Amherst Area Chamber & Amherst BID are cohosting the Ever Merry Maple Lighting on Friday, December 1; the Amherst BID is doing a special promotion day for small businesses on Friday & Saturday, December 1 &2 called "Card Days" and the Amherst BID will host its Second Annual Downtown Amherst Sip'N Shop Stroll With Makers Market, Thursday, December 14.
WEDNESDAY NOVEMBER 29: ANI GJIKA READING. 6 p.m. Restless Books, 69 Main Street. Ani Gjika will read from her new memoir, An Unruled Body, winner of the Restless Books Prize for New Immigrant Writing, followed by a reception at the new Restless Books office just down the street at 69 Main Street. Set across four countries—Albania, Thailand, India, & the U.S.—An Unruled Body tells the story of a young Albanian woman's journey to selfhood through the lenses of language, sexuality, & identity, & how she learned to find freedom of expression on her own terms.
THURSDAY NOVEMBER 30: UMASS VISITING WRITERS SERIES. 6 p.m. Old Chapel, UMass.
UMass Visiting Writers Series. Gabriel Bump will read from his brand-new novel, The New Naturals at the Old Chapel, UMass, Amherst. Bump received his M.F.A. from UMass here in Amherst. His first book, Everywhere You Don't Belong, was a New York Times Notable Book of 2020 & has won the Ernest J. Gaines Award for Literary Excellence, the Great Lakes Colleges Association New Writers Award for Fiction, the Heartland Booksellers Award for Fiction, & the Black Caucus of the American Library Association's First Novelist Award.   For more information see the series website.

THURSDAY NOVEMBER 30-SATURDAY DECEMBER 2: UMASS DANCE "THEREAFTER: ART OF UNDERSTANDING. 7:30 p.m. Totman Performance Lab, 30 Eastman Lane. On Thursday, November 30 through Saturday, December 2, the UMass Department of Music and Dance will present Thereafter: Art of Understanding, a collaboration between the dance programs of UMass Amherst and Hampshire College. Performances will take place on all three evenings at 7:30 PM in Totman Performance Lab.The concerts will feature new choreography by UMass dance faculty Lauren Cox and Molly Fletcher Lynch-Clark and by Hampshire College's Lailye Weidman, plus a performance of Lucinda Childs' "Dance 1," presented as a part of Five College Dance 2023 Repertoire Project. $25 general public, $15 for seniors, $5 students. UMass students free with ID.
FRIDAY DECEMBER 1: LIGHTING OF THE MERRY MAPLE. 5 p.m. The original Merry Maple may be gone, but a lighting ceremony and other festivities are scheduled for the afternoon of December 1. Schedule of events: 3-6 pm – Fire Station Open House:  Visit the Amherst Fire Department and experience a life-size fire engine with all its bells and whistles.
 4-6 pm – Horse Drawn Rides: by Muddy Brook Farm (arrive/depart main Town Common)
Atkins Farms Cider Donuts and Cider, and S'Mores & Firepits hosted by Amherst College (on Spring Street Lot)
 4:30 pm – Amherst Regional Middle School Chorus (Inn on Boltwood Front Steps)
 5:00 pm – Lighting of the Merry Maple (on the main Town Common), Lights courtesy of the Amherst BID, next to the Arches!
 5:30 pm – UMass Marching Band parade: Santa will be delivered by the Amherst Fire Department and accompanied by the UMass Marching Band, and joined by Flakey of Amherst Recreation for photos. Sing-alongs and merry fun with our sponsors.

SATURDAY DECEMBER 2: UMASS CHOIRS' ANNUAL "HOLIDAY CARD TO AMHERST." 7:30 p.m. Frederick C. Tillis Performance Hall, Bromery Center for the Arts. Holiday favorites plus the popular audience sing-along led by choral conductors Lindsay Pope and Stephen A. Paparo. $15 for the general public, $5 students, seniors and UMass employees. Free for UMass students. Tickets at https://fac.umass.edu/Online/default.asp?BOparam::WScontent::loadArticle::permalink=musicanddancedepartment&BOparam::WScontent::loadArticle::context_id=

SUNDAY DECEMBER 3: AMHERST COMMUNITY LAND TRUST ANNUAL MEETING. 2-4 p.m. Portas Lounge in the new Newman Center, 111 North Pleasant Street. Learn about the land trust model for homeownership and help develop priorities for ACLT https://www.amherstcommunitylandtrust.org/ in 2024. The parking lot is off Thatcher Road.

SATURDAY DECEMBER 9: EMILY DICKINSON 193RD BIRTHDAY OPEN HOUSE. 1-4:30 p.m. Emily Dicinson Museum, 280 Main Street. You are cordially invited to the Emily Dickinson Museum's in-person celebration of the poet's 193rd birthday! On Saturday, December 9, join us at the Homestead for a free open house with tours, crafts, music, cider and gingerbread cookies! Space is limited. Register at https://www.emilydickinsonmuseum.org/193rd-birthday-open-house/. All are welcome to this free program. Can't make it to Amherst? Stay tuned for the announcement of our virtual birthday celebration!

SUNDAY DECEMBER 10: HUMAN RIGHTS DAY. 4 p.m., Bang's Center. The Amherst Town Council hereby proclaims December 10, 2023 Human Rights Day, encourages our community to embrace every opportunity to reflect and embody the values of the Universal Declaration of Human Rights in their work for the community, and urges Amherst residents to celebrate this day with a communal reading of the Declaration of Human Rights at the Bangs Community Center, December 10, 2023, at 4:00 pm. Please join us.
THURSDAY DECEMBER 14: SIP AND SHOP. 5 to 9 p.m. 45 South Pleasant Street (previous site of A.J. Hastings). Maker's market now has an all-alcohol license. Also, horse drawn carriage rides. Sponsored by the Amherst Business Improvement District.

SATURDAY DECEMBER 30 AND SUNDAY DECEMBER 31: NRBQ WITH LUXE DELUXE. 8 p.m on 12/30, 9 p.m. on 12/31. The Drake, 44 North Pleasant Street. NRBQ is Terry Adams, Scott Ligon, Casey McDonough, and John Perrin. "NRBQ", which stands for New Rhythm and Blues Quartet, has often been called a national treasure, which may be why the band's music has attracted legions of devoted fans worldwide, including Jimi Hendrix, Elvis Costello, Penn & Teller, Doc Pomus, R.E.M., SpongeBob SquarePants, Michael J. Pollard, Ian McLagan, Steve Earle, Drew Carey, and Nick Lowe, among many others. NRBQ songs have inspired cover versions by Bonnie Raitt, Los Lobos, Darlene Love, Dave Edmunds, She & Him, Widespread Panic, Yo La Tengo, and more. The group served as the unofficial "house band" for The Simpsons for Seasons 10-12. $30 in advance, $35 at the door https://www.thedrakeamherst.org/events/nrbq-lux-deluxe-nye
---
ONGOING AND MULTI-DAY EVENTS
FIRST TUESDAY OF EVERY MONTH. RAINBOW COFFEE HOUR. 10-11 a.m. Amherst Senior Center, Bangs Center, 70 Boltwood Walk. The Rainbow Coffee Hour is a new LGBTIA+ social coffee group for ages 50 and above. Join us for this welcoming space to socialize. No format, no agenda, just community. The July coffee hour will be held on July 11, due to July 4 being the first Tuesday of the month.

FIRST AND THIRD TUESDAY OF EVERY MONTH (EXCLUDING JULY): NORTHAMPTON JAZZ WORKSHOP. The Drake. 44 North Pleasant Street. 7:30 p.m. Free (donations accepted). Featuring the Green Street trio with a special guest. Featured set at 7:30 followed by an open jam session. Bring your axe. Full calendar of events here.
SECOND TUESDAY OF EVERY MONTH (EXCLUDING JULY): OPEN MIC NIGHT AT THE DRAKE. 44 North Pleasant Street. Free event. Performers arrive by 5:30 p.m. Stage time: 6 p.m – 10 p.m. All ages. Younger performers will be slotted earler. All performers and styles of performances welcome, including but not limited to: music (of all kinds) – acoustic, folk, rock, hip hop, jazz, classical, etc…comedy, spoken word / readings, poetry, dance, performance art. House rules and more information.

FIRST WEDNESDAY OF EVERY MONTH: MOBILE FOOD PROGRAM. 1-2 p.m. The Boulders, 156 Brittany Manor Drive. Free produce. No registration necessary. Open to everyone. Brought by the Food Bank of Western Massachusetts and the Amherst Survival Center. The Food Bank truck will be in the parking lot near apartments 115-125.

LAST WEDNESDAY OF EVERY MONTH: CRAFT AND CONVERSE. Mill District General Store and Local Art Gallery, 91 Cowls Road. 6:30 p.m.-8 p.m. Are you tired of creating in solitude? Looking to connect with other artistic individuals? Grab your sketchbook, knitting bag, or water color gear and join our monthly coworking group! Craft and converse, hosted by Easthampton artist Kaia Zimmerman, is held the last Wednesday of every month from 6:30 to 8:00 p.m. This welcoming, intentional space is designed for community members to come together for a casual, social evening while pursuing their own creative projects. Drop-ins welcome, but registration encouraged for any weather-related changes in schedule. Bring your own arts or crafts project (BYOA) to work on. Ages 16+.

EVERY WEDNESDAY : CAN'T REMEMBER CAFE. Bangs Community Center, 70 Boltwood Walk. 10 a.m. – 12 p.m. Are you or a loved one experiencing memory loss? At the Amherst Senior Center, we understand memory changes and have developed a new program based on the popular Memory Café format. The Can't Remember (CR) Café offers fun, relaxation, and of course, snacks. This program is perfect for caregivers, people with mild memory loss, or anyone in the community who enjoys good conversation and strong coffee. Each Can't Remember Café opens with a coffee and conversation hour, followed by a group activity. Join us on Wednesday, November 30th for a performance by our special musical guests, "Healing Hearts with Harmony" at 11:00am. Come for the coffee, stay for the connections! Email seniorcenter@amherstma.gov or call 413-259-3060 with questions. 

EVERY THURSDAY: STITCH CIRCLE. 4 to 6 p.m. Mill District Local Art Gallery and General Store, 91 Cowls Road. Grab your needles, venture to the General Store, and join us for our first Stitch Circle. Knitters, quilters, embroidery artists, and crocheters are all invited. Free.

EVERY SATURDAY THROUGH NOVEMBER 18: AMERST FARMERS" MARKET. Amherst Town Common. 7:30 a.m. – 3 p.m. This year's market will features 45 vendors (so far) and has room to sign up a few more. More information

Now UNTIL MONDAY NOVEMBER 27: ARHS PGO WINTER COAT DRIVE. The Amherst Regional High School Parent Guardian Organization is collecting warm winter coats for students and families. They are accepting used, clean coats in good condition. Donations of new coats are also greatly appreciated. There are collection boxes in the ARHS lobby, the Chamber of Commerce downtown, 35 South Pleasant Street, and Greenfield Savings Bank at 6 University Drive.

NOW UNTIL THURSDAY NOVEMBER 30: PHOTOGRAPHY BY RENEE HILL AND MARK LINDHULT AT THE BURNETT GALLERY. Jones Library. Renee Hill is a macro photographer who captures creatures around us. You can find her work at https://www.reneesphotographyadventures.com/ . Mark Lindhult is a professor emeritus of Landscape Architecture whose passion is photographing birds and wildlife in their native environment to illustrate the importance of habitat preservation. His photos can be viewed at https://www.marklindhult.com/ .There will be an opening reception for Renee Hill on Sunday, November 5 from 3 to 5 p.m. and for Mark Lindhult on Tuesday, November 7 from 4:30 to 6:30

NOW THROUGH THURSDAY NOVEMBER 30: A ROUGH PATH: AMILCAR SHABAZZ II PAINTINGS. 1-6 p.m. Tuesday through Saturday, New England Visionary Artists Museum, 518 Pleasant Street, Northampton. Amilcar Shabazz brings a debut exhibition with a series of oil paintings that come from a war with hearing voices that were destructive and pushed the artist to the edge of self-harm. Discovering an ability to paint that emerged from experience as an artistic child, Shabazz found a path to a better place through painting.​These active and expressive oil paintings "are a result of Taking control of my life started with my attempt to come from under what I would eventually understand was the wrong medicine for treating my mental illness." Painting allowed the artist to center and connect with his strength to heal. Free, donations appreciated.
NOW UNTIL FRIDAY DECEMBER 8: CLAUS FOR A CAUSE. The Amherst Council on Aging will be collecting donations of warm clothes, puzzle books, tea, cocoa, candies, lotion, lip balm, etc. to be packed into gift bags and delivered to older adults. Donation boxes available at the Bangs Center from 8 a.m. to 4:30 p.m. until December 8.

NOW THROUGH FRIDAY JANUARY 5: MAKING A WORLD OF DIFFERENCE: STORIES ABOUT GLOBAL HEALTH. Exhibit 9 a.m. to 5 p.m. Sunday through Friday, UMass Science and Engineering Library, 740 North Pleasant Street. Around the world, communities, in collaboration with scientists, activists, governments, and international organizations, are taking up the challenge to prevent disease and improve quality of life. Making a World of Difference: Stories about Global Health examines stories of the people who are working on a wide range of issues—from community health to conflict, disease to discrimination—to improve health in their areas and beyond. Free.

NOW UNTIL JANUARY 7, 2024: BOUNDLESS, WORKS BY NATIVE AMERICAN ARTISTS AND WRITERS. Mead Art Museum, Amherst College, 41 Quadrangle Drive. Boundless is a nearly museum-wide exhibition that features work by Native American writers and artists, grounded in but not contained to the Northeast. Boundless takes shape like water, moving across generations and geographies, and expanding conversations about kinship, presence, resistance, and history through its flow. The exhibition never chooses one path, but moves in multiple directions and broadens as it goes. A wide range of materials from Amherst College's Collection of Native American Literature and the Mead form the core of the exhibition, and are joined by key works on loan from artists and other institutional and private collections. Curated by Heid Erdrich, a member of the Ojibwe people of Minnesota. Hours 9 to 5 Tuesday through Sunday, Open until 10 p.m. on Thursdays during the semester.

NOW UNTIL JANUARY: WINTER COAT DRIVE. Amherst Survival Center, 138 Sunderland Road, is accepting new and gently used winter coats for a pop-up event in January. Donations may be dropped off at the center from 9 a.m. to 4 p.m. weekdays (closed on Wednesdays).

NOW THROUGH JUNE 7: DAILY YOGA AT THE MUNSON LIBRARY. Free outdoor yoga is now inside at the Munson Library. The schedule is: Sundays, Mondays, and Tuesdays at 8 a.m., Mondays and Thursdays at 5:30 p.m. Wednesdays at 7:30 a.m., Thursdays, Fridays, and Saturdays at 8 a.m. No pre-registration necessary. Bring your own mats, blocks, straps, and blankets. Donations welcome.

DECEMBER 1,2, AND 6,7,8: UMASS RAND THEATER "THEY DON'T PAY, WE WON'T PAY.  7:30 (2 p.m. matinee on December 2), Rand Theater, Bromery Center for the Arts, UMass. The price of food rises astronomically every day, so what's a working-class person to do? Join up with your neighbors and loot the local grocery store, of course! Nobel Prize winner Dario Fo—Italy's premiere purveyor of social commentary and political farce—spins a relatable situation into an absurdly funny tale as wily Antonia and her friend Margherita cover their criminal tracks in a series of subterfuges including a baby transplant, a casket put to creative use, and a teetering tower of increasingly improbable lies. $17, $5 students, youth, and seniors. Tickets at https://fac.umass.edu/Online/default.asp?BOparam::WScontent::loadArticle::permalink=TheaterDepartment&_gl=1*51n50f*_gcl_au*NDg4MjYwMTk4LjE2OTU5MTUzNzQ.*_ga*ODExODAxMjE1LjE2OTU5MTUzNzQ.*_ga_21RLS0L7EB*MTY5OTY0NzkyOC4xNS4wLjE2OTk2NDc5MjguMC4wLjA.

THURSDAY DECEMBER 7 THROUGH SATURDAY DECEMBER 30: SMALL WONDERS HOLIDAY SHOW AND SALE AT GALLERY A3. 2-7 p.m. 28 Amity Street 1D. Thursday through Sunday. Intimate, affordable, and fun…. Gallery A3's annual December Holiday Show and Sale SMALL WONDERS features small-scale works of art created by current members of this contemporary cooperative gallery located in downtown Amherst. Original artwork includes paintings, prints, photographs, collages, and assemblages. All pieces are appealingly small, with none larger than 10 by 10 inches. All are affordably priced, with most ranging from $50 to $150. And all are "cash and carry", making them an ideal choice for a unique holiday gift. SMALL WONDERS Holiday Show and Sale runs from December 7-30. Stop by the gallery and take a look. Discover perfect gifts for family or friends, or treat yourself to a tiny gem of art.