Columbia University Honors Amherst Regional High School Student Reporters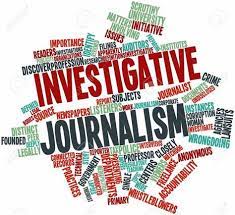 Student reporters at Amherst Regional High School's The Graphic have been honored for the second time this month with a national journalism award. The Columbian Scholastic Press of Columbia University announced on November 20 that they have awarded their 2023 Edmund J. Sullivan Award, to The Graphic student reporters Talvin Dhingra, Ian Buchanan, Amara Cheng, Aixa Cruz, Lia Cullen, Victor Cruz-Castro, Walker Goeckel, Charles May, Lucia Lopez, Krish Poudel, Jane Scanlan-Emigh, Jacob Laney, Sea Kay Leung, Jenna Schilling, Tae Weiss, and Deborah Wells in recognition of their work to expose the mistreatment of trans students at Amherst Regional Middle School. The Award will be presented at the Columbia Scholastic Press 100th Annual Spring Convention, March 13-15, 2024, at Columbia University. Accompanying the award announcement was an invitation for The Graphic advisor Sara Barber-Just and her students to address fellow student journalists and advisers in a session at the Spring Conference. The Edmund J. Sullivan Award recognizes student editors who pursue innovative ways to present the truth on behalf of their audiences.
Earlier this month, The Student Press Law Center (SPLC), based in Washington D.C. announced that The Graphic, had been honored as a finalist, for their new, annual Student Freedom of Information Award. The award cited Senior Talvin Dhingra, and advisor Sara Barber-Just, for using public records to support powerful stories about transphobia and anti-LGBTQ+ behavior by students and staff at Amherst Regional Middle School as well as broader management issues within the school district.
Their story drew media attention from outlets like MassLive, The Boston Globe, WBUR, and the Daily Hampshire Gazette, as well as the Amherst Indy  Subsequently, over 250 articles were published across a number of sources, focusing on the story. The original reporting had a major impact in calling attention to the need to make schools safer for LGBTQIA+ students. Among the changes that transpired following the stories in The Graphic were  three staffers and an assistant superintendent were placed on administrative leave, the superintendent took health-related leave (and has since resigned), four members of the school committee resigned, and the Massachusetts Commission on LGBTQ Youth implemented a district-wide Safe Schools training program for LGBTQ Students.

The results of three Title IX investigations and two non-Title IX investigations into the discrimination first revealed in The Graphic were recently released to the public, following an appeal to the Massachusetts Secretary of State by the Daily Hampshire Gazette.  The Amherst Regional School district had previously stated that the reports would not be shared with the public because, they asserted, they are essentially confidential personnel records. The reports verified the original reporting by the students.