REPORT: PLANNING BOARD (9/18/19) PART 2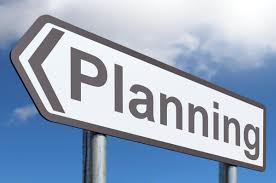 The report on Part I of the meeting can be found here.
Liaisons
The second half of the meeting began with consideration of processes for the nomination and election of Planning Board (PB) members to other town committees. Janet McGowan was appointed as the third member of the Zoning Subcommittee in a unanimous vote. The subcommittee, which has not met since spring 2018 because it only had two members, will next meet on October 2.

The Amherst Municipal Affordable Housing Trust also needs a PB liaison. McGowan and Jack Jemsek said they are interested but asked for more information about what this entails.
In unanimous votes, Christine Gray-Mullen was elected chair of the PB and alternate representative to the Pioneer Valley Planning Commission. Jack Jemsek was elected vice chair and also representative to the Pioneer Valley Planning Commission. Maria Chao was elected PB clerk. Michael Birtwistle was elected to the Community Preservation Act Committee and Design Review Board. Pari Riahi has been the Agricultural Committee representative since December.
Center East Commons
The permit for the Center East Commons, a mixed-use development at 462 Main Street, will be signed on October 2, 2019 after PB members have read and edited it. This sixteen-unit building with seven offices (including a building next door) was discussed extensively at many previous meetings and approved on August 27. There was a brief review of the parking waiver granted as part of the approval. The thirty-two planned parking spaces were deemed adequate for the project because peak parking needs are expected to be spread out over time, there is frequent bus service available, and the site is walking distance to downtown and nearby colleges.

Downtown Planning Forum
The last Downtown Planning Forum was held in December of 2017. Notes from that meeting will be written up and presented to the PB by Planner Christine Brestrup. There is $40,000 available to hire a consultant to formulate a plan for downtown, but Gray-Mullen felt it was best to wait until the Community Resources Committee (CRC) of the Town Council sets its priorities. She has been attending the CRC meetings. McGowan felt the public should weigh in on what people want the downtown to look like and what types of residential units they want in downtown.

The Amherst Municipal Affordable Housing Trust is continuing to look at the feasibility of overlay zoning districts, especially in the downtown area. Two public forums were held in April and June and were previously reported here and here. A third forum will be held this fall.

Taxes
Jemsek wanted to discuss how to minimize tax increases with the four planned large capital projects for the town, possibly by developing commercial industrial areas. Brestrup pointed out that the town is currently receiving tax revenue of over $100,000, from new residential units in town and stands to collect more from marijuana sales. In addition, the development of professional research parks, such as Greenleaves and the proposed Aspen Heights, she said, contribute to new growth revenue. (Another potential major new development is the Eruptor project proposed for North Amherst.)

No one knows the tax implications of the proposed public private partnership developments at the North Village and Lincoln apartments on UMass properties. These projects are in early development and most likely out of PB jurisdiction, since they are on university property.

Ball Lane
The proposed sale of a building lot for a house on Ball Lane in North Amherst, between Ball Lane and Pulpit Hill Road was mentioned. There has been a plan for a small subdivision in that area, but it appears the land will be sold lot by lot, since there have been no offers to develop the land as a subdivision.

Next Meeting
The next meeting of the PB is October 2. John Hornik, chair of the Amherst Municipal Affordable Housing Trust, will present the Trust's draft for an affordable housing plan at the beginning of that meeting, and discussion will continue regarding the parking plan for Amir Mikhchi's proposed development on South East Street.