Public Forum: Is Smart Growth (Ch. 40 R) Right for Amherst?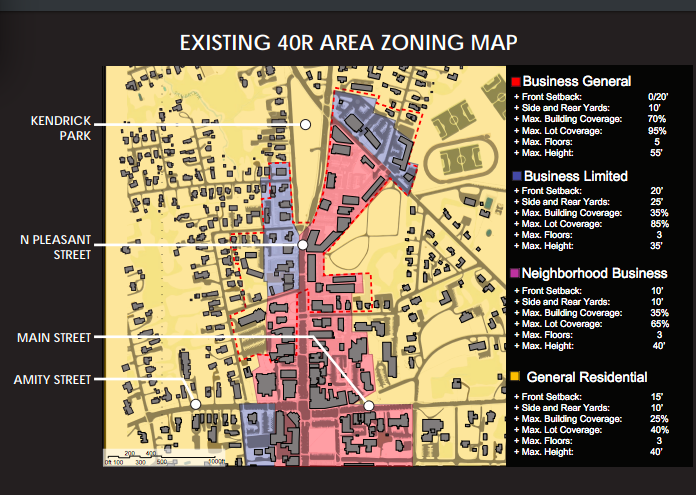 Source: amherstma.gov
The fourth and final community housing forum on Smart Growth (Chapter 40R) will be held on Wednesday, October 14, 2020, 6:30 to 8:30 PM via Zoom. People can join the meeting by clicking here. Zoom https://amherstma.zoom.us/j/88562506992
The Town has been studying Smart Growth (40R zoning) as a means to promote affordable housing opportunities and a diversity of housing choices, especially downtown. The study has been sponsored by a technical assistance grant from the State. .
Material about previous public forums is available here.

Previous coverage of Smart Growth/40R in the Indy can be found here, here, here, here, here, here and here.
Questions can be directed to the Amherst Planning Department at planning@amherstma.gov