Indy Editors' Picks: Recommended Good Reads From 2020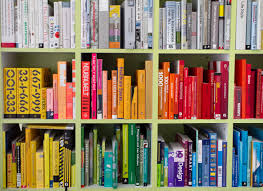 I personally pledged at the beginning of this year to read a book a week. And while I haven't managed to do even half of that, I have read a few interesting books as have some of the other editors. Here are some of our recommendations for books that are worth your while should you find some time for recreational reading.
Feel free to share your own best reading experiences from the past year in the Comments section.
And following our own recommendations, we offer a compilation of links to some "best of" lists for good reads from 2020.
Indy Editor's Picks
ART KEENE
Non-fiction books about fascism and democracy: In the face of the very real threat of fascist ascendancy in 2020, I spent a lot of my elective reading trying to learn more about fascism and the fragility of democracy (see also here). These books are all worthwhile and are striking in the prescience that they brought to predicting how Trumpism would play out.
Hiding In Plain Sight by Sarah Kendzior. Kendzior is an anthropologist and journalist who previously studied the rise of autocracy in Uzbekistan and now writes extensively about democracy. She was among the first to predict Trump's win in 2016 and her warnings about how that presidency would play out now appear prescient. The book describes Trump's rise to power and his history as the head of an international crime family. It's worth the purchase price just for Chapter 3, which covers the entanglement of child sex trafficker Jeffery Epstein with some of the most powerful people in the world, including Trump and (former) Attorney General Bill Barr.

Strongmen by Ruth Ben-Ghiat. This book appeared right after the November 2020 election. Ben-Ghiat is an acclaimed historian and expert on the "strongman" playbook employed by authoritarian demagogues from Mussolini to Putin to Trump―showing us what modern authoritarian leaders have in common and enabling her to predict with uncanny accuracy the recent experience in America. In Strongmen, she lays bare the blueprint these leaders have followed over the past 100 years, and empowers us to recognize, resist, and prevent their disastrous rule in the future.
American Rule: How A Nation Conquered The World But Failed Its People by Jared Yates Sexton. In recent years, Americans have faced a deluge of horrifying developments in politics and culture: stolen elections, fascist rallies, families torn apart and locked away. A common refrain erupts at each new atrocity: This isn't who we are. In American Rule, Jared Yates Sexton upends those convenient fictions by laying bare the foundational myths at the heart of our collective American imagination. From the very origins of this nation, Americans in power have abused and subjugated others. Enabling that corruption are the many myths of American exceptionalism and steadfast values, which are fed to the public and repeated across generations. Working through each era of American growth and change, Sexton weaves together the origins and perpetuation of these narratives still in the public memory, and the acts we have chosen to forget. Stirring, deeply researched, and disturbingly familiar, American Rule is a call to examine our own misconceptions of what it means, and has always meant, to be an American.
Fiction
The Long Petal of the Sea by Isabelle Allende. A compelling love story set in the years from the Spanish Civil War through Pinochet's Chile. Sufficient revolutionary fervor to help sustain us in these dark times.
Anxious People by Frederik Backman. Like his other books, Anxious People may overdose on sentimentality but it is also what a lot of us need coming out of this very grim year when humanity has been so disappointing. If you liked his first best seller, A Man Called Ove, you will enjoy this one as well. A quick and easy read that is very likely to stimulate your sense of compassion and empathy.
The Ministry for the Future by Kim StanleyRobinson. Robinson was recently dubbed by Jacobin Magazine as America's greatest socialist novelist. His most recent novels have had the following themes in common: they have been explicitly anti-capitalist, they have seen the emerging climate crisis as unavoidable and apocalyptic, and they propose a credible path for humanity out of the ruins. Robinson is hence also regarded as one of contemporary Science Fiction's most optimistic authors.  Ministry is no exception to this pattern. In a novel of almost 6oo pages, Robinson imagines in a near future, an agency of the UN charged with managing humanity's survival. This is Robinson's most didactic novel to date and the global solutions he imagines involve a radical manipulation of international monetary policy.  But even without the money geeking there's plenty of plot and some sympathetic characters to hold your attention as you consider how we are going to get out of the mess we are now in. 
MAURA KEENE
Apeirogon by Colum McCann is a novel based on the friendship of an Israeli and a Palestinian who have each lost a daughter in the conflict between their peoples. The two men are members of the group Combatants for Peace who speak around the world in support of a peaceful solution to the Israeli-Palestinian conflict. (The group made a presentation in Amherst several years ago). Woven into the personal stories of Rami and Bassam are poetic passages about bird migration patterns and history. This is a moving and beautiful read.
JENNIFER PAGE
Dear Girls by Ali Wong. This book was laugh-out-loud funny, absolutely filthy, and also really sweet. Comedian Ali Wong writes a series of letters to her young daughters, but this book is definitely for adults!
Born A Crime by Trevor Noa. I highly recommend the audiobook, which Noah himself reads. Stories about Noah's childhood in South Africa are totally relatable, heart wrenching, and inspiring.
Sh*t Actually by Lindy West. This is a collection of Lindy West's unique style of movie reviews where she re-watches movies and asks questions like, but WHY did Sandra Bullock HAVE to drive the bus in Speed? Hilarious and thought-provoking, a very enjoyable read.
LAURA QUILTER
Fatal Invention: How Science, Politics, and Big Business Re-create Race in the Twenty-first Century by Dorothy Roberts. For those who care about science and antiracism.
In Other Lands by Sarah Rees Brennan. For those seeking queer-centering young-adult oriented books (SF/fandom or SF/fandom-adjacent). Three related books in the same vein by Rainbow Rowell: Fangirl, Carry On, and Wayward Son.
Becky Chambers' trilogy The Long Way to a Small, Angry Planet, then A Closed and Common Orbit, and 3rd, Record of a Spaceborn Few. Feel good escapist science fiction.
How to Teach Your Child Shakespeare by Ken Ludwig, How to Hug a Porcupine: Negotiating the Prickly Points of the Tween Years by Julie Ross. Advice for pandemic parenting.
OTHER "BEST OF" LISTS FOR 2020 BOOKS
The Ultimate Best Book List Of 2020 by Emily Temple (12/15/20).
Reading and reviewing all the lists so you don't have to since 2017. (LitHub)

The Washington Post's Best Books Of 2020 by The Editors and Reviewers. Of all of the great books of 2020, these are the ones that stood out. (Washington Post)

The New Yorker's Best Books Of 2020. by The Editors. (12/1/20). Here are the books that kept us going. (The New Yorker)

The New York Times' Ten Best Books Of 2020 by The editors of The Times Book Review. (11/23/20). (New York Times)
Kirkus Reviews best books of 2020. (Kirkus Reviews)
The Progressive Magazine. Our favorite books of 2020. by Ruth Coniff (11/25/20) (The Progressive)

The Best Books From 2020 To Elevate Your Reading List by Adrienne Westenfeld. 12/1/20. (Esquire)

The Goodreads Choice Awards: Best books of 2020 (chosen by our readers).