Indy Editors' Picks: Recommended Good Reads From 2021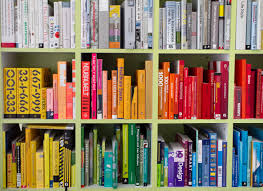 Every year I pledge in January to read a book a week for the entire year – 52 books in all. Every year I fail, though this year I came closer than most with a tally of 32 books and that's in addition to the long roster of periodicals that I peruse weekly. Perhaps I have the pandemic to thank for the extra reading time. I'll give it another shot in 2022, starting with Joseph Graves and Hampshire College's Alan Goodman's just released Racism Not Race- Answers To Frequently Asked Questions (2021, Columbia University Press). I'm happy to share my full reading list from 2021 with anyone who is interested (contact me at amherstindy@gmail.com). Below you'll find a few of my favorites from the last year along recommendations from some of our other writers.
Feel free to share your own best reading experiences from the past year in the comments section below.
And following our own recommendations, we offer a compilation of links to some "best of" lists for good reads from 2021.
Indy Writer's Picks: Best Books Of 2020
MEG GAGE (contributing writer)
Circe, by Madeline Miller (2020, Back Bay Books)
A novel about the life of Circe, daughter of the sun god Helios and the ocean nymph Perse. In spite of her noble birth, Circe is an odd child who eventually is able to find her place only as a witch, with surprising and fantastic magical powers she slowly discovers. Zeus banishes her to a deserted island where the plot develops with drama and surprising emotion. Circe develops her magical talents by taming wild beasts and engaging with various characters of Greek mythology – the Minitour, Daedalus and his doomed son Icarus, vicious Medea and particularly with wily Odysseus, who becomes Circe's lover and stays quite a while on the island with his band of men, waylaid one more time on their very long trip back home. But eventually Circe triggers the wrath of the gods and in some very poignant writing, she struggles with where she belongs, finally choosing to live among the mortals and abandon her magical powers. This was a surprisingly moving tale.

Hamnet by Maggie O'Farrell (2021, Vintage)
An imagined back-story of the home life of Shakespeare, beginning and ending in late 16th Century Stratford in Warwickshire where he grew up, married and, in absentia, while in London writing and performing plays, raised a family. At the center of the story is Shakespeare's wife Agnes, aka Anne Hathaway, a woman of unusual gifts of healing and medicinal use of plants, super clever but considered a bit odd by the village and by Shakespeare's parents. (I looked up Anne Hathaway and learned there is conflicting evidence about whether her name was Anne or Agnes.) O'Farrell's meticulous description of daily life is fascinating, with details about bee keeping, harvesting and preparing medicinal herbs, shearing sheep, spinning yarn, making clothes, and sewing and selling boots. The plot revolves around the spread of the plague which infected both of Shakespeare's twins, killing his beloved and talented son Hamnet. The plot imagines how this tragic death influenced Shakespeare's writing of Hamlet, how it affected his marriage and vindicates Agnes as a source of strength and character. Having seen or read pretty much all of Shakespeare plays, I loved this heavily researched but also imagined story of the woman in his life who held it all together.

Middlemarch, by George Eliot (Penguin Classics, first published in 1871)
Somehow, I got to this point in life without having read George Eliot's Middlemarch, so I suggested it to our book group, doubting I would get through an 830-page, 19th century novel without peer pressure, and imagining 'It couldn't be that great.' Well, it is that great! A remarkable book with complex and evolving characters who are living out their lives in early 19th Century England, in the years leading up to the First Reform Bill in 1832. It's a novel about the changing world of that time and the changing realities of the characters Eliot has created. Think railroads, Luddites and the eroding class system and the impact of those changes on lives and relationships! England was rapidly moving from agrarian to industrialization and the book touches on everything – art, religion, science, politics, society, emerging technology and human relations. But these insights are very much in the background of this epic story. Lots of humor and ridiculous characters who also evolve, learn, and change. Dorothea Brooke is touching with her naïve passion for shunning social norms and living a worthy life but changing her understanding of worthy as she matures and becomes wiser. Eliot (aka Mary Anne Evans) published Middlemarch in 1872 and apparently expected her story placed in Midlands, England 50 years earlier to be a commentary on her era as well. There's more for me to figure out about the contemporary implications about which Eliot was concerned.
Nickel Boys, Colson Whitehead (2019, Random House)
The story of two Black boys wrongly sentenced to a hideous Florida reform school for Black boys, The Nickel Academy, in 1960s Florida, and based on an actual reform school. While the "school" promises a healthy array of classes, activities and moral training, it is a nightmarish and brutal place with physical, emotional and sexual abuse. School administrators are pocketing profits by selling food and materials intended for the school. Young prisoner Elwood Curtis believes in King's teaching about love and non-violence while his friend Turner understands that Elwood is naïve and that the world is cruel and crooked and the only way one can survive is to emulate the cynicism and brutality of the oppressors. Much of the resolution of the plot revolves around this debate, with a suspenseful ending that is both tragic and hopeful.

The American Spy by Lauren Wilkerson (2020, Random House)
This is a thrilling Cold War spy story, set in 1986, about Marie Mitchell, an FBI intelligence Officer, a tale that is apparently inspired by real events. She's brilliant but she also a Black woman working in mostly white, male club and resigned to a job of administrative paperwork. She is also grieving over her sister's mysterious death, and believes working for the FBI will help her solve it. She gets her opportunity when asked to join an undercover operation to infiltrate the government of Thomas Sankara, the revolutionary, communist president of Burkina Faso known familiarly as the Che Guevara of Africa. It gets complicated because she privately admires what he is trying to do. She infiltrates his government, seduces him, seems to fall in love with him, but then plays a key role in the coup that brings down the government. A very moving and complex emotional story about spies, passionate romance, race and family tragedy.

ART KEENE (Managing Editor)

All The Frequent Troubles Of Our Days. The True Story of the American Woman at the Heart of the German Resistance to Hitler. by Rebecca Donner.  (2021, Little Brown). 

As the title says, this is the story of an American expat in Germany who organizesa a network of resistance to Hitler during his rise to power.  Written as a memoir of Mildred Harrnack,  based on her writings and retold by her grand niece (Donner).   Suspenseful and thrilling.  Those who have read Eric Larson's In The Garden of the Beasts will meet some familiar characters.   It reads like a novel and reminds us that Nazi tyranny was met with resistance and courage from the inside.

Normal People by Sally Rooney (2020, Hogarth). 

I can't get through a year of reading grim political analysis without a love story and this was it for this year.  The story follows a couple from a small town in Ireland.  They get together in high school and then are on again an off again throughout college and well into adult life in a very quirky relationship.   This one made many of the "ten best" lists for 2020.
On Tyranny, Twenty Lessons from the Twentieth Century by Timothy Snyder (2017, Crown).

I read this brief book back when it was first published and pulled it out again for a re-read now that fascism is upon us. Snyder offers 20 lessons on how to resist and how to survive an authoritarian regime. He doesn't say much about prevention but it would appear that for us, that train has already left the station. This book has also been released in a new graphic edition from Ten Speed Press.
The Premonition: A Pandemic Story by Michael Lewis (2021, Norton).

When coronavirus arrived in the US there were folks in the public health community who knew exactly what needed to be done to prevent it from becoming a pandemic and then when it did, to prevent it from spiraling out of control. And yet, everywhere these folks with the vision and the analyses turned they were met with obstruction and derision. Eventually, working behind the scenes and in alliance with each other, they manage to blunt the disaster that COVID has become and offered us some lessons for the next pandemic as well. Michael Lewis is a consummate story teller and it's pretty hard to put this slim volume down once you get started.
The Republic Of False Truths by Alaa Al Aswany (2021, Alfred Knopf)

The novel is set in Cairo in 2011 and tells the stories of the young people who occupied the streets and made revolution against the oppressive and corrupt regime that had ruled Egypt for decades as well as the stories of those who benefited from that oppression. A captivating cast of characters from one of the Arab world's most prominent writers. This novel was banned throughout much of the region.

The 1619 Project: A New Origin Story: edited by Hannah Nicole Jones, Caitlin Roper, Ilena Silverman and Jake Silverstein (2021, New York Times).

Last I counted, five states had introduced legislation to ban the teaching of the 1619 project in public schools and Republicans across the country continue to rail against it as anti-American propaganda. That should be reason enough to pick it up and take a look. The New York Times Magazine's award-winning "1619 Project" issue reframed our understanding of American history by placing slavery and its continuing legacy at the center of our national narrative. This new book substantially expands on that work, weaving together eighteen essays that explore the legacy of slavery in present-day America with thirty-six poems and works of fiction that illuminate key moments of oppression, struggle, and resistance. The essays show how the inheritance of 1619 reaches into every part of contemporary American society, from politics, music, diet, traffic, and citizenship to capitalism, religion, and our democracy itself.

MAURA KEENE (staff writer)
Anxious People by Frederick Backman. (2021, Washington Square Press)

This is a fun novel by the author of "A Man Called Ove." The story centers on an attempted robbery at an apartment showing with the assembled potential purchasers ending up as hostages. The characters are flawed but sweet and the prose is clever and hilarious. Bachman's stories encourage us to see the good in people.

Deacon King Kong by James McBride (2021, Riverhead Books)

In September 1969, a fumbling, cranky old church deacon shuffles into the courtyard of the Cause Houses housing project in south Brooklyn, pulls a .38 from his pocket, and, in front of everybody, shoots the project's drug dealer at point-blank range. The reasons for this desperate burst of violence and the consequences that spring from it lie at the heart of Deacon King Kong. The characters in this novel are unforgettable and make this a very enjoyable read.
The Warmth of Other Suns by Isabel Wilkerson (2011, Vintage)

This is a wonderful account of the great migration of Black Americans from the South to the North in the early to mid 20th century as told through the stories of three migrants. Wilkerson interviews each of the subjects in their old age and intersperses their experiences with those of her own family. Reads like a novel. A captivating and informative read. Winner of The National Book Critics Circle Award for Non-Fiction.
Transatlantic: A Novel by Colum McCann (2013, Random House)

For those who were intimidated by the poetic but long and experimental style of Apeirogon that I recommended last year, this much shorter book makes history come alive. It traces an Irishwoman and her descendants through four generations of women. The story begins in 19th century Ireland and ends in the mid twentieth century with much of it taking place in North America. Historical events and characters are woven into the narrative with a prominent appearance by Frederick Douglass.

JENNIFER SHIAO (Social Media Editor)

Sitting Pretty: The View From My Ordinary Resilient Disabled Body by Rebekah Taussig (2020, HarperOne)

This series of essays by Taussig about life as a person with disabilities was very moving and eye-opening. I particularly liked the chapter on helping, where she talks about well-meaning people who want to help the lady in the wheelchair, but that help is only helpful if it is wanted and accepted by the receiver. I think anyone with a body should read this book.

BEST OF 2021 – Other People's Lists

Lit Hub:
The Ultimate Best Book List of 2021
The Best Reviewed Fiction of 2021
The Best Reviewed Non-Fiction of 2021
A Collection of "Best Of" Lists From Lit Hub
The New Yorker
The Best Books We Read In 2021
New York Times
100 Notable Books From 2021
The Ten Best Books of 2021

Kirkus Reviews
Best Books Of 2021
Progressive Magazine
Favorite Books of 2021

The Atlantic
The Twenty Best Books of 2021

The Guardian
The Best Books of 2021 – Chosen by Our Authors

Mother Jones
The Best Books We Read In 2021