GOL Recommends Uniform Appointment Process For Planning Board, ZBA And Finance Committee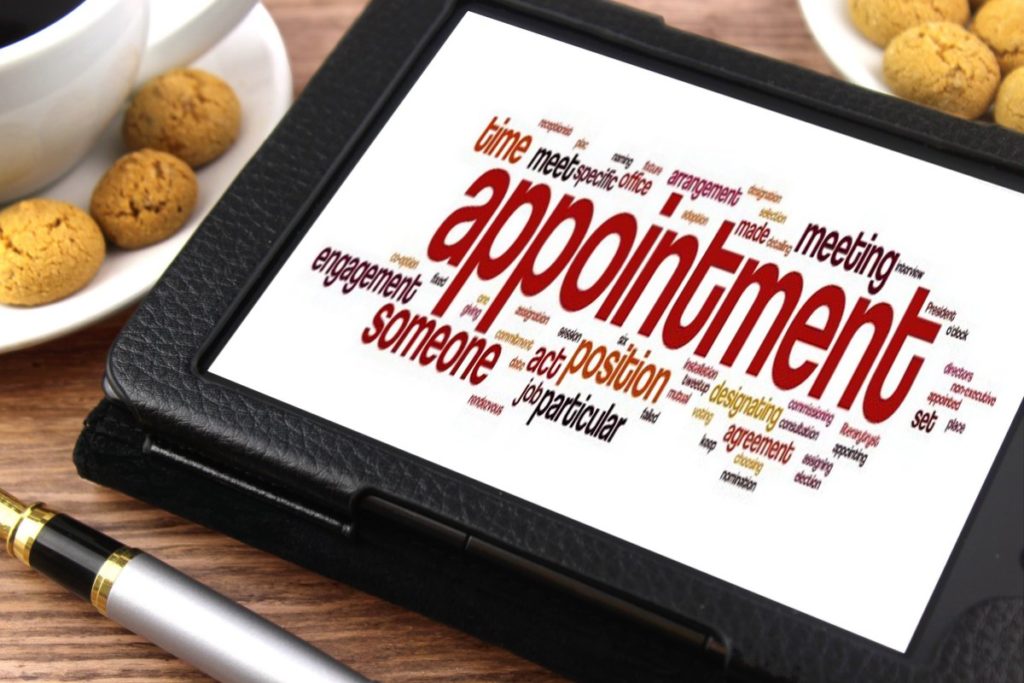 The Government Organization and Legislation Committee of the Town Council (GOL) voted on Wednesday (3/31) to recommend a uniform process for appointments to the Planning Board, Zoning Board of Appeals (ZBA), and non-voting members of the Finance Committee. The new recommended process specifies that all committees of the Council will use the same procedures for appointments with regard to term limits and that people who serve one term of service should be given preference for reappointment for a second term and for up to six years of service. The vote was 4-1 with Councilors George Ryan (Chair, District 3), Darcy DuMont (District 5), Pat DeAngelis (District 2), and Sarah Swartz (District 1) voting in favor and Mandi Jo Hanneke (at large) dissenting. The matter will now be forwarded to the full Town Council for a vote. The full motion that was adopted follows. The original proposal for these changes including background on how these appointments have been made in the past can be found here.
The video recording of the meeting can be viewed here.
10.10 Reappointment of Members of the Planning Board, Zoning Board of Appeals and Resident Members of the Finance Committee
Generally, if a Member of the Planning Board, Zoning Board of Appeals or a Resident Member of the Finance Committee has completed a first term, they are given preference in reappointment for a second or third term for at least six years, to take advantage of the experience and expertise gained, and to honor the voluntary time commitment of members, as long as the member is an active, contributing member of the Board or Committee. If a person has served six consecutive years or will have served more than six consecutive years if reappointed, and there are other qualified applicants, preference will be given to a newcomer. In cases where special training or expertise is required, longer periods of service may be appropriate.


Backstory
The reappointment proposal had been raised at the previous GOL meeting (on March 17), but had been tabled by a vote of 3-1 (DuMont dissenting and Swartz absent), and it was anticipated that the matter would not be taken up again. At this Wednesday's meeting, however, Dumont moved to take the matter off the table, arguing that it was too important to be left unresolved. Hanneke countered that taking the proposal off the table right now would be "disruptive" because the Council is too close to actually having to make these appointments. Notifications have already been posted for openings on the Planning Board and ZBA, and the Community Resources Committee (CRC) will start moving the process forward beginning April 15. She argued that the Council will be unable to vote any new rule change before CRC begins its appointment process, and proposed instead that the Committee postpone taking up the matter until the summer, after the next round of appointments have been made.

The crux of the matter, DuMont said, was whether there should be a unified Town Council procedure regarding the appointment and reappointment of members of the Planning Board, ZBA, and non-voting members of the Finance Committee, and whether a preference for reappointment should be given to someone who has served a three-year term. DuMont noted that when the Outreach, Communications and Appointments Committee (OCA, now defunct) spent the Council's first year developing an appointment policy, they emphasized a need to retain active members with considerable experience for more than one term because it takes a fair amount of time to develop the background and expertise necessary to do the work of the committee well. She pointed out that the procedures that CRC is proposing to use for appointments would not give any preference for experience and would not favor reappointment, and that this is really different from the policies of the other Town appointing bodies, from what is currently specified in the Town Appointed Committees Handbook, and from what the Town has done historically. DuMont had argued at the previous GOL meeting that the rule preferring incumbent reappointment is to honor the time and experience gained by members of volunteer committees for up to six years, knowing that after that time we would like to look for new faces. Experience should be valued, regardless of politics, she said. She also stated that she has recommended people with whom she doesn't agree politically because they had already served one term and had gained valuable experience. And she noted that the Councilors who are now arguing against giving preference for experience argued passionately for it during the Council's first year. "What this was about", she said, "is that one member of the Planning Board who often expresses a minority view, is coming up for reappointment and some Councilors want to make sure that this individual is not reappointed". This concern about disqualifying candidates who do not always share the majority's view was evident in opposition to the appointment of Janet McGowan to a first term on the Planning Board and in the CRC's refusal to reappoint Michael Bitwistle to a second term on the board. In McGowan's case, some Councilors argued that preference should be given to reappointing a current member of the board who was seeking a third term versus McGowan whom they argued lacked the necessary experience for such a technical board. These same Councilors argued against reappointing Michael Birtwistle for a second term because, they said, preference ought to be given to bringing in new faces.
Swarttz, who had chaired OCA before it was replaced, asked whether we are going to be a town "where we listen to each other, including those we don't agree with," and whether "there will be room on committees for people with different outlooks." She argued that a uniform appointment policy is needed in order to have a level playing field. "We've heard Councilors say out loud that appointments to the Planning Board and ZBA are political, and they don't need any rules about who they are going to put in. And they have said they'll put in who they want. I have a real problem with that and whether it is actually democracy. Who gets appointed to these boards is really important — it's integral to zoning, and it's integral to our Master Plan," she said.
Hanneke argued that giving preference to anyone, even incumbents with experience, for any reason, is anti-democratic. She asked, "If we give preference to incumbents, will we be able to get others to apply? I think any preference sends the message, Don't bother to apply.'"

Ryan said that he could see both sides of the argument, but concluded that experience does matter. "You can't have it both ways, saying sometimes it does and sometimes it doesn't [matter]. There's a pretty steep learning curve for some of these committees."
Hanneke argued that one of the things that the Charter Commission heard over and over again was that voters were unhappy with how appointments were made to the ZBA and Planning Board. " We [the Town Council] are a new form of government and we don't have to do things the way we've done them in the past. I don't think we need rules for [appointments] . We shouldn't express any kinds of preferences. We should just select the best of the candidates from those who apply," she said.
The committee spent considerable time debating what "preference" means and whether it is possible to give preference for reappointment while at the same time giving councilors wiggle room to reject someone they don't want to reappoint.