Economics In A Small College Town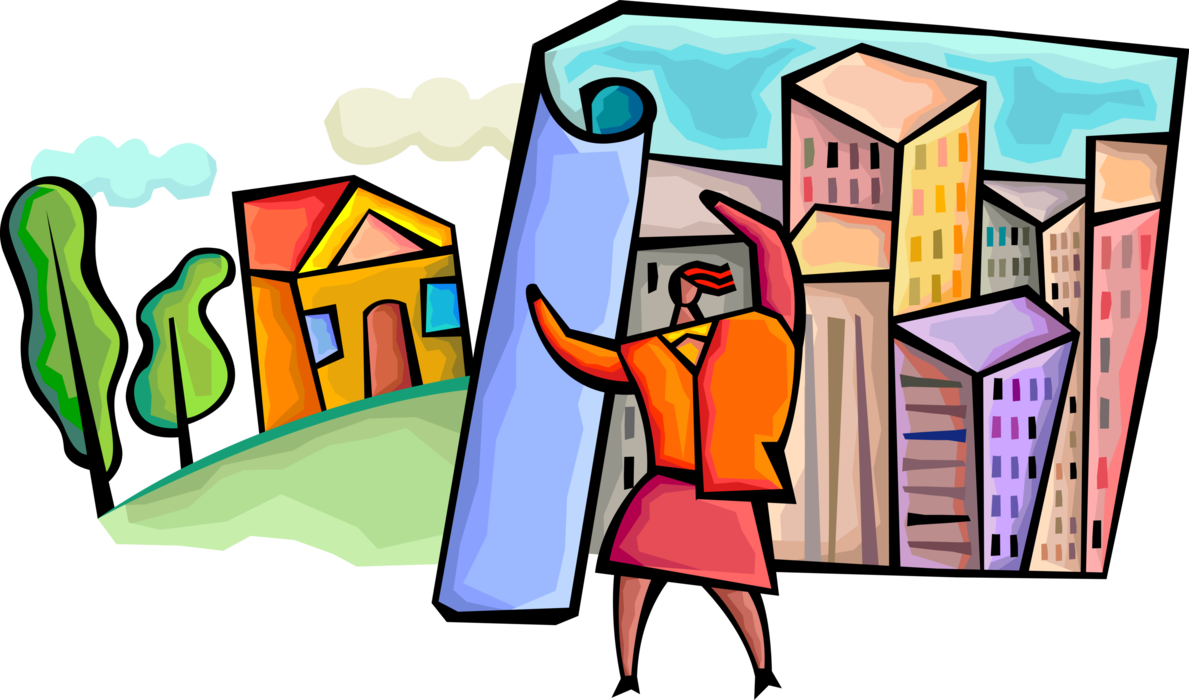 By Gerald Friedman and Maral Asik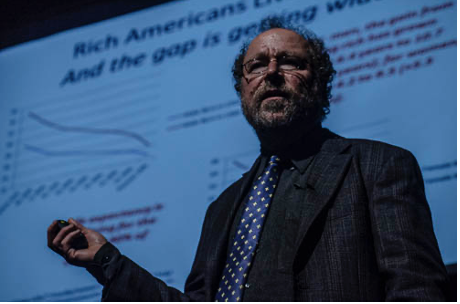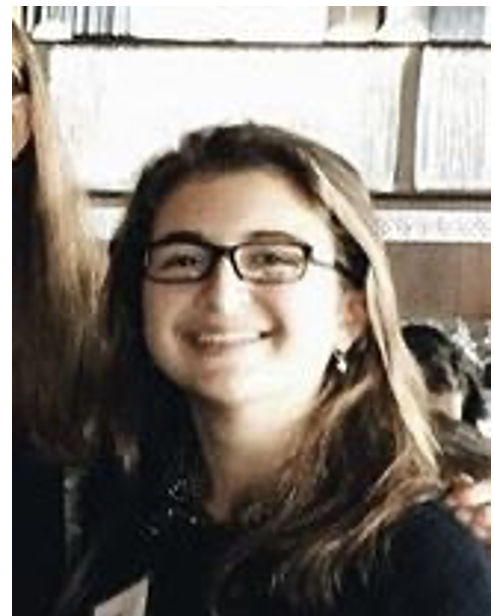 Introduction
The Town of Amherst is confronting development issues that will shape its future. These issues have become bitterly contentious in our town, with neighbors choosing sides along issues of perceptions of equity, respect, and aesthetics. But behind these debates are often unspoken economic assumptions, models of the relationship between town policy and economic outcomes, and between economic outcomes and our town's ability to provide services.
I hope over the next few weeks to contribute to our dialogue by clarifying some of these economic issues. With a research assistant, Maral Asik, we will present a three-part series discussing the relationship between different forms of development and tax revenue and town expenditures, assessing the impact of alternative commercial development strategies on economic growth in the town, and concluding with some proposals for economic development that would build on our town's unique resources.
In drafting these pieces, Maral and I would like to shed light and contribute to our town's civil dialogue. Preferences for different policies involve judgments where the principle of de gustibus non est disputandum (no arguing with taste) may hold. Some may prefer modern glass building while others prefer traditional New England brick and wood. But behind each policy is an economic model; every judgment has economic ramifications, implications for our town's prosperity and its tax base and its ability to provide services to our residents. We are all free to make choices. Maral and I would like to identify those choices, and suggest ways that we might make them less painful.
Part One: The Sad Facts Of Federalism And Local Government
All activity has costs and even commercially successful developments can reduce the town's ability to fund services. This is because within the American federal system, Amherst is responsible for funding many services that would be a national or regional responsibility in other countries.
The greatest expense by far is education, where the town is responsible for about 60 percent of the cost of local schools. Many of us moved here to educate our children in excellent public schools. These schools are expensive, and a powerful argument for promoting commercial development is to fund these schools. Unfortunately, the logic of local funding is that measures that increase the tax base while also increasing the number of students may be counterproductive, raising the demand on the town's educational services faster than they raise revenues.
Because residential development often brings children in need of education to the town, and schools account for about half of the town's total budget, many promote commercial development as the best way to increase tax revenues. But even developments that provide additional property tax revenue require services. And the additional property tax revenues may come at a cost. New commercial development can undermine the tax base by driving away residents, existing businesses, lowering the value of existing property by enough to reduce property tax revenues.
These are not purely hypothetical suggestions. The most obvious case, of course, is where a new commercial structure replaces an existing one and one must subtract, from the gross tax revenue from the new building, the amount that was already being paid by the previous structure. Beyond this, there is the danger that competition from new businesses will drive existing ones out, into bankruptcy or out of town. Aesthetics matter. Poorly designed developments with ugly new buildings and poor pedestrian access and views can drive residents to leave town, taking with them their tax revenues. At worst, some without children will vacate their homes for younger families with children requiring expensive education.

Even where new buildings occupy new spaces, they can lower the value of existing property. Unless the new building brings in new tenants, competition can drive down rental prices on retail or office space, driving down the value of existing structures and their tax liability. Even worse is the case of particularly ugly structures. Attractive and interesting construction, such as the Pompidou Center in Paris or New York's High Line, can contribute to the revitalization of neighborhoods, encouraging visitors and new businesses. Eyesores can make an entire community unattractive. Highways and elevated transit, of course, are prominent examples but others include ugly and barely designed buildings like the empty windswept plaza in front of New York's Lincoln Center, or the ugly towers lining Sixth Avenue in the city's Midtown district. Cases like these are a warning to town planners: tearing down a variety of business sites and replacing them with a single giant structure can destroy a successful and diverse community, leaving behind a wasteland.

Advocates of commercial development are on firmer ground in criticizing the construction of residential property that may lead to higher spending on town services. On average, taxes from residences do not cover the cost of the services their occupants consume (see Table 1). Of course, there are caveats here as well. Since the greatest expense is education, families with children are especially expensive while those without children usually pay more in taxes than they cost; and more expensive houses pay more in taxes making them less of a net burden on the town's resources. On the other hand, large families cost more than those in less expensive houses paying less in property taxes.

The joint effect of family size and property values on the town's net revenue from residential property is also illustrated in Table 1. The intuition here is simple. The town spends a certain amount on police and fire, an amount that rises as the town gets bigger and additional residences are added. Taking account of this, new residences generate enough property tax revenue to balance the cost of educating additional students only if there are very few students or very high value homes. Indeed, even the most expensive homes of almost $1 million cost the town more if there are two or more children to be educated. On the other hand, families who remain in their homes after their children leave school make net payments in taxes to support town services, especially if they live in expensive houses. Encouraging such families to remain in their homes helps the town budget. Should they vacate and sell to younger families, it will draw students to the town's public schools.

House value ($000s)
Tax revenue minus marginal town expenditures
No children
1 child
2 children
3 children
4 children
$ 150
$ 1,793
$ (7,949)
$ (17,691)
$ (27,433)
$ (37,176)
$ 250
$ 3,925
$ (5,817)
$ (15,559)
$ (25,301)
$ (35,044)
$ 350
$ 6,057
$ (3,685)
$ (13,427)
$ (23,169)
$ (32,912)
$ 450
$ 8,189
$ (1,553)
$ (11,295)
$ (21,037)
$ (30,780)
$ 550
$ 10,321
$ 579
$ (9,163)
$ (18,905)
$ (28,648)
$ 650
$ 12,453
$ 2,711
$ (7,031)
$ (16,773)
$ (26,516)
$ 750
$ 14,585
$ 4,843
$ (4,899)
$ (14,641)
$ (24,384)
$ 850
$ 16,717
$ 6,975
$ (2,767)
$ (12,509)
$ (22,252)
$ 950
$ 18,849
$ 9,107
$ (635)
$ (10,377)
$ (20,120)
$ 1,050
$ 20,981
$ 11,239
$ 1,497
$ (8,245)
$ (17,988)
.Table 1. Net tax revenue from alternative household sizes and home values. Note: This table compares property tax revenues at the current tax rate, minus the town's average expenditure on non-education activities, minus the average spending per student in the public schools times the number of children specified.
By this metric, expensive student rental housing can be a good investment for the town because they pay high property taxes while requiring few public services — some police and fire, but they have few children requiring expensive education services. Although high-rent student housing accommodating high-income students brings new revenue for the town, this may not apply to low-rent and less expensive housing, such as some of the developments outside of downtown or homes that are converted to student residences. When filled with students, such housing, by definition, pays less in property taxes than more expensive housing, but this is not the major problem. More expense arises when relatively low-rent student housing attracts families to their affordable housing. Often attracted by the town's good schools and safe environment, these families require an increase in the town's education spending.
Where Does This Leave Us?
Commercial development provides tax revenue to help pay for town services only insofar as the development attracts more new business than it undermines.
Residential housing, by contrast, drains existing resources except where filled by college students or other families without children in town schools. When occupied by young families, housing demands more resources for educating children while almost always providing less in new taxes. This is especially the case with low-cost or affordable housing where less is paid in taxes. Residential housing can provide net resources to the town, however, where it is filled with high-rent students or family housing without children in the schools.
None of this determines policy. We could decide to promote more affordable housing and compensate for a limited tax base by raising taxes. The town could choose to promote high-rent student rental housing, housing with rents beyond the capacity of low-income families to afford, and commercial development to expand the tax base and lower tax rates. But these approaches risk backwash effects unless carefully planned. Student housing only provides net resources where it continues to rent to students, not to families with children. Commercial development only generates tax revenues where new development does not cannibalize existing businesses or undermine the town's appeal to retail customers, new business development, or established residents without children in the schools.
There are no easy answers. What we need are commercial and residential developments that bring successful businesses to the town, without alienating families living here, and that pay taxes even when they no longer have children in the schools. This requires creative business development. Which we will discuss in the next two pieces.

Gerald Friedman is Professor of Economics at the University of Massachusetts. He graduated from Columbia College in 1977 and earned a Ph.D. in economics from Harvard University in 1986. His most recent book, The Case for Medicare for All, appeared in March 2020 with Polity Press. Follow him on twitter at @gfriedma

Maral Asik is originally from Longmeadow and is a freshman at UMass Amherst participating in the Economics Undergraduate Research Assistant Program. She is interested in economics, international relations, and environmental studies.