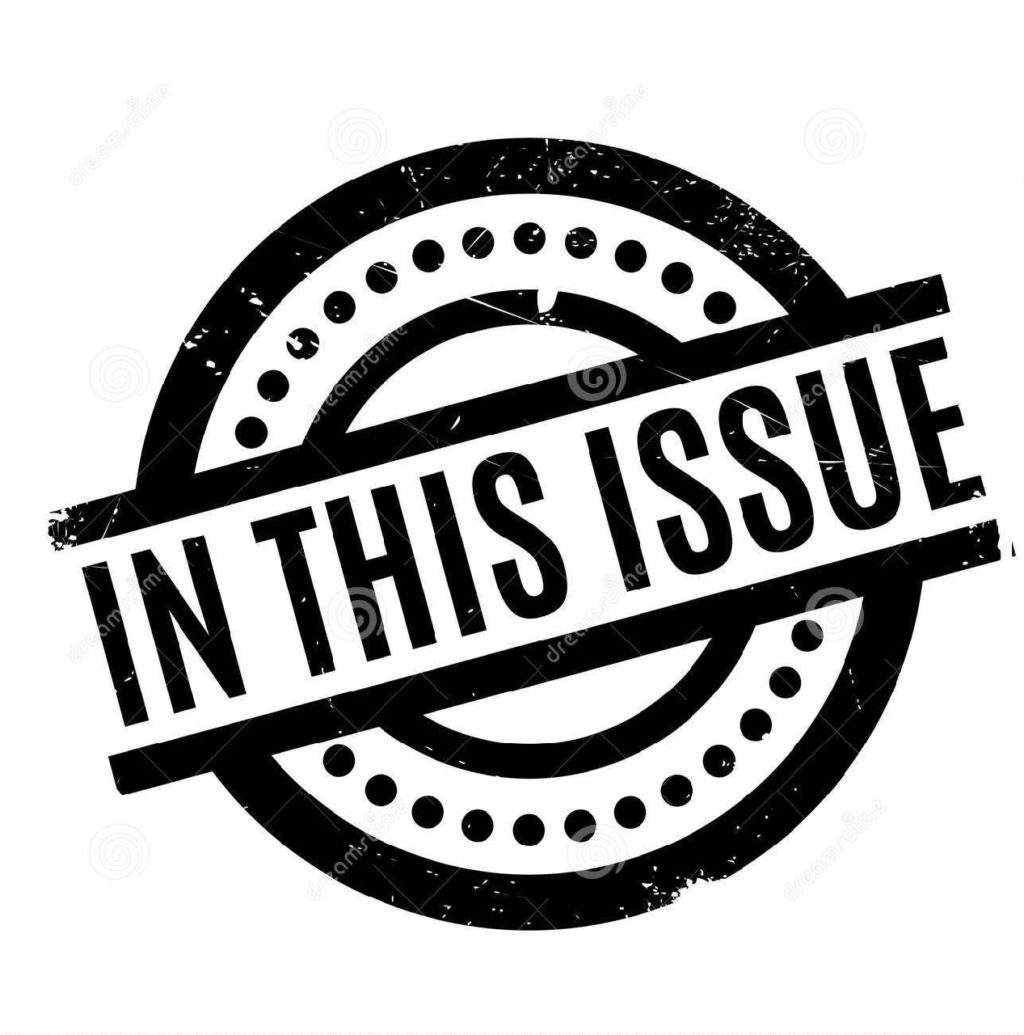 Welcome to our Table of Contents. You can also receive a listing of all new items in the Indy each week by subscribing here. The subscription is free and will deliver to your inbox a listing of all new content, each Saturday at 6 AM. We can assure you that we will not share your email address, nor will we send you any additional emails to clog up your inbox (except in the case of truly urgent breaking news, in which case we'll send out a special dispatch).
ANALYTICS
(numbers in parentheses reflect the + or – change since last week)
Number of Unique Page Views:
Last 30 days: 21,341 (+798)
Last Week: 5211 (+234)
Number of Unique Sessions
Last 30 Days: 10,256 (+471)
Last Week: 2454 (+132)
TOP FIVE MOST-READ STORIES LAST WEEK
1. Will The Town Build A Parking Garage Behind CVS? by Maura Keene
2. New Political Action Committee Forms In Amherst
3. Board of Health Urges Adoption of Declaration Of Racism As A Public Health Crisis by Maura Keene
4. Opinion: Amherst Town Government Needs New Faces, New Leadership by Ira Bryck
5. Letter: Austerity, False Tradeoffs, And The Responsibilities Of The School Committee by Michael Ash
WHAT"S IN THIS ISSUE?
NEW AND BREAKING
Letter: Elected Officials Are Not Unencumbered To Do Whatever They Choose by Jennifer Taub

Letter: We Need Design Integrity In Downtown Development by Ira Bryck

Elevated Bacteria Counts and Hazardous High Water Levels Close Town Beaches

Letter: New Apartment Buildings Are Creating A Dead Zone Downtown by Nina Weyl

COVID-19 Update For The Week Of July 21, 2021 by Art and Maura Keene

CAPITAL PROJECTS
Lawsuit Over Disqualified Signatures For Jones Borrowing Referendum Appears To Move Forward by Art Keene

Still Haven't Found What They're Looking For: Town Rejects Proposed Sites For DPW by Toni Cunningham

Town Manager Seeks Residents To Serve On Reparations Committee And Jones Library Building Committee

CLIMATE / ENVIRONMENT / NATURE
Issues & Analyses: Toxic 'Forever Chemicals' Are Contaminating Plastic Food Containers by Tom Perkins

Almanac: Dewy Hammocks by Stephen Braun

Photo Of The Week: Arachnid Visitor by Annique Boomsma

COVID-19
COVID-19 Update For The Week Of July 21, 2021 by Art and Maura Keene

Free COVID-19 Vaccinations In Amherst Sunday July 18

UMass Researchers Recount Lessons Learned From COVID-19 Pandemic

DEMOCRACY
Letter: Elected Officials Are Not Unencumbered To Do Whatever They Choose by Jennifer Taub

New Political Action Committee Forms In Amherst

Letter: Council's Indifference To Citizen Concerns Has Given Us Weak Democracy by Jack Hirsch
DOWNTOWN|
Letter: We Need Design Integrity In Downtown Development by Ira Bryck

Letter: New Apartment Buildings Are Creating A Dead Zone Downtown by Nina Weyl

Planning Board Considers Zoning Bylaw Amendments For Apartments, Mixed-Use Buildings, And Parking, As Well As New Zoning Overlay District For Triangle and North Pleasant Streets by Maura Keene

Public Hearing On Rezoning "CVS Lot" For Construction Of Parking Garage

Town Council Rejects Temporary Downtown Building Moratorium by Maura Keene

Letter: In Our Rush To Build We Are Destroying The Very Conditions That Make For Successful Local Economies by Gerald Friedman

Opinion: Planning Needed Before Rezoning "CVS Lot" For Parking Garage by Suzannah Muspratt

EVENTS
Free COVID-19 Vaccinations In Amherst Sunday July 18

Standout On The Common In Support Of Amherst Paraeducators, July 24
FEATURES
Almanac: Dewy Hammocks by Stephen Braun

UMass Researchers Recount Lessons Learned From COVID-19 Pandemic

Photo Of The Week: Arachnid Visitor by Annique Boomsma

Town Manager Report For July 12, 2021

ISSUES & ANALYSES
Issues & Analyses: Toxic 'Forever Chemicals' Are Contaminating Plastic Food Containers by Tom Perkins
LIBRARY
Lawsuit Over Disqualified Signatures For Jones Borrowing Referendum Appears To Move Forward by Art Keene

Town Manager Seeks Residents To Serve On Reparations Committee And Jones Library Building Committee

LITIGATION
Lawsuit Over Disqualified Signatures For Jones Borrowing Referendum Appears To Move Forward by Art Keene

Opinion: Town Manager Should Release Amherst Media Capital Funds by Jim Lescault

OPINION
Letter: Elected Officials Are Not Unencumbered To Do Whatever They Choose by Jennifer Taub

Letter: We Need Design Integrity In Downtown Development by Ira Bryck

Letter: New Apartment Buildings Are Creating A Dead Zone Downtown by Nina Weyl

Letter: In Our Rush To Build We Are Destroying The Very Conditions That Make For Successful Local Economies by Gerald Friedman

Letter: Council's Indifference To Citizen Concerns Has Given Us Weak Democracy by Jack Hirsch

Letter: Austerity, False Tradeoffs, And The Responsibilities Of The School Committee by MIchael Ash

Letter: In Support Of Sunrise Budget Rally by Brianna Owen and Ellisha Walker

Opinion: Town Manager Should Release Amherst Media Capital Funds by Jim Lescault

Opinion: Planning Needed Before Rezoning "CVS Lot" For Parking Garage by Suzannah Muspratt

PARKING
Planning Board Considers Zoning Bylaw Amendments For Apartments, Mixed-Use Buildings, And Parking, As Well As New Zoning Overlay District For Triangle and North Pleasant Streets by Maura Keene

Public Hearing On Rezoning "CVS Lot" For Construction Of Parking Garage

Opinion: Planning Needed Before Rezoning "CVS Lot" For Parking Garage by Suzannah Muspratt

PUBLIC HEALTH
Elevated Bacteria Counts and Hazardous High Water Levels Close Town Beaches

Emma Dragon Steps Down As Town Health Director by Art Keene

COVID-19 Update For The Week Of July 21, 2021 by Art and Maura Keene

Swimming Advisory Lifted For Puffers Pond Beaches. High Bacteria Counts Persist For Fort River

Free COVID-19 Vaccinations In Amherst Sunday July 18

SOCIAL JUSTICE
Town Manager Seeks Residents To Serve On Reparations Committee And Jones Library Building Committee

Local Activists Rally For Full Funding Of CRESS Program And School Budget by Maria Kopicki

Standout On The Common In Support Of Amherst Paraeducators, July 24

Letter: In Support Of Sunrise Budget Rally by Brianna Owen and Ellisha Walker
SCHOOLS
Local Activists Rally For Full Funding Of CRESS Program And School Budget by Maria Kopicki

Standout On The Common In Support Of Amherst Paraeducators, July 24

Letter: Austerity, False Tradeoffs, And The Responsibilities Of The School Committee by MIchael Ash

TOWN GOVERNMENT
Lawsuit Over Disqualified Signatures For Jones Borrowing Referendum Appears To Move Forward by Art Keene

Planning Board Considers Zoning Bylaw Amendments For Apartments, Mixed-Use Buildings, And Parking, As Well As New Zoning Overlay District For Triangle and North Pleasant Streets by Maura Keene

New Political Action Committee Forms In Amherst

Emma Dragon Steps Down As Town Health Director by Art Keene

Still Haven't Found What They're Looking For: Town Rejects Proposed Sites For DPW by Toni Cunningham

Public Hearing On Rezoning "CVS Lot" For Construction Of Parking Garage

Town Council Rejects Temporary Downtown Building Moratorium by Maura Keene

Amherst Receives $184,728 Mass DOT Grant For Shared Streets and Spaces Program

Town Manager Seeks Residents To Serve On Reparations Committee And Jones Library Building Committee

Letter: In Our Rush To Build We Are Destroying The Very Conditions That Make For Successful Local Economies by Gerald Friedman

Letter: Council's Indifference To Citizen Concerns Has Given Us Weak Democracy by Jack Hirsch

Letter: Austerity, False Tradeoffs, And The Responsibilities Of The School Committee by Michael Ash

Letter: In Support Of Sunrise Budget Rally by Brianna Owen and Ellisha Walker

Opinion: Town Manager Should Release Amherst Media Capital Funds by Jim Lescault

Opinion: Planning Needed Before Rezoning "CVS Lot" For Parking Garage by Suzannah Muspratt

Town Manager Report For July 12, 2021